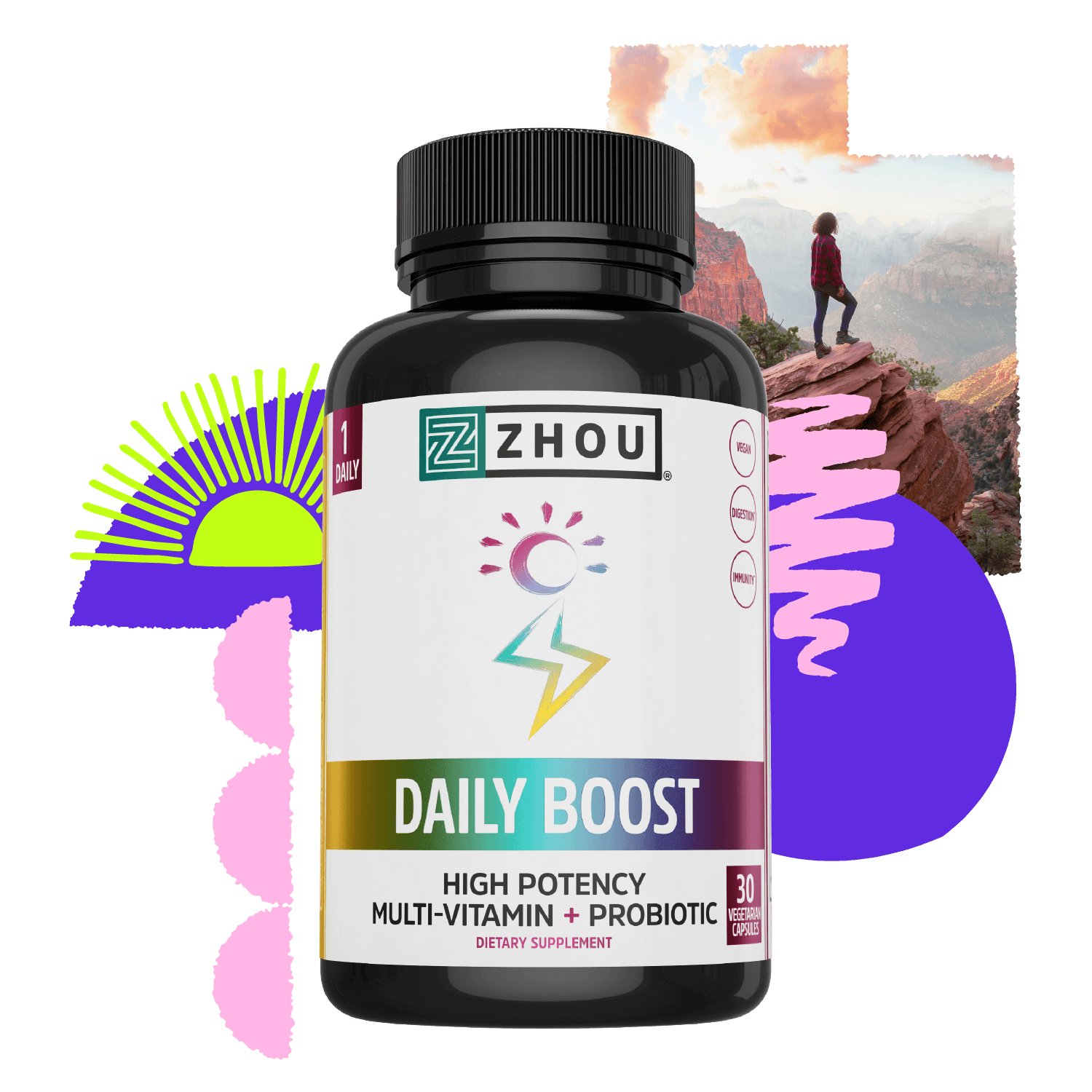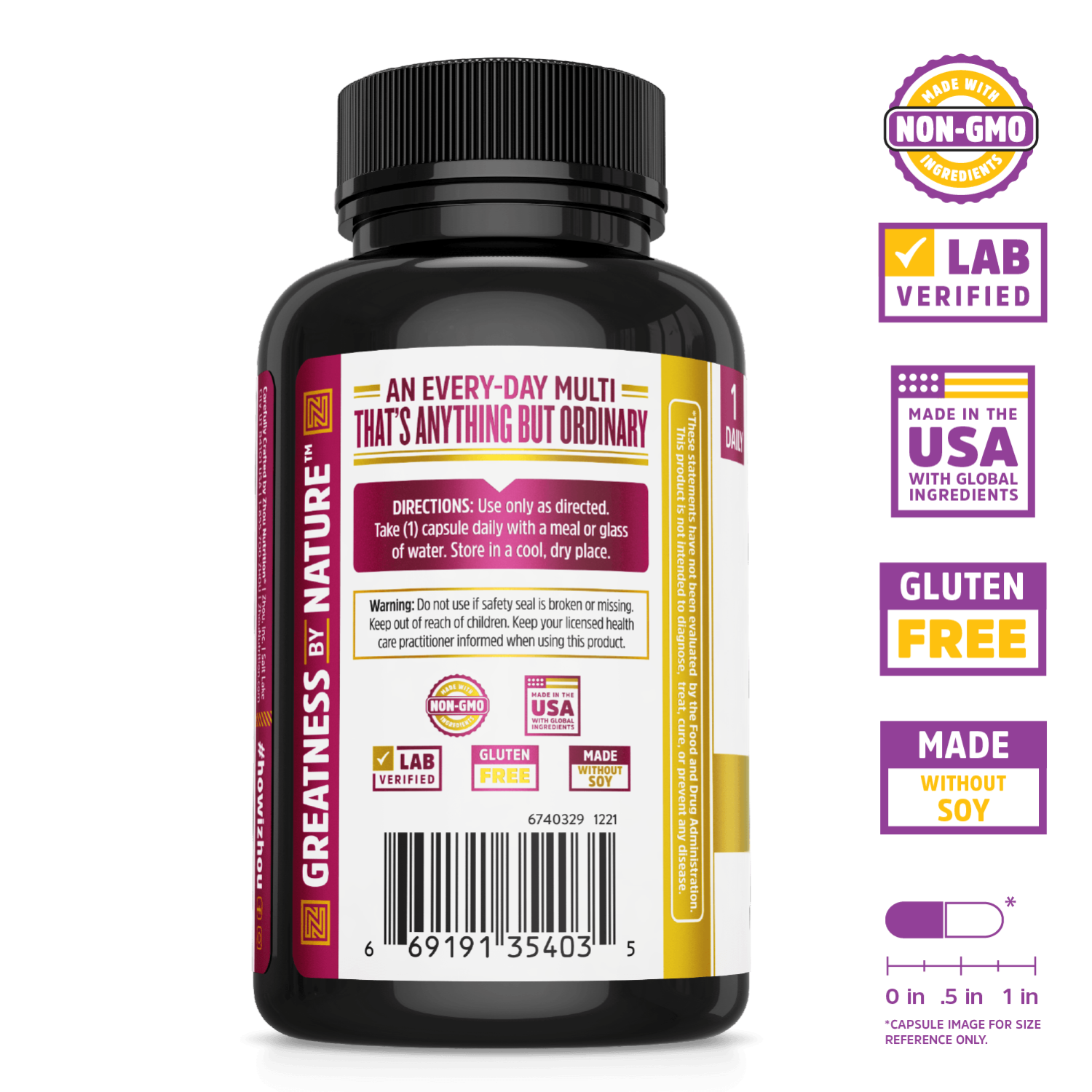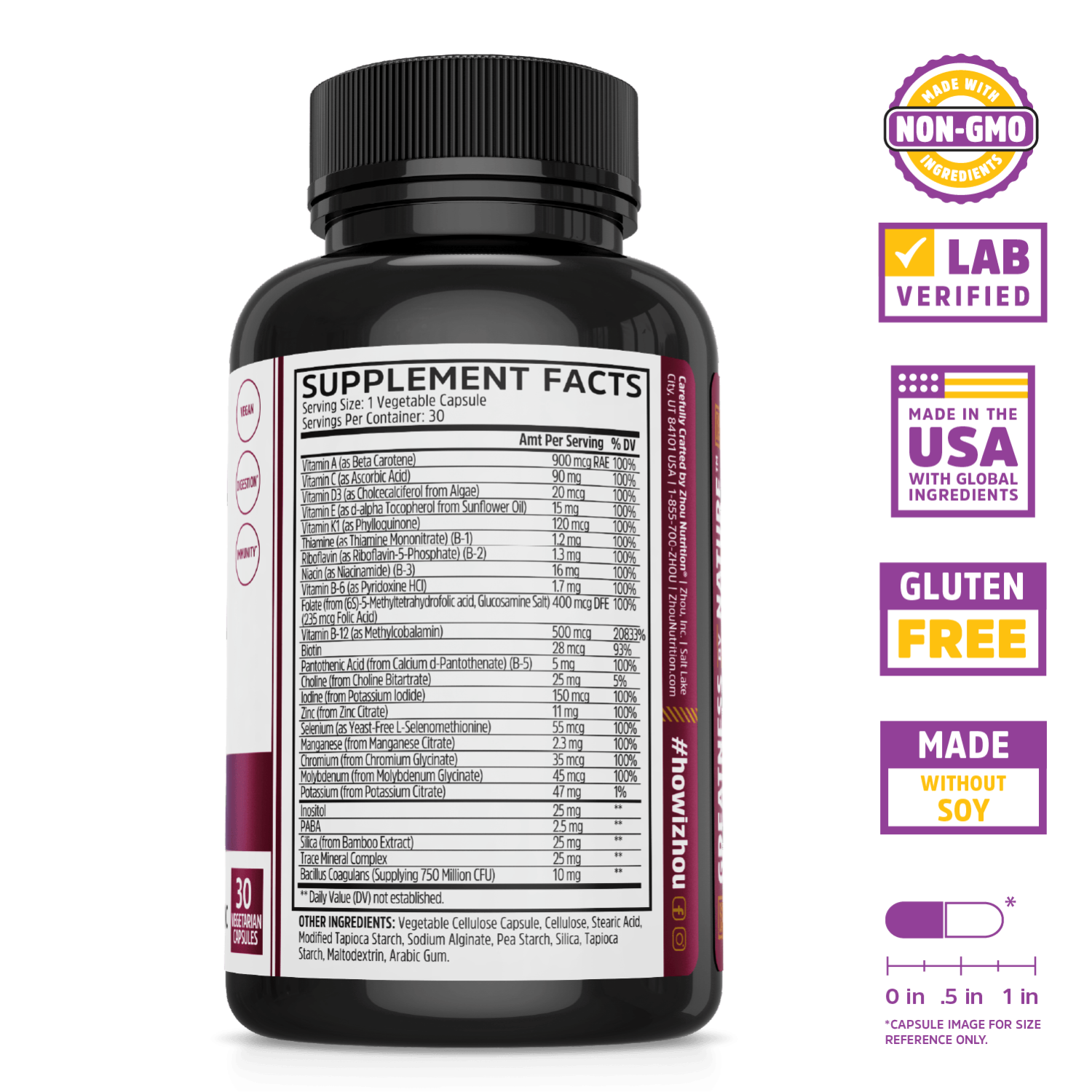 Daily Boost
servings per bottle: 30


Product Description
Take (1) capsule daily with a meal or glass of water. Store in a cool, dry place.
It's no secret that it's getting harder and harder to fill in all the gaps of our diet. Soil depletion, demanding schedules and unbalanced diets are making those gaps more difficult to patch up. That's where Daily Boost comes in. Daily Boost is an every-day multivitamin that's anything but ordinary. This vegan formula is designed to be taken everyday as a foundation for dietary wellness. Our formula is loaded with an immune support complex of zinc, vitamin C and vitamin D3, as well as an energizing B vitamin complex. We've also added a probiotic to support digestion and gut health. That's a lot of impact for a once-a-day capsule.


Featured Ingredients
Vitamin A
Vitamin C
Vitamin D3
Vitamin E
Vitamin B Complex
Zinc
(Zinc citrate)
Selenium
extract
Bacillus Coagulans
(Supplying 750 Million CFU)
* These statements have not been evaluated by the FDA. These products are not intended to diagnose, treat, cure or prevent any disease.
}
Pairs well with