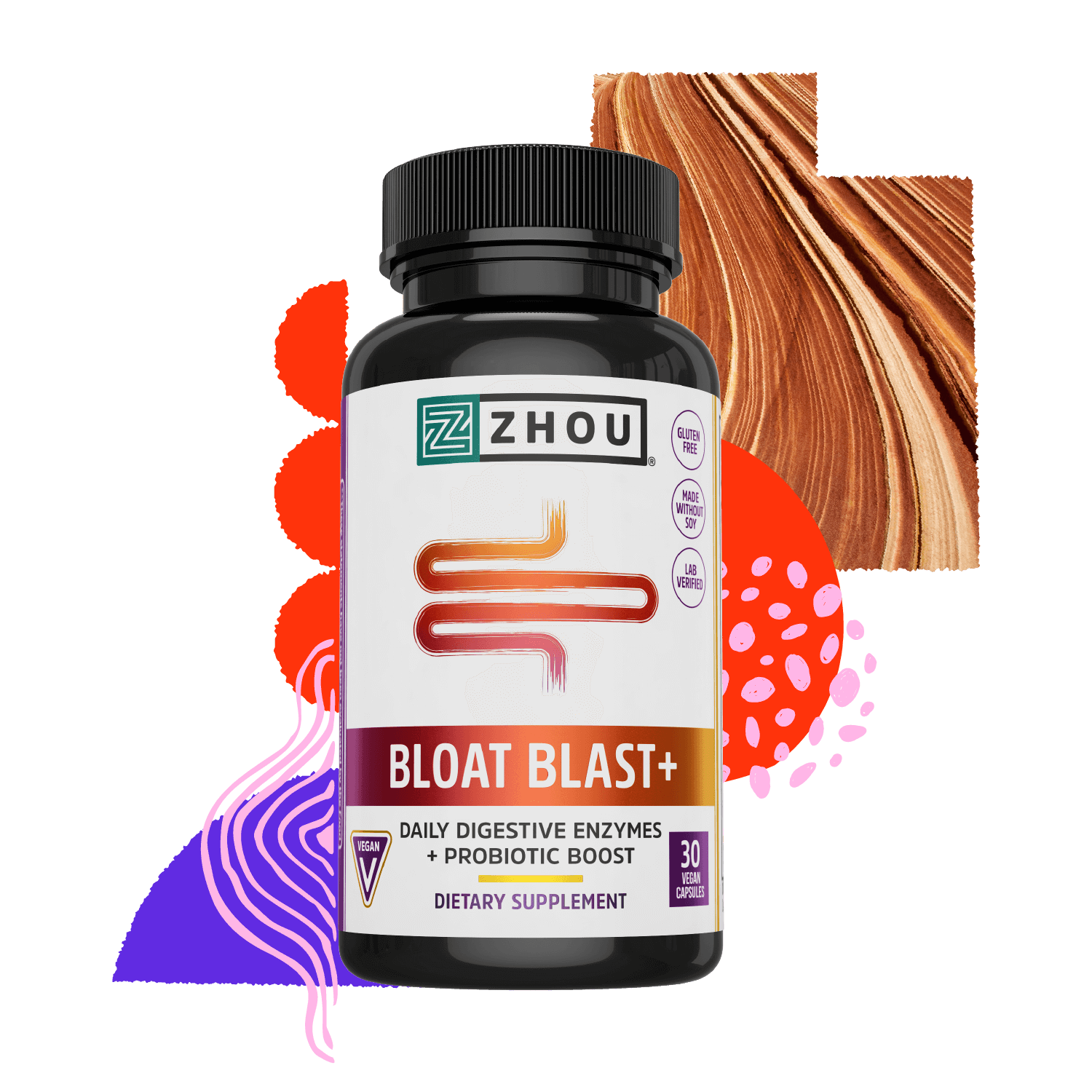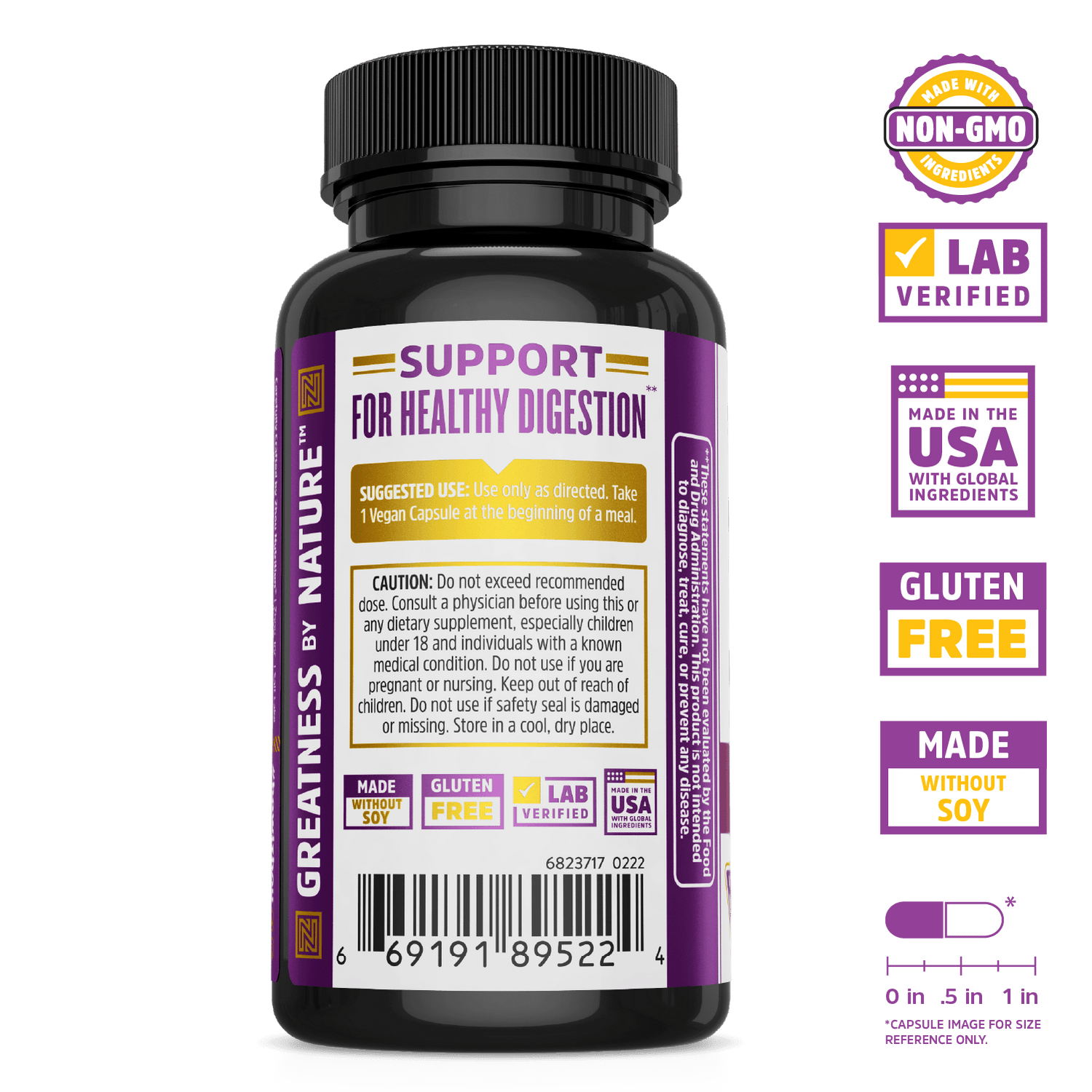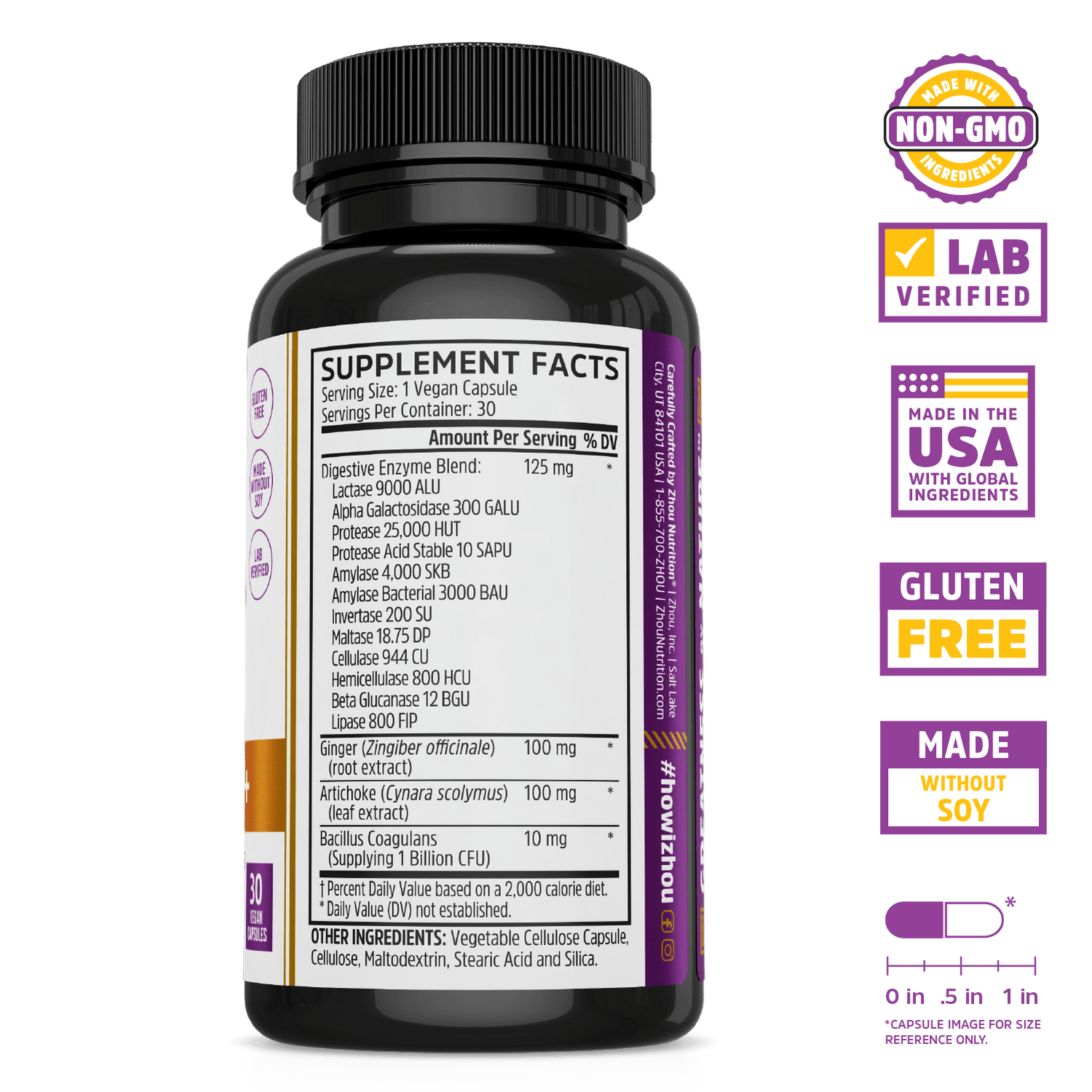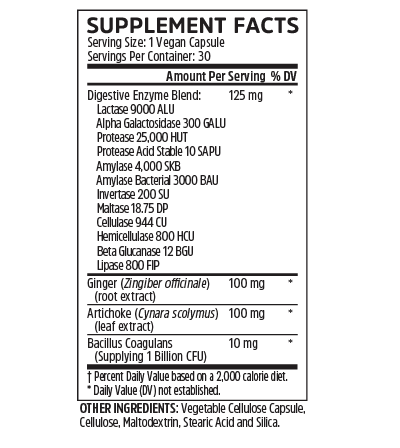 Bloat Blast+
servings per bottle: 30


Product Description
Use only as directed. Take 1 vegan capsule at the beginning of a meal.
Win the battle of the bloat! If you leave a meal feeling inflated instead of elated, Bloat Blast+ is your new best friend—a powerhouse enzyme blend to help with gas and bloating, with no side effects. Featuring a full-spectrum 12 enzyme blend that gives your gut a hand in breaking down food, Bloat Blast+ also helps your body absorb the nutrients it needs to keep going. But a deflated belly needs more than just enzymes to keep it bloat-free. That's why we included 1 billion CFU Bacillus Coagulans Probiotic to help keep your microflora balanced, and botanicals like artichoke leaf and ginger root extracts to offer a little extra support for healthy gut function. Did we mention it's vegan, gluten-free, soy-free and lab verified? Whether you're eating clean and green or having a cheat day, go ahead and indulge! Now, your gut will have the support it needs to handle it.


Featured Ingredients
Lactase
9000 SLU
Alpha Galactosidase
300 GALU
Protease
25,000 HUT
Protease Acid Stable
25,000 HUT
* These statements have not been evaluated by the FDA. These products are not intended to diagnose, treat, cure or prevent any disease.
}
Pairs well with