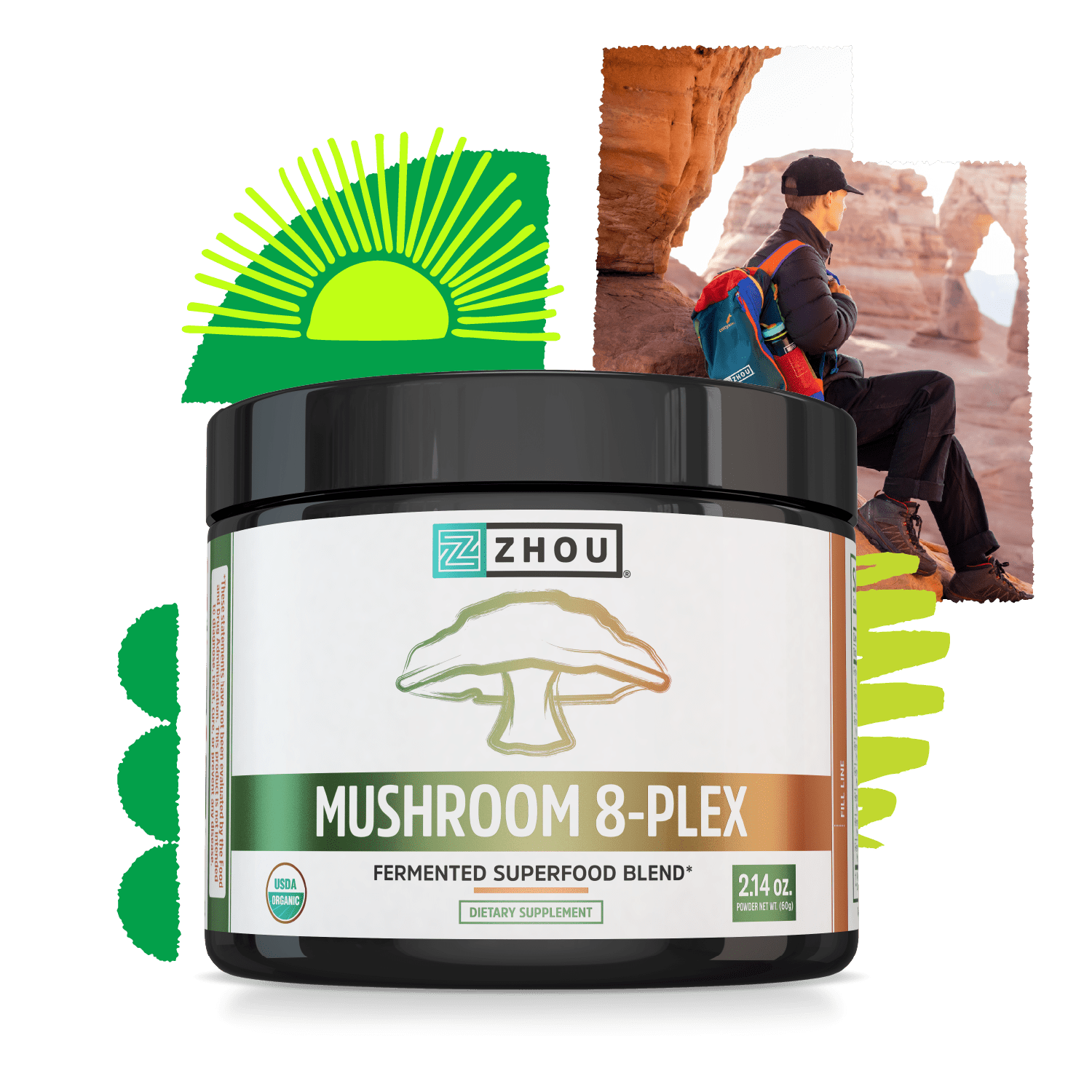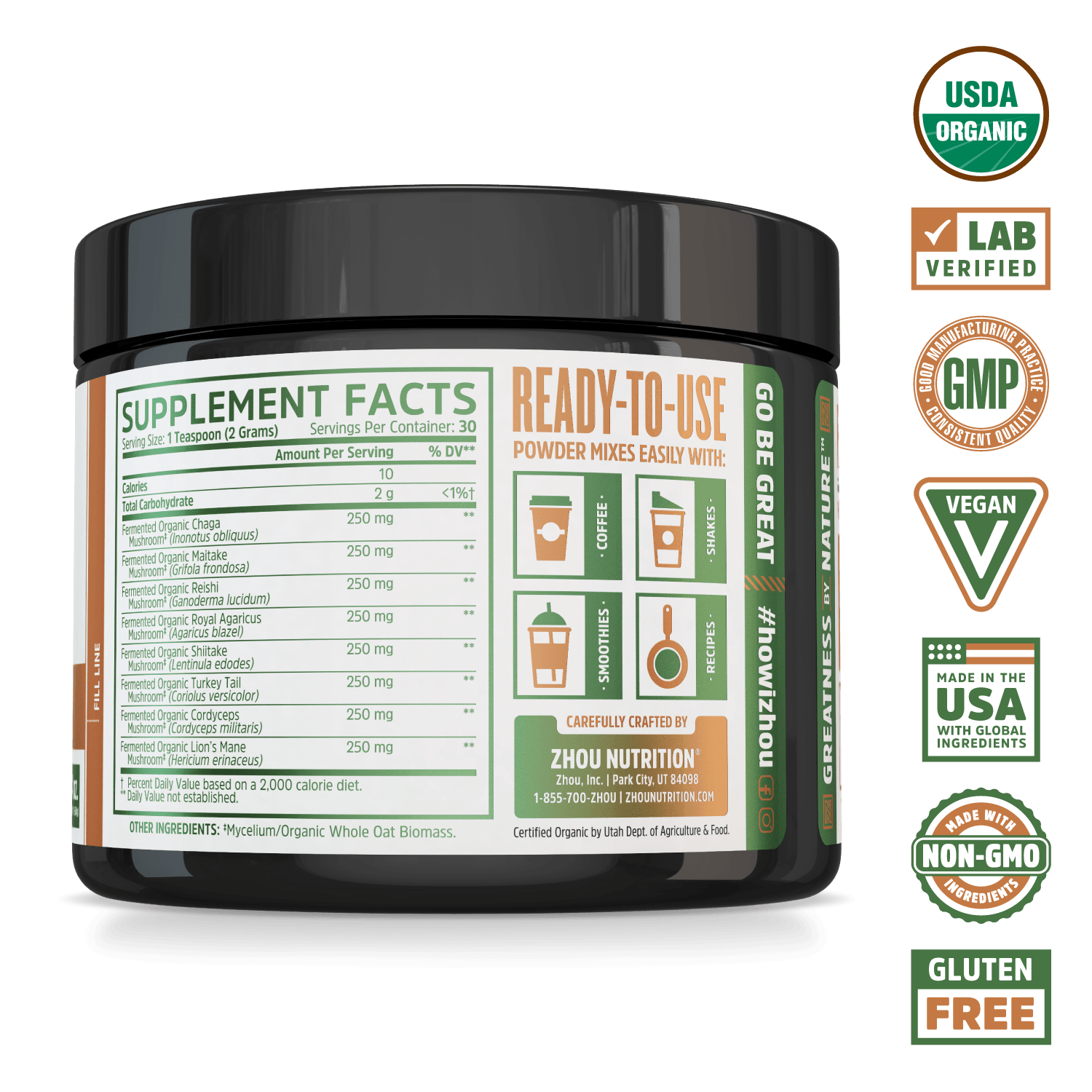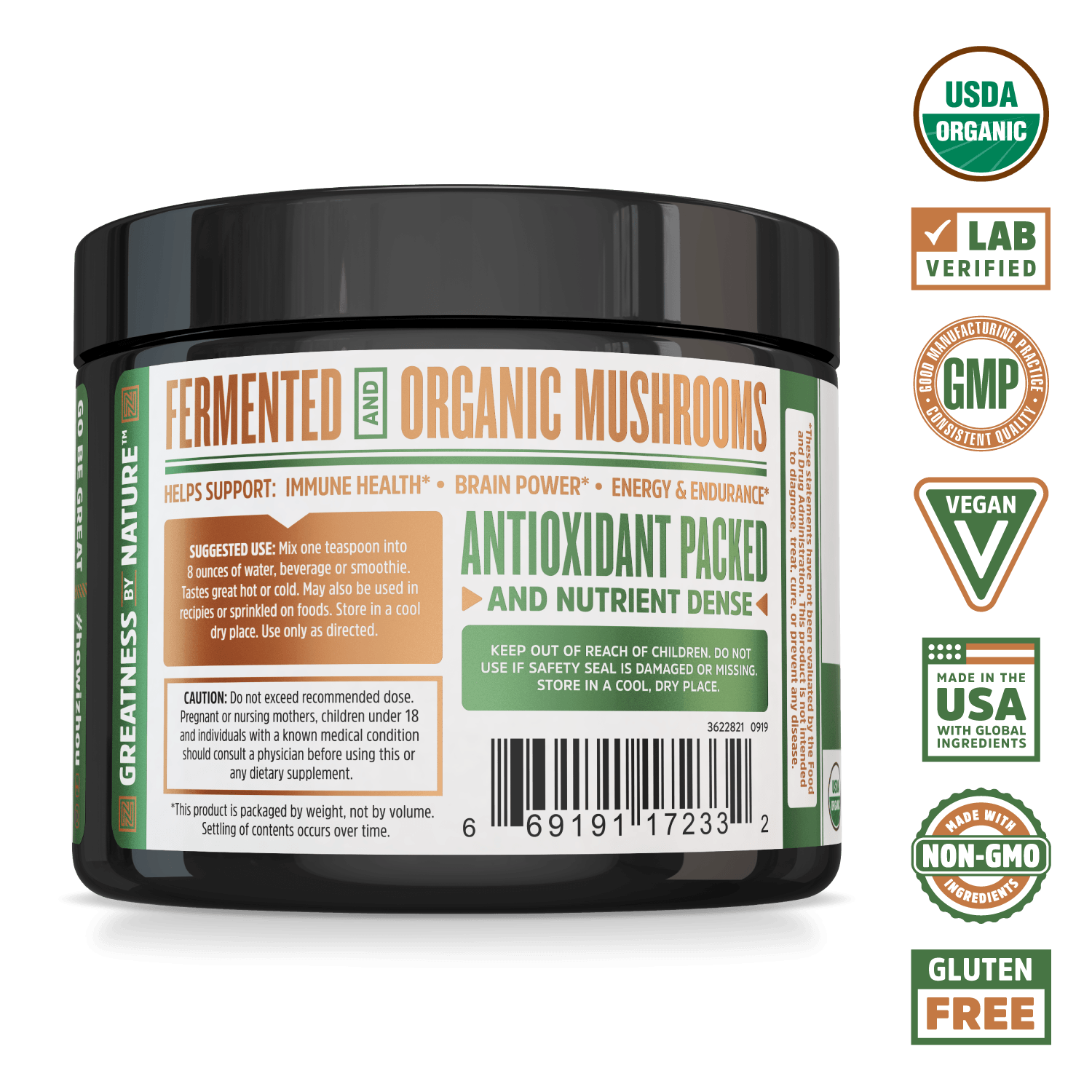 Mushroom 8-Plex
servings per bottle: 30


Product Description
Mix one (1) teaspoon into 8 ounces of water, beverage or smoothie.
You may recognize them as being the home to mythical woodland creatures, but did you know that mushrooms are also the home to powerful antioxidants and adaptogens? That's right, mushrooms are packed with nutrients to help support mental clarity, endurance, energy and a healthy immune system, while also helping your body respond to stress. And the best part about Mushroom 8-Plex is that you don't have to galavant around the forest to soak up all those benefits. With this total-body boost, you'll be the most fungi around.



Featured Ingredients
Fermented Organic Lion's Mane
Fermented Organic Reishi Mushrooms
Fermented Organic Cordyceps
* These statements have not been evaluated by the FDA. These products are not intended to diagnose, treat, cure or prevent any disease.
}
Pairs well with