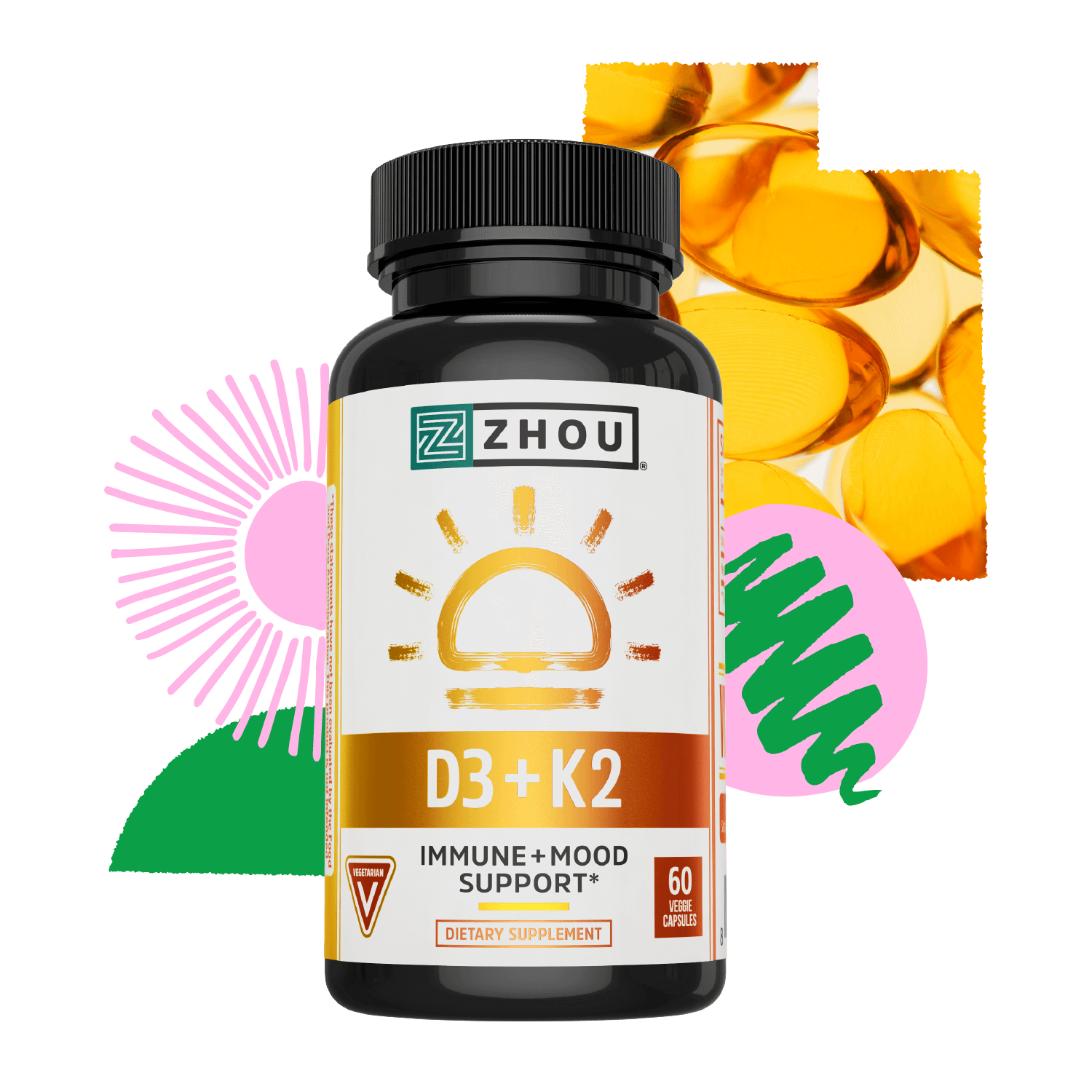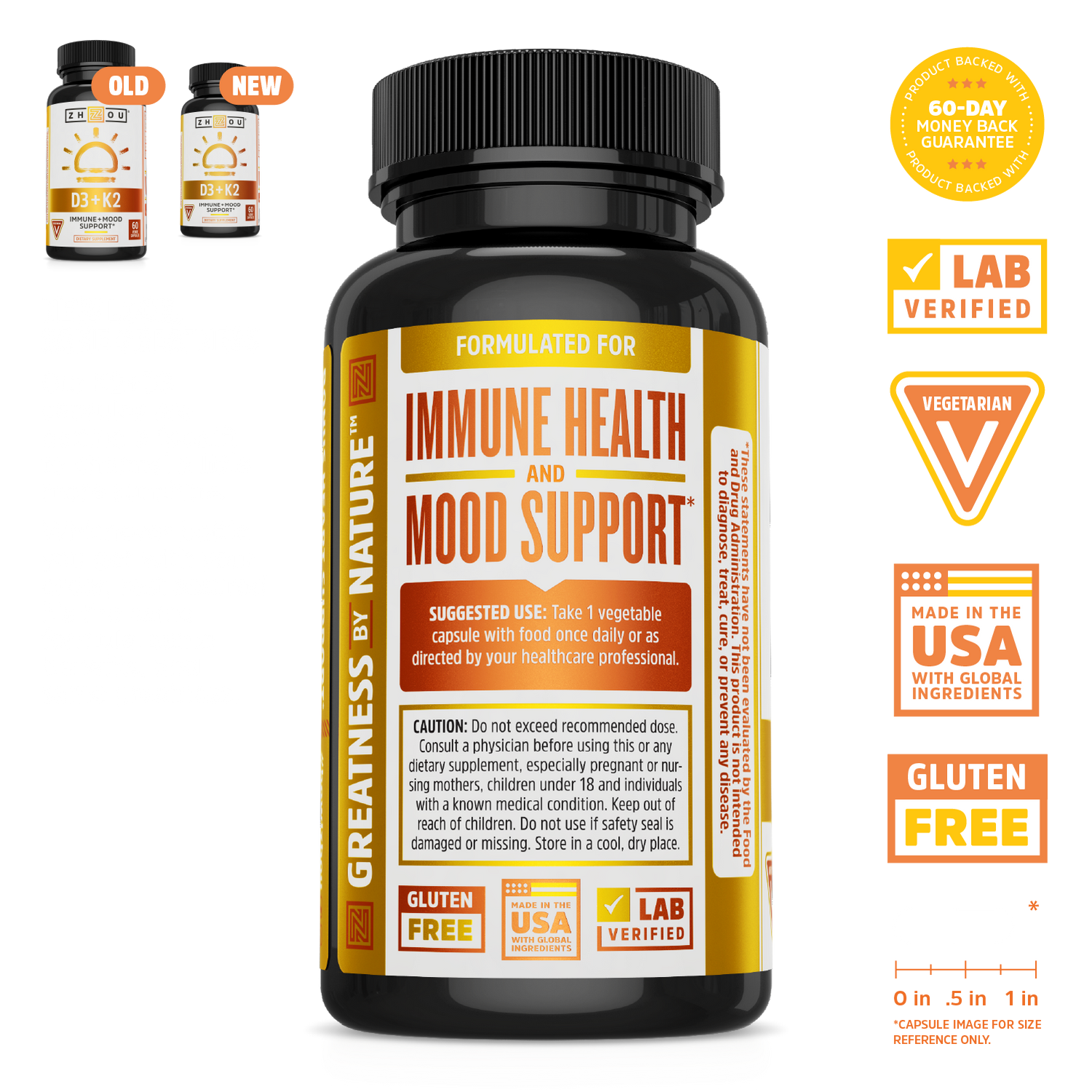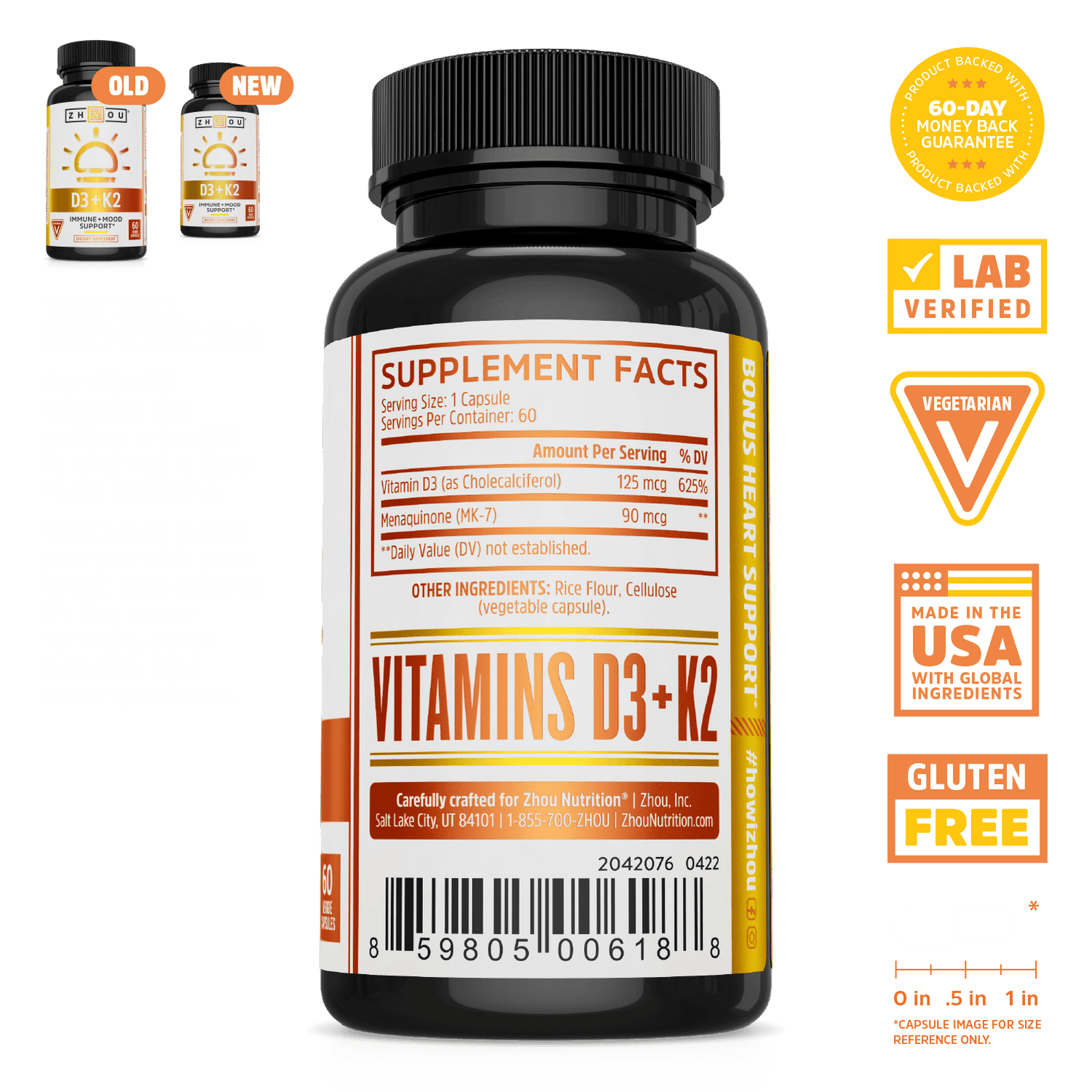 D3 + K2
servings per bottle: 60


Product Description
Take one (1) vegetable capsule with food once daily or as directed by your healthcare professional.
The rumors are true. Vitamins K2 and D3 were simply meant to be together. Most people know Vitamin D for it's incredible benefits including healthy bone strength, immune system support, mood support, and healthy muscle function. Many don't realize that Vitamin D needs Vitamin K2 to max out those benefits.  Vitamin D3 can give you the benefits of the sunshine vitamin without the sunburn, and Vitamin K2 can direct the calcium to the bones instead of joints and arteries.. Our combo of K2+D3 has you covered – adding just the right amount of each vitamin for optimal results.


Featured Ingredients
Vitamin D3
as cholecalciferol
Vitamin K2
as menaquinone (MK-7)
* These statements have not been evaluated by the FDA. These products are not intended to diagnose, treat, cure or prevent any disease.
}
Pairs well with