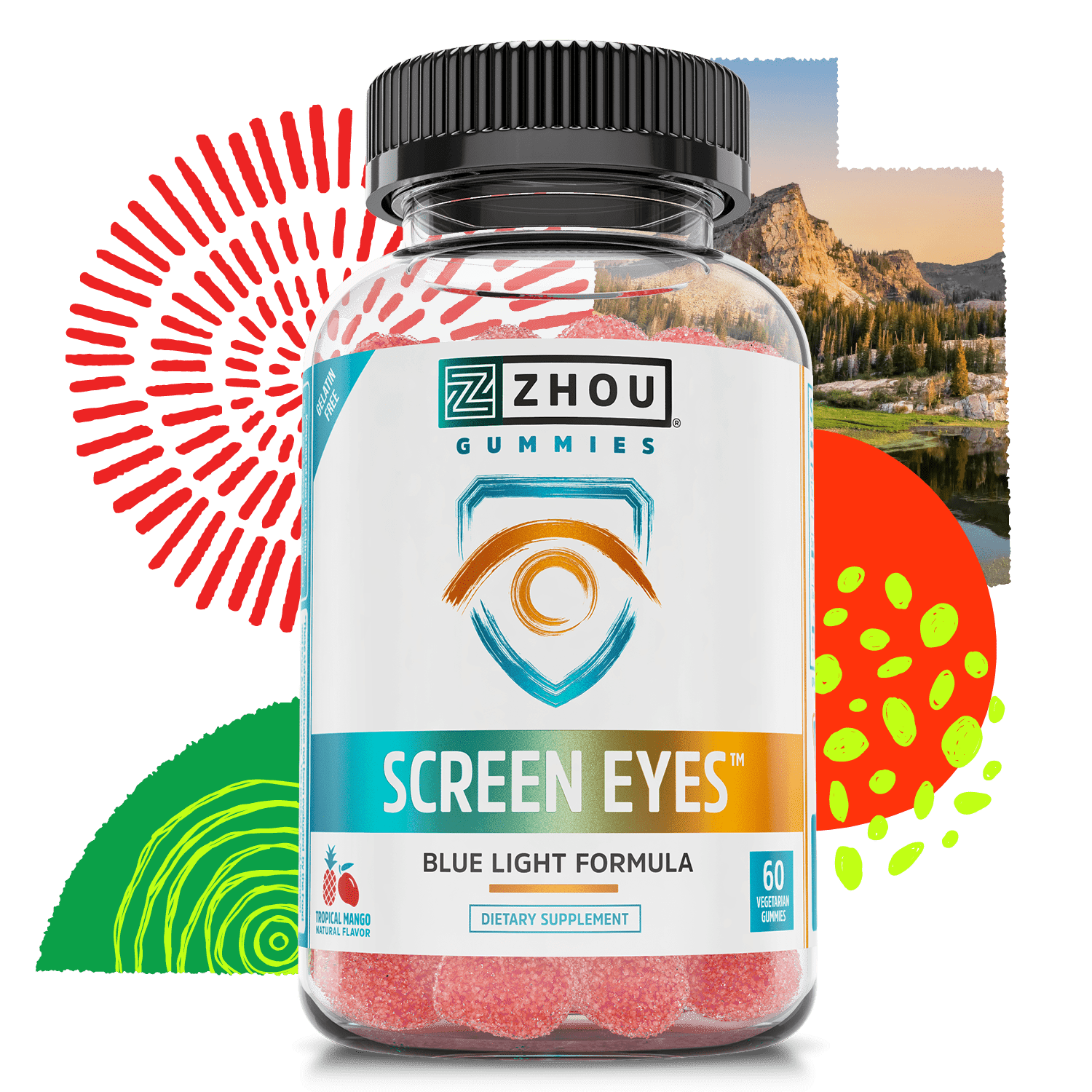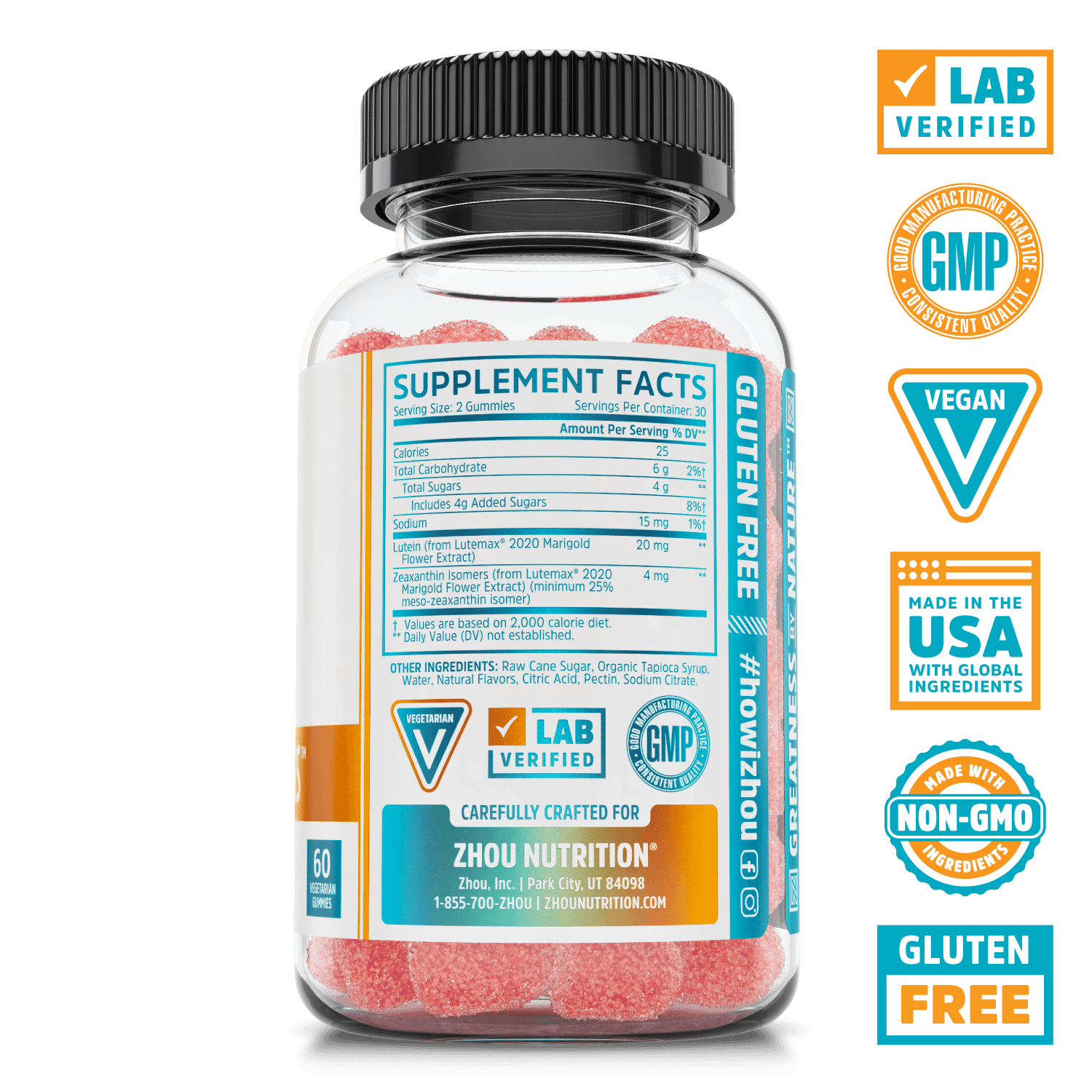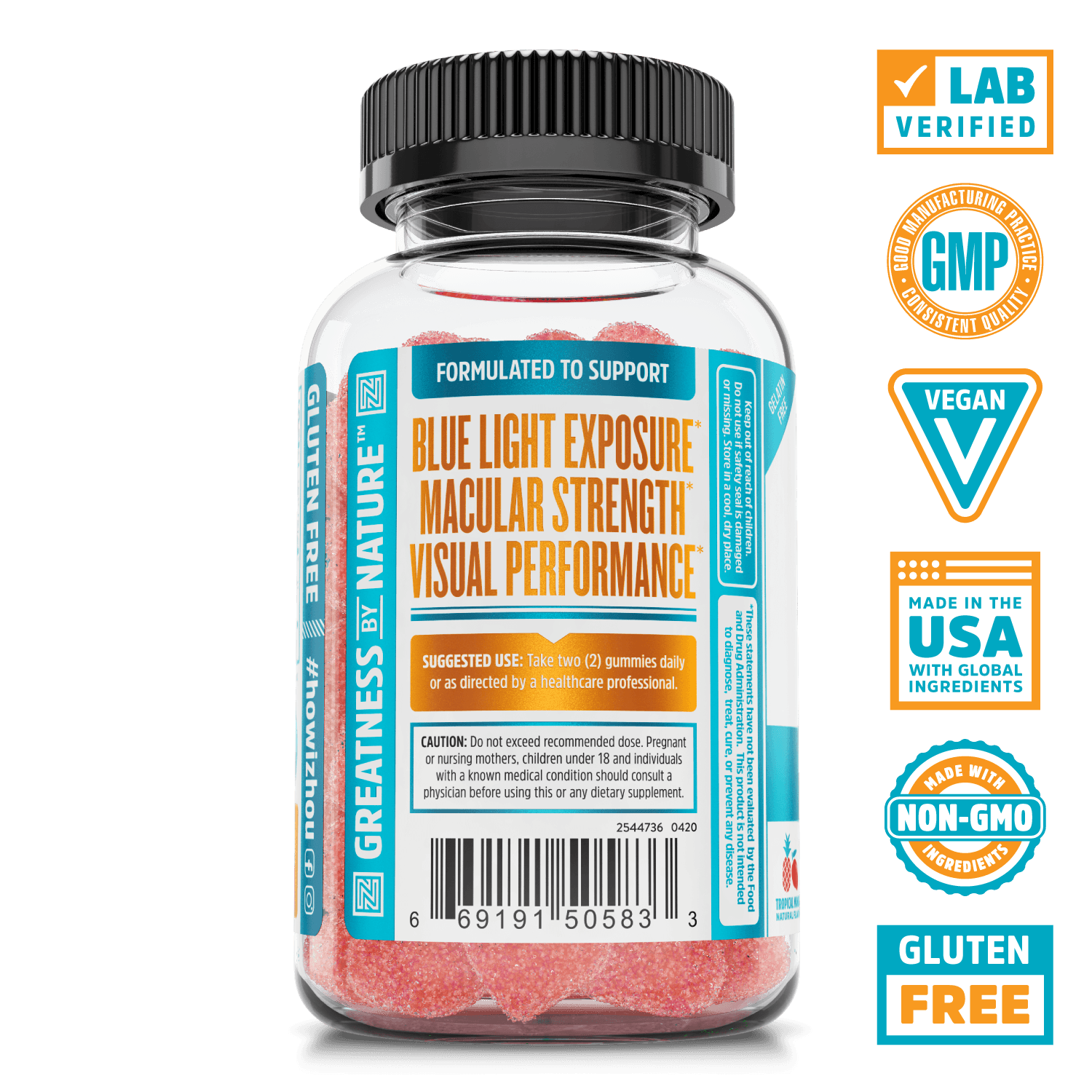 Screen Eyes™ Gummies
servings per bottle: 30


Product Description
Take two (2) gummies daily or as directed by a healthcare professional.
Whether you're on a laptop for work, binge watching a new TV series, gaming on your PC, or checking the DM's on your phone, in the age of screens, it's almost inevitable that you'll be exposed to an excess of blue light rays.  That's why we created Zhou's Screen Eyes™ Blue Light Formula Gummies. Formulated with lutein from marigold extract and Lutemax 2020™, our delicious tropical mango gummies are designed to help support your retinal health and overall visual performance when exposed to the effects of blue light rays.



Featured Ingredients
* These statements have not been evaluated by the FDA. These products are not intended to diagnose, treat, cure or prevent any disease.
}
Pairs well with