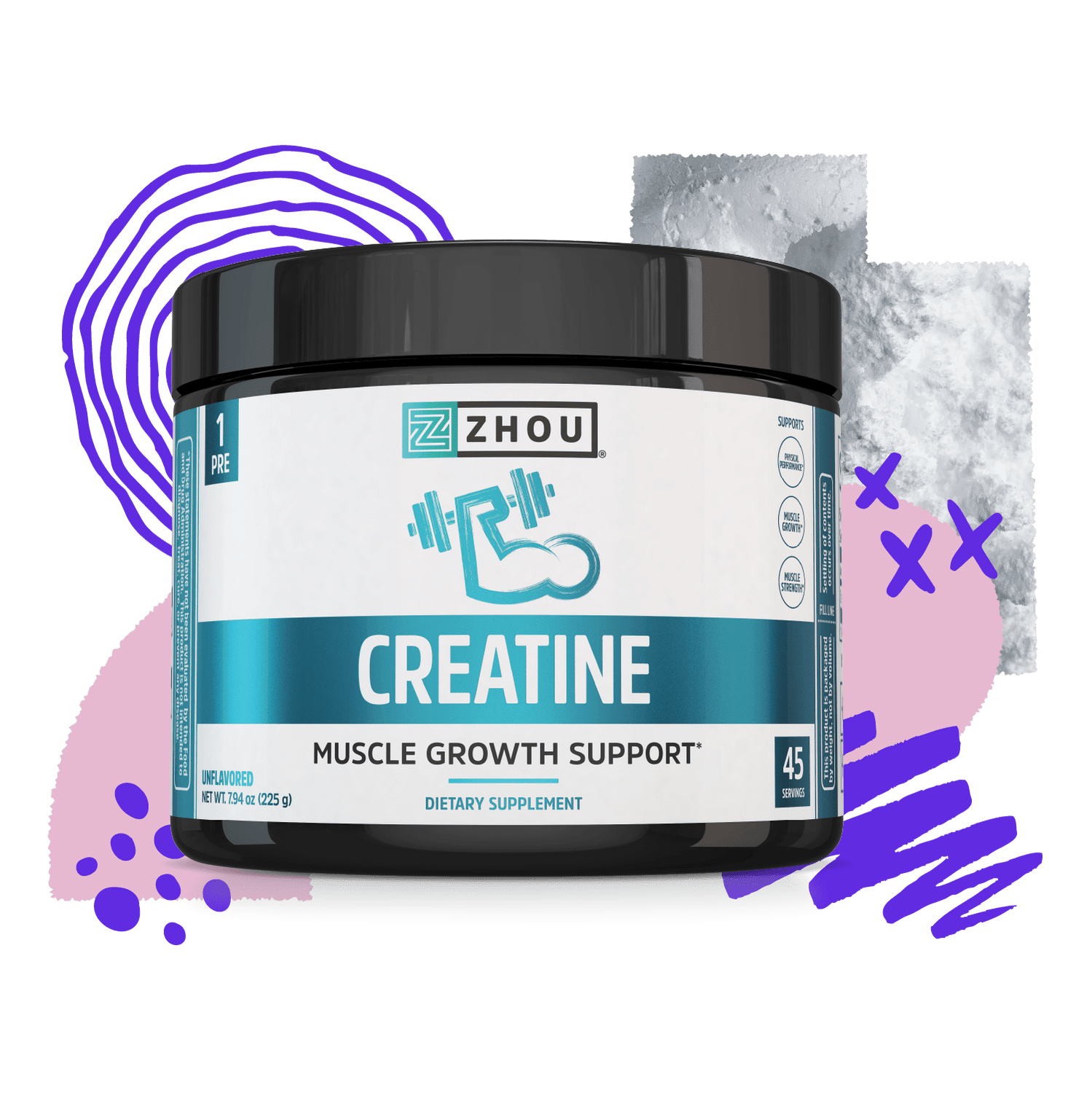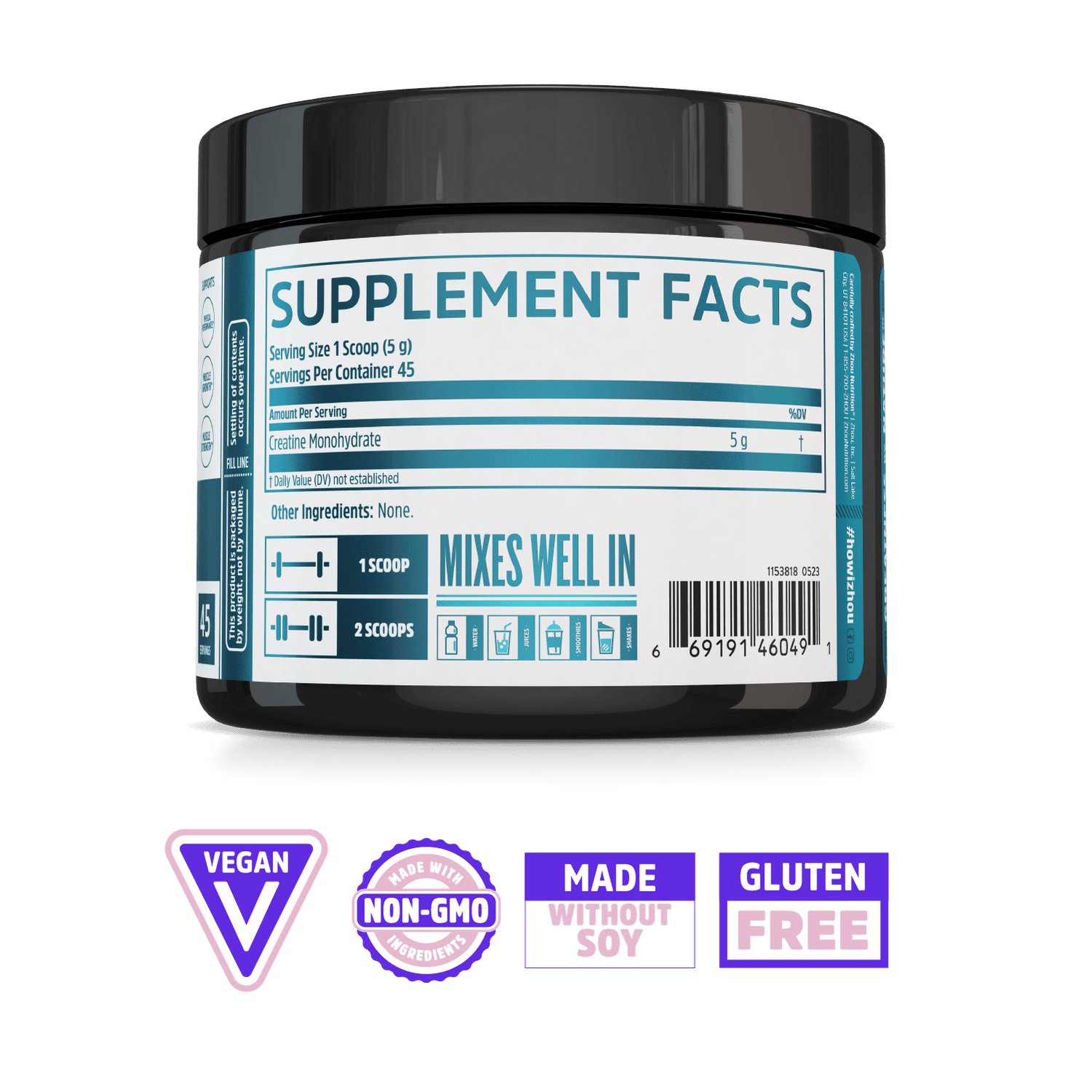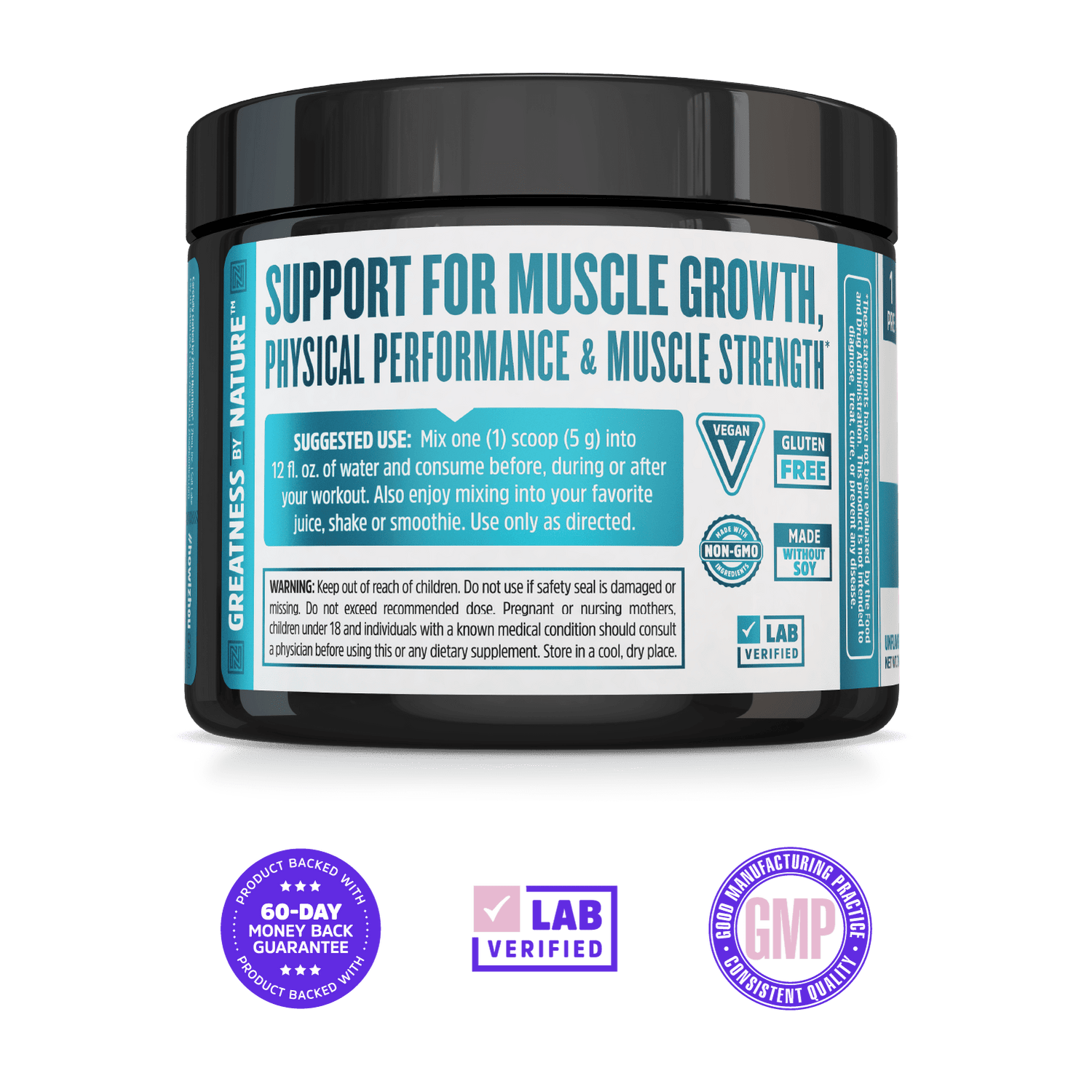 Creatine
servings per bottle: 45


Product Description
Mix one (1) scoop (5g) into 12 fl. oz. of water and consume before, during or after your workout. Also enjoy mixing into your favorite juice, shake or smoothie. Use only as directed.
When you're ready to go the distance, you want support from the right supplement. Creatine is a powerful amino acid typically found in your muscles and brain that helps provide a steady supply of energy for your muscles—especially when you're exercising long and hard. Not only does it help to improve performance, it also helps fuel muscle growth and enhance muscle strength.*


Featured Ingredients
Creatine Monohydrate
* These statements have not been evaluated by the FDA. These products are not intended to diagnose, treat, cure or prevent any disease.
}
Pairs well with