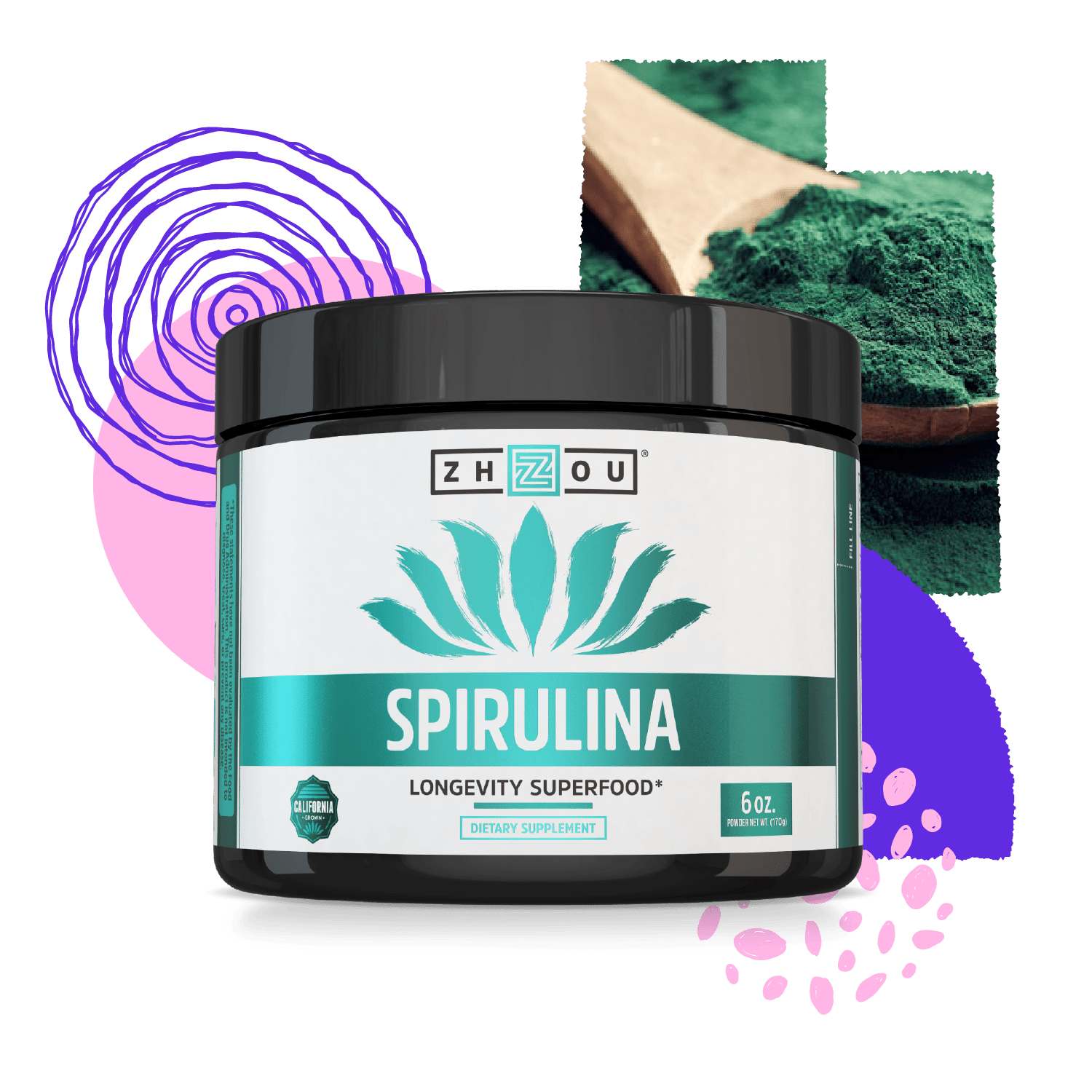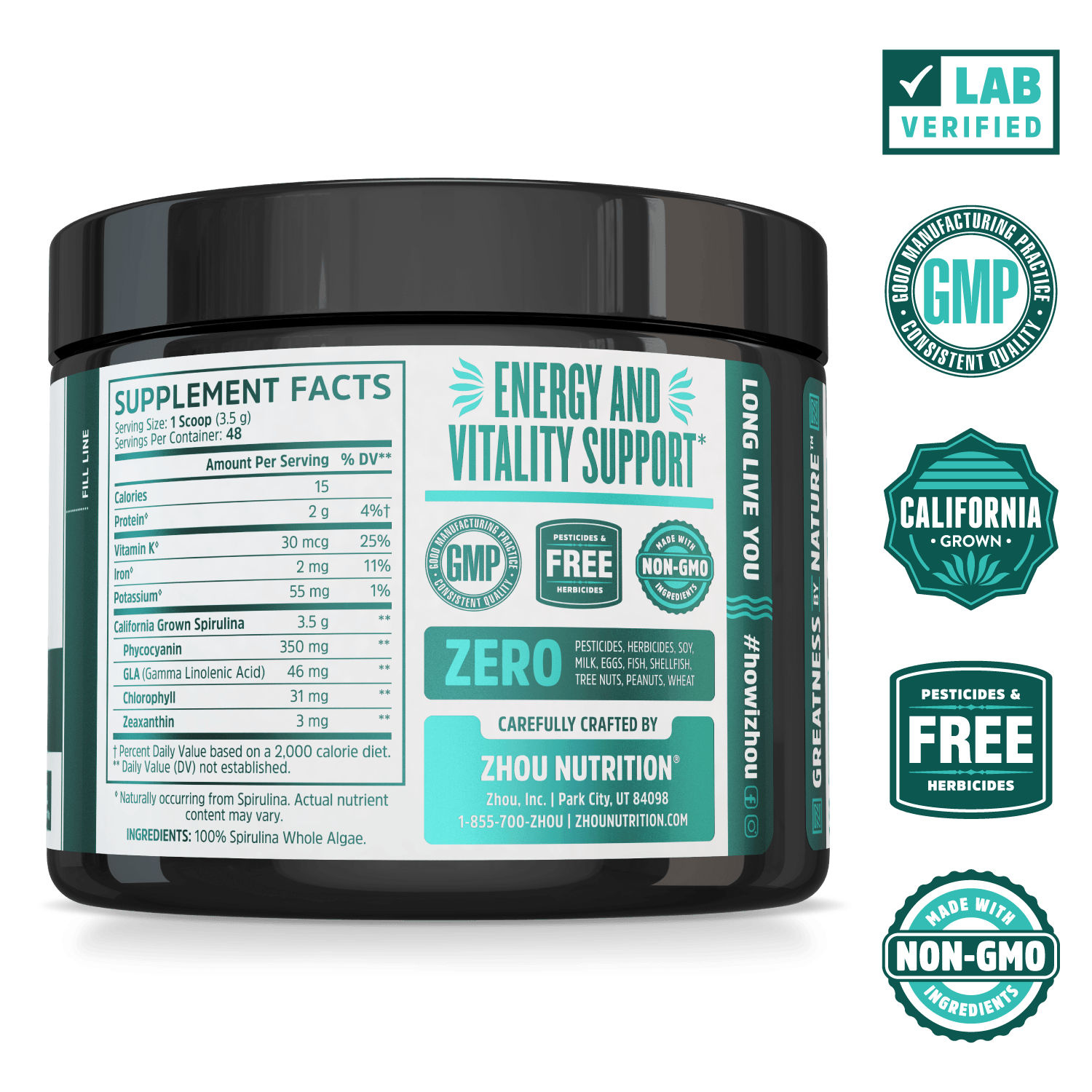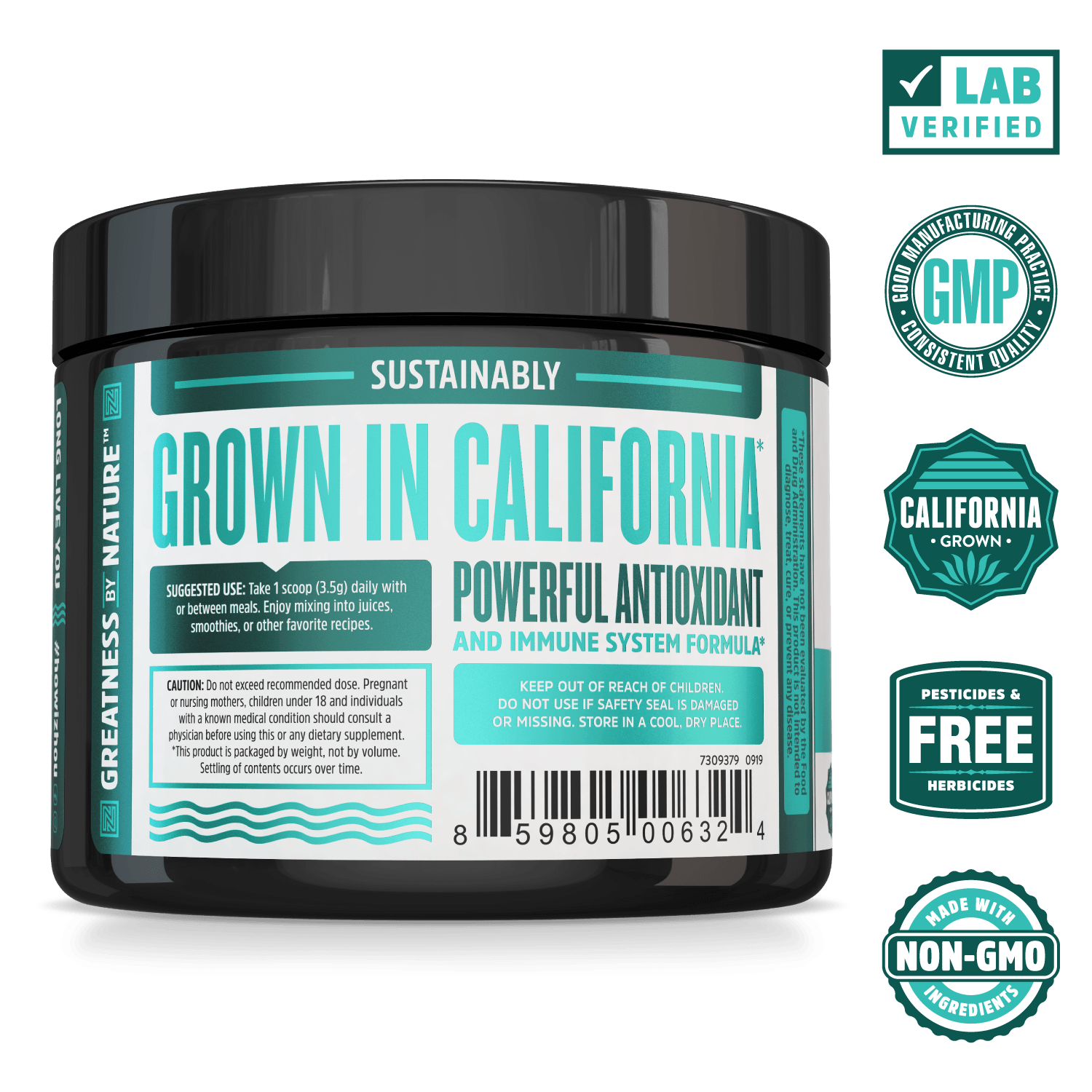 Spirulina Powder
servings per bottle: 48


Product Description
Take one scoop (3.5g) daily with or between meals. Enjoy mixing into juices, smoothies or other favorite recipes.
Our quest for the cleanest spirulina in the world brought us to a remote farm in Southern California, far from highways, airports, and cities. Clean air and mineral-rich water yield premium spirulina while a closed-loop water and nutrient recycling process ensures sustainable sourcing. It gets better. Spirulina contains up to 15x more beta-carotene than carrots, up to 1.5x more calcium than milk, and more iron than spinach, delivering an absolute superfood powerhouse in a convenient powder.


Featured Ingredients
Spirulina
* These statements have not been evaluated by the FDA. These products are not intended to diagnose, treat, cure or prevent any disease.
}
Pairs well with