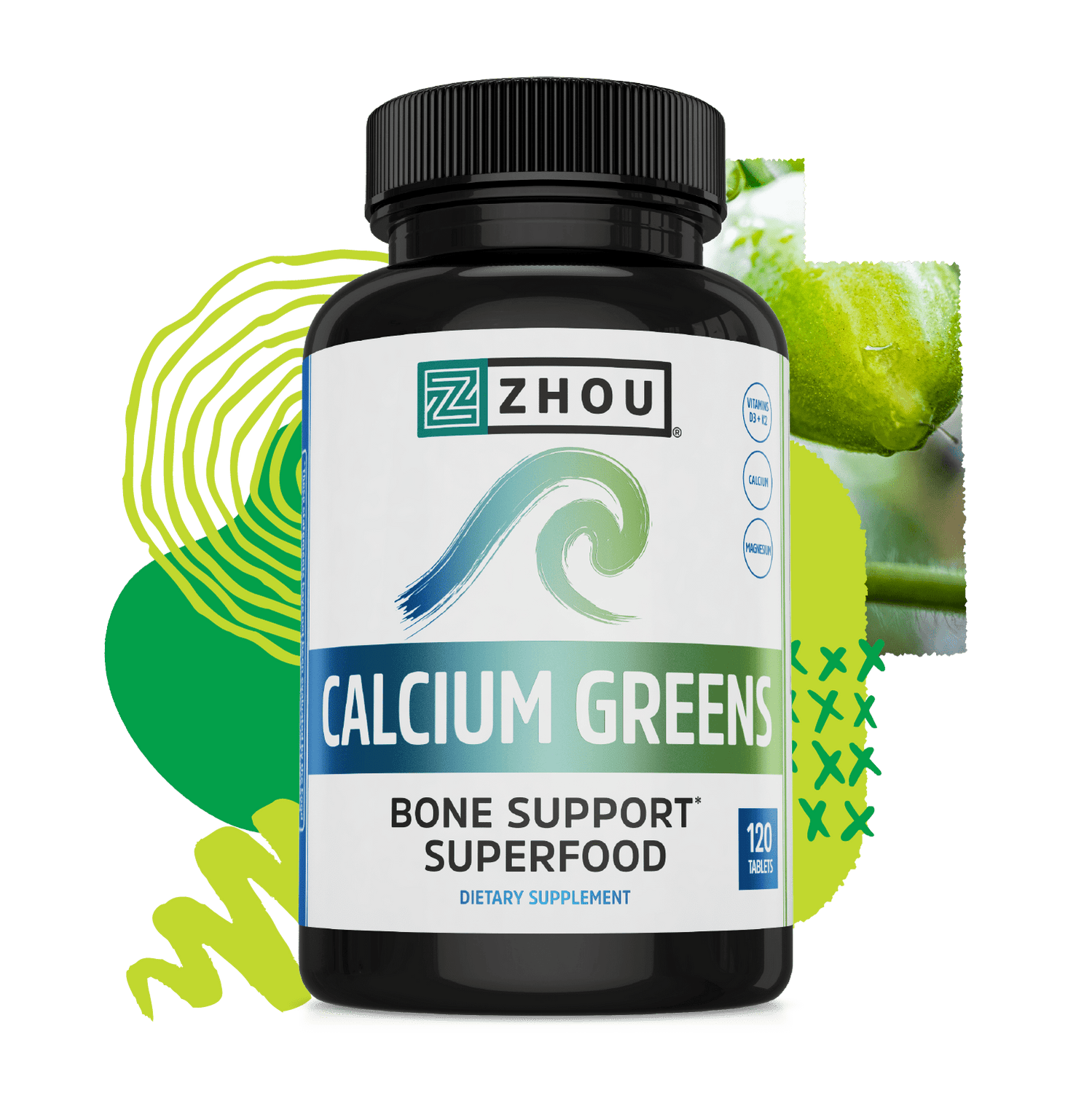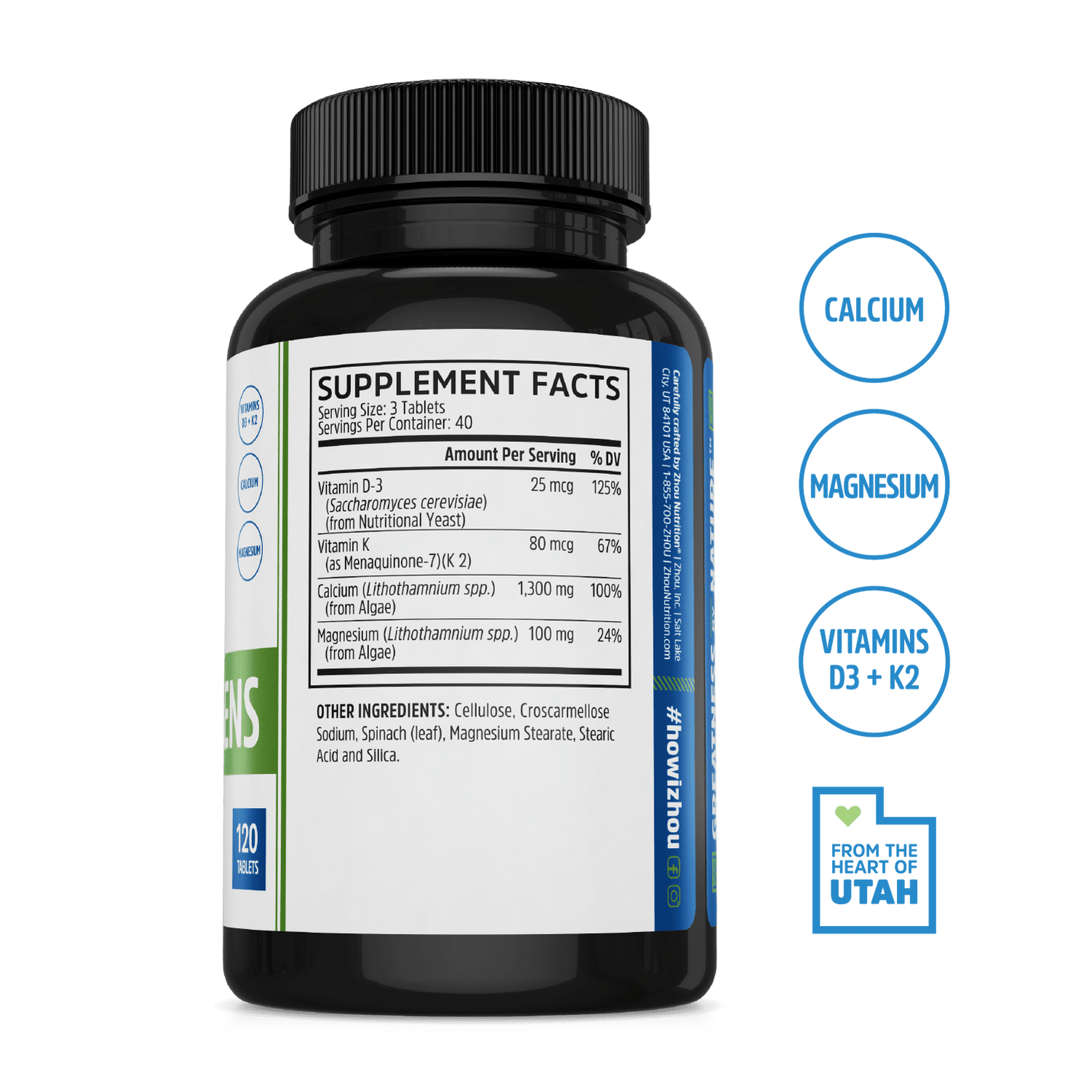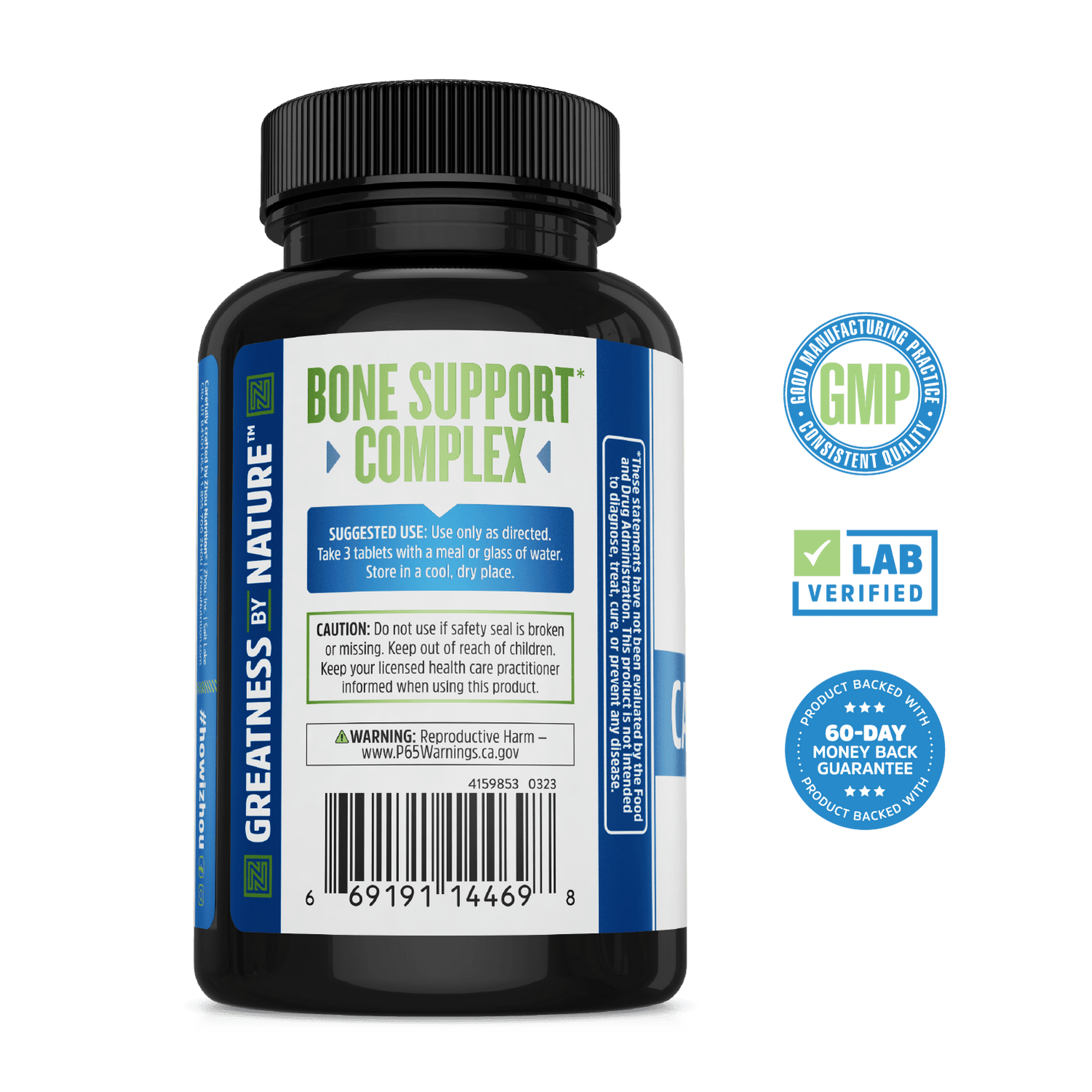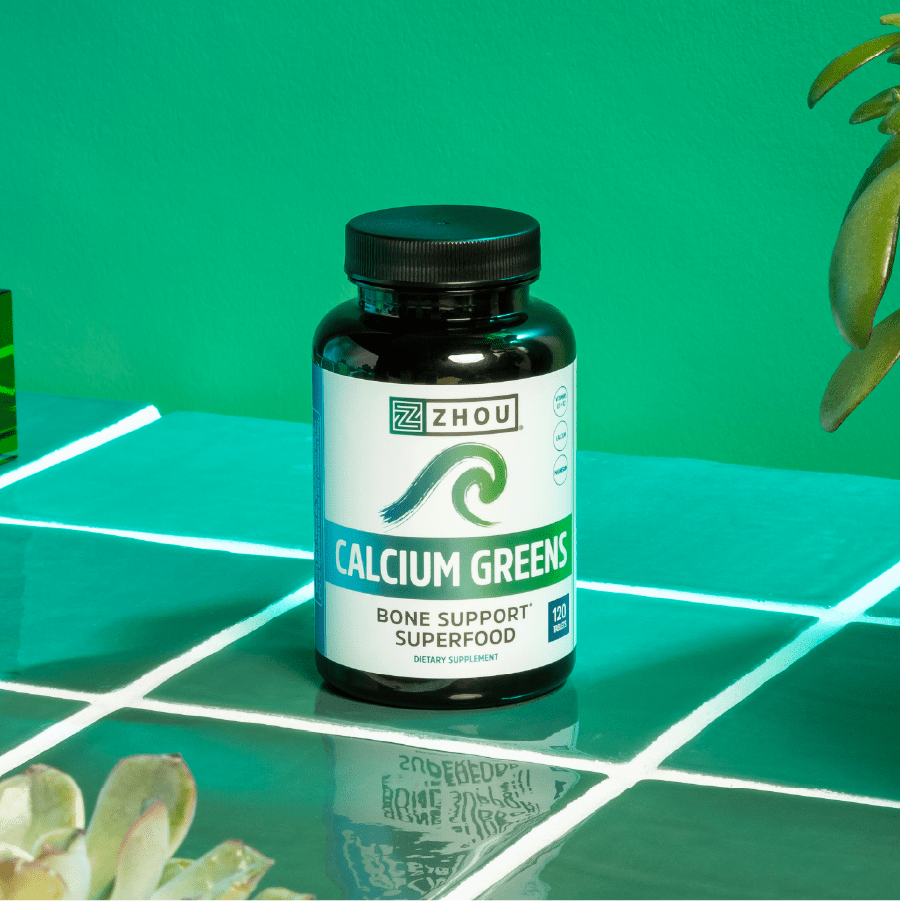 Calcium Greens
servings per bottle: 60


Product Description
Use only as directed. Take three (3) tablets with a meal or glass of water. Store in a cool, dry place.
Calcium is an essential mineral that helps keep bones strong and healthy. We combined it with vitamin D and magnesium, which helps aid calcium absorption. Plus, magnesium takes part in over 300 biological functions in the body, so you know it's good for you. Our Calcium Greens tablets also have vitamin K, making them a great source of several essential vitamins and minerals. This powerful blend of nutrients helps support strong bones and teeth, healthy muscles and healthy nerve function.


Featured Ingredients
Calcium
as Lithothamnium spp. from Algae
Magnesium
as Lithothamnium spp. from Algae
Vitamin D-3
as Saccharomyces cerevisiae from Nutritional Yeast
Vitamin K-2
as Menaquinone-7
* These statements have not been evaluated by the FDA. These products are not intended to diagnose, treat, cure or prevent any disease.
}
Pairs well with