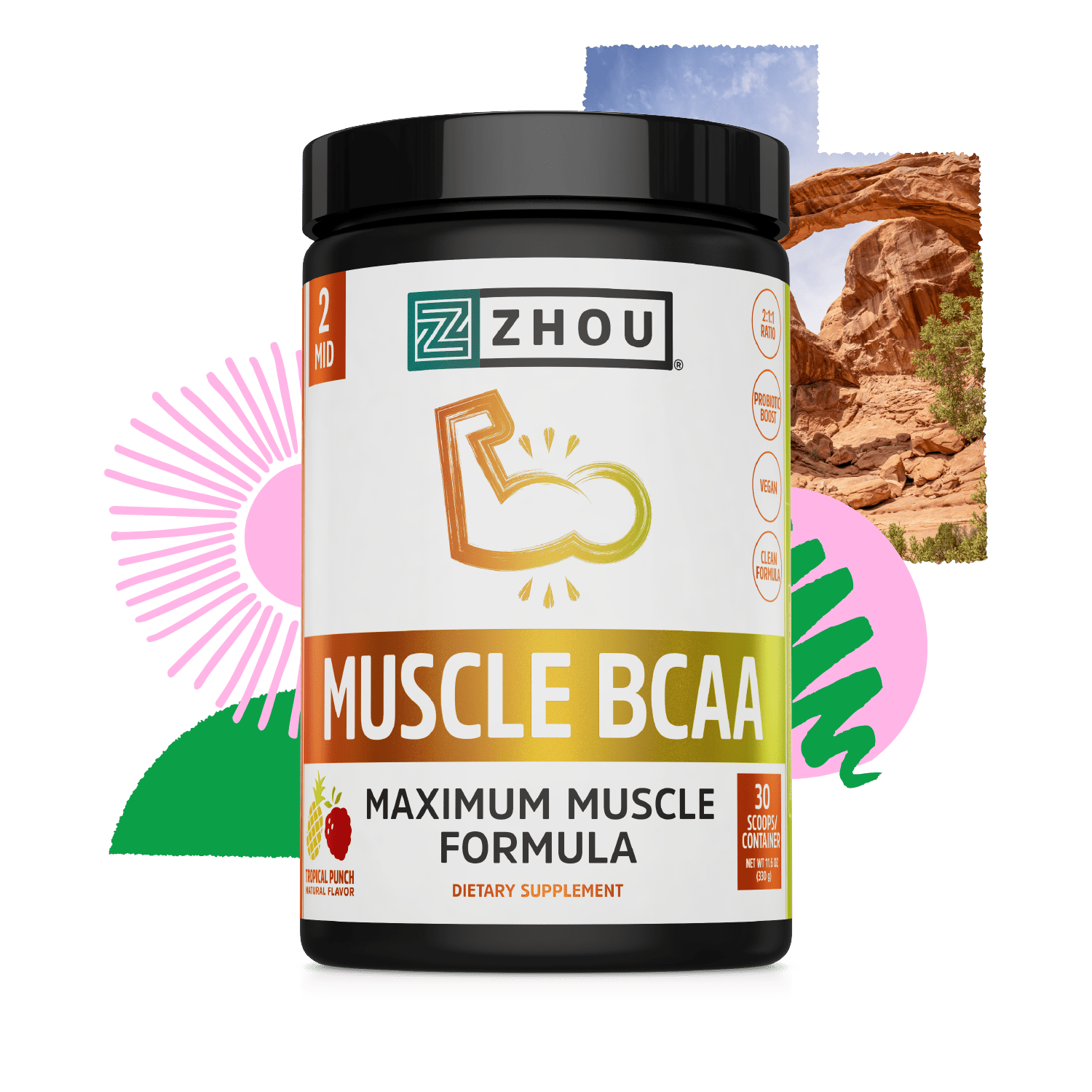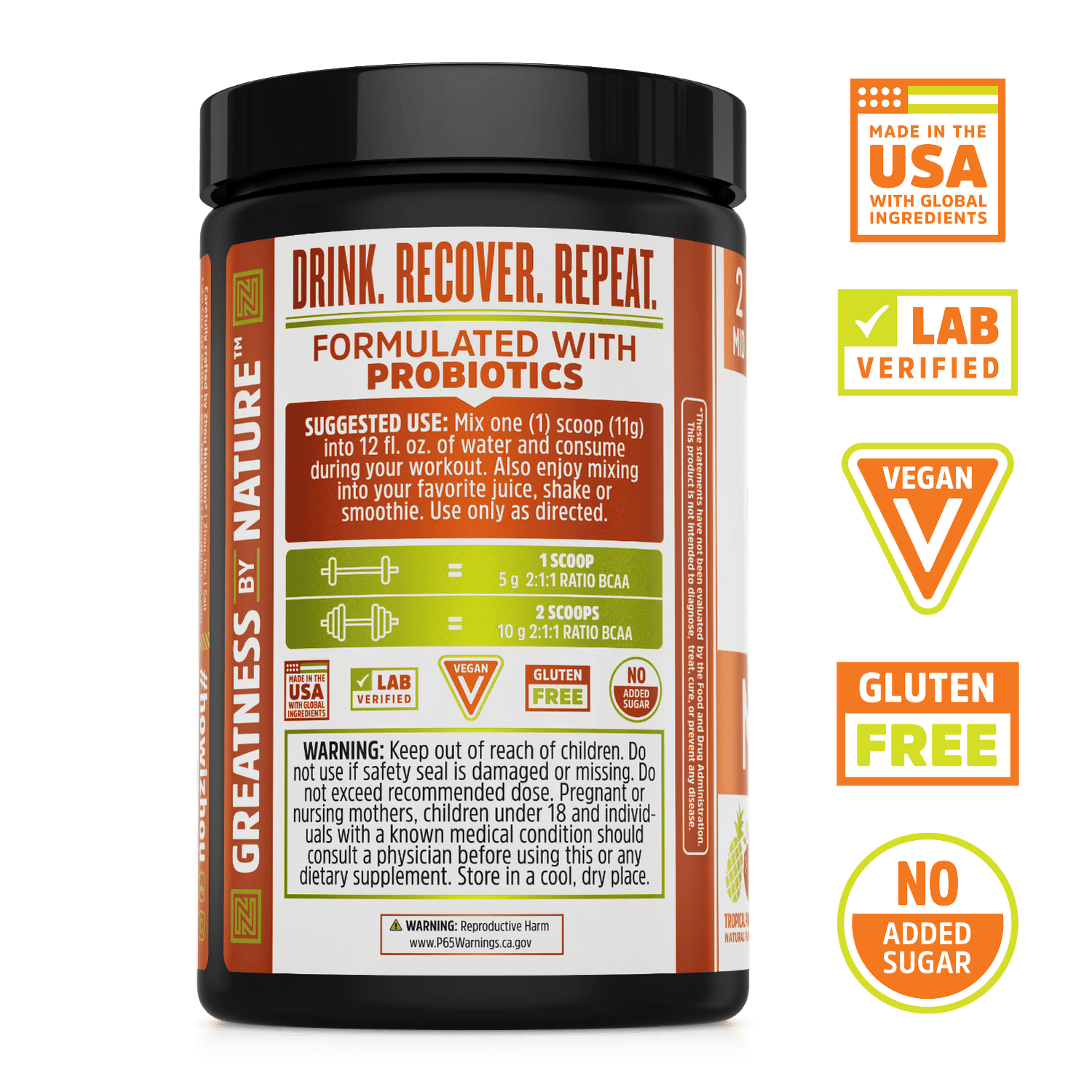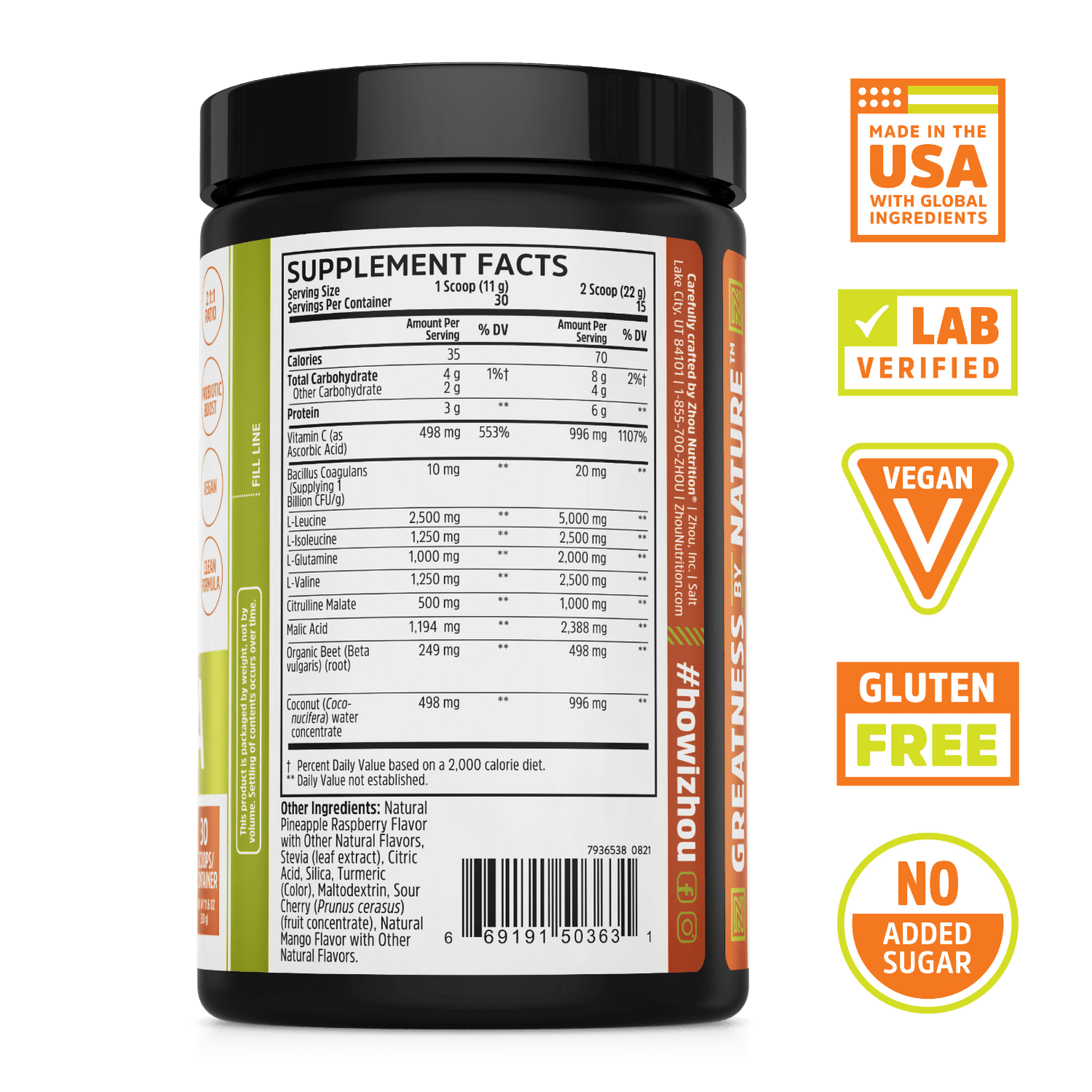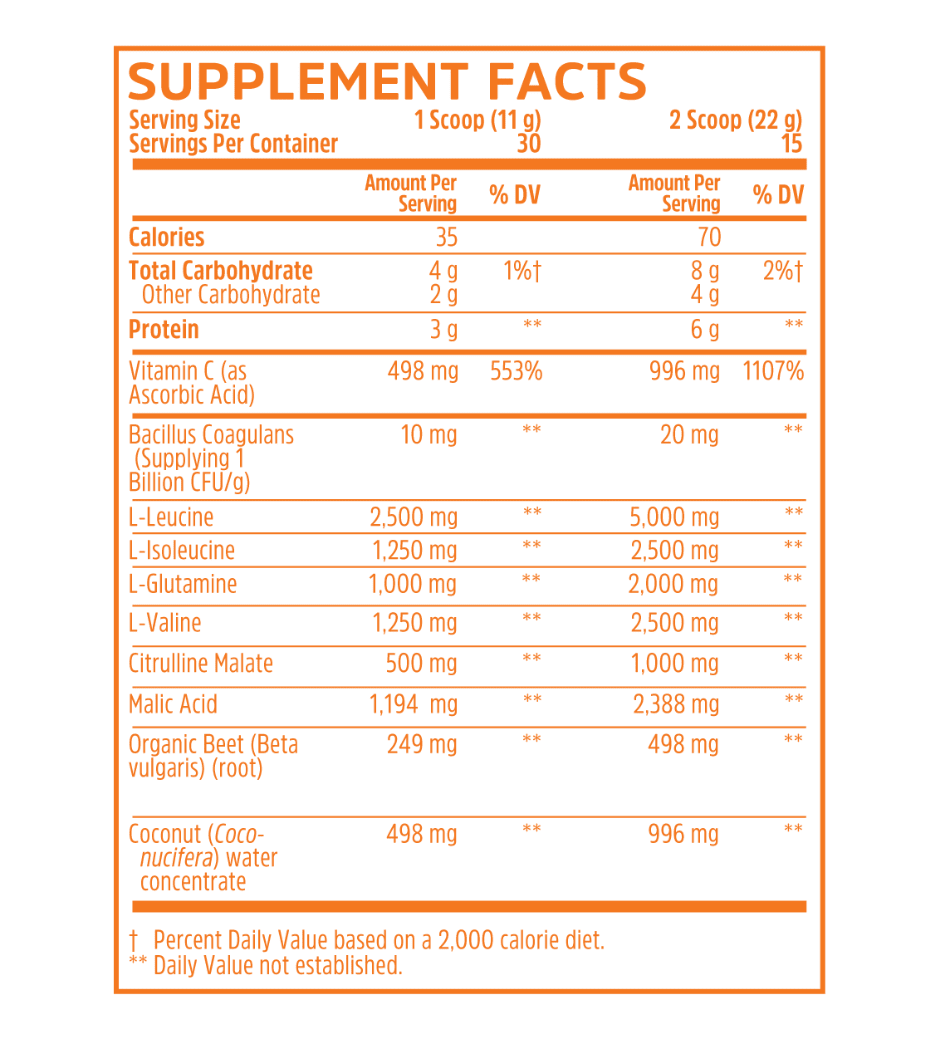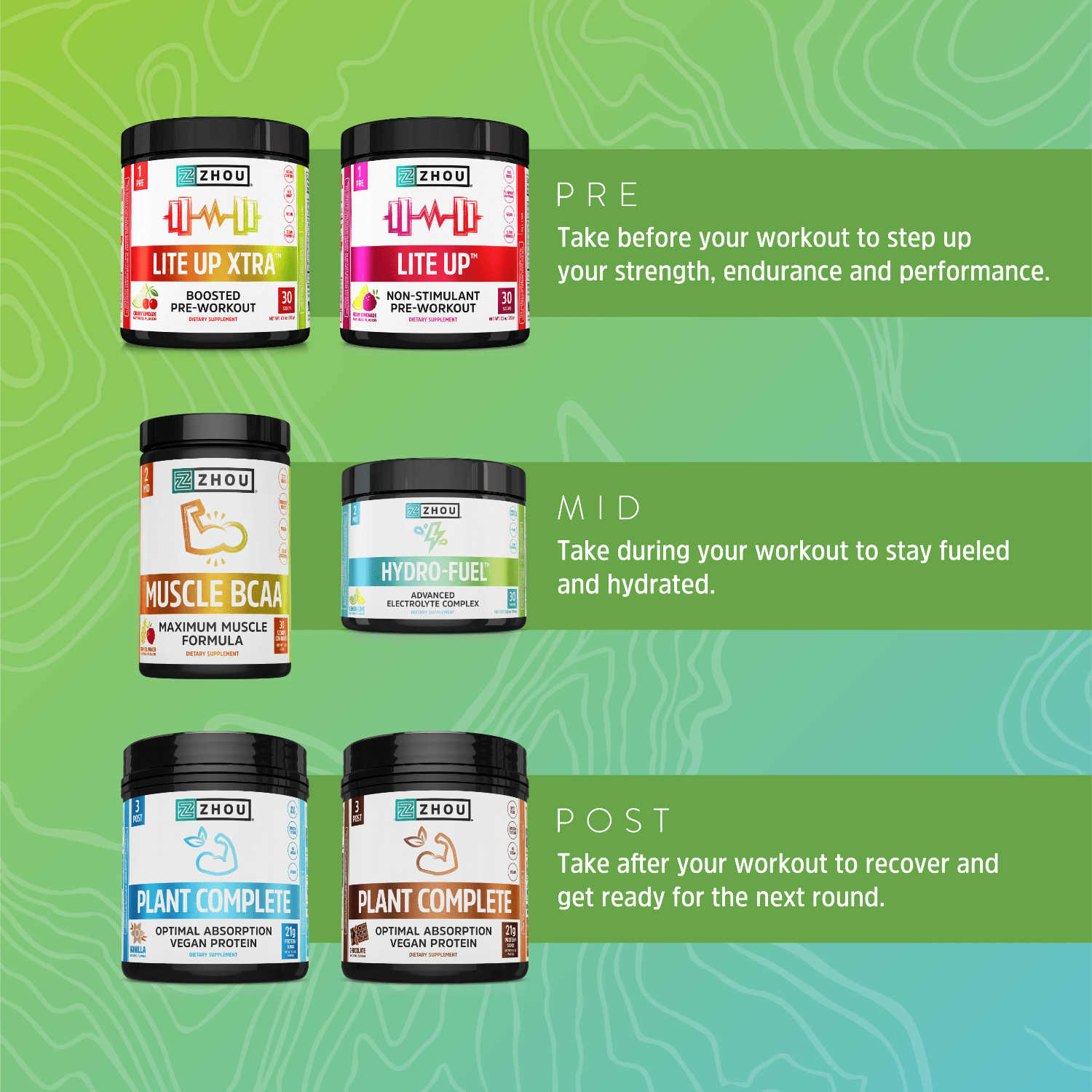 Muscle BCAA
servings per bottle: 30


Product Description
This one's for the gym rats, the title chasers and the sweat connoisseurs. Muscle BCAA is a vegan 2:1:1 ratio BCAA formula designed to keep you fueled while supporting healthy muscle recovery. Amino acids are often sourced from poultry and duck feathers, but Muscle BCAA only uses high quality amino acids sourced from plants. We've also added 1 billion CFU/g of Bacillus coagulans for a probiotic boost, vitamin C and tart cherry for antioxidant support, and coconut water powder to hydrate and replenish. Just drink, recover and repeat.


Featured Ingredients
L-Leucine
L-Isoleucine
L-Valine
L-Glutamine
Vitamin C
(as Ascorbic Acid)
Bacillus Coagulans
(Supplying 1 Billion CFU/g)
Citrulline Malate
Organic Beet
(root)
Coconut Water Concentrate
Natural Pineapple Raspberry Flavor
* These statements have not been evaluated by the FDA. These products are not intended to diagnose, treat, cure or prevent any disease.
}
Pairs well with