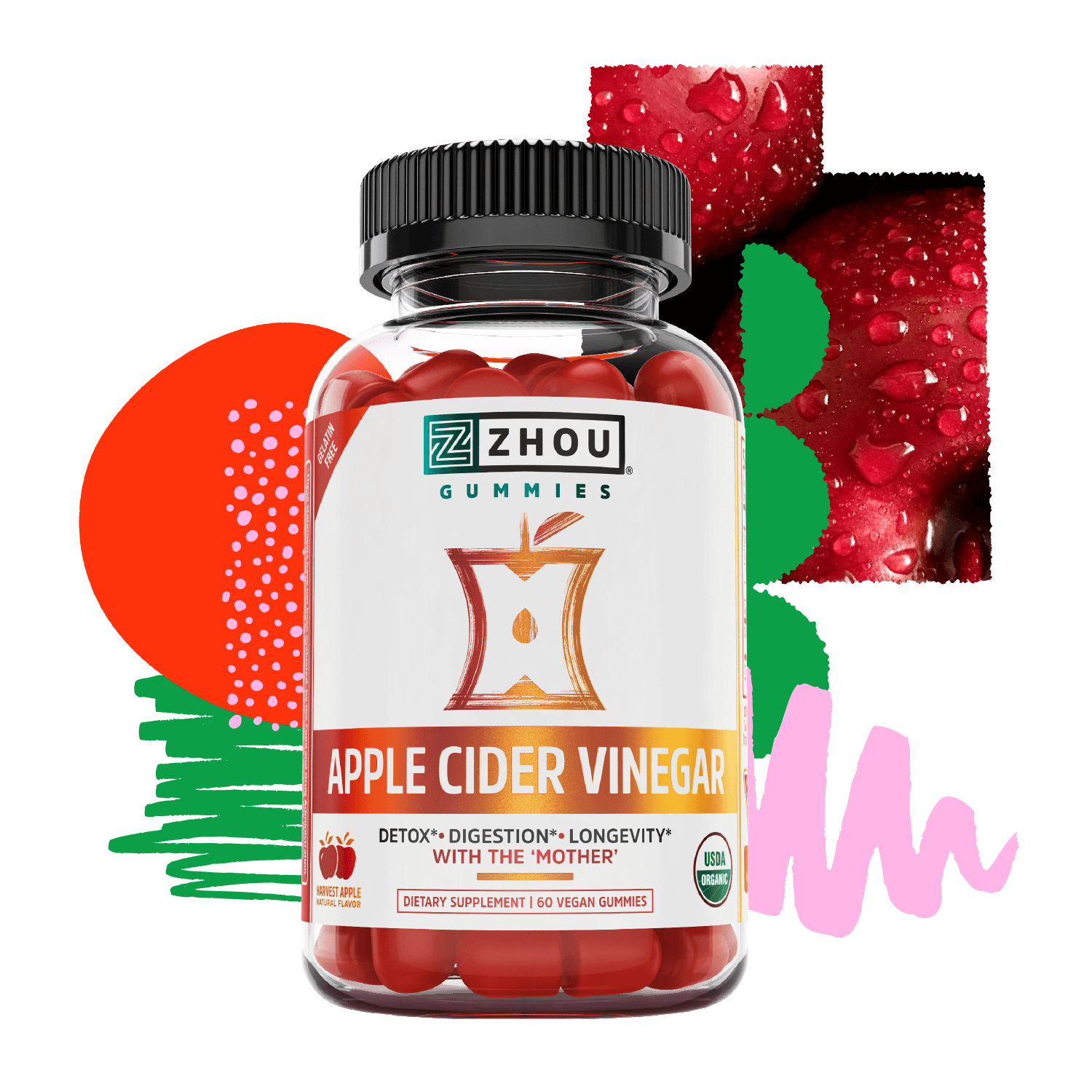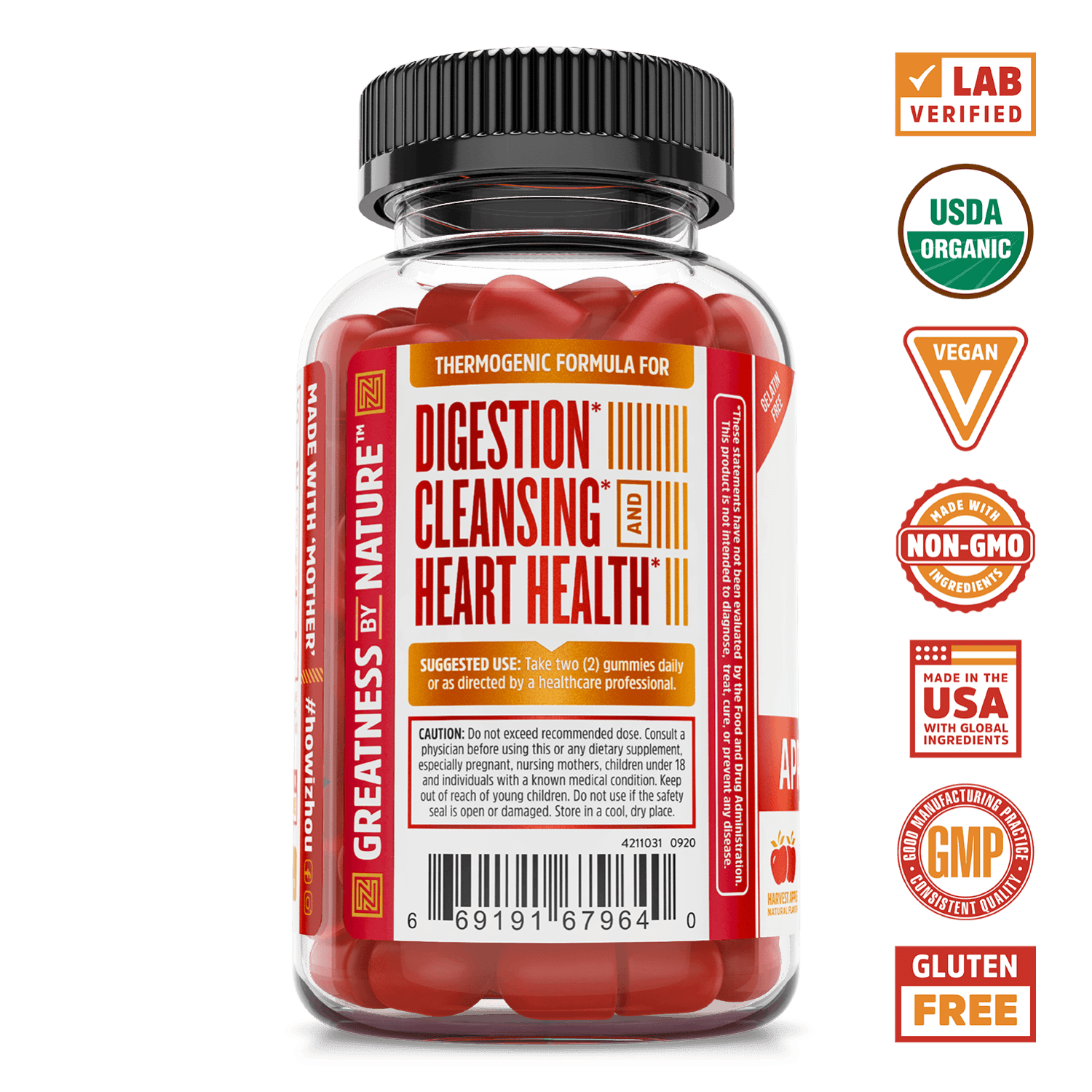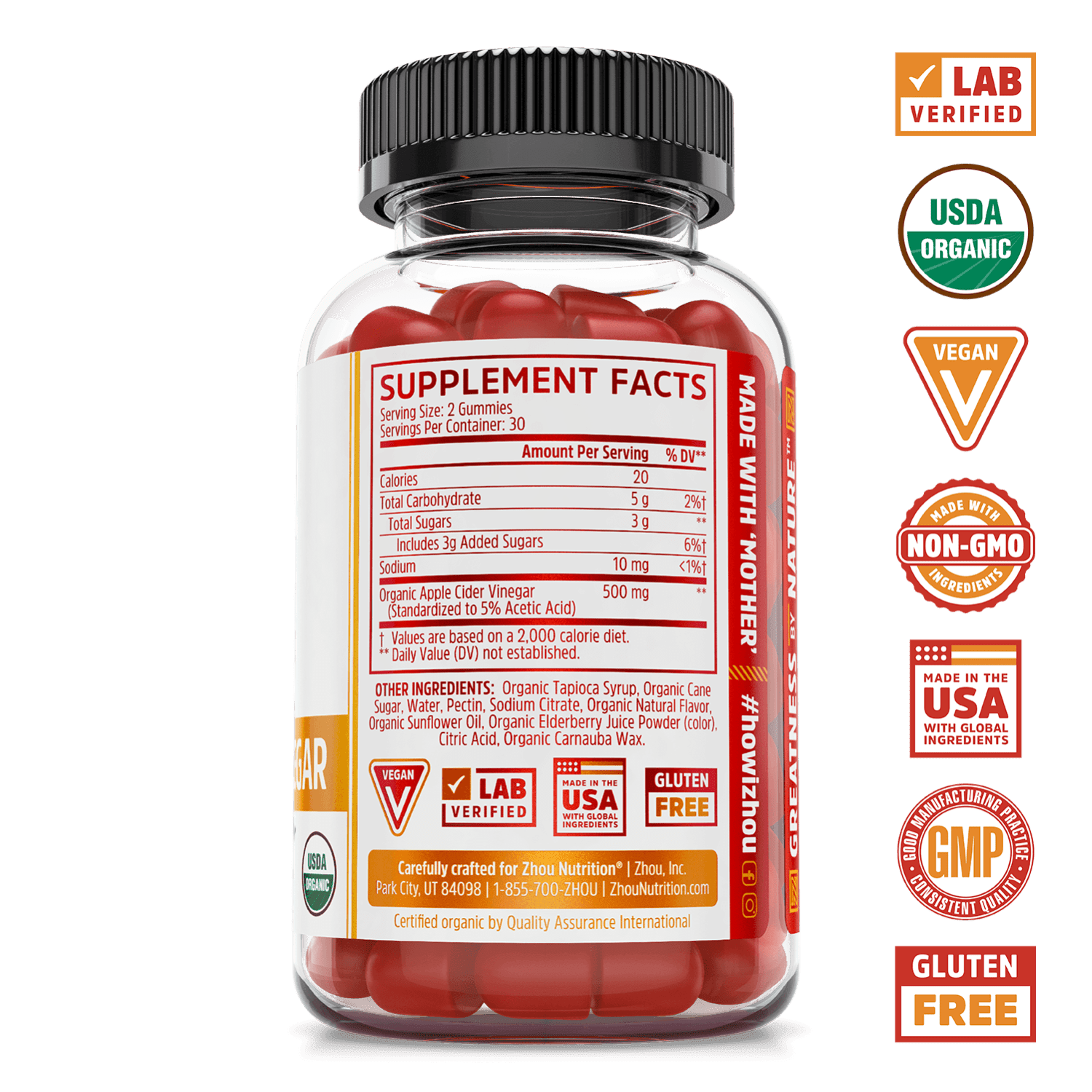 Apple Cider Vinegar Gummies
servings per bottle: 30


Product Description
Take two (2) gummies daily or as directed by a healthcare professional.
Yeah, we know the taste of Apple Cider Vinegar can be a little…potent, and that flavor might not be for everyone, but the benefits are just TOO GOOD to miss out on. That's because ACV contains naturally occurring probiotics and enzymes that may help to support your gut and heart health. Our delicious Apple Cider Vinegar Gummy is formulated with 'the mother' and is designed to help support a healthy metabolism and your body's natural detoxifying process. With our tasty harvest apple flavored Apple Cider Vinegar Gummies, you can get all the benefits that ACV packs without that potent flavor.


Featured Ingredients
Organic apple cider vinegar
Organic elderberry juice
Organic sunflower oil
Organic tapioca syrup
Raw cane sugar
* These statements have not been evaluated by the FDA. These products are not intended to diagnose, treat, cure or prevent any disease.
}
Pairs well with