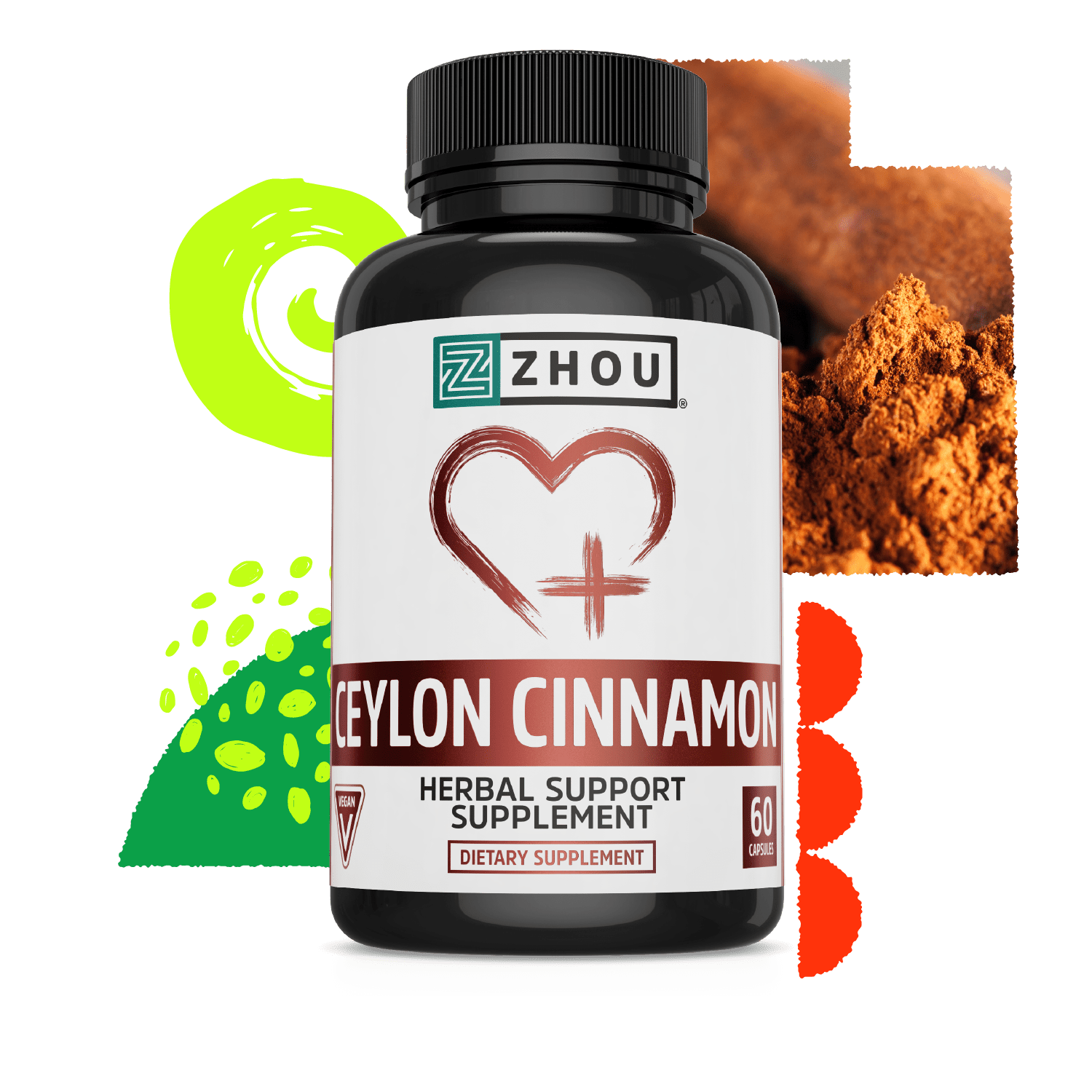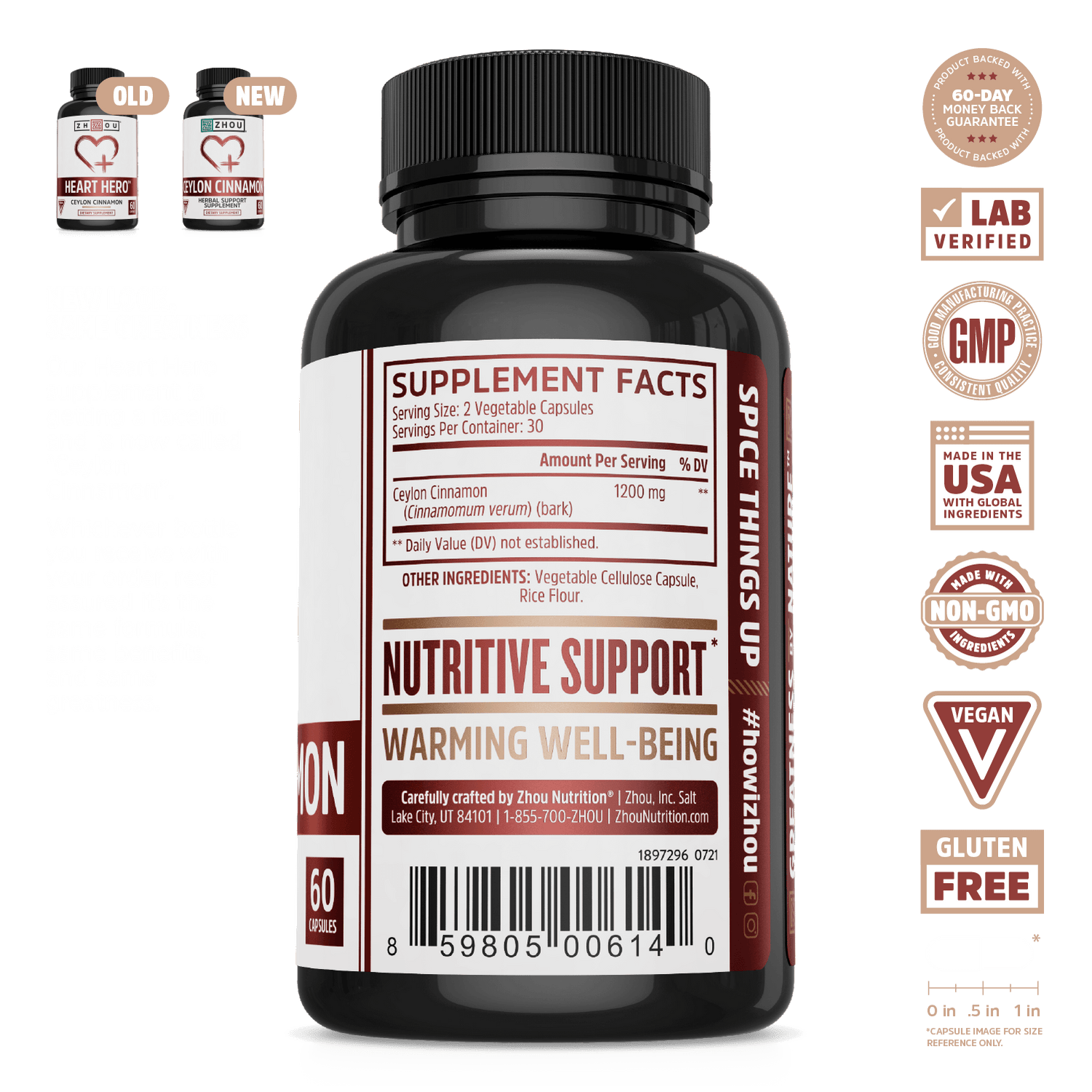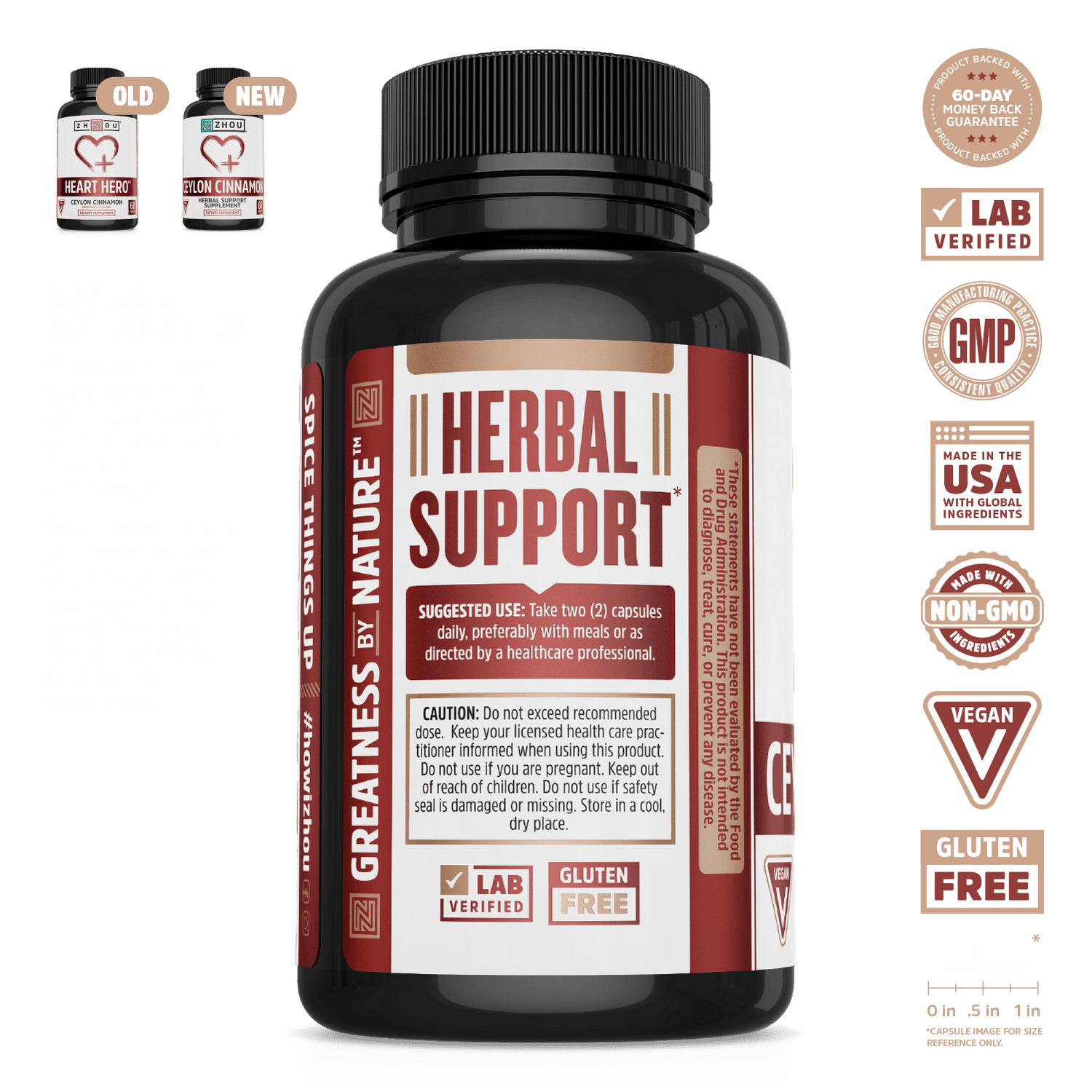 Ceylon Cinnamon
servings per bottle: 30


Product Description
Take two (2) capsules daily, preferably with meals or as directed by a healthcare professional.
It's time to spice up your life – and we mean that quite literally. Cinnamon is a super spice packed with potential health benefits, and if you don't give it a shot you're missin' out. Ceylon Cinnamon may be helpful in supporting healthy blood glucose levels, heart health, and healthy joints. We've been lucky enough to harness the powers of Cinnamomum verum, or the 'true cinnamon tree' native to the Island of Sri Lanka in this easy to use capsule to give your day a little extra zip.



Featured Ingredients
Ceylon cinnamon
* These statements have not been evaluated by the FDA. These products are not intended to diagnose, treat, cure or prevent any disease.
}
Pairs well with