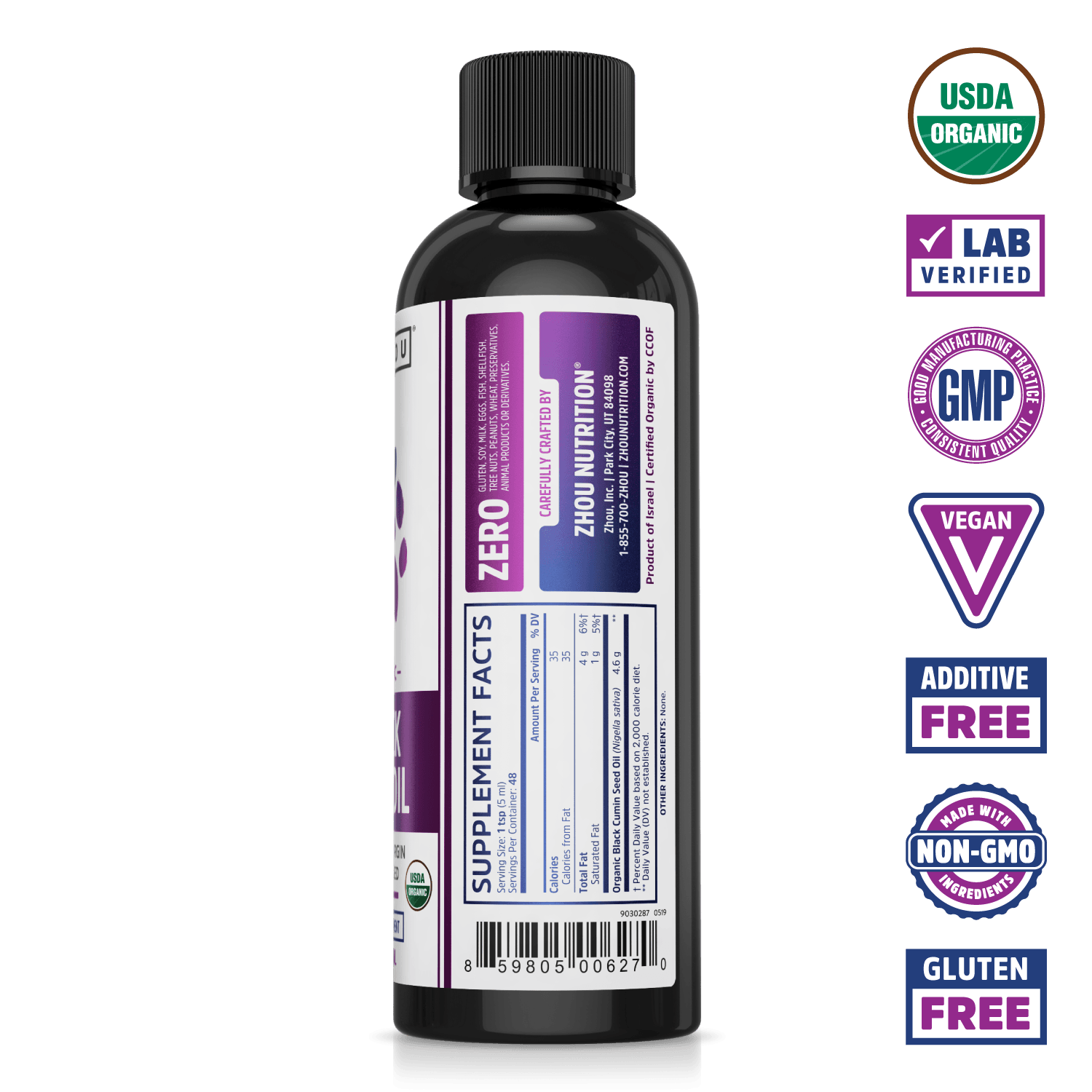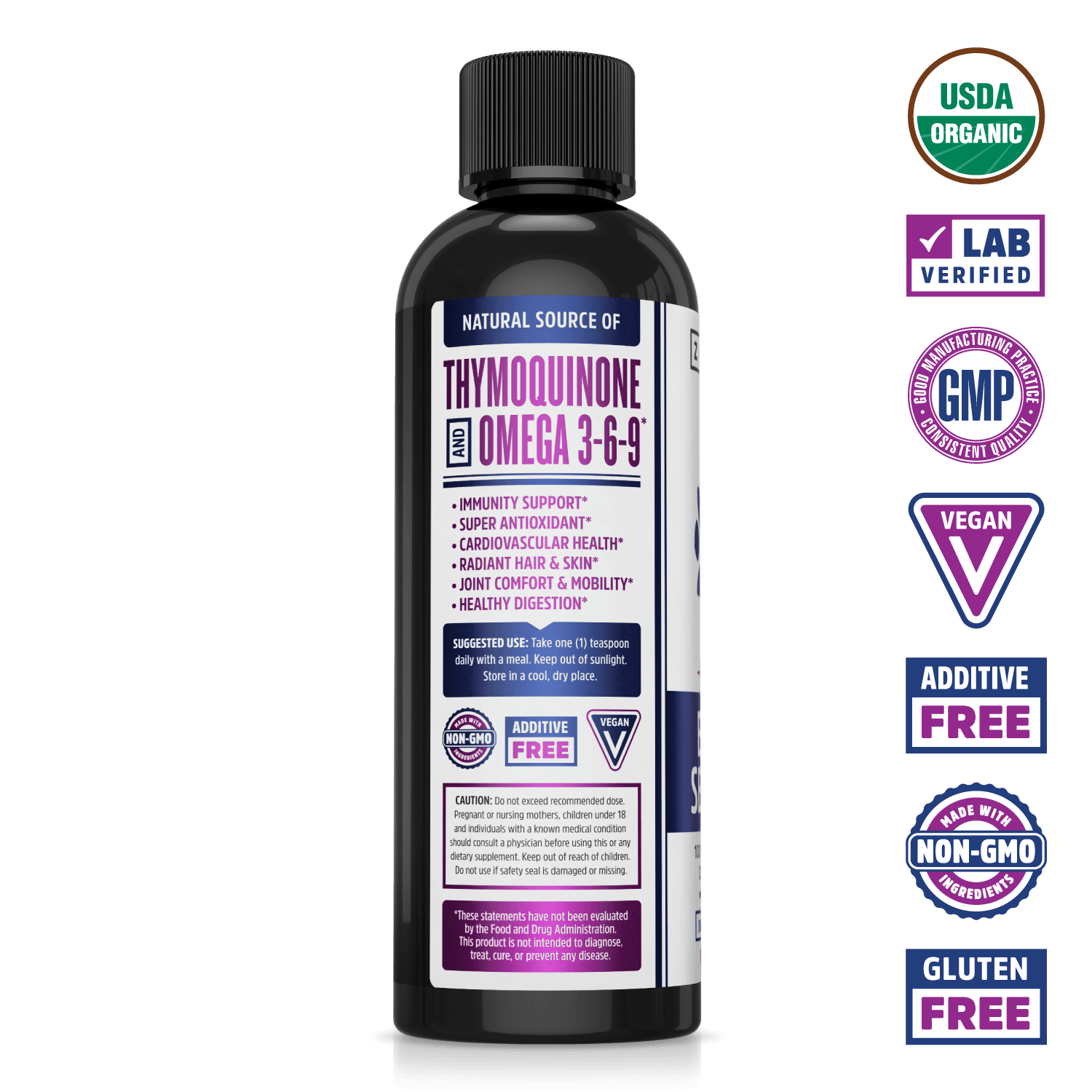 Black Seed Oil Liquid
servings per bottle: 48


Product Description
Take one (1) teaspoon daily with a meal. Keep out of sunlight. Store in a cool, dry place.
Black seed oil, also known as black cumin seed or nigella sativa, has been used for centuries, and today its benefits are finally becoming widely recognized in the western hemisphere. Sourced directly from Israel and Certified Organic by the USDA, this nutrient-dense oil offers benefits including support for the immune system, joint comfort and mobility, healthy heart function, more radiant skin, more luscious locks and digestive comfort. There's no denying Black Seed Oil has a very distinct taste. Some acquire it, but if it's not your thing simply mix it with equal parts lemon juice and honey.


Featured Ingredients
Organic black cumin seed oil
Omega 3-6-9
fatty acid
* These statements have not been evaluated by the FDA. These products are not intended to diagnose, treat, cure or prevent any disease.
}
Pairs well with