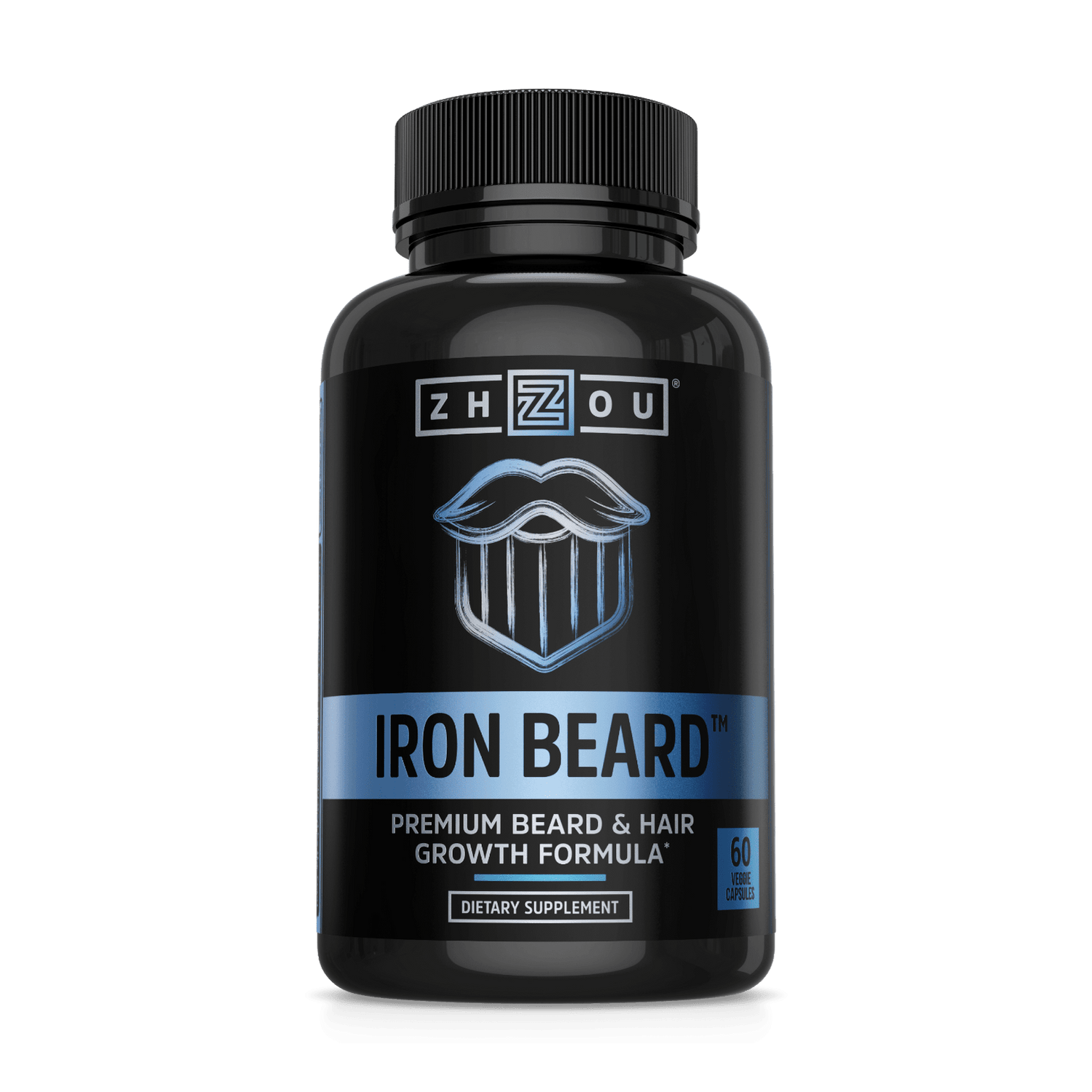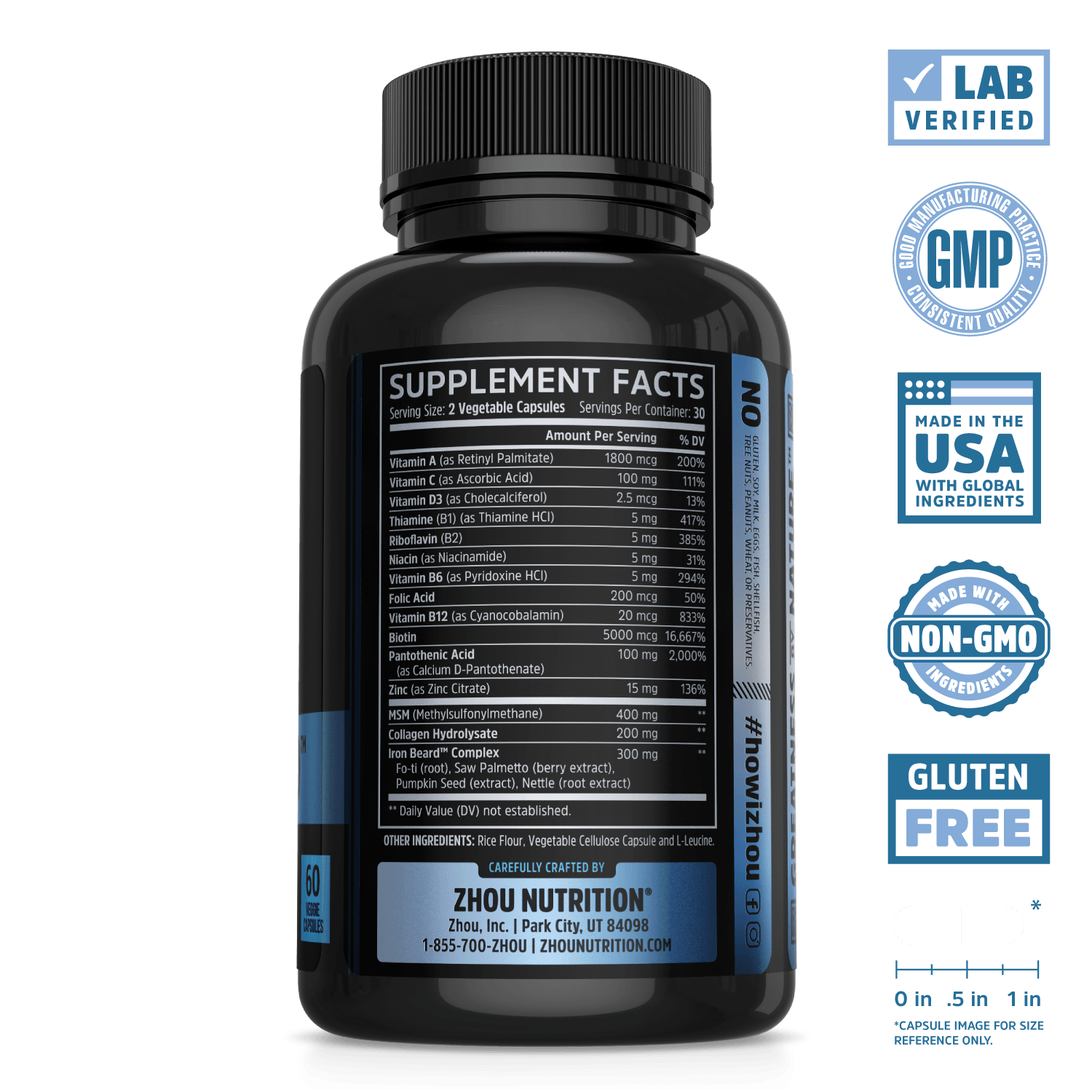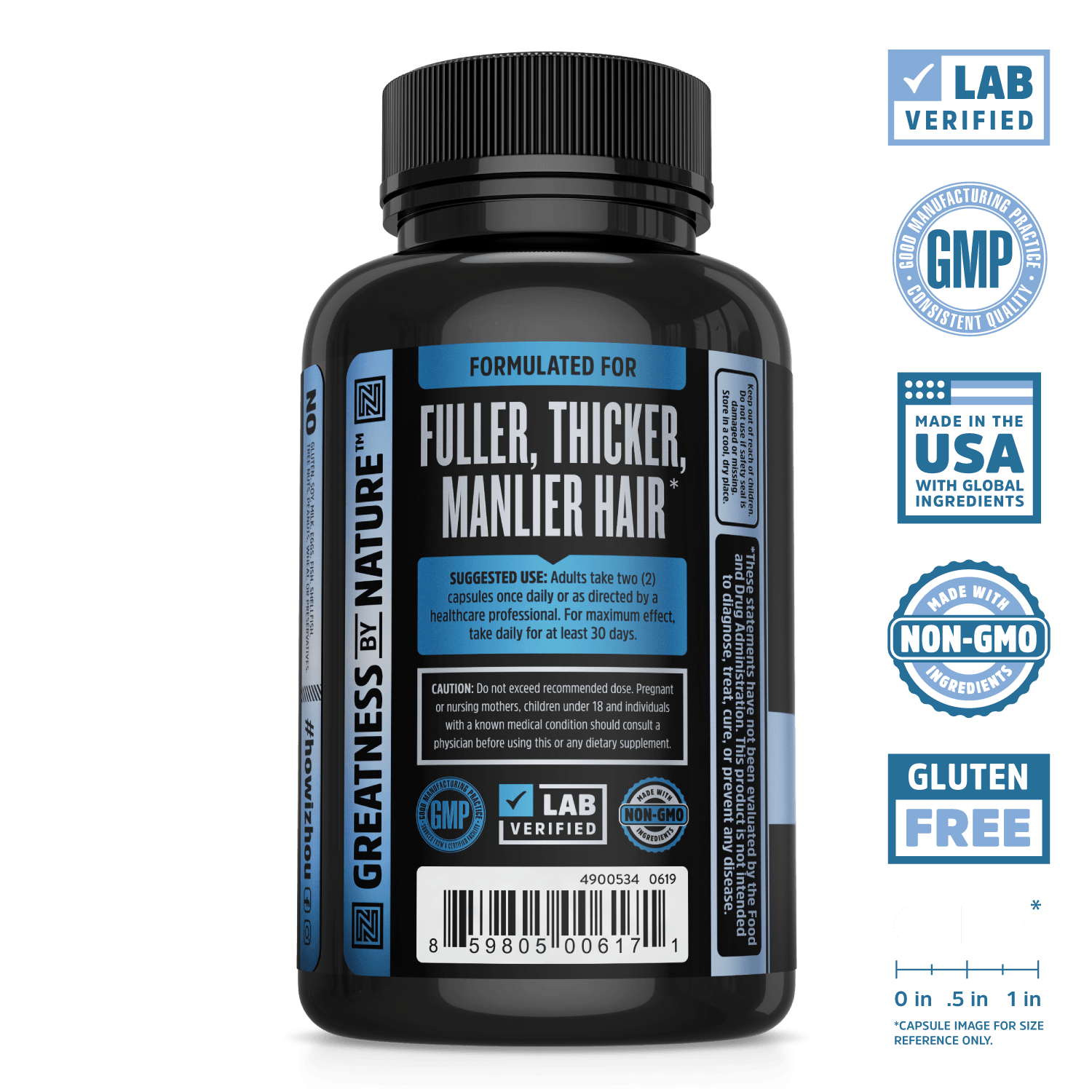 Product Description
Let your inner bearded beefcake shine with Iron Beard™.  This hair health complex is formulated specifically for men to help support healthy hair for a thicker feeling beard that you can be proud of. Iron Beard™ may help healthy hair growth nutrients with 18 essential proteins, vitamins, minerals, and herbs. Whether you're going for 'tame and distinguished' or 'burly and rugged', this advanced multivitamin is formulated to supply the nutrition you need to help craft the perfect beard.



Featured Ingredients
B vitamins
B1, B2, B3, B5, B6, B7 (biotin), B9 & B12
Collagen
hydrolysate
MSM
methylsulfonylmethane
Zinc
as zinc citrate
Vitamin A
as retinyl palmitate
Vitamin C
as ascorbic acid
Vitamin D3
as cholecalciferol
Fo-ti root & nettle root
extract
Saw palmetto
berry extract
Pumpkin seed
extract
* These statements have not been evaluated by the FDA. These products are not intended to diagnose, treat, cure or prevent any disease.
}
Pairs well with