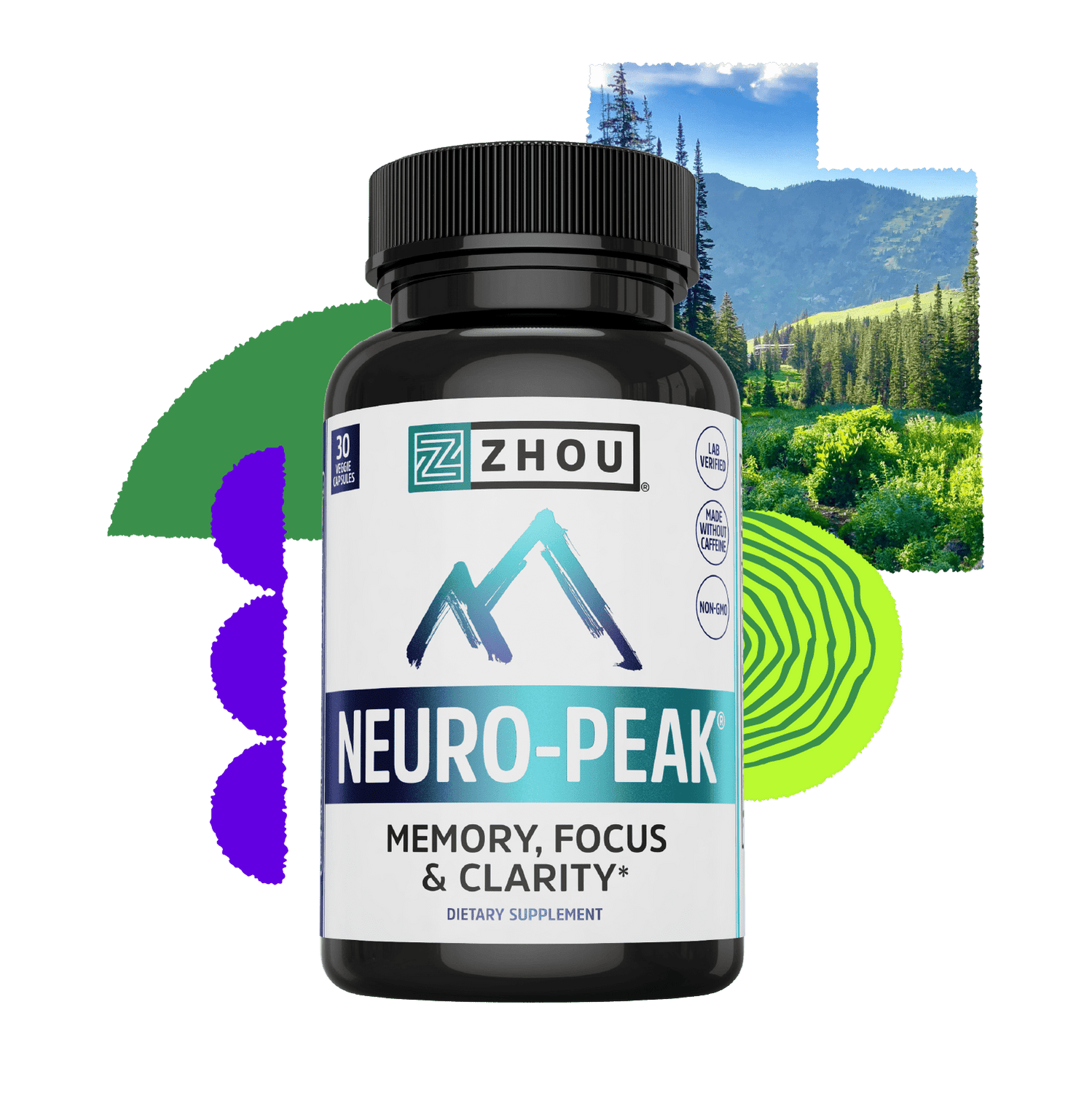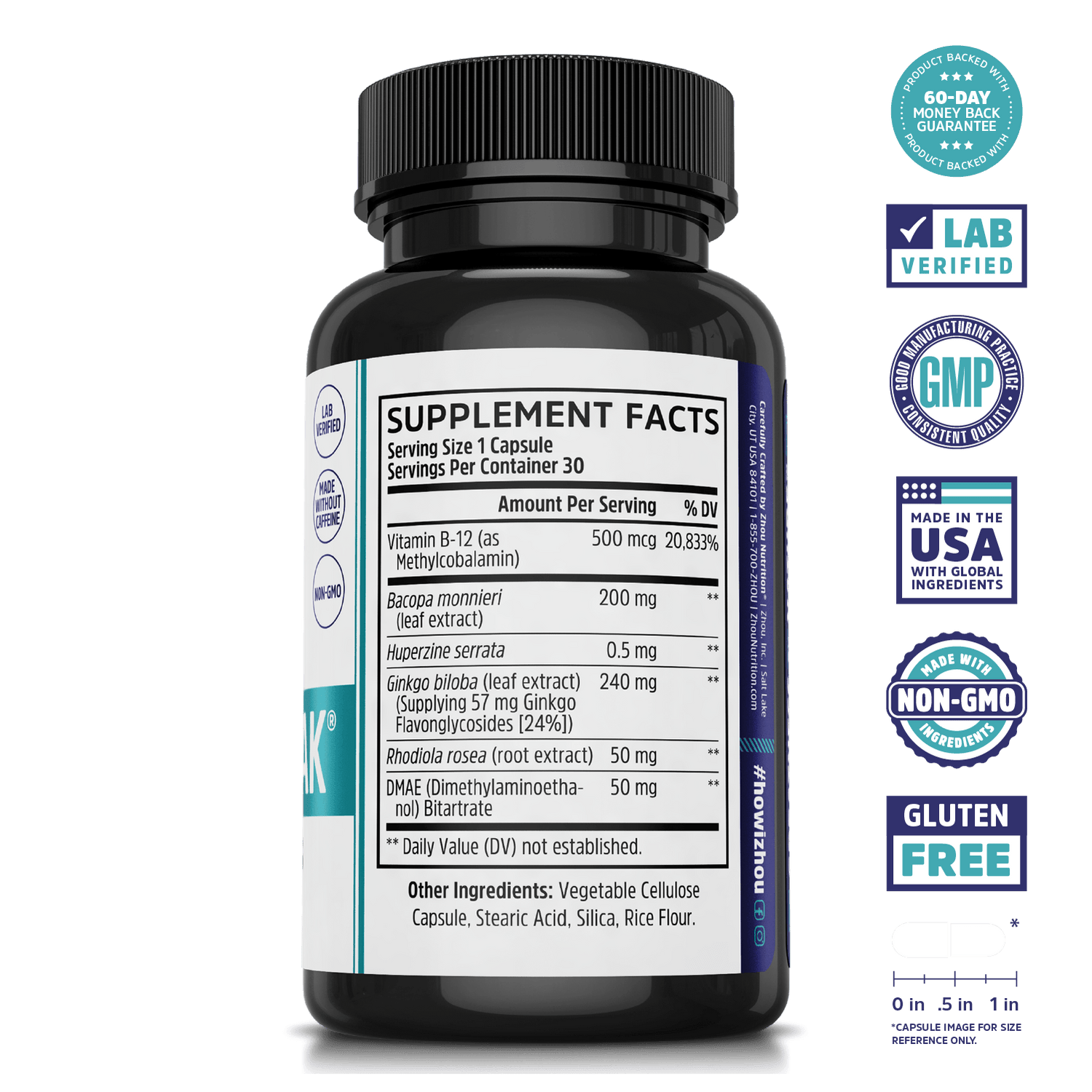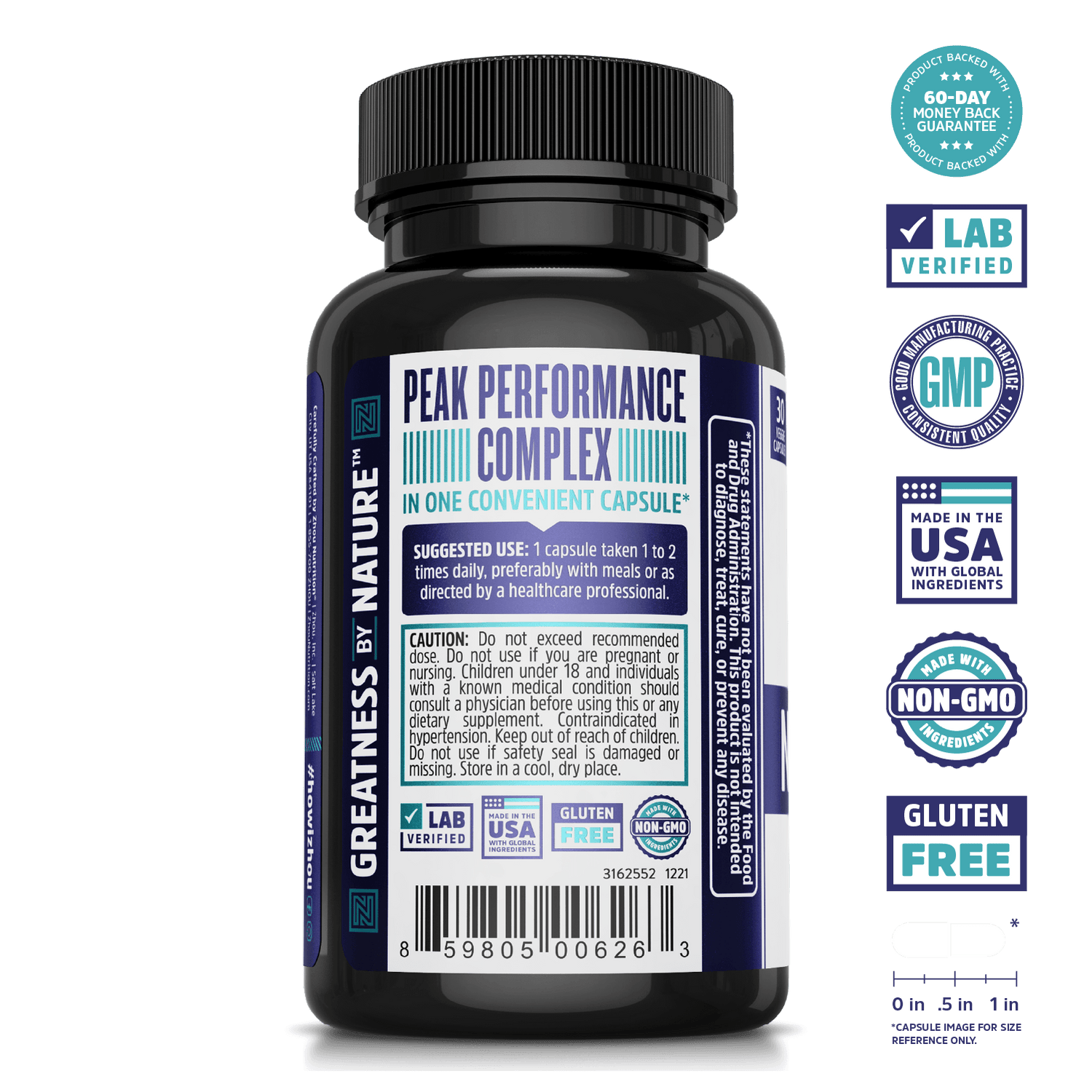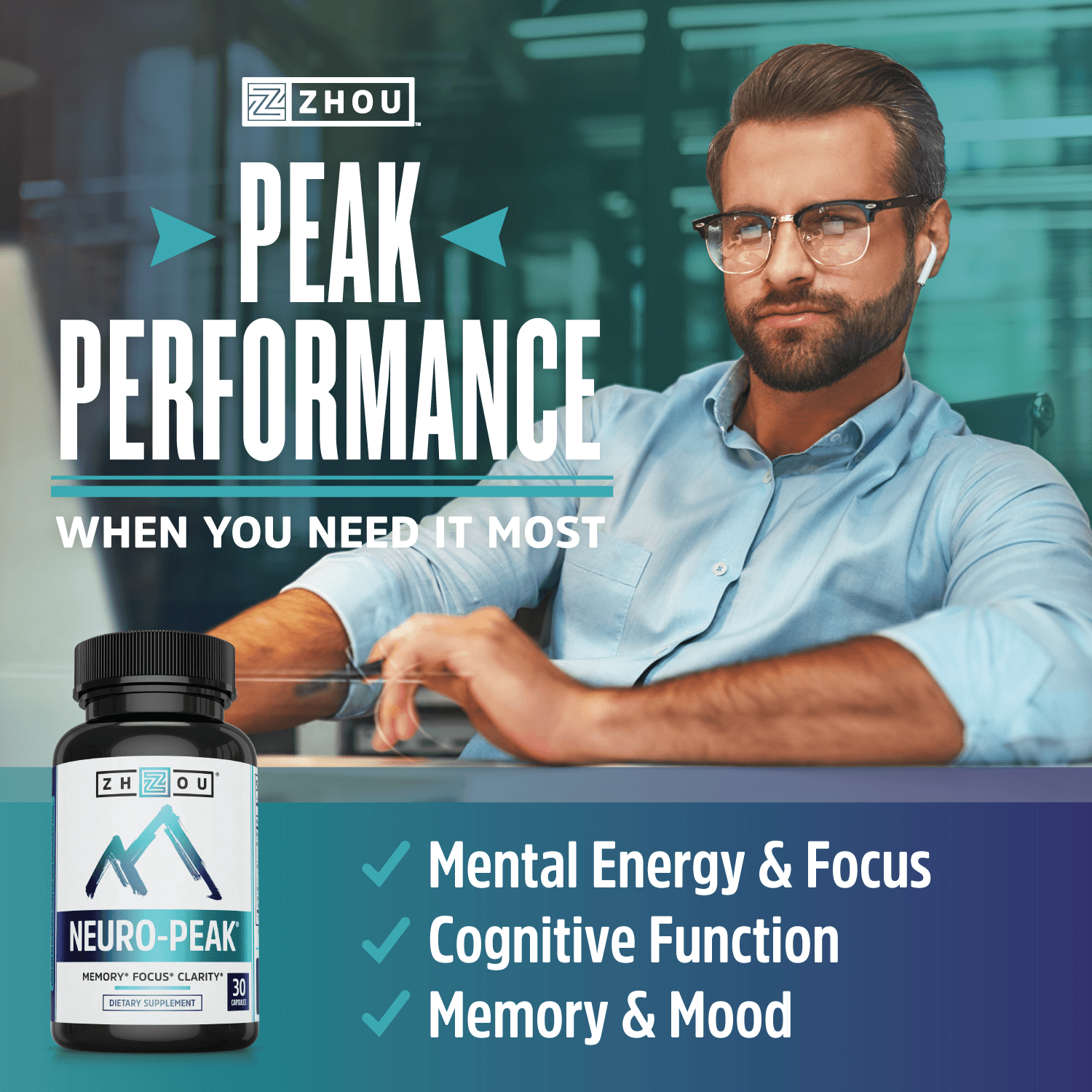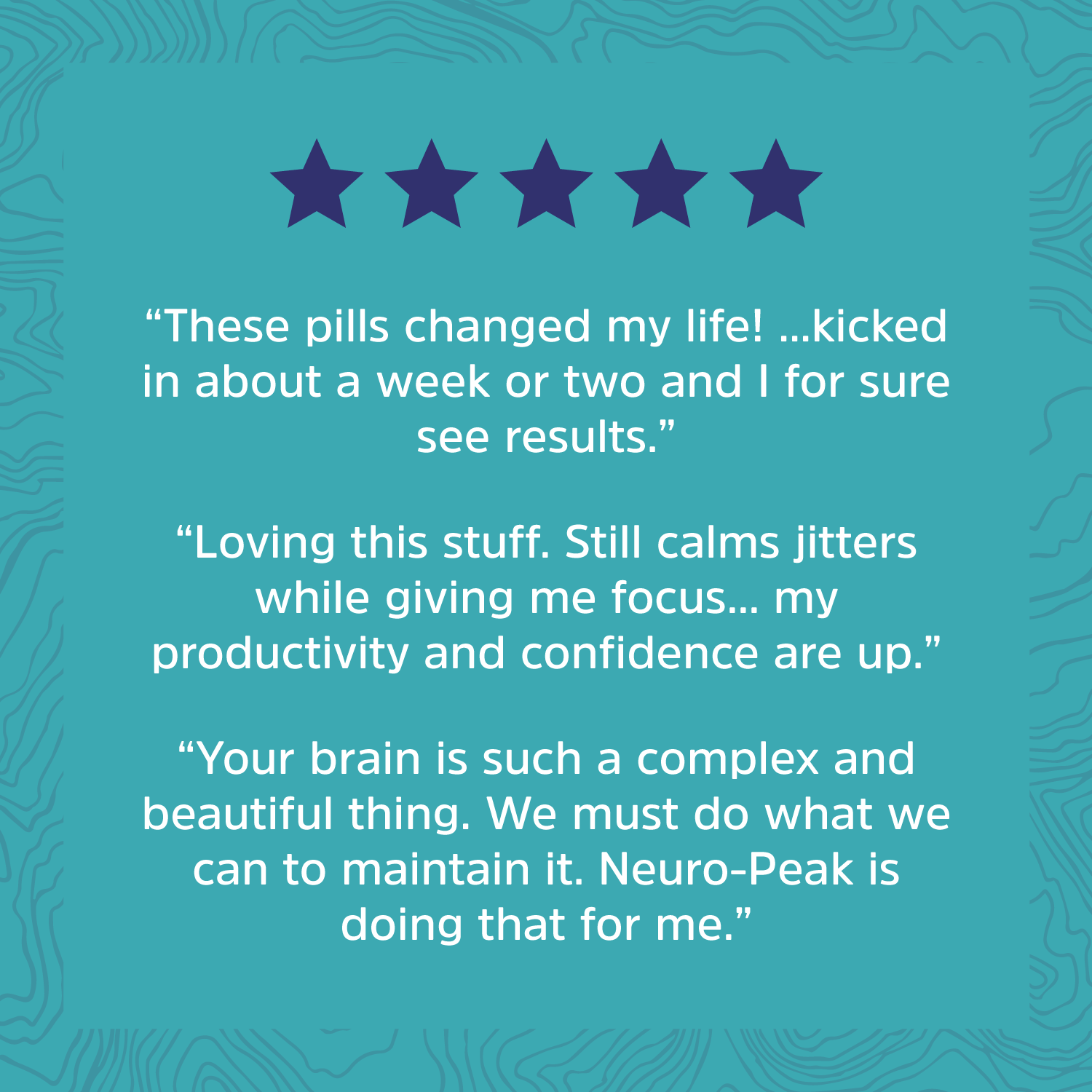 Neuro-Peak
servings per bottle: 30


Product Description
1 capsule taken 1 to 2 times daily preferably with meals or as directed by a healthcare professional.
Zhou's Neuro-Peak is your tool for memory, focus, clarity, and peak performance. Neuro-Peak is a nootropic, which means it's specially formulated to help support your memory and cognition. Perfect for business professionals, students, gamers, CEOs, and anyone who just wants to feel like they're at the top of their game. PLUS you'll love the side benefits of mood and stress support. 



Featured Ingredients
Vitamin B-12
Vitamin B12 is an essential vitamin required for the proper functioning of the brain and nerves.
Bacopa monnieri
Also called a water hyssop, Bacopa Monnieri is found in wet, tropical environments and may support brain function.
Ginkgo Biloba
Ginkgo biloba is a tree native to China that may support mental clarity.
Rhodiola Rosea Extract
An herb from the mountains of Europe and Asia, rhodiola may support mental endurance.
DMAE (dimethylaminoethanol) bitartrate
A naturally-occurring compound in the body, DMAE is found in fatty fish and may support mood and memory.
* These statements have not been evaluated by the FDA. These products are not intended to diagnose, treat, cure or prevent any disease.
}
Pairs well with