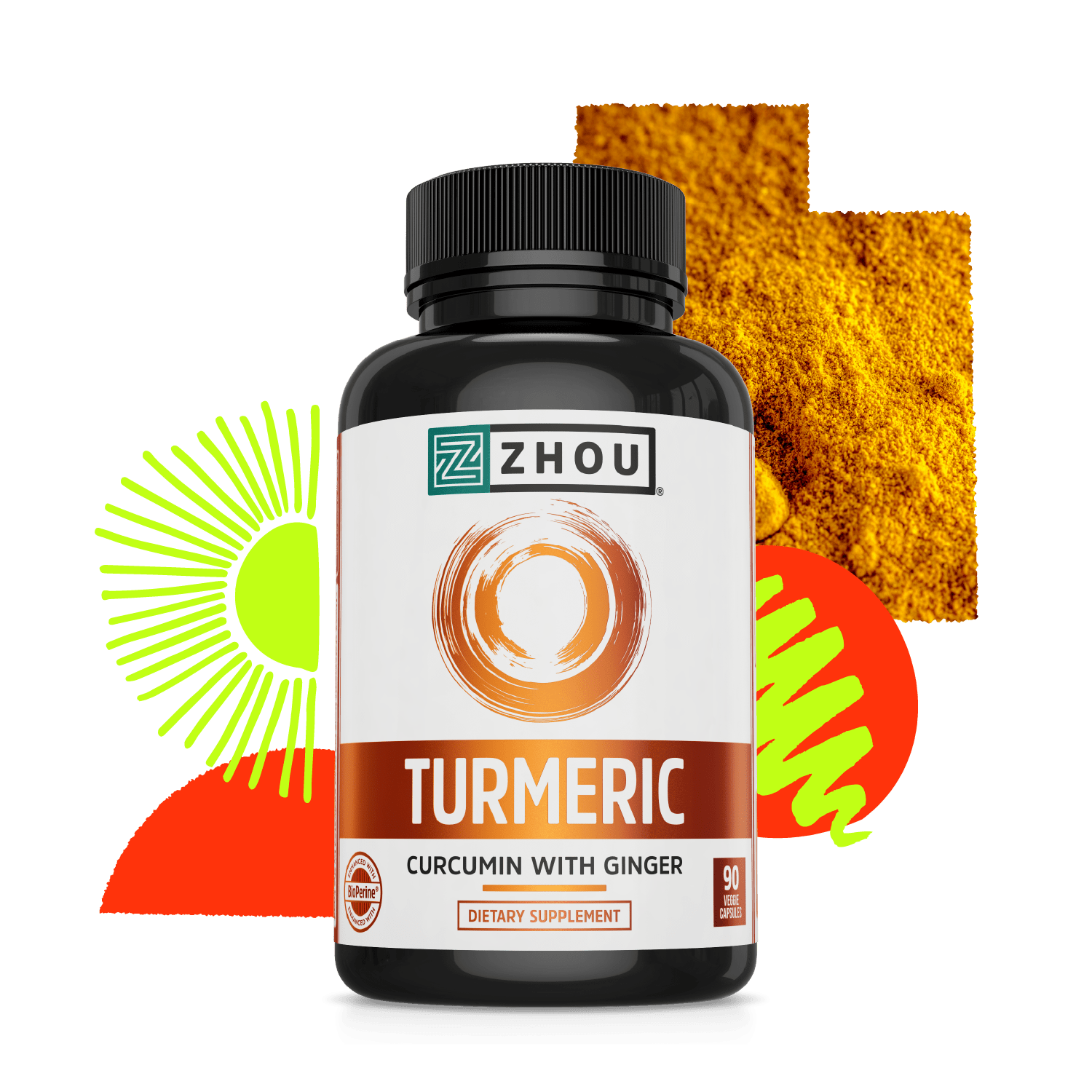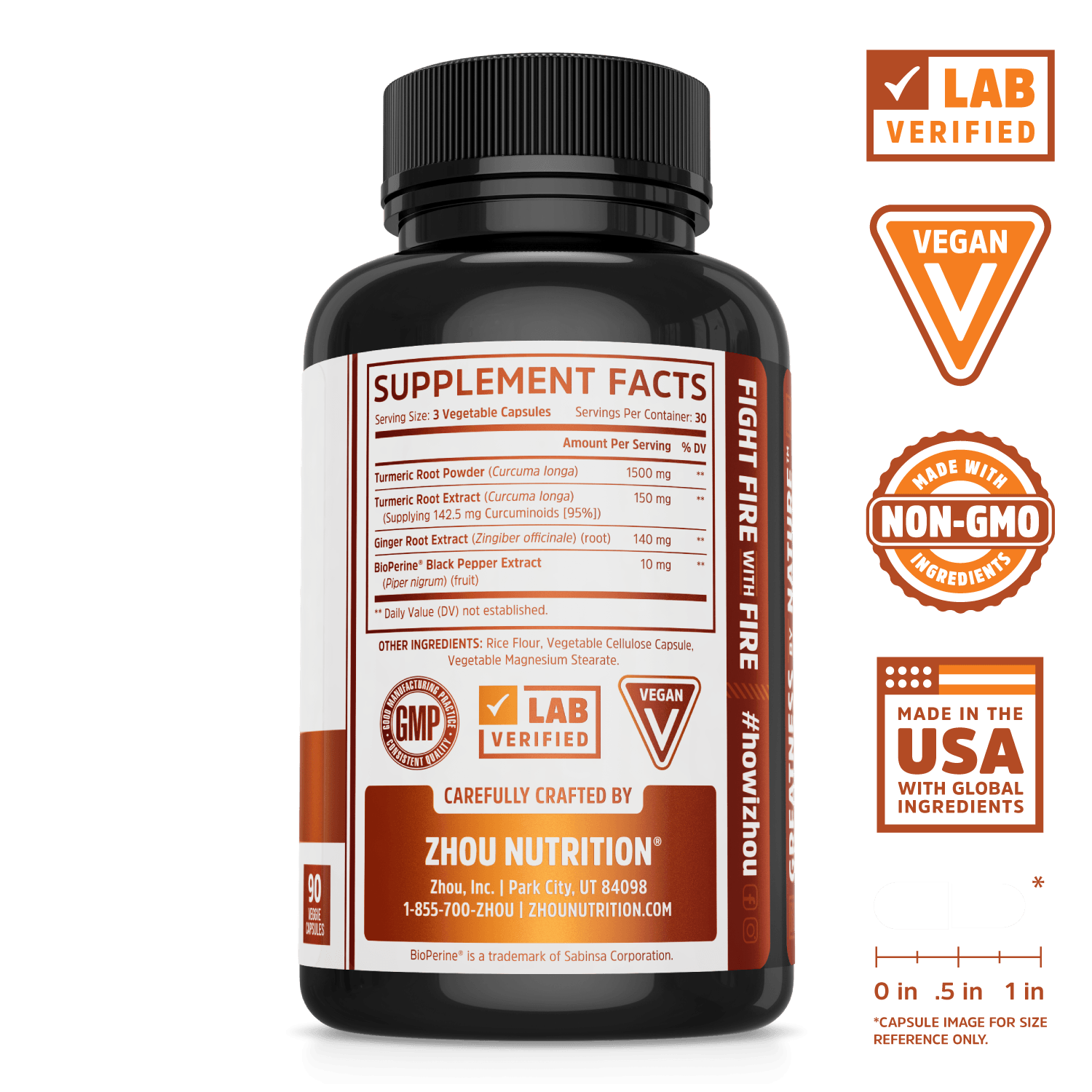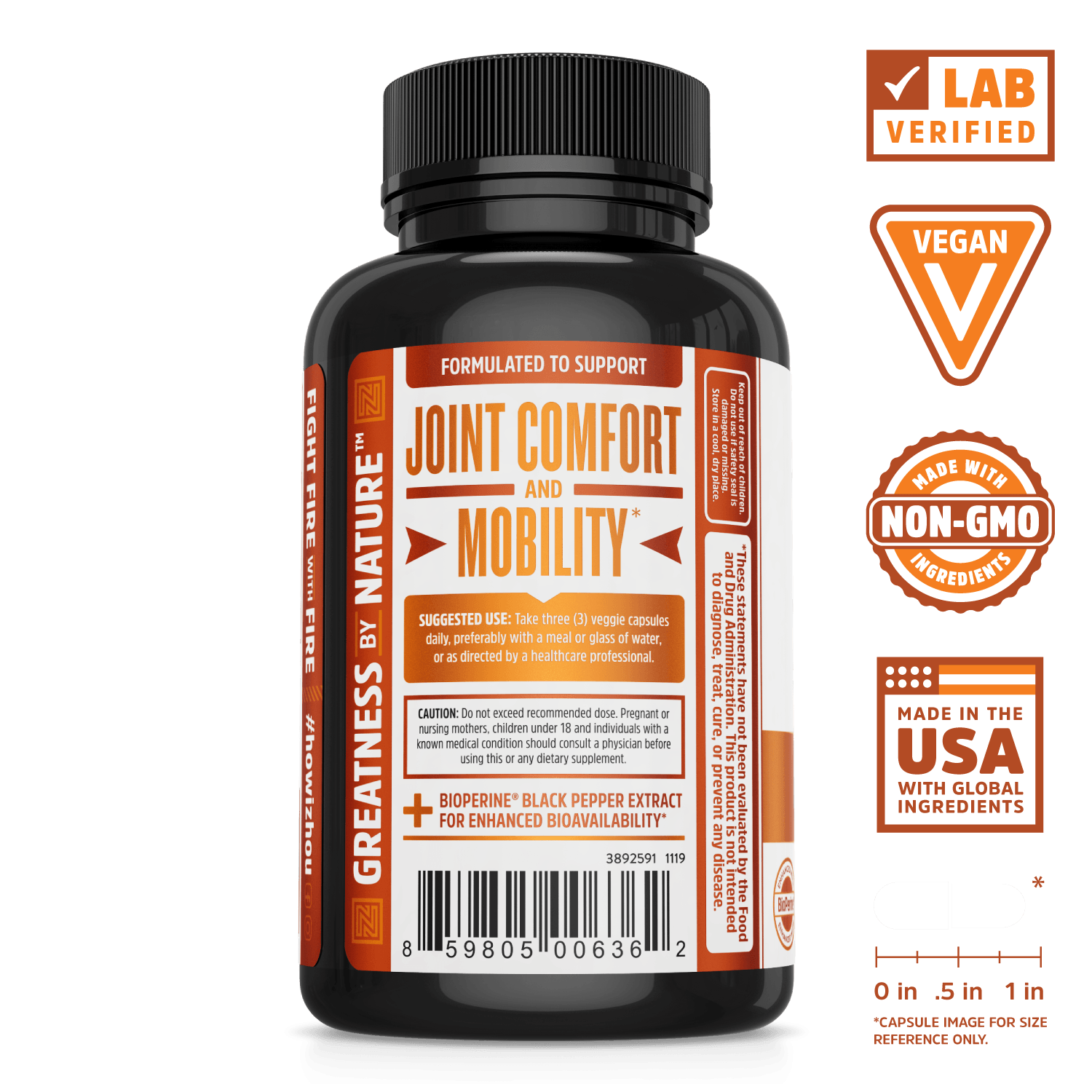 Turmeric
servings per bottle: 30


Product Description
Take three (3) vegetable capsules 1 to 2 times daily, preferably with a meal and water, or as directed by a healthcare professional.
One of the most celebrated spices in human history, turmeric is deeply rooted in ancient Ayurvedic tradition for its ability to support brain health, joint health, heart health, and overall cellular health. Our advanced complex of turmeric root powder, ginger root, and black pepper extract is designed to help your body soak up all the harmonious benefits.



Featured Ingredients
Turmeric Root Powder
Curcuma longa
Turmeric Root Extract
Curcuma longa
Ginger Root Extract
Zingiber Officinale
BioPerine® Black Pepper Extract
Piper Nigrum Fruit
* These statements have not been evaluated by the FDA. These products are not intended to diagnose, treat, cure or prevent any disease.
}
Pairs well with