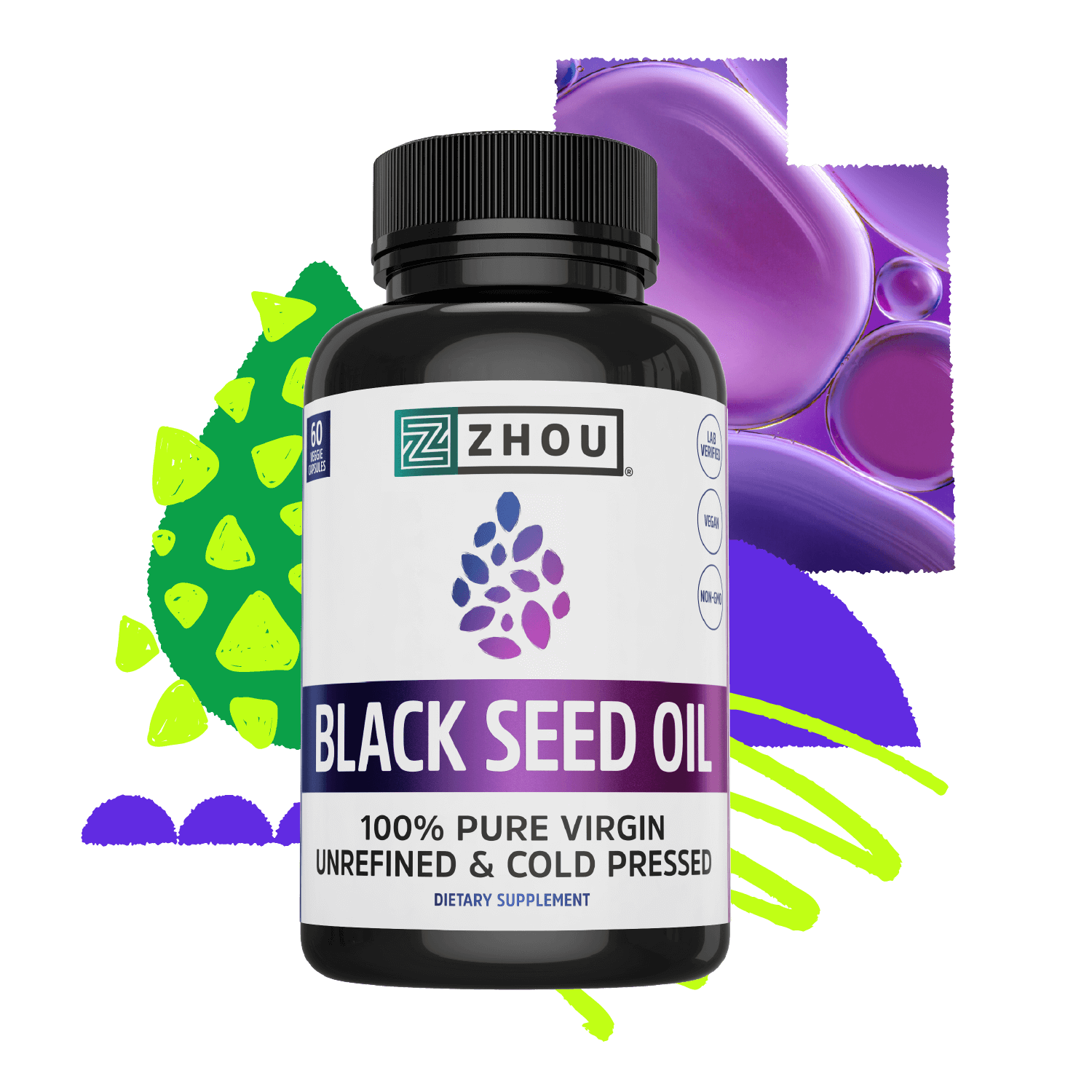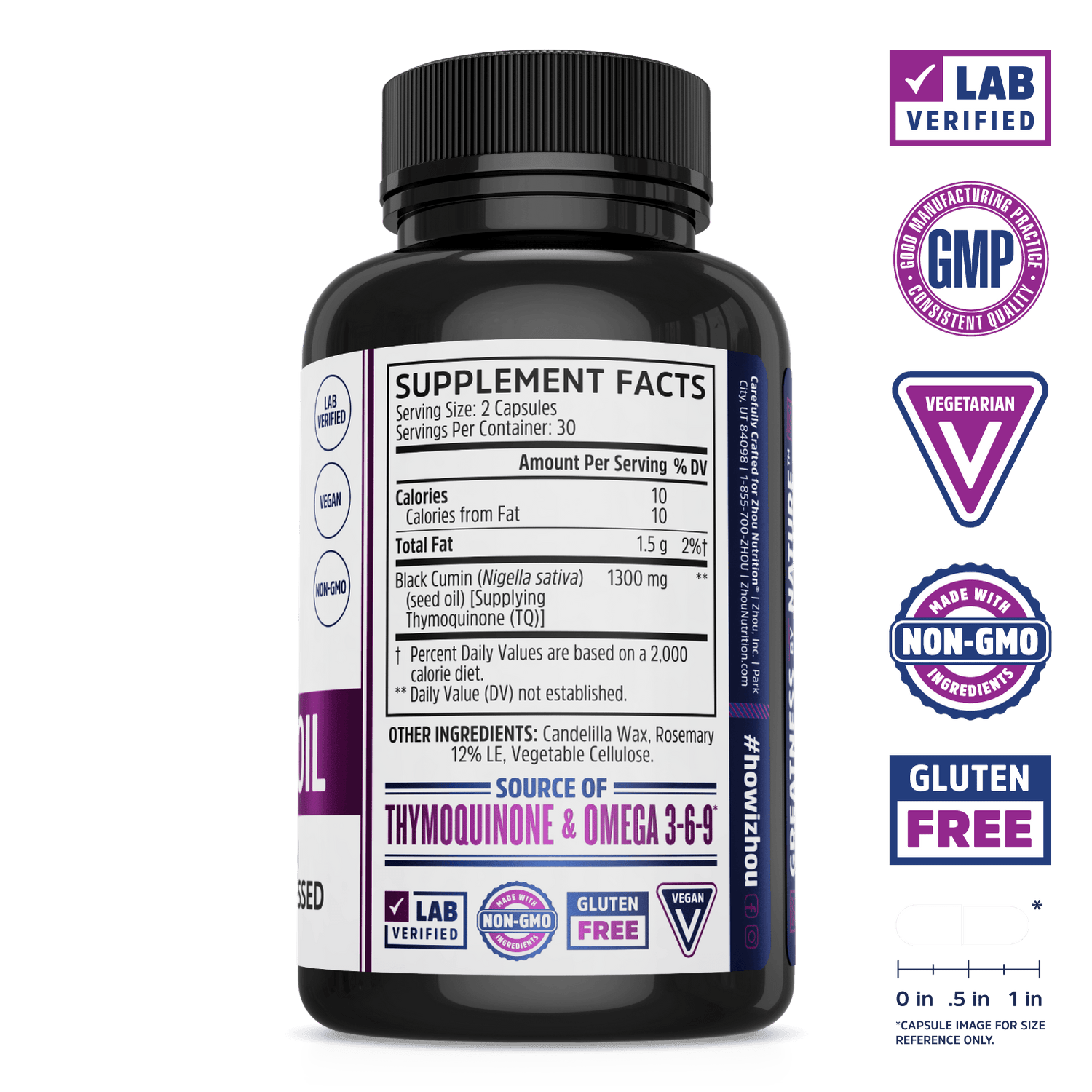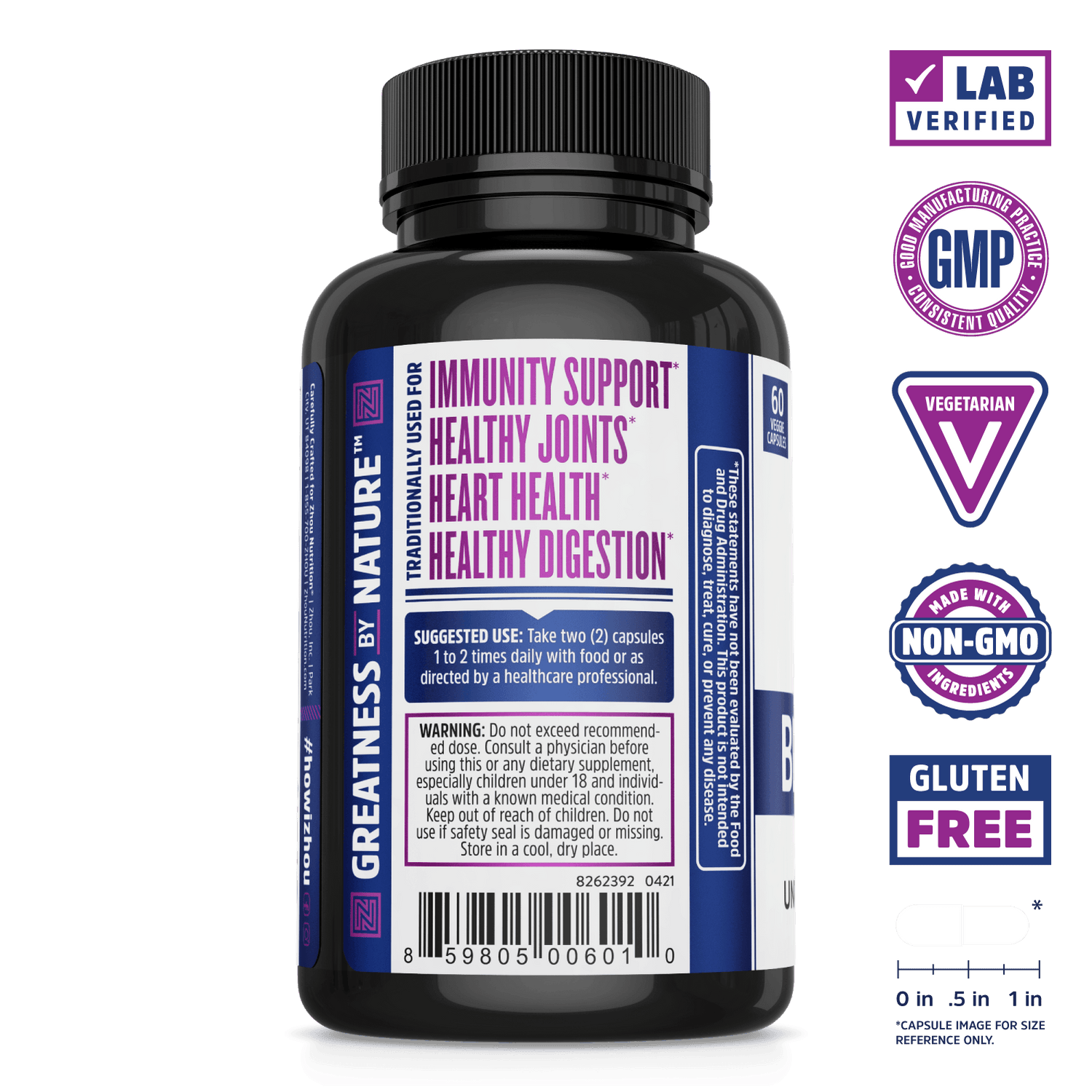 Black Seed Oil
servings per bottle: 30


Product Description
Take two (2) capsules 1 to 2 times daily with food or as directed by a healthcare professional.
Cold press isn't just for coffee, it's for your supplements too. And the pure, cold pressed oil we use in our Black Seed Oil Capsules is loaded with super antioxidants and other nutrients which may help maximize your health. Our Black Seed Oil Capsules are carefully crafted to support your immune system, joint mobility, digestion, and heart health. Can your barista do that? Our vegetarian, non-GMO capsules are your new go-to for healthy cell activity and digestion.


Featured Ingredients
Black cumin seed oil
Omega 3-6-9
fatty acid
Beeswax
Rosemary
leaf extract
* These statements have not been evaluated by the FDA. These products are not intended to diagnose, treat, cure or prevent any disease.
}
Pairs well with