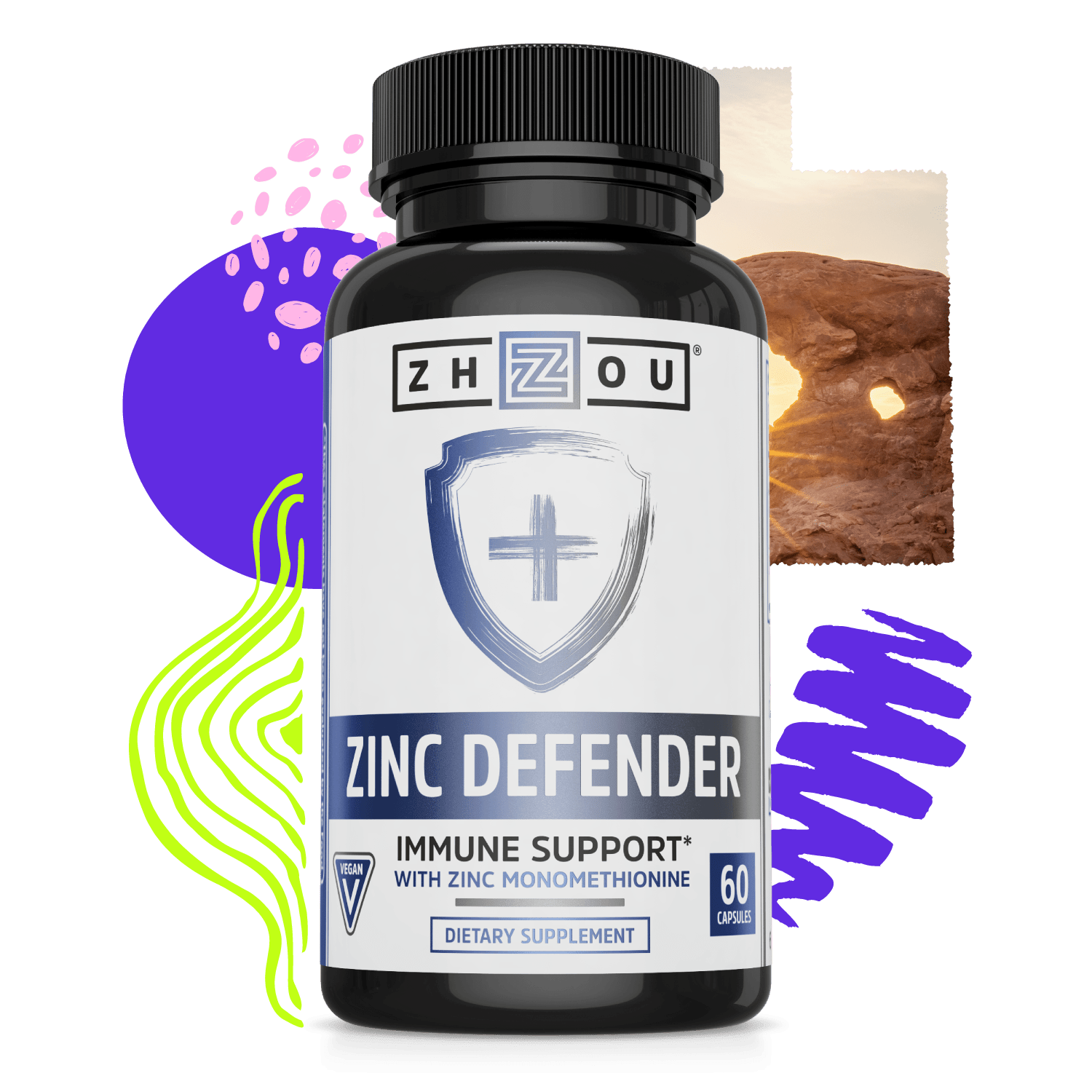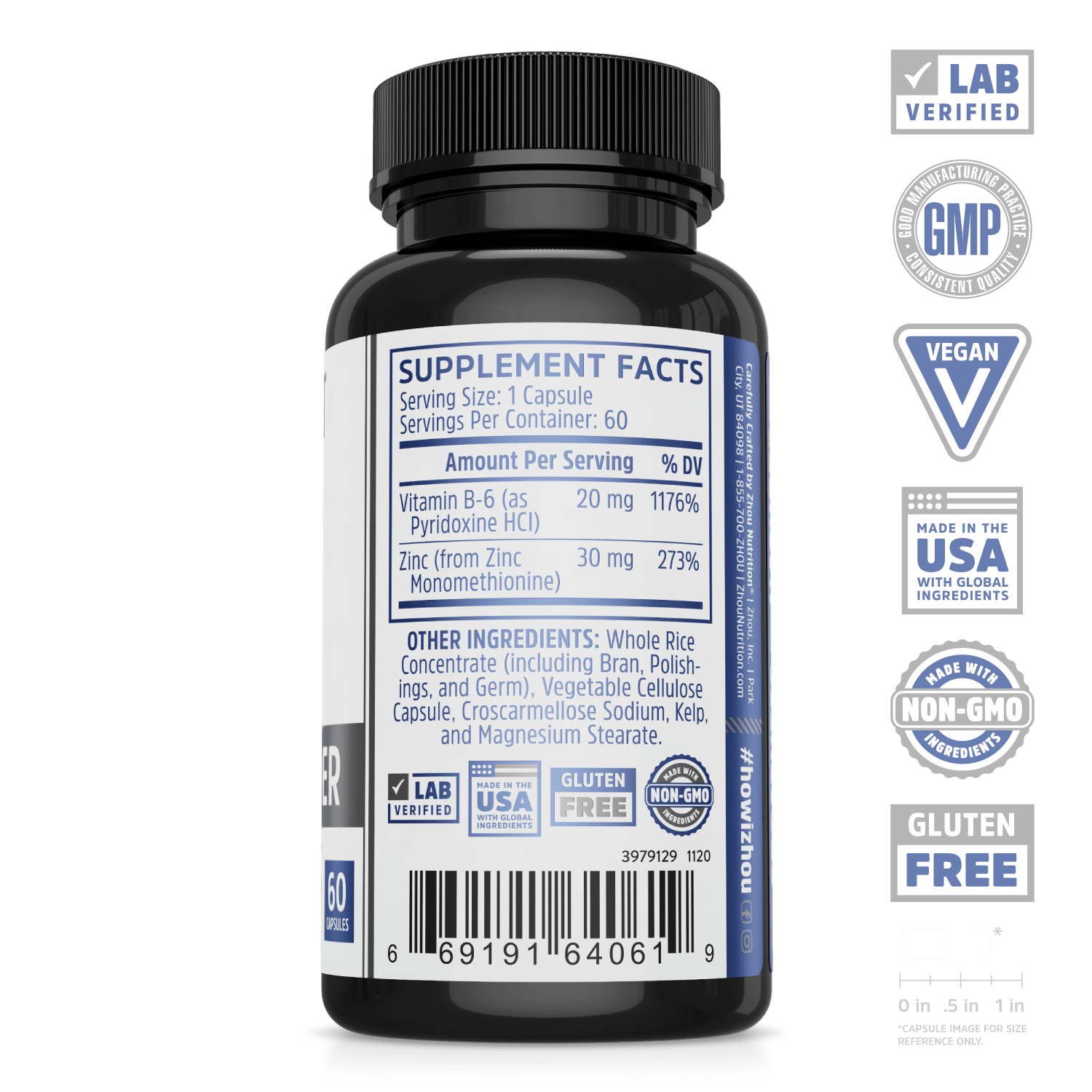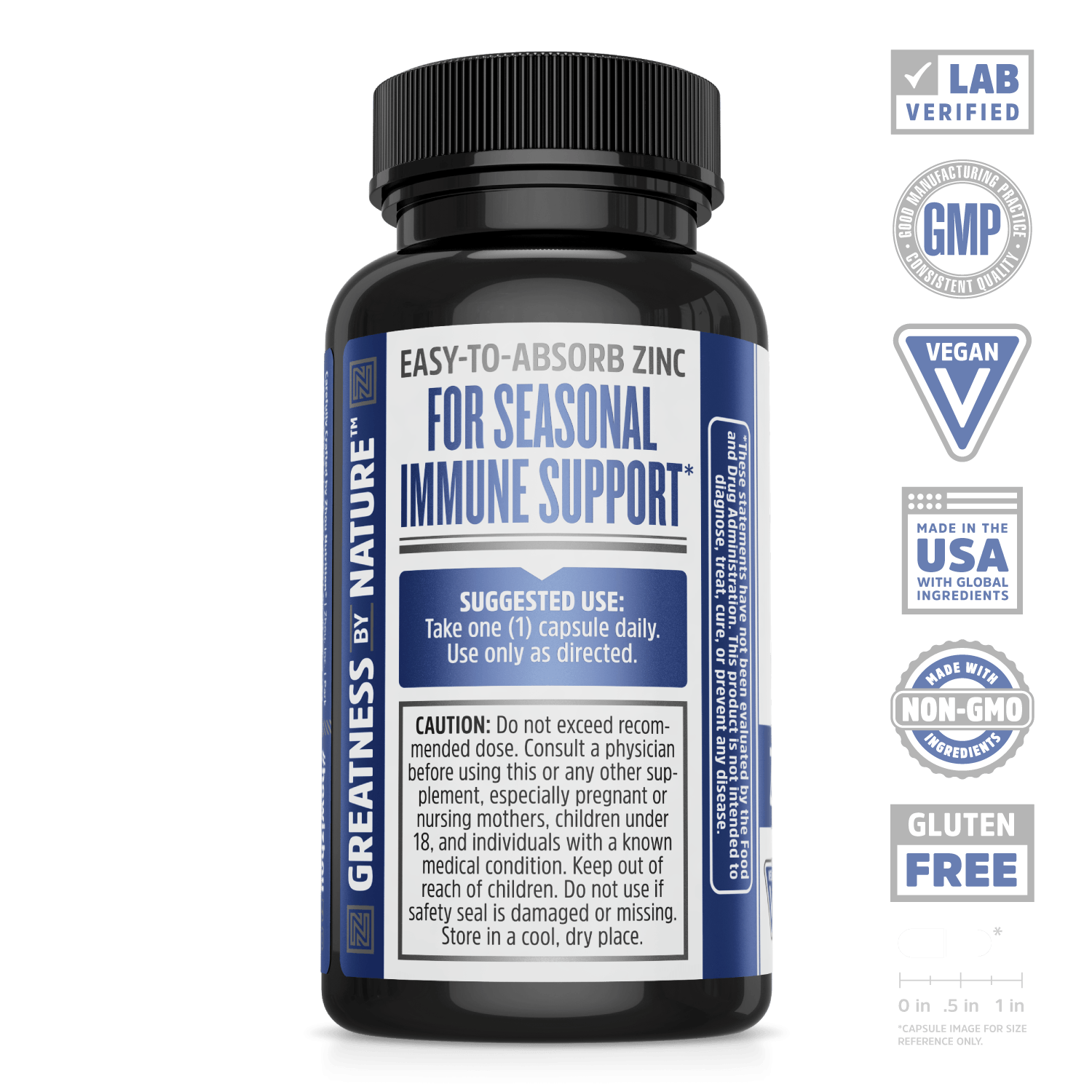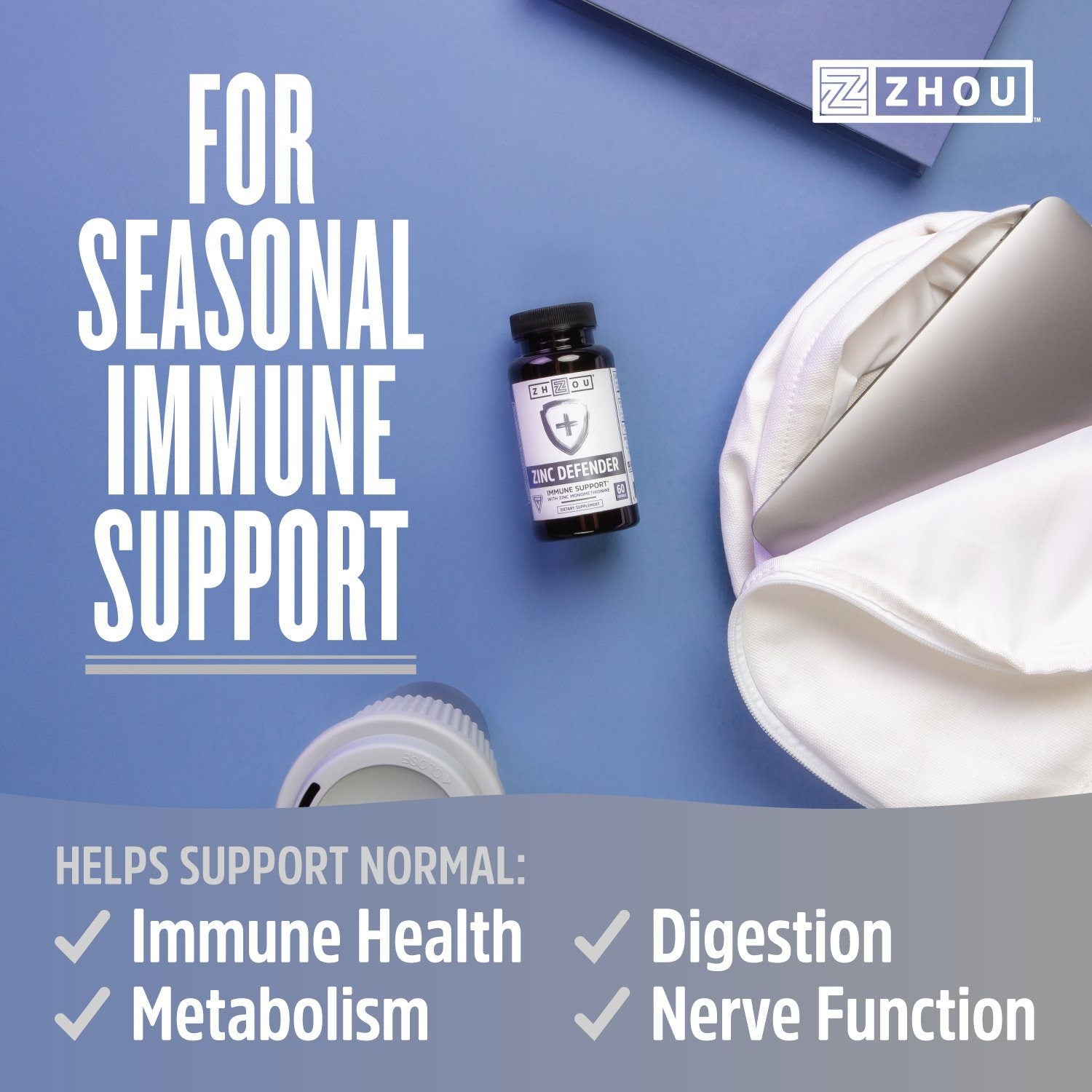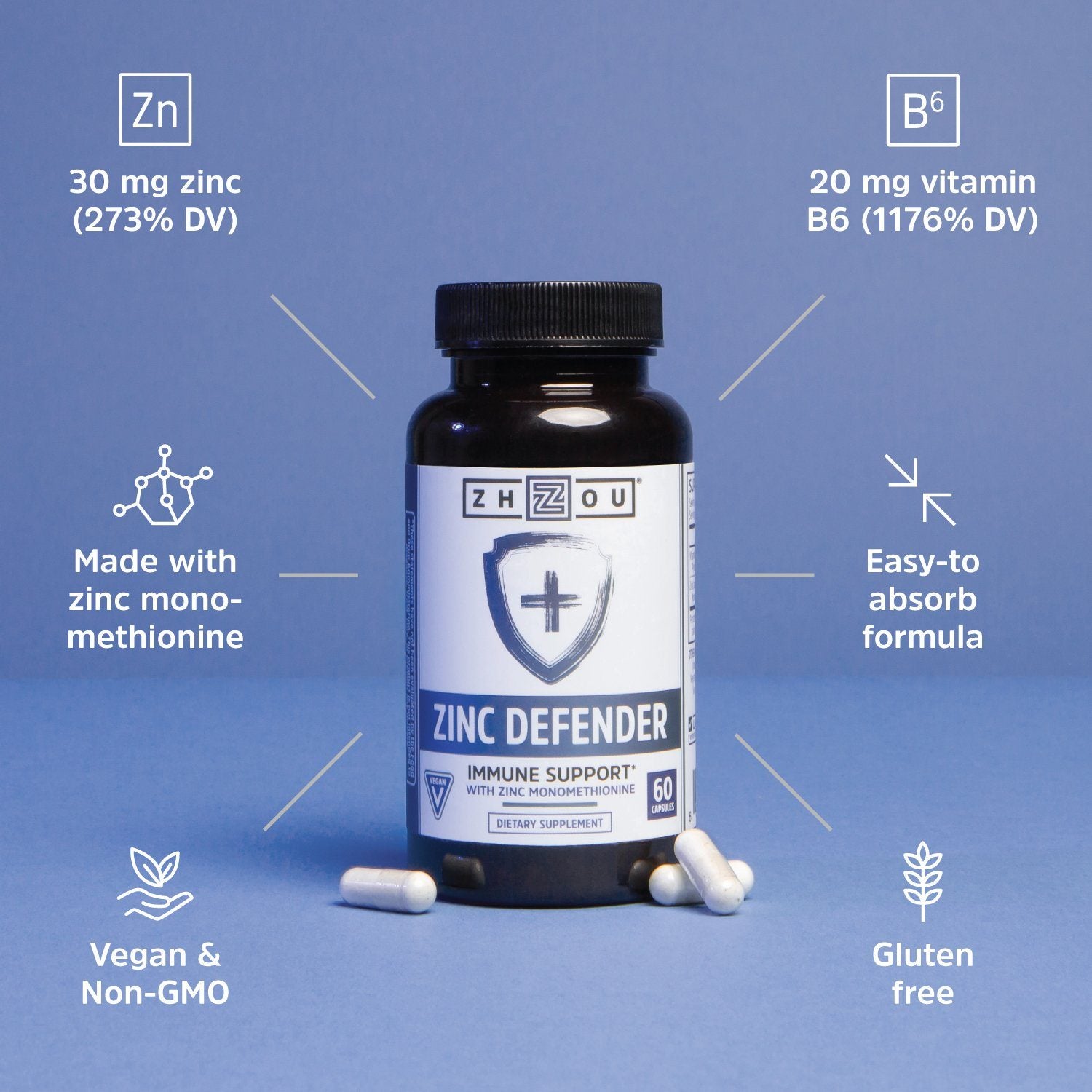 Zinc Defender
servings per bottle: 60


Product Description
Take one (1) capsule daily. Use only as directed.
Zinc Defender brings you the immune-supporting power of zinc in a unique, efficient formula. This essential element is necessary for the activity of over 300 enzymes, making it important fuel for a variety of normal, healthy functions. Combined with the amino acid methionine for easier absorption and retention, Zinc Defender is packed with 30 mg of zinc in each capsule to support a healthy immune system, glowing skin and hair, metabolism, digestion and healthy nerve function.



Featured Ingredients
Zinc
from zinc monomethionine
Vitamin B6
as pyridoxine HCI
* These statements have not been evaluated by the FDA. These products are not intended to diagnose, treat, cure or prevent any disease.
}
Pairs well with