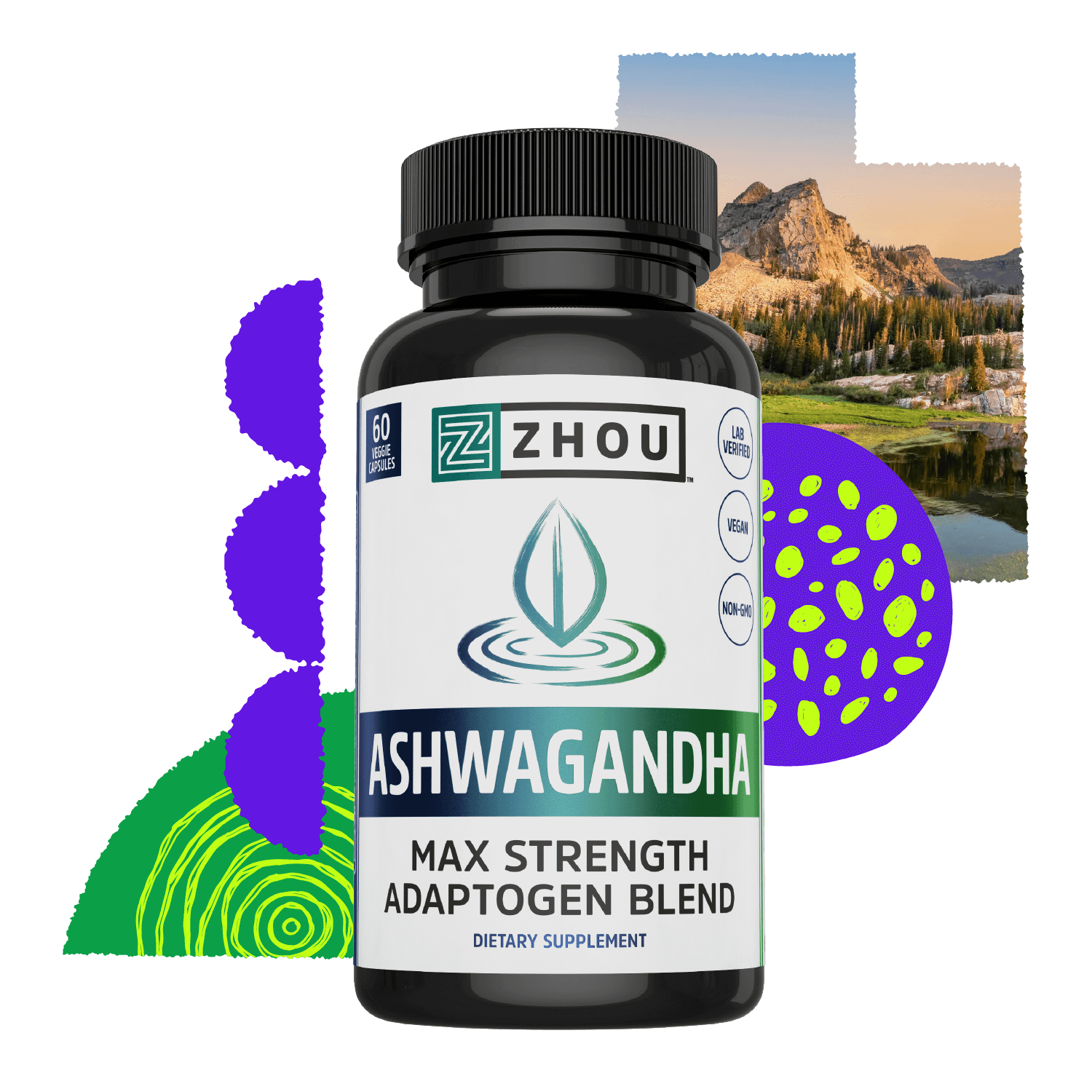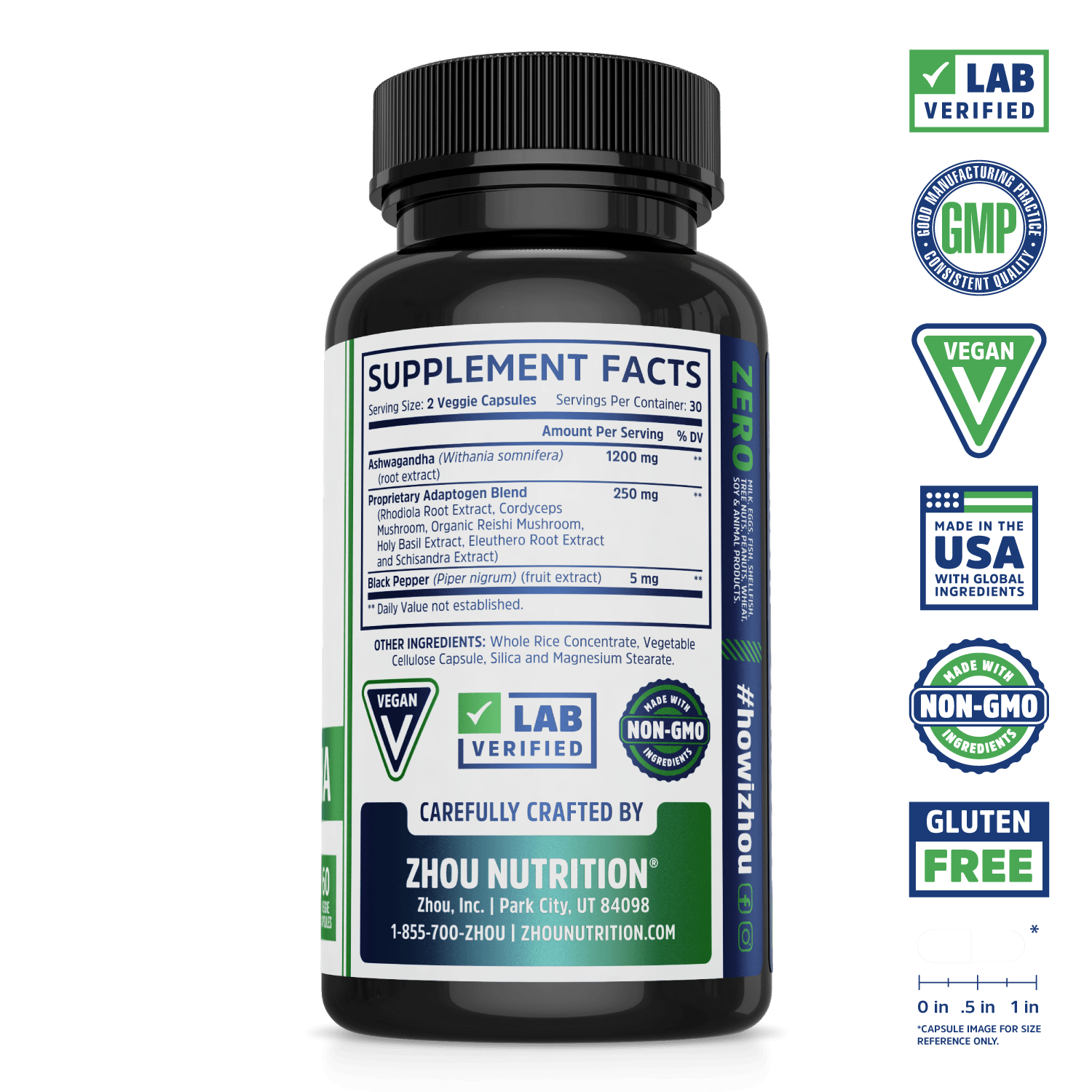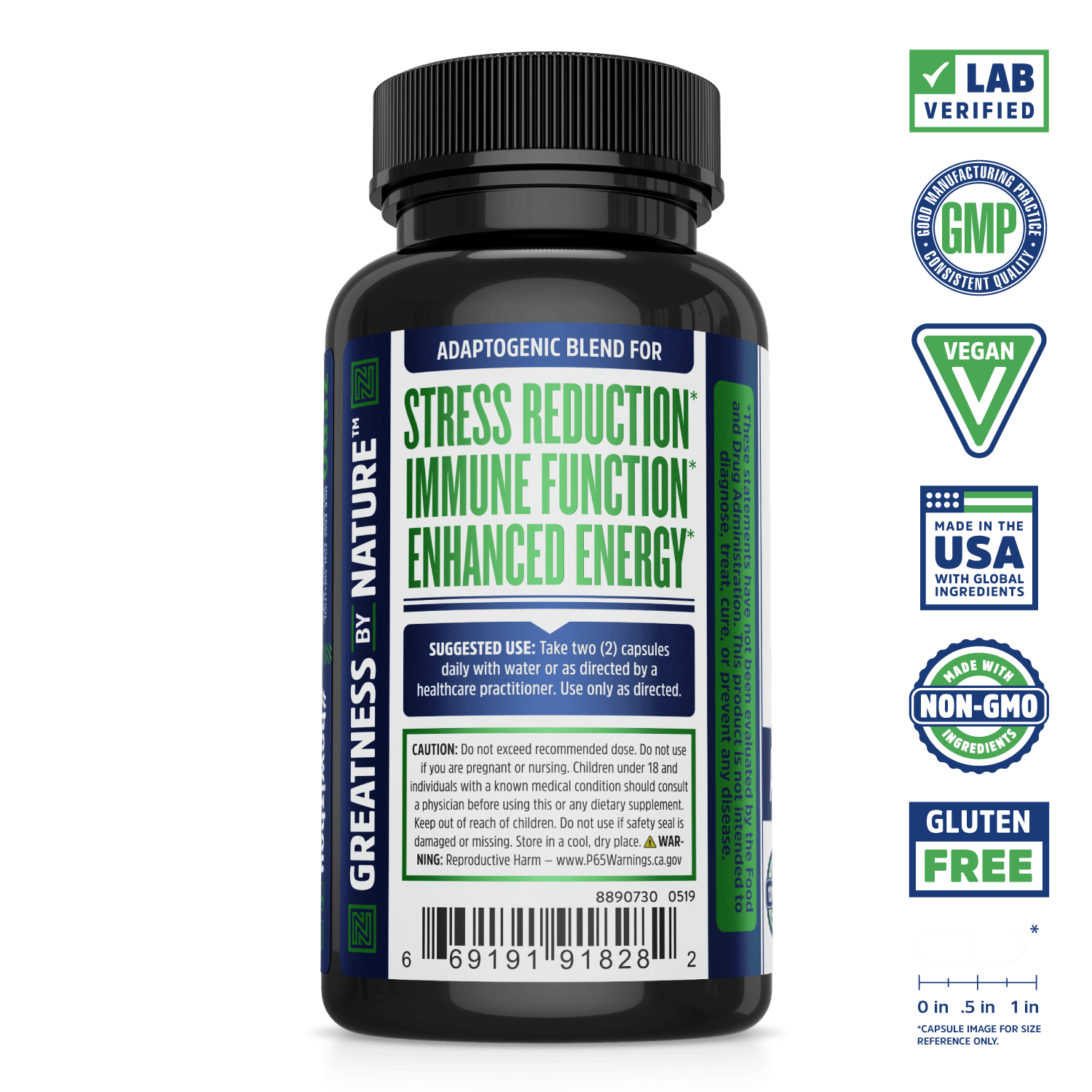 Ashwagandha
servings per bottle: 30


Product Description
Take two (2) capsules daily with water or as directed by a healthcare practitioner.
We get it, dealing with occasional stress is. not. fun. Our Ashwagandha is a blend of naturally occurring adaptogens that may help bring you back to balance. So scrap that stress and make some space for all the good vibes you know you've got inside.


Featured Ingredients
Ashwagandha
Ashwagandha is an adaptogen herb that grows in Asia and Africa. It's commonly used to support the body's response to stress.
Rhodiola rosea
Grown in cold, mountainous regions of Europe and Asia, rhodiola rosea is an adaptogen that may support energy levels and acute stress.
Cordyceps mushroom
Cordyceps is a fungus natively found in the high mountain regions of China. It may support healthy energy levels.
Reishi mushroom
Reishi mushroom has long been used in Eastern medicine to support mood and healthy energy levels.
Holy basil
Often used in traditional Indian medicine, holy basil may support mood and help soothe acute stress.
Eleuthero
root extract
Schisandra
extract
Black pepper
fruit extract
* These statements have not been evaluated by the FDA. These products are not intended to diagnose, treat, cure or prevent any disease.
}
Pairs well with