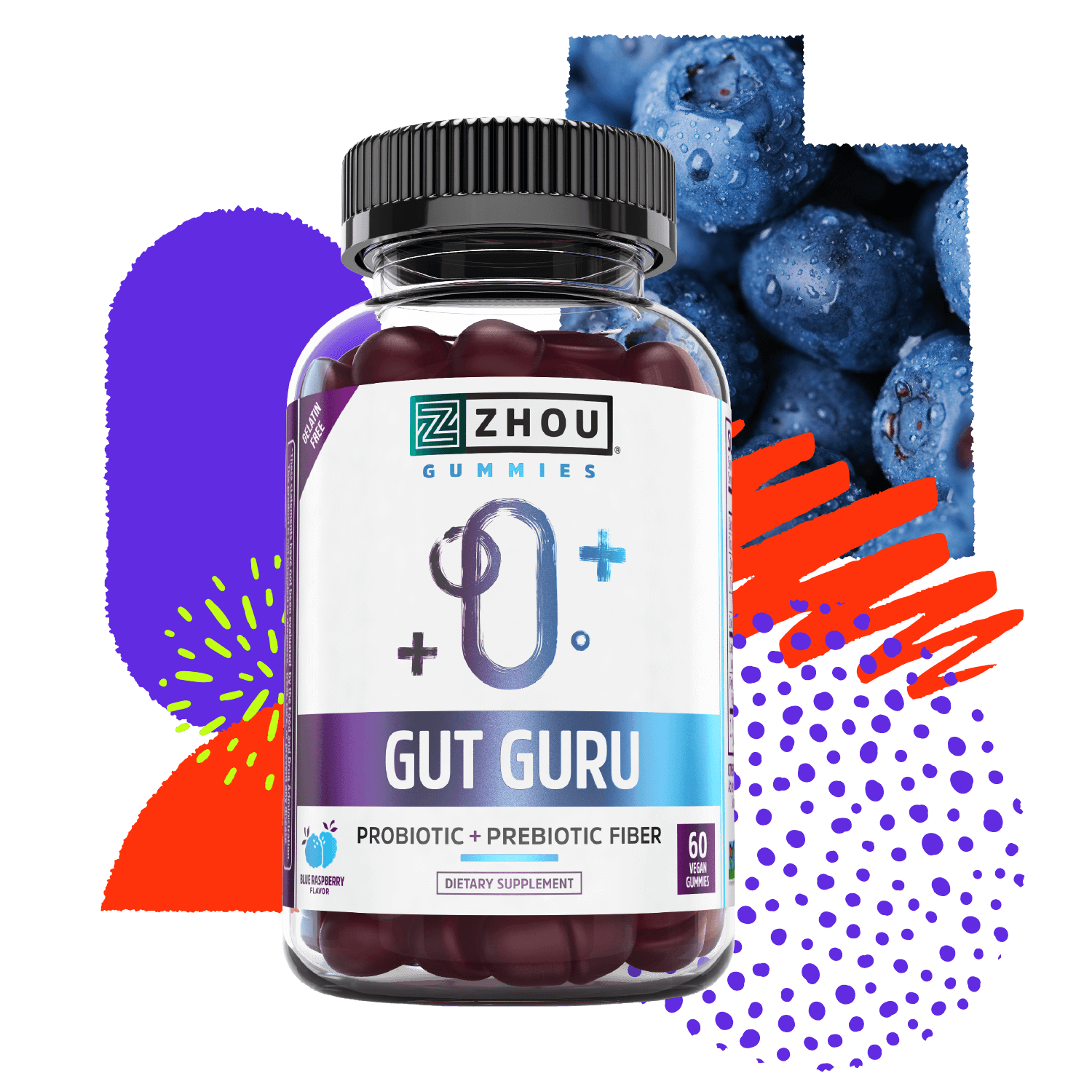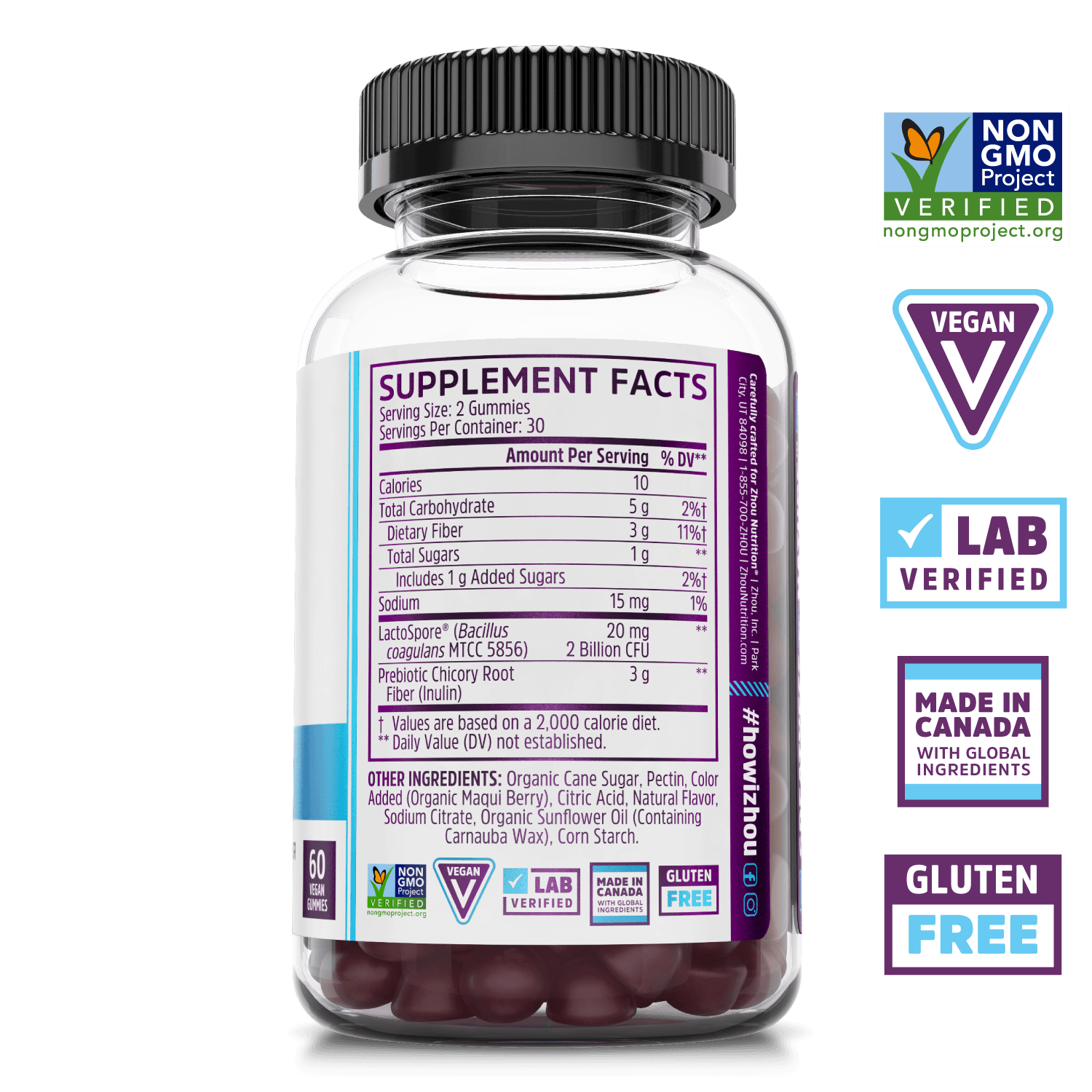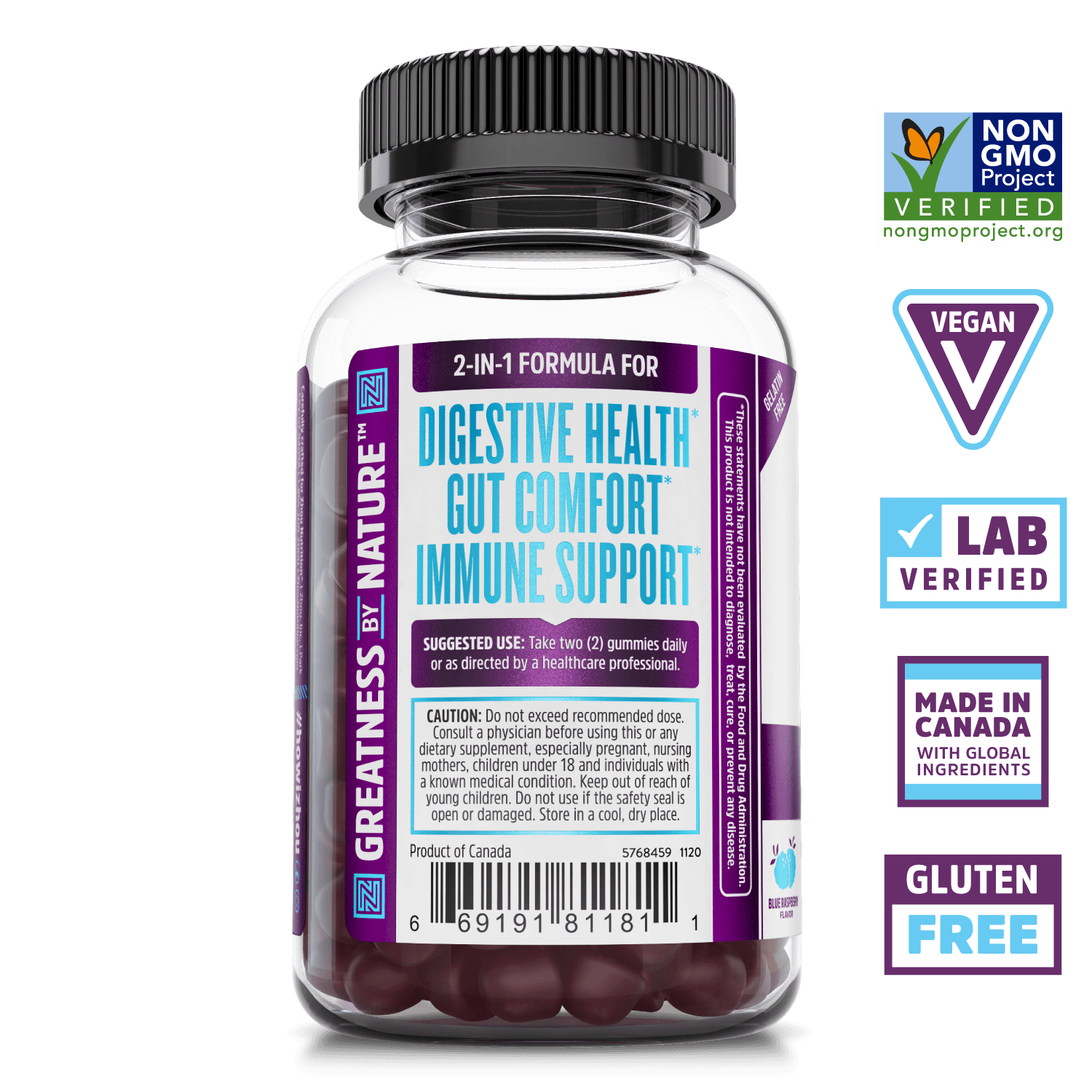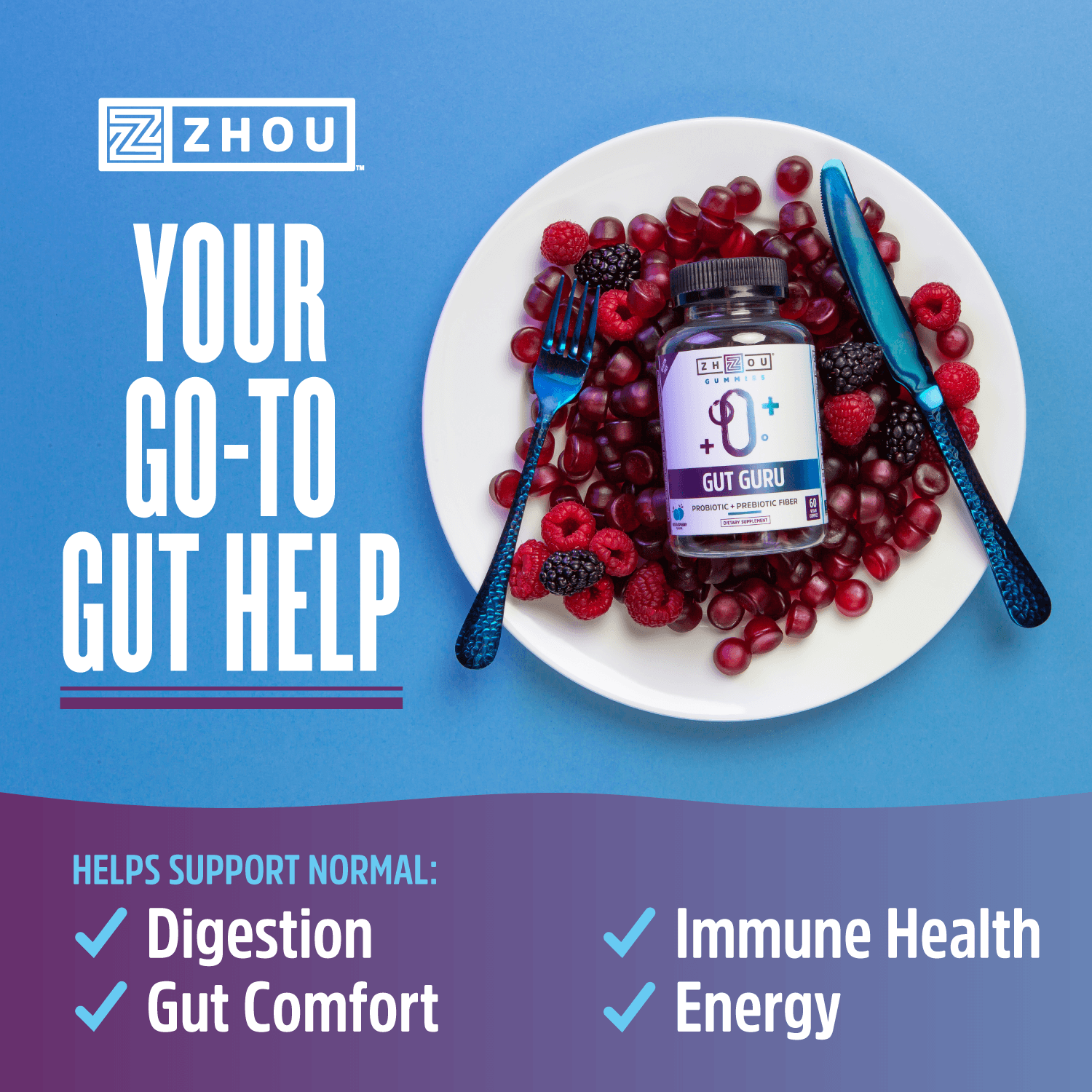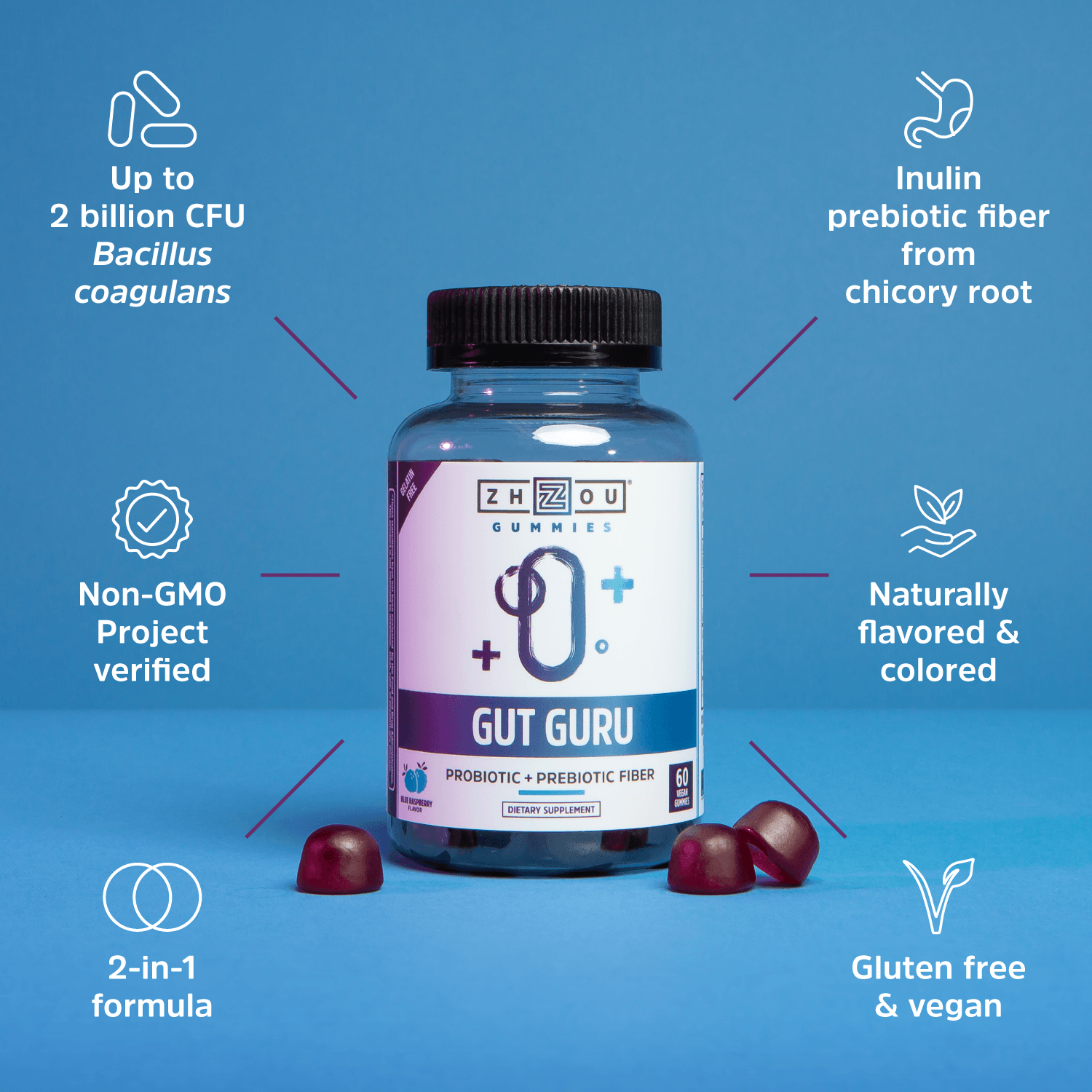 Gut Guru Gummies
servings per bottle: 30


Product Description
Take two (2) gummies daily or as directed by a healthcare professional.
It's important to trust your gut — when your gut doesn't feel right, it's hard to tap into your greatness. Gut Guru is a 2-in-1, non-GMO formula designed to support digestive health, gut comfort and immune health. Each serving is packed with up to 2 billion CFU of Bacillus coagulans, a type of good bacteria that may support normal gut functions. The Gut Guru formula also includes inulin, a prebiotic fiber intended to help nourish good bacteria, supporting a healthy gut environment where good bacteria can thrive and you can feel your best. A healthy gut can support everything from digestion to mood to energy, and it can even support healthy immune function. Gut Guru helps you fuel your gut, so your gut can fuel your greatness.



Featured Ingredients
LactoSpore®
Bacillus coagulans MTCC 5856
Chicory root
Prebiotic fiber (inulin)
Organic cane sugar
Organic maqui berry
(for color)
* These statements have not been evaluated by the FDA. These products are not intended to diagnose, treat, cure or prevent any disease.
}
Pairs well with