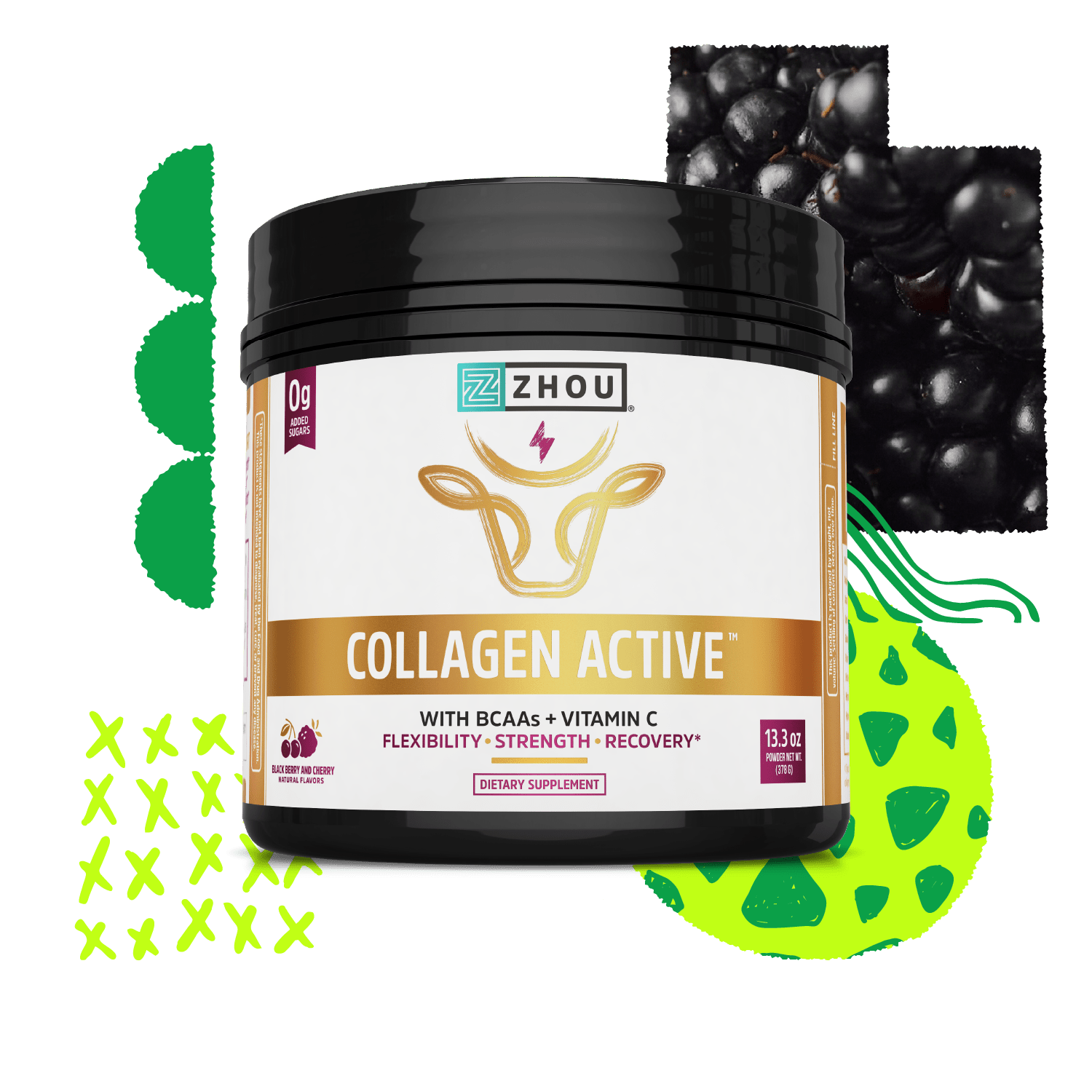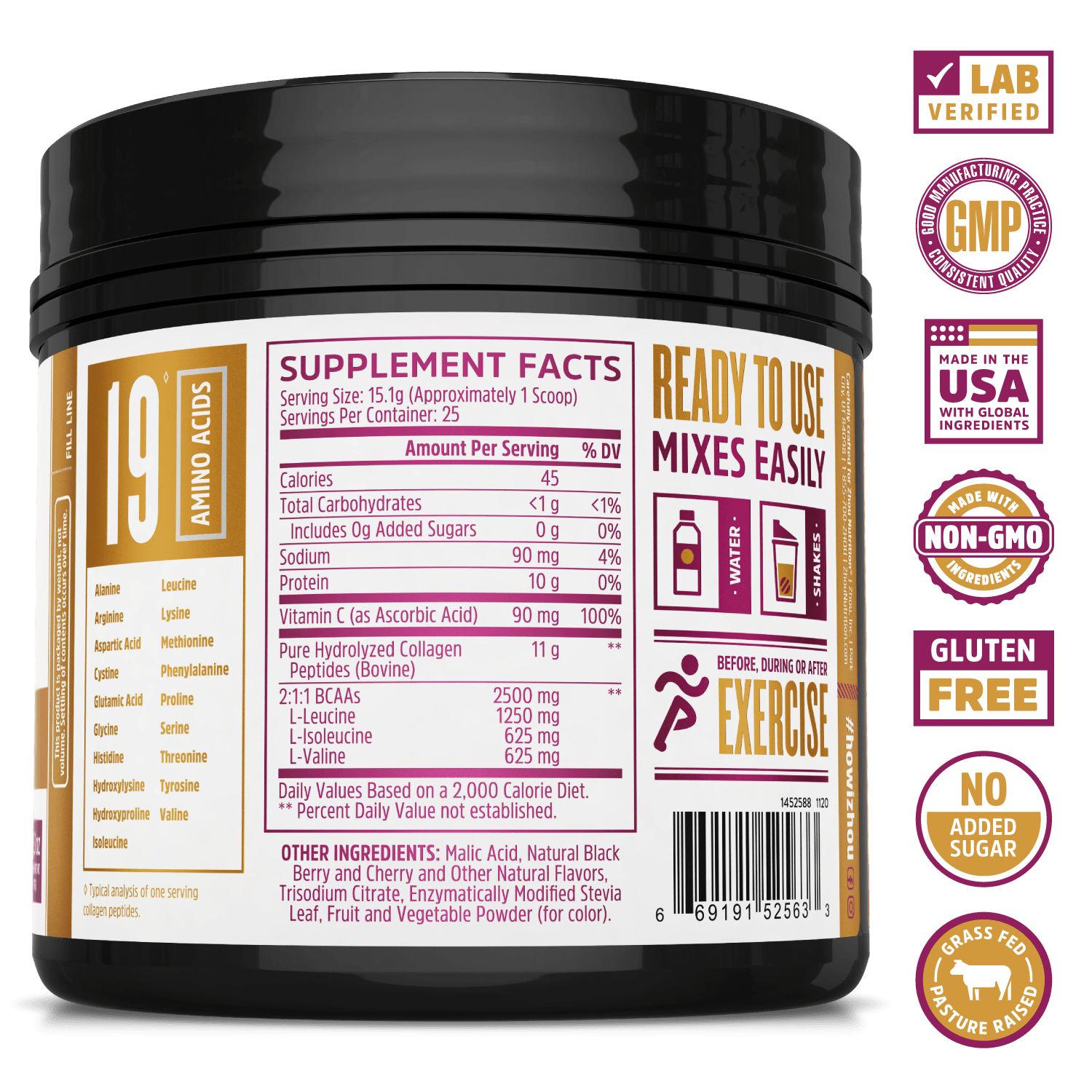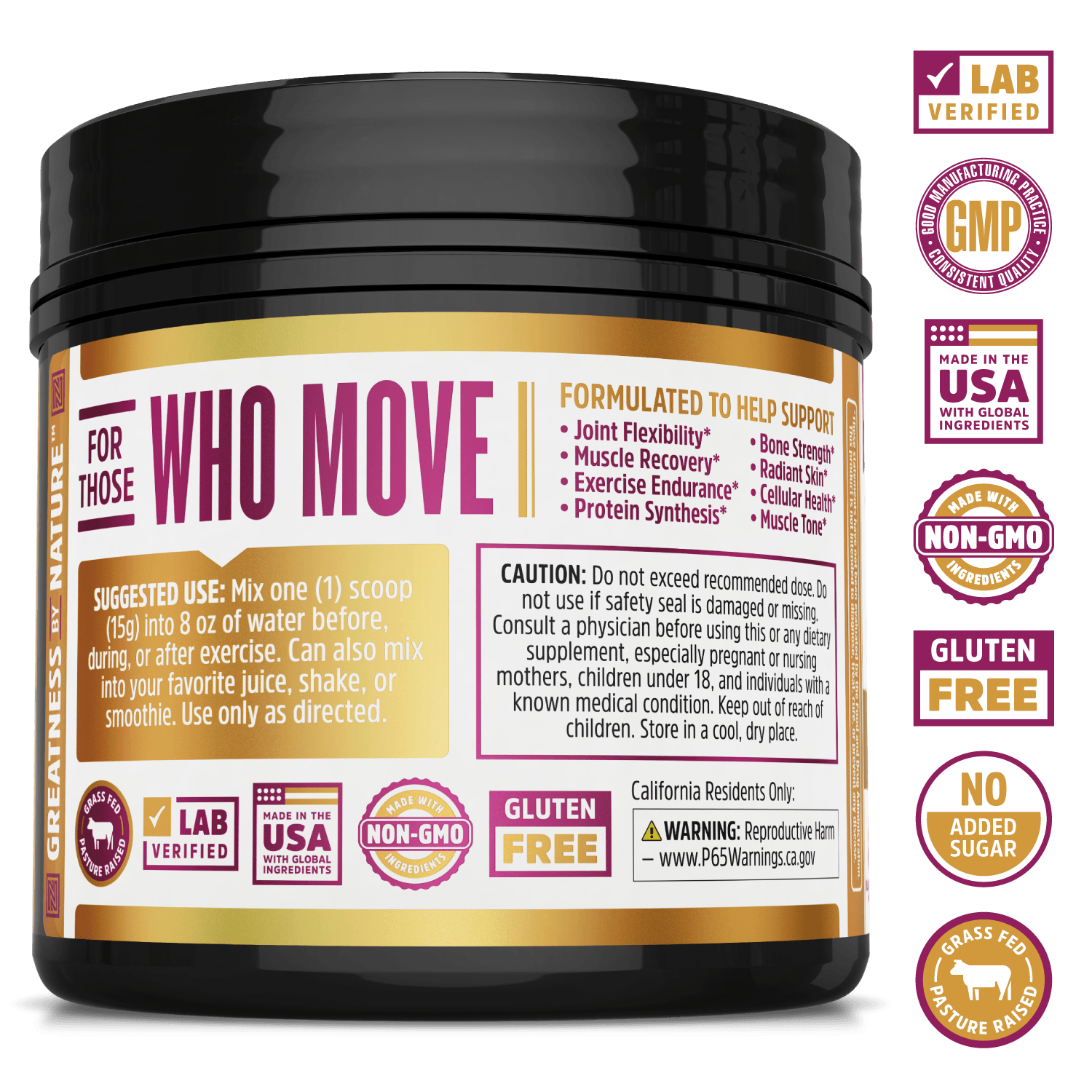 Collagen Active
servings per bottle: 25


Product Description
Mix one (1) scoop (15g) into 8oz of water before, during, or after exercise. Can also mix into your favorite juice, shake, or smoothie. Use only as directed.
You deserve supplements that work as hard as you do, which is why Zhou created a synergistic Collagen Active formula that's designed for people who are on the move. This 3-in-1 formula combines the power of sustainably sourced collagen, with the ideal 2:1:1 BCAAs and max strength vitamin C to give you the support you need inside and out. This scientifically formulated combo is designed to support bone and joint health, more radiant skin, healthy muscle recovery and normal muscle building so you can look, feel and perform at your best.


Featured Ingredients
Pure hydrolyzed collagen
L-Leucine
branched chain amino acid
L-Isoleucine
branched chain amino acid
L-Valine
branched chain amino acid
Vitamin C
as ascorbic acid
Natural flavors & colors
* These statements have not been evaluated by the FDA. These products are not intended to diagnose, treat, cure or prevent any disease.
}
Pairs well with