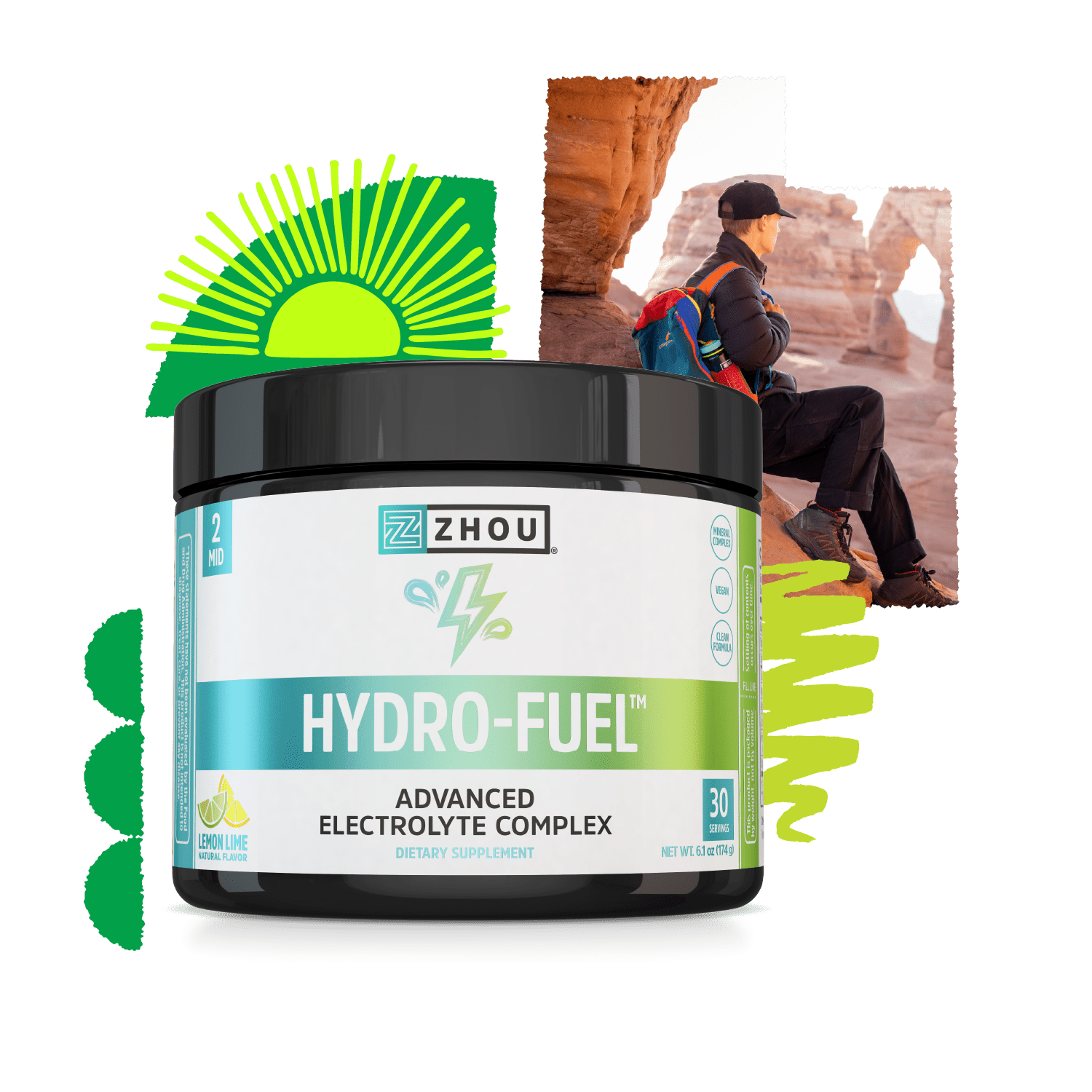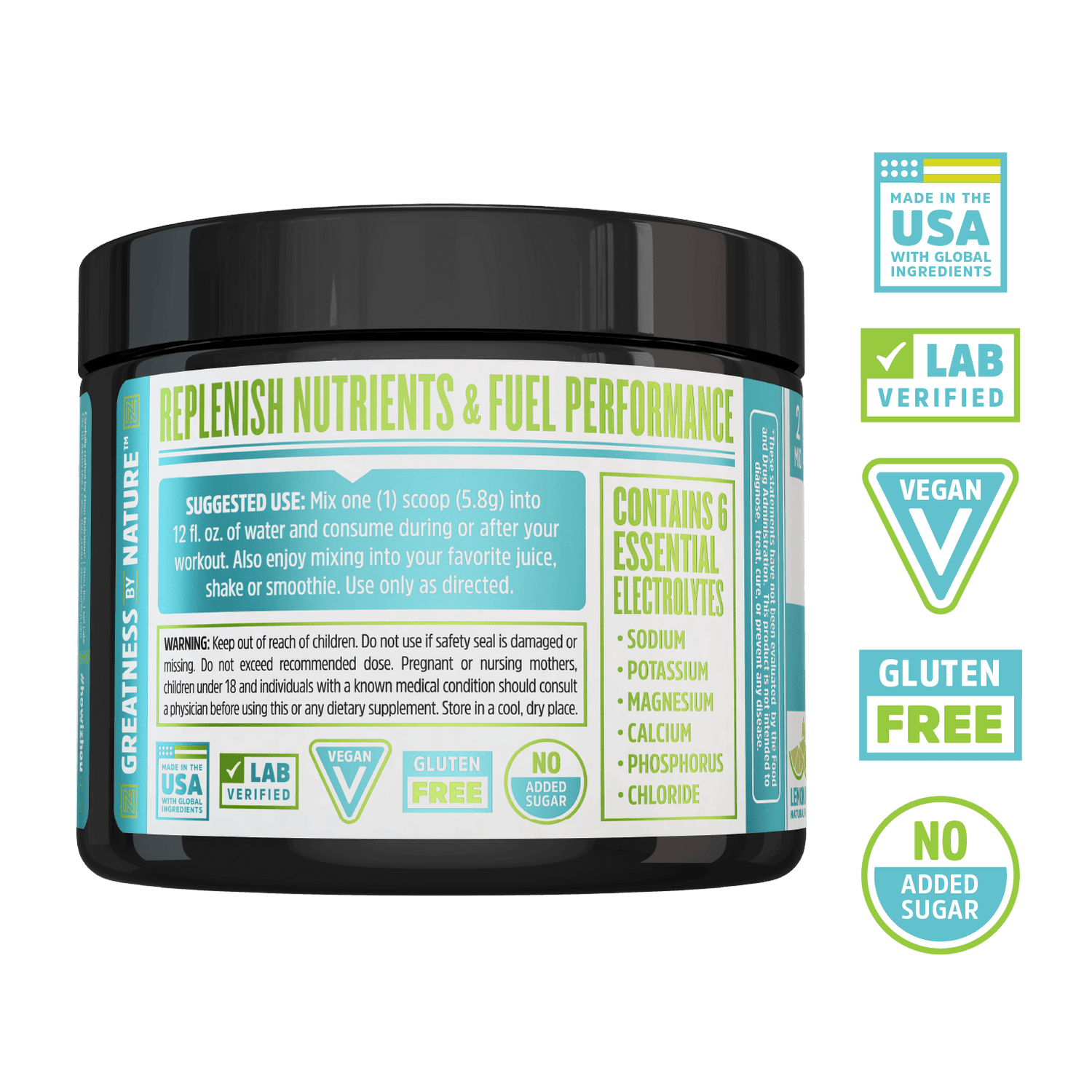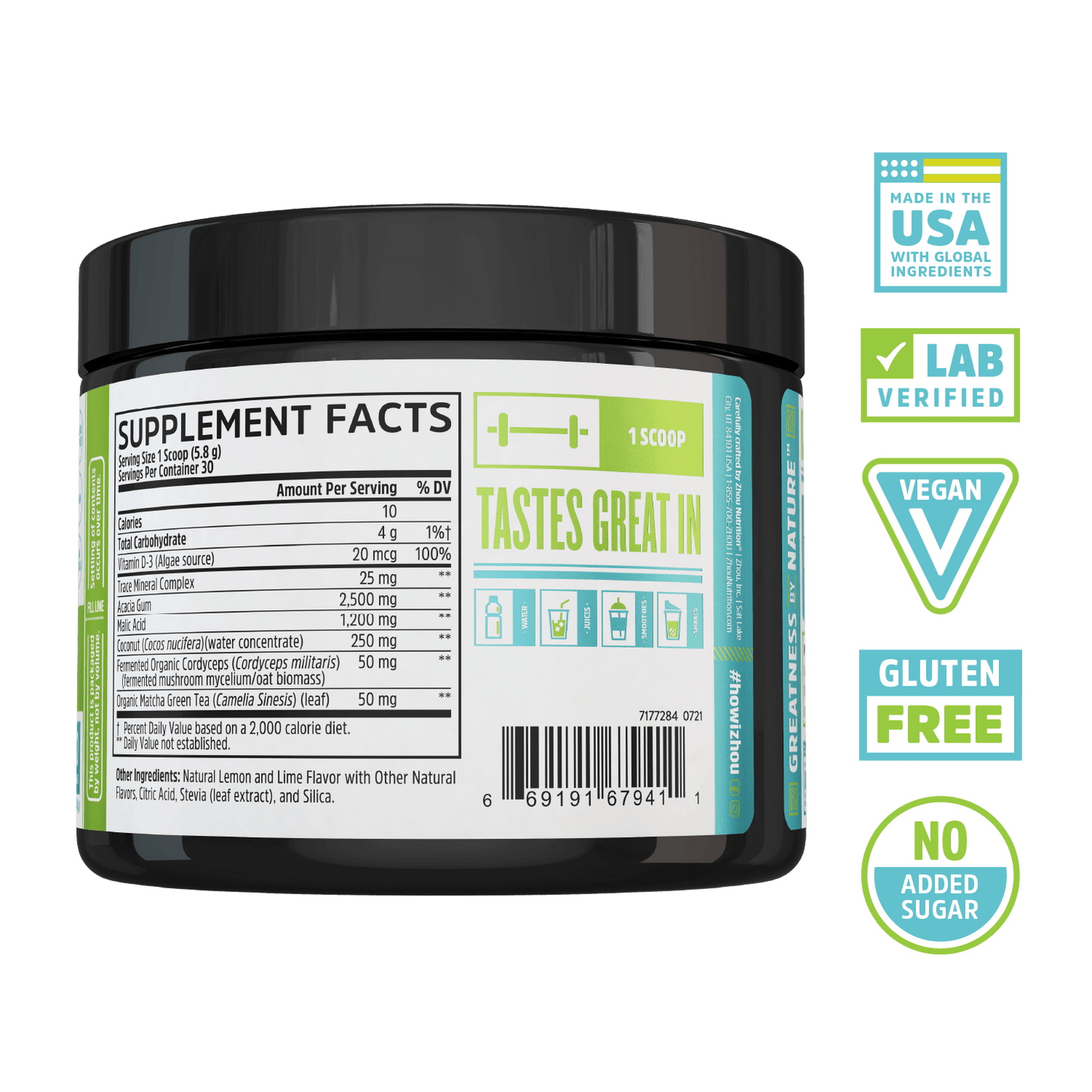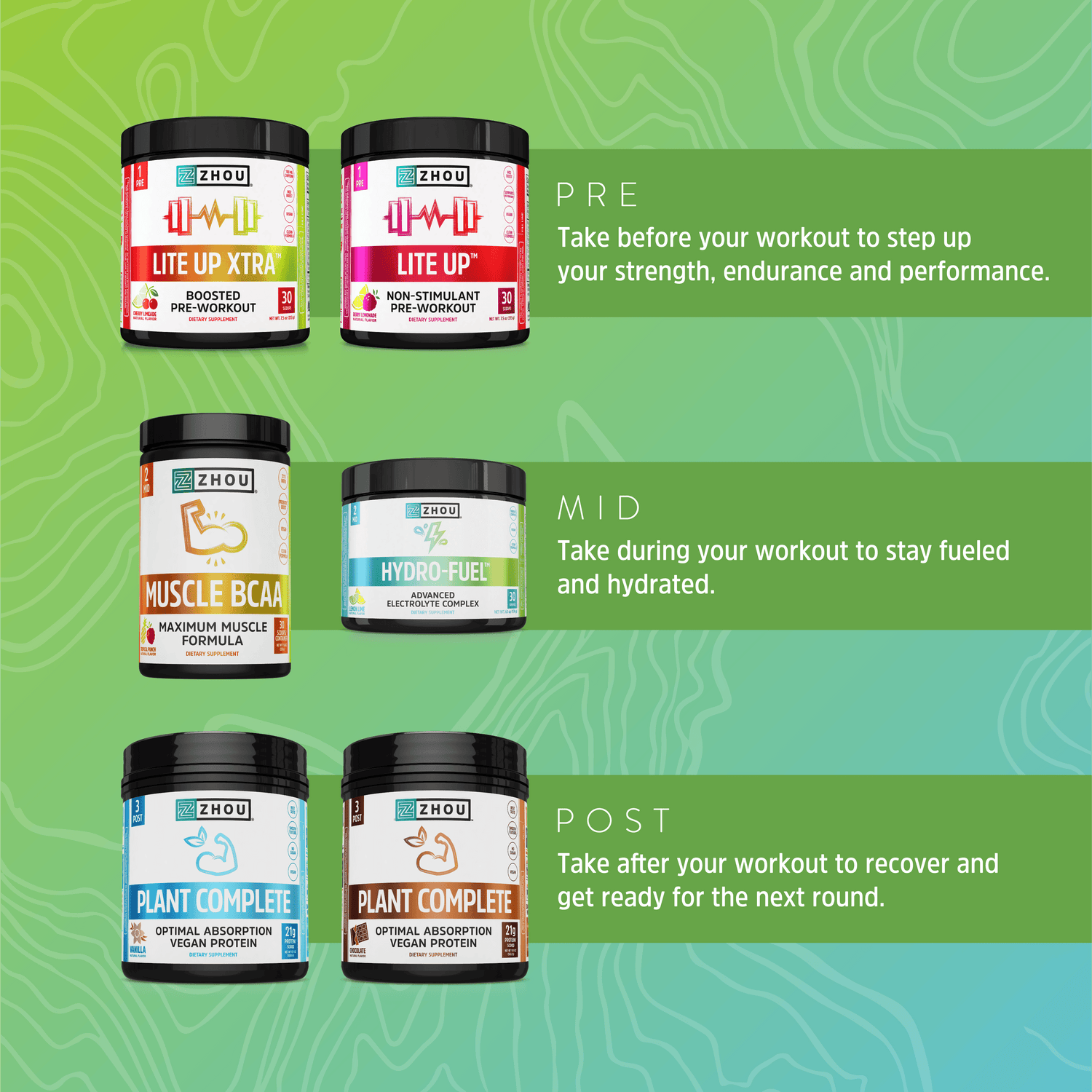 Hydro-Fuel
servings per bottle: 30


Product Description
When the going gets sweaty, Hydro-Fuel keeps you going. This electrolyte complex is designed to help you to stay fueled and finish your workout strong with 6 essential electrolytes: sodium, potassium, magnesium, calcium, phosphorus and chloride. Hydro-Fuel is formulated with coconut water concentrate, AKA nature's sports drink, in order to hydrate and replenish without the extra sugar. Hydro-Fuel also includes a 72 trace mineral complex to replenish lost minerals and vitamin D3 to support healthy recovery, because the key to great hydration is all in the ingredients. With a natural lemon lime flavor, this tasty formula has your back through your toughest, sweatiest workouts.


Featured Ingredients
Vitamin D3
(sourced from algae)
Coconut Water Concentrate
250 mg
Trace Mineral Complex
25 mg
Acai Gum
2,500 mg
Malic Acid
1,200 mg
Fermented Organic Cordyceps
50 mg
Organic Matcha Green Tea
50 mg
Natural Lemon and Lime Flavors
* These statements have not been evaluated by the FDA. These products are not intended to diagnose, treat, cure or prevent any disease.
}
Pairs well with