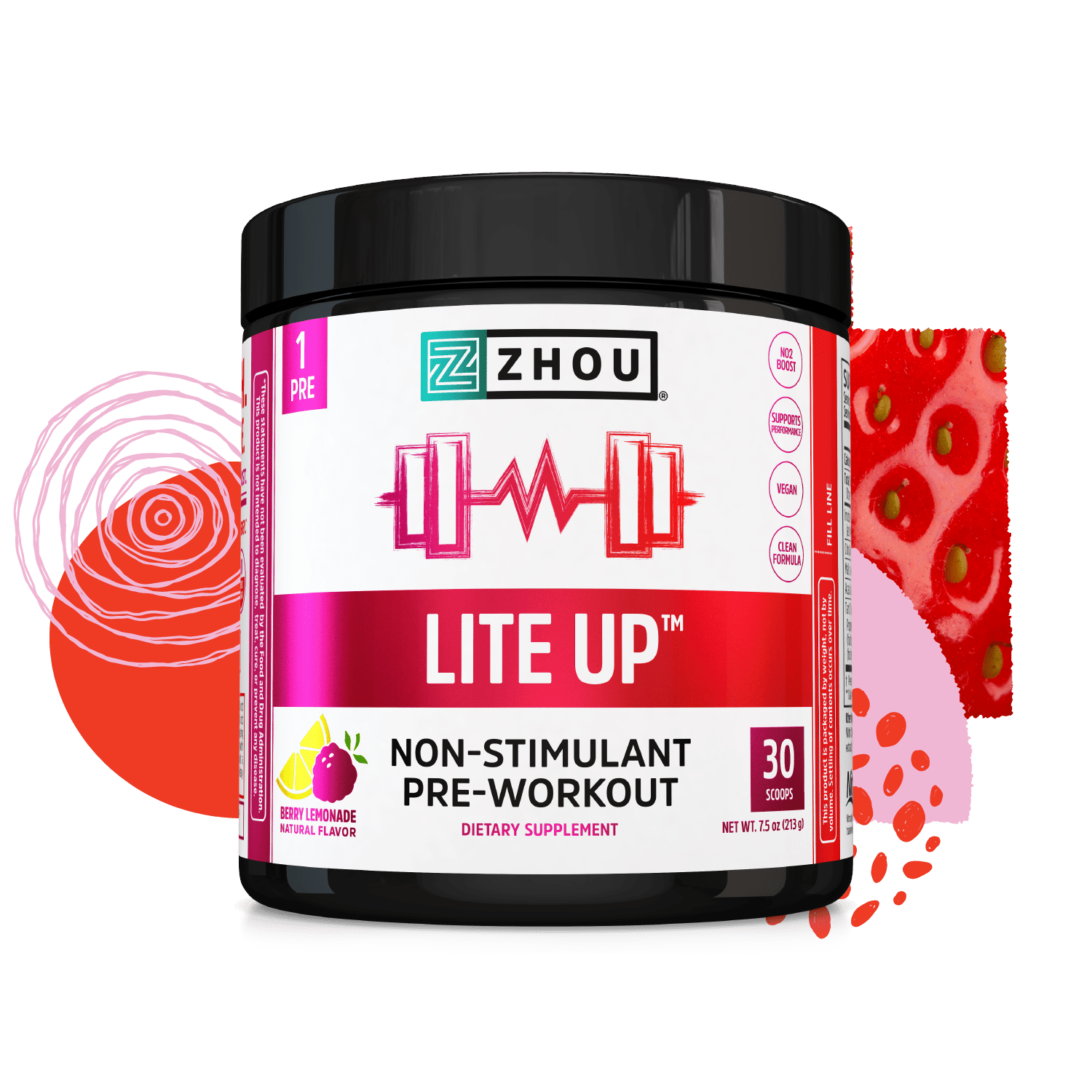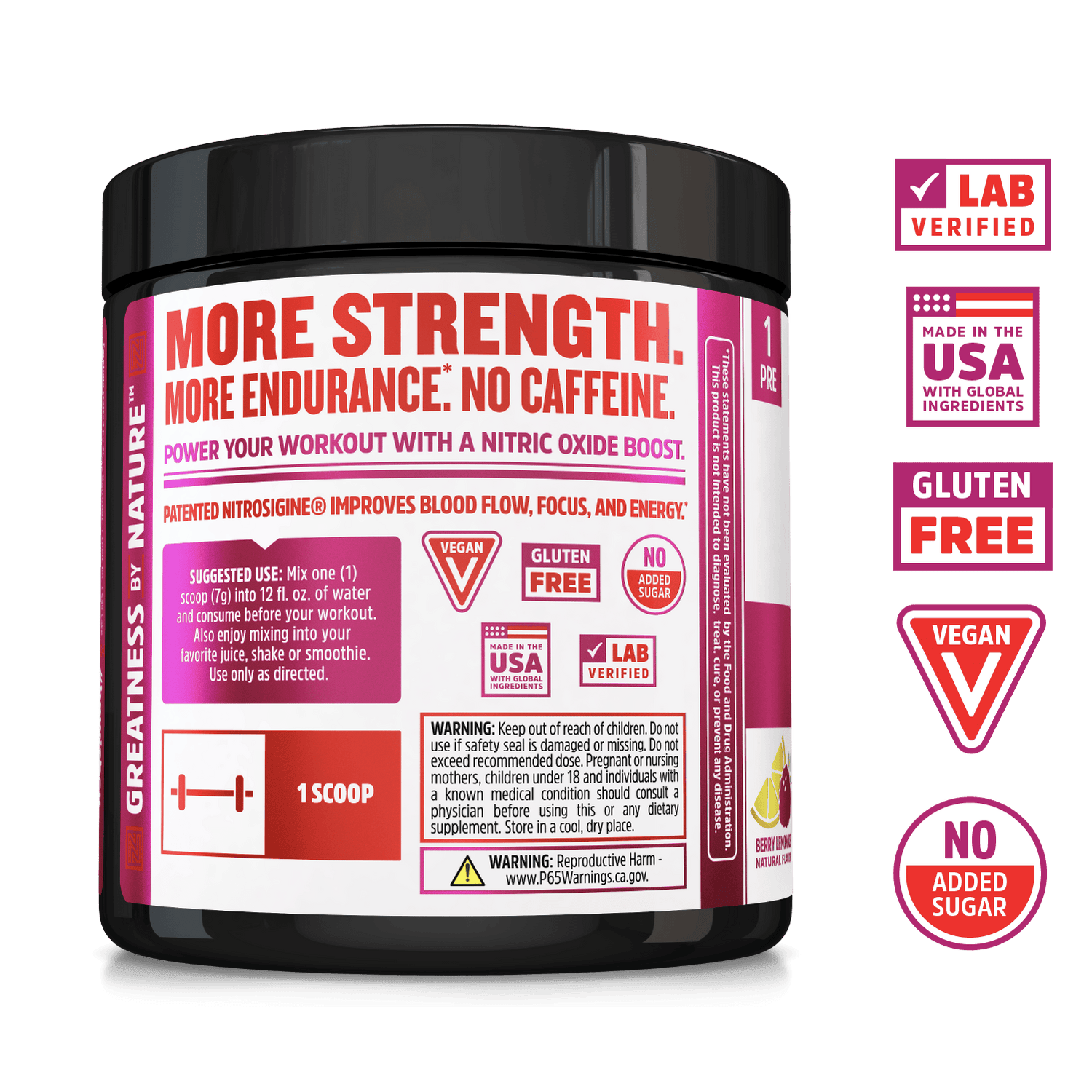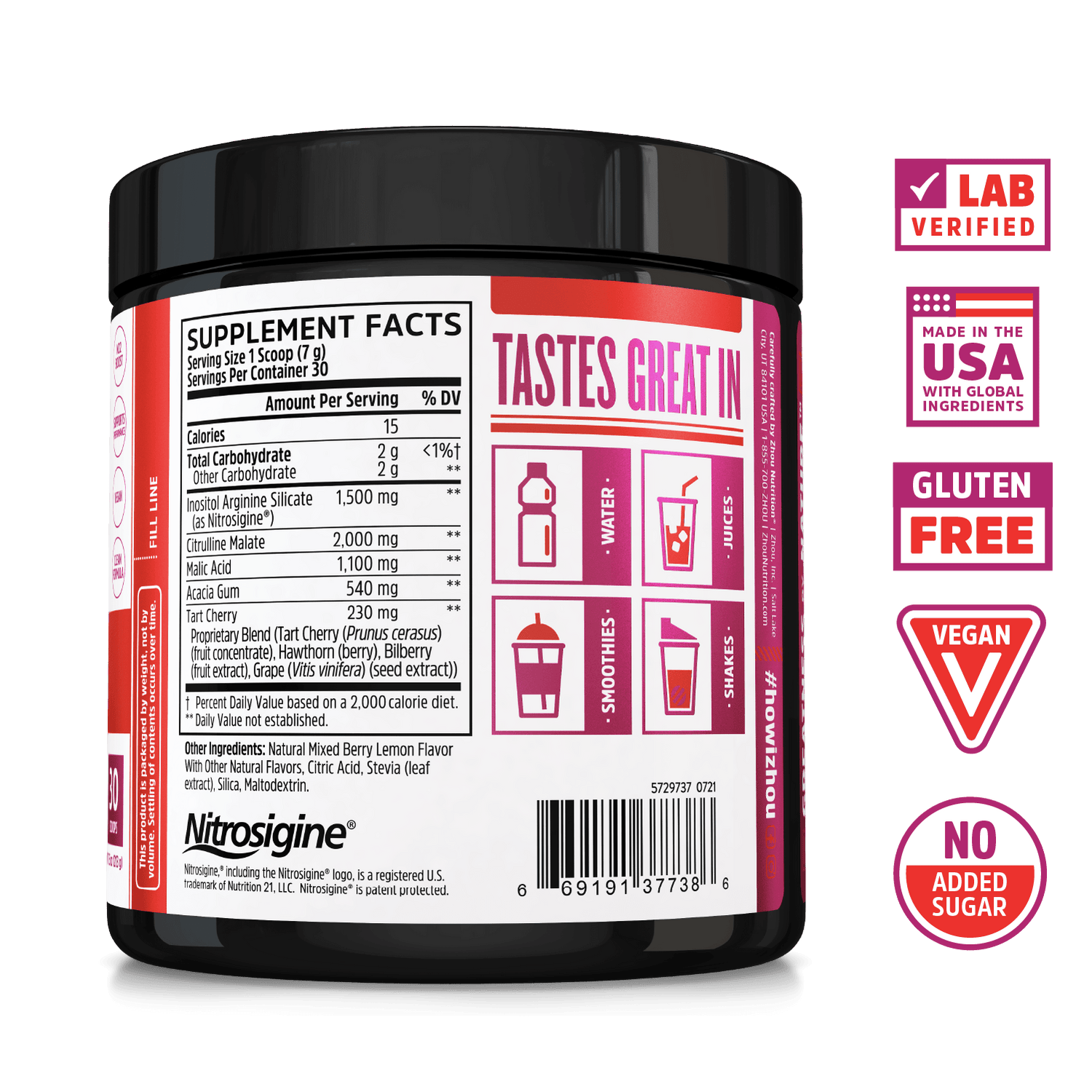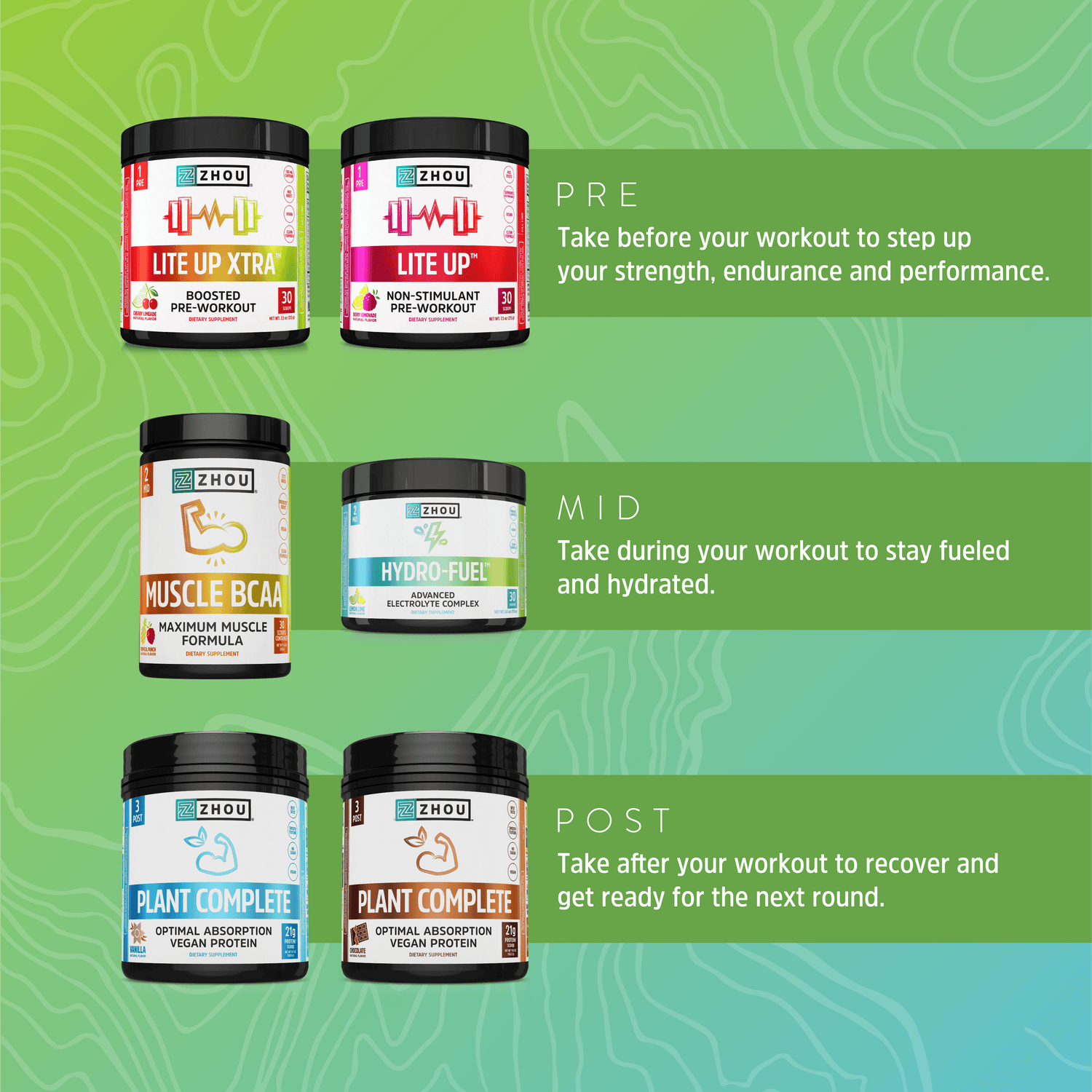 Lite Up
servings per bottle: 30


Product Description
No caffeine? No problem. You can still get in on the smooth energy and powerful workouts. Lite Up offers all the benefits of a pre-workout without the caffeine. This non-stimulant pre-workout delivers a powerful list of ingredients. Citrulline malate and Nitrosigine® deliver a nitric oxide boost, while malic acid and tart cherry promote energy, strength and stamina. We didn't want anyone to miss out on a good workout, so we formulated Lite Up without caffeine. Say goodbye to jitters and hello to new PRs.


Featured Ingredients
Nitrosigine®
1,500 mg
Citrulline Malate
2,000 mg
Malic Acid
1,100 mg
Acacia Gum
540 mg
Tart Cherry
230 mg
Natural Mixed Berry Lemon Flavors
* These statements have not been evaluated by the FDA. These products are not intended to diagnose, treat, cure or prevent any disease.
}
Pairs well with