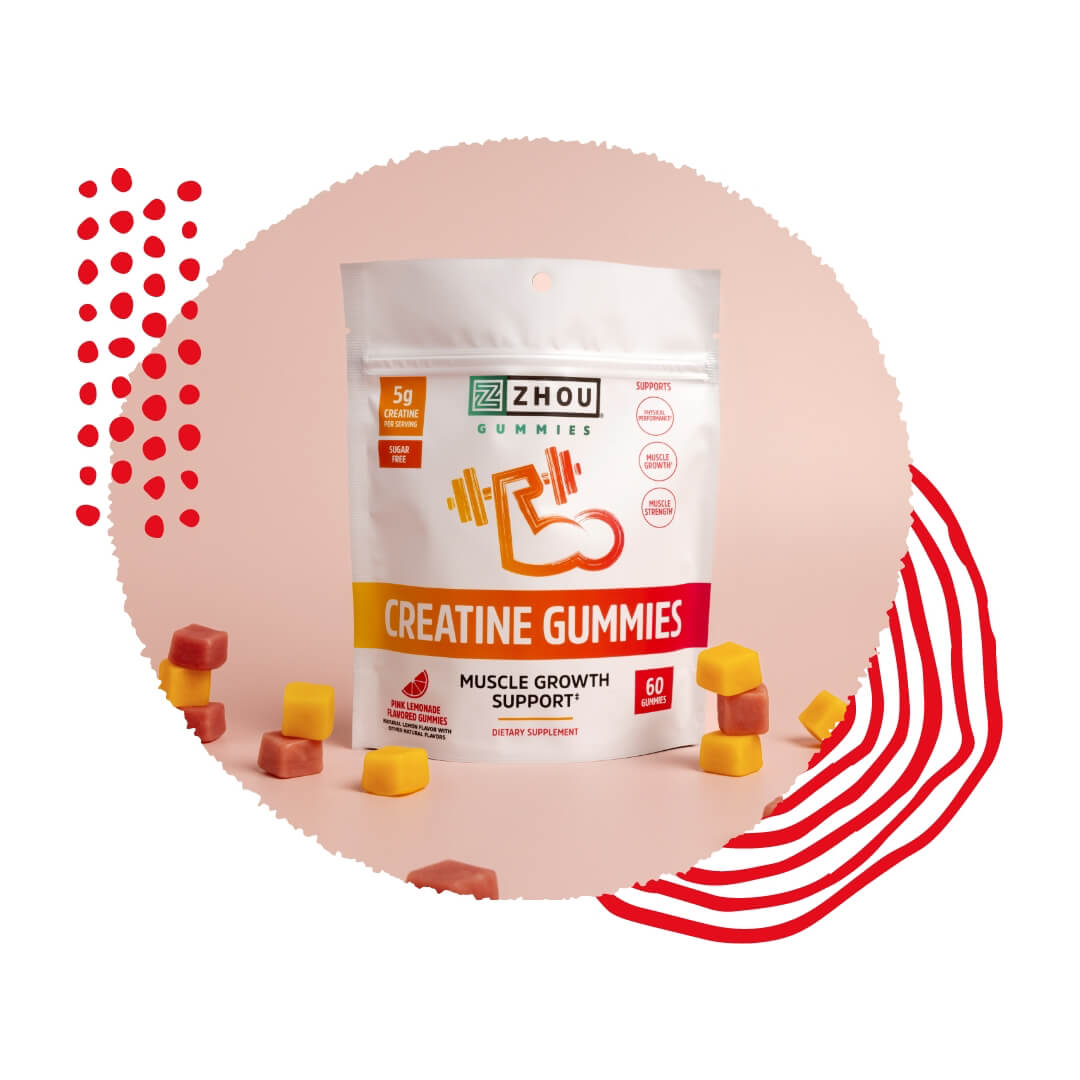 What is creatine?
Creatine is an alpha amino acid. It's mostly located in the muscles and also in the brain. Creatine can be found in red meat, poultry and seafood as well as made naturally by the body.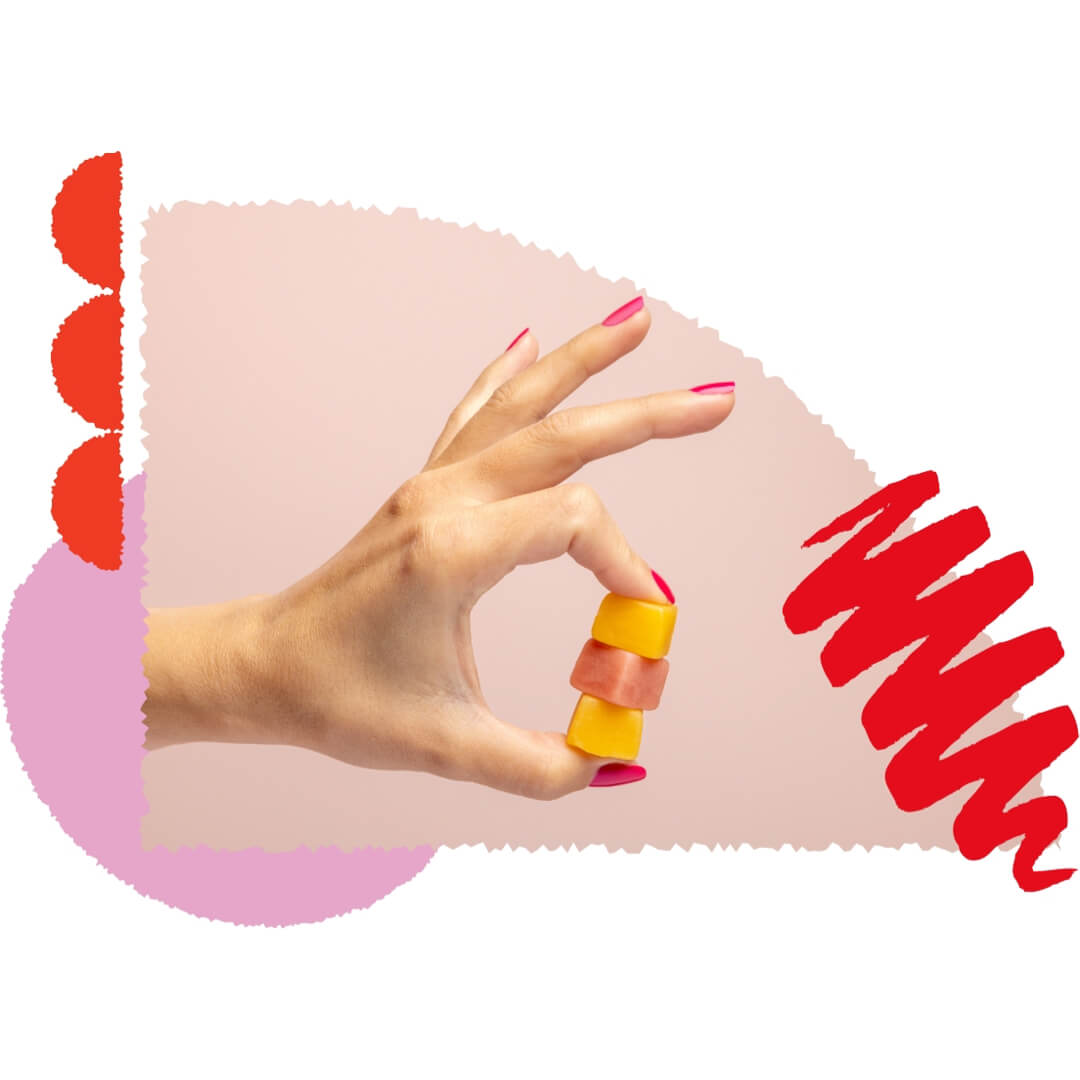 How does creatine work?
Creatine helps provide a steady supply of energy for muscles, especially when you're exercising long and hard.* It helps fuel muscle growth, enhances muscle strength and supports physical performance.* People who take creatine use it to help maintain good energy reserves during high-intensity workouts.
Zhou Creatine Gummy is made with creatine monohydrate, the most researched and trusted form of creatine. We've also added vitamin B-12 for an energy boost to get you through those tough workouts.*
Creatine Monohydrate
Supports muscle growth*
Supports physical performance*
Helps enhance muscle strength*
Pre, during & post workout stack
No added sugar
Vegan & delicious
Easy way to fuel
Science-backed ingredients, to get you through those tough workouts
5g Creatine Monohydrate
For muscle growth support*
2.4mcg Vitamin B-12
For cellular energy support*
Try Now
Creatine gummies support muscle growth*

Supports physical performance*

Helps to enhance muscle strength*

Provide a boost of cellular energy*

Made with no added sugar

Delicious pink lemonade flavor

Easy way to fuel, just pop in and enjoy!
| | | |
| --- | --- | --- |
| | Gummies | Powders |
| Convenient + mess free | | |
| No mixing or drinking required | | |
| Tastes great | | |
| B12 | | |
| Gritty taste | | |
If you're not 100% satisfied with your product, we've got a 30-Day Money-Back Guarantee. Easy peasy.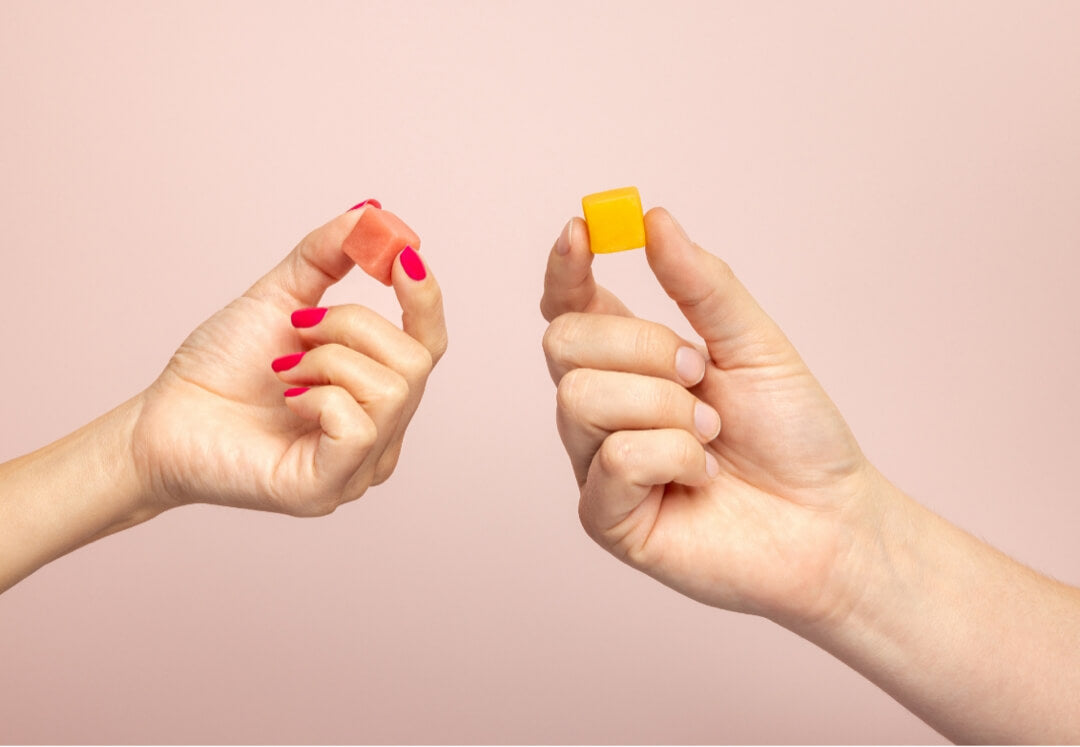 Why choose Creatine Gummies?
Made with Creatine Monohydrate, the most heavily researched and trusted form of creatine
Sugar free
Easy to take, no mixing or drinking
Perfect for on-the-go or in your gym bag
View Supplement Facts