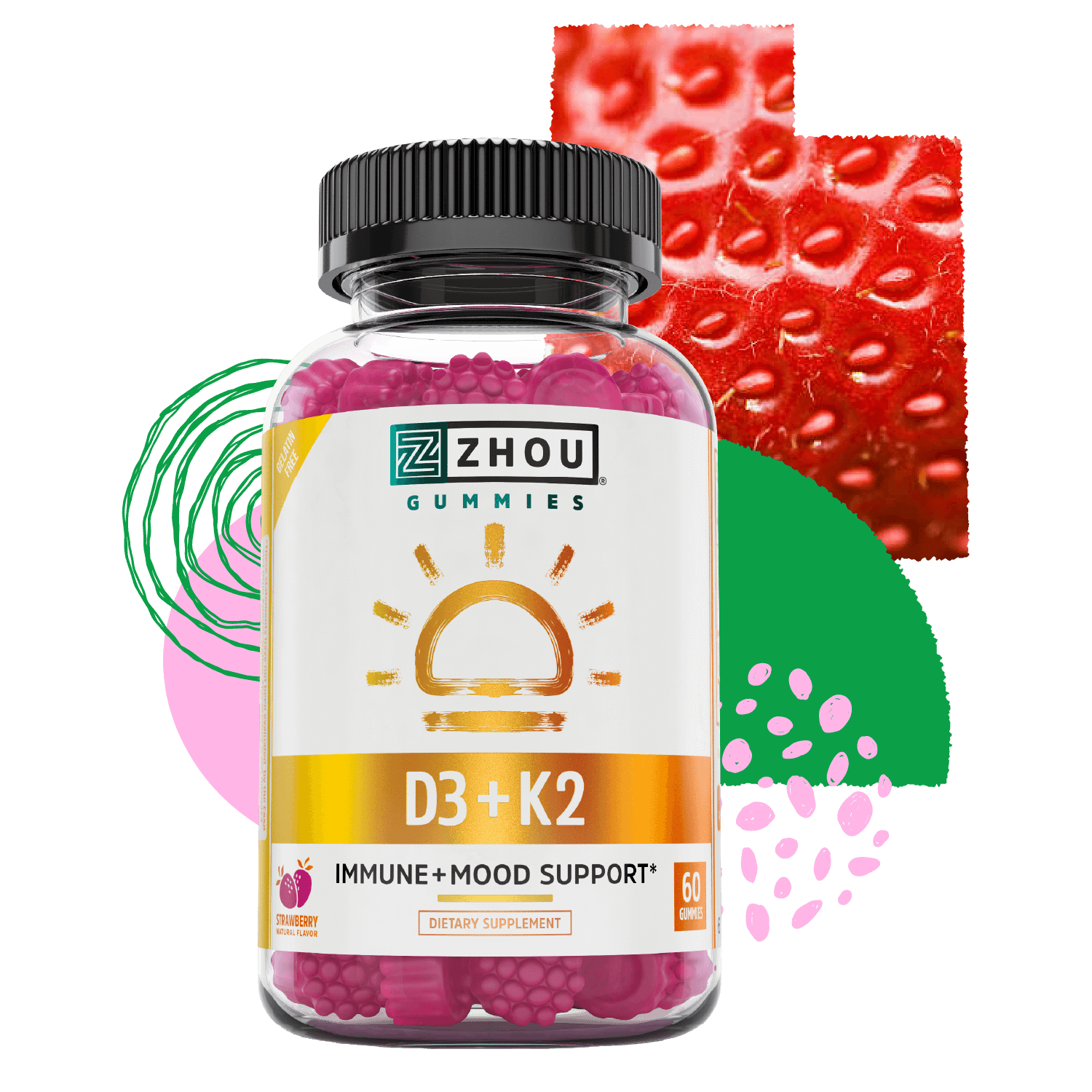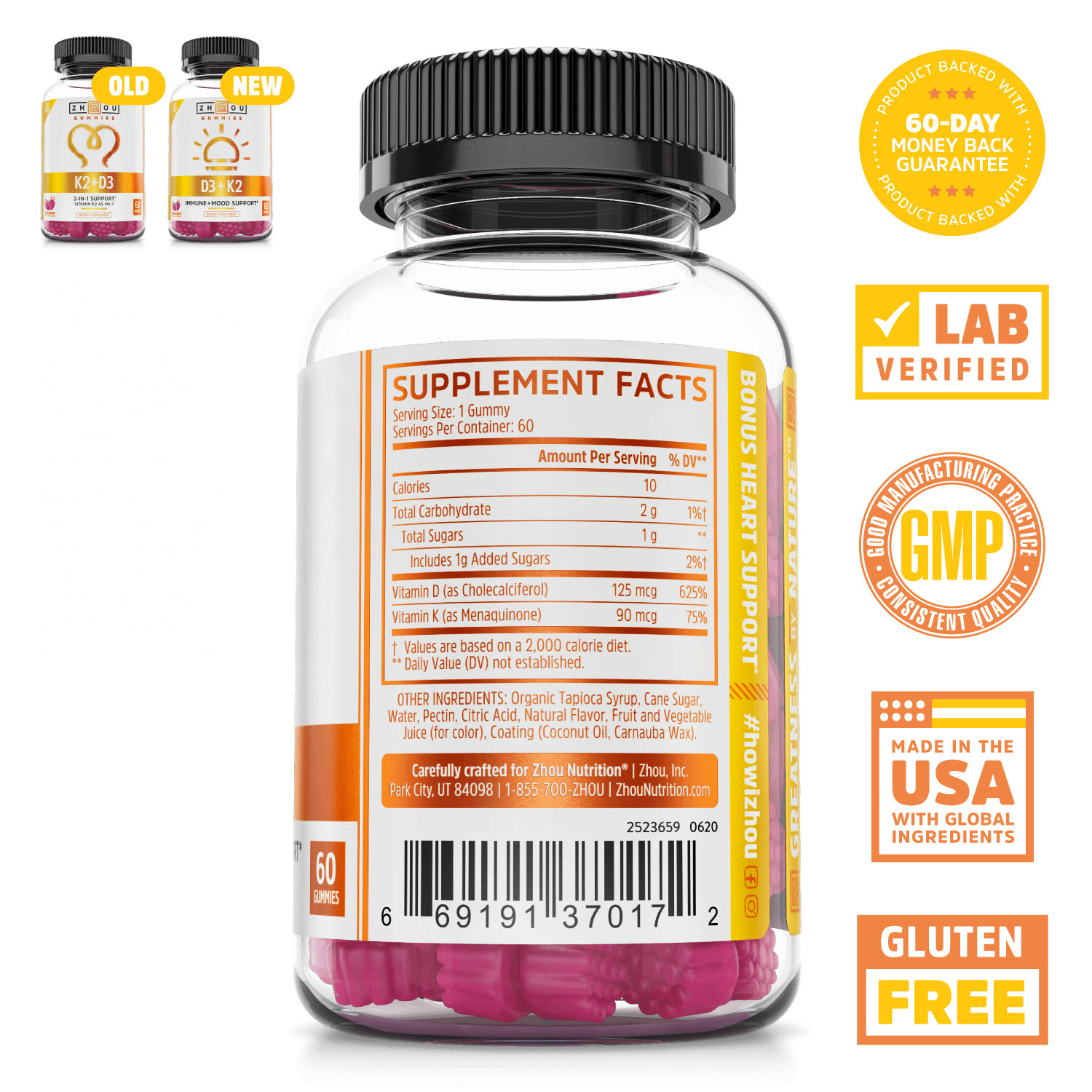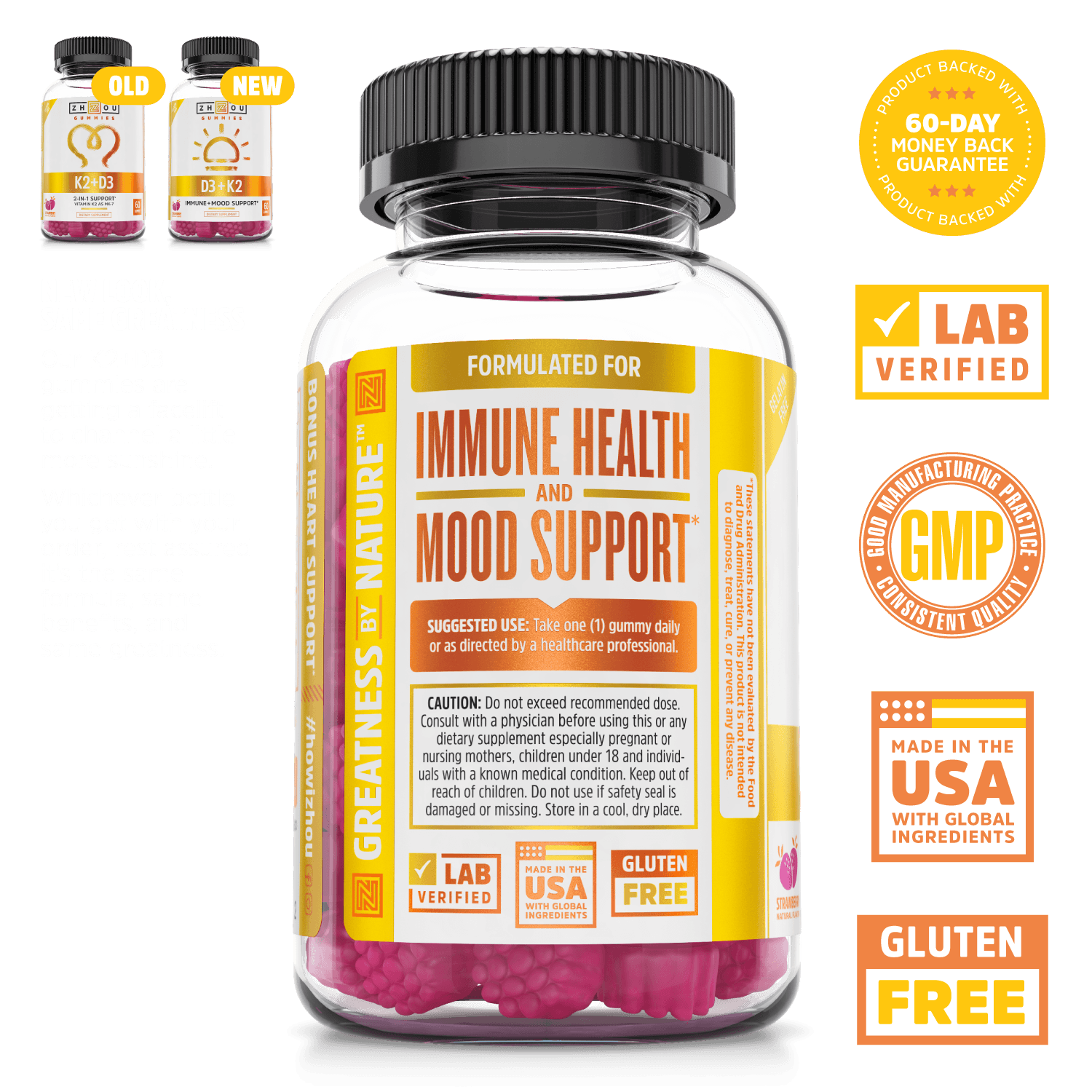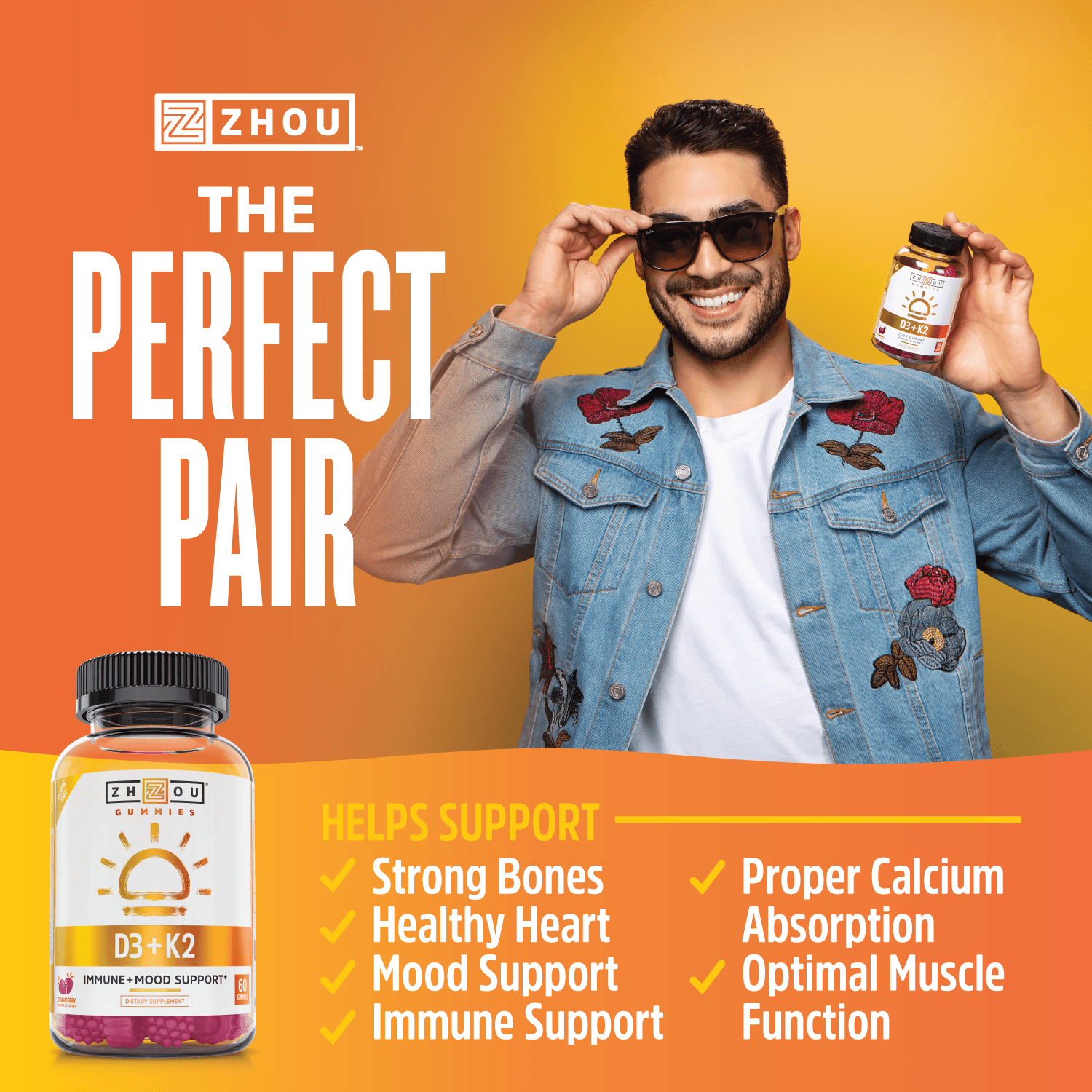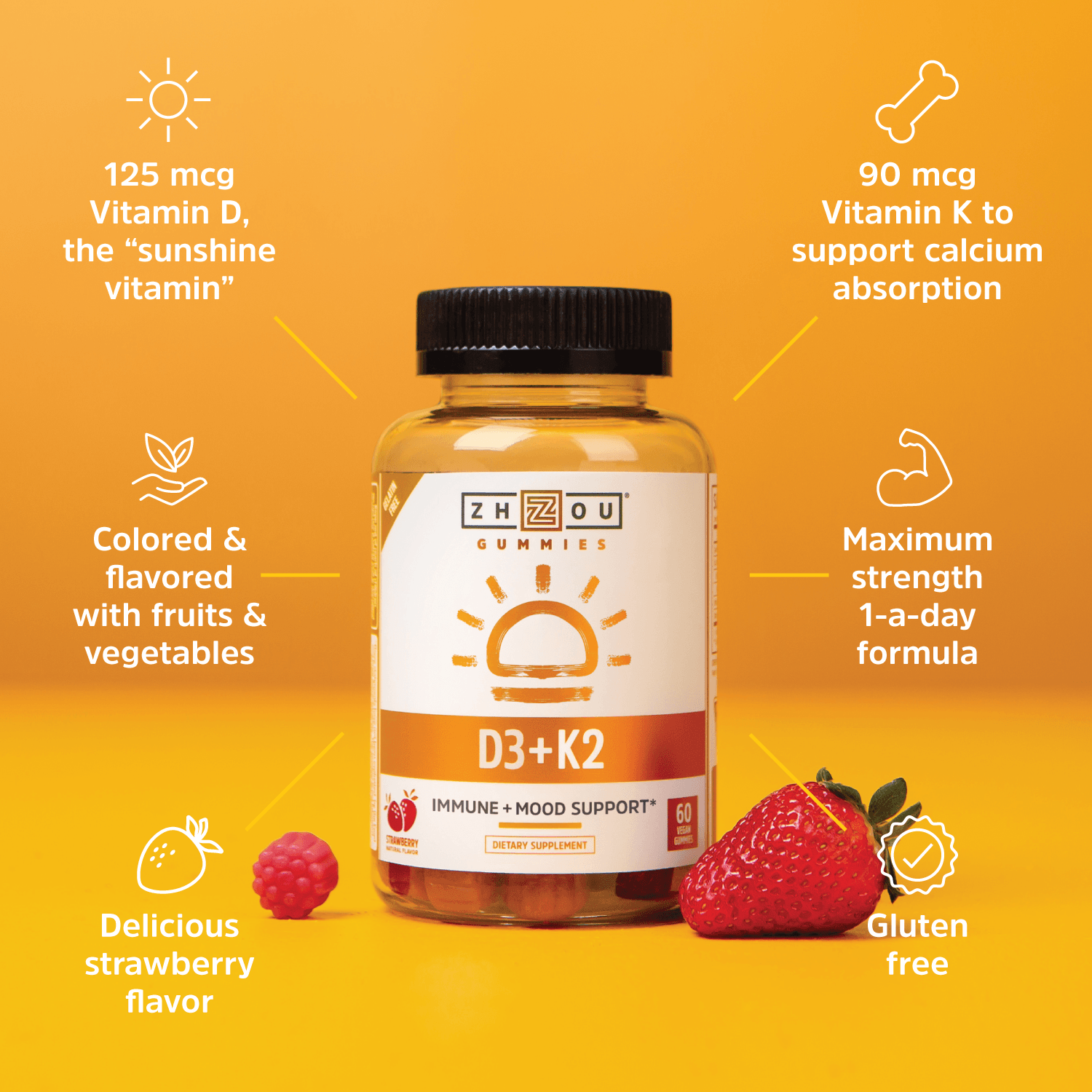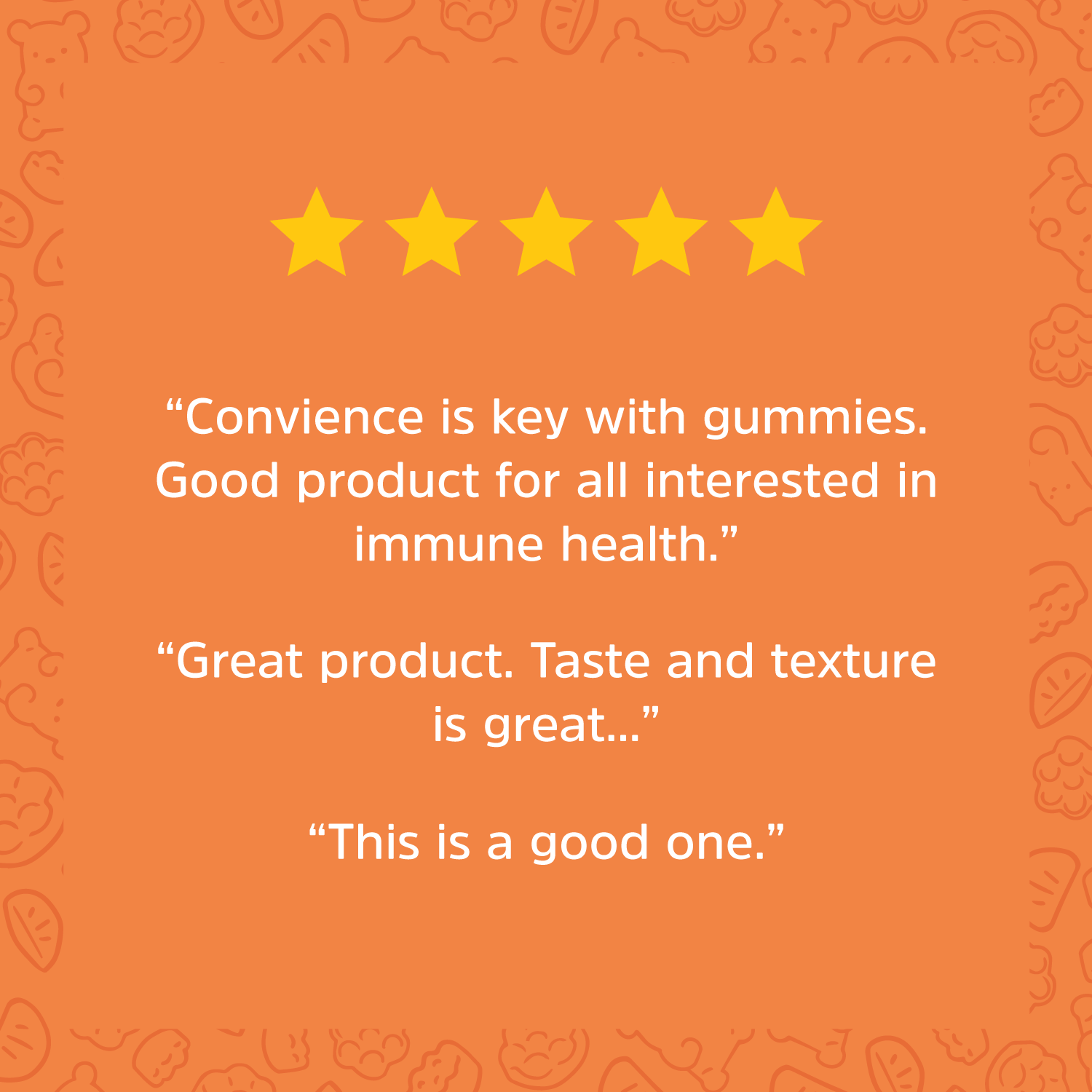 D3 + K2 Gummies
servings per bottle: 60


Product Description
Take one (1) gummy daily or as directed by a healthcare professional.
Need more of that sweet, sweet sunshine? Regardless of the forecast, rest assured, D3+K2 has you covered. Most of us are deficient in vitamin D3, or the sunshine vitamin. But what you may not know is that if you're fighting a vitamin D deficiency, you also need to supplement vitamin K2 to maximize the benefits. Now, you can get your daily dose of Vitamin D in a delicious, all natural strawberry gummy. Get all-in-one peace of mind with this bioactive sunshine-replacing savior.


Featured Ingredients
Vitamin D
as cholecalciferol
Vitamin K
as menaquinone
Organic tapioca syrup
Cane sugar
Strawberry
natural flavor
Fruit & vegetable juice
for color
Coconut oil
* These statements have not been evaluated by the FDA. These products are not intended to diagnose, treat, cure or prevent any disease.
}
Pairs well with