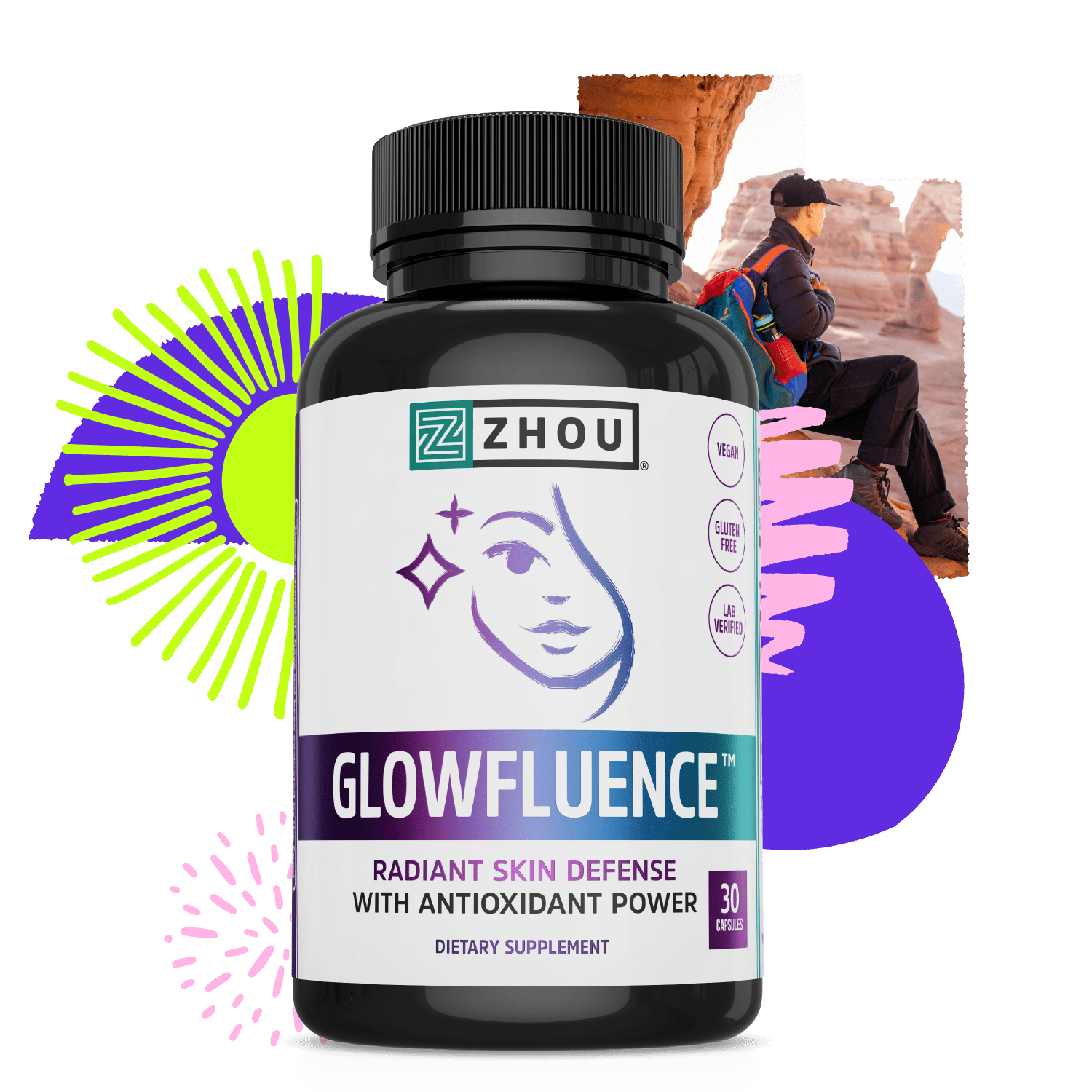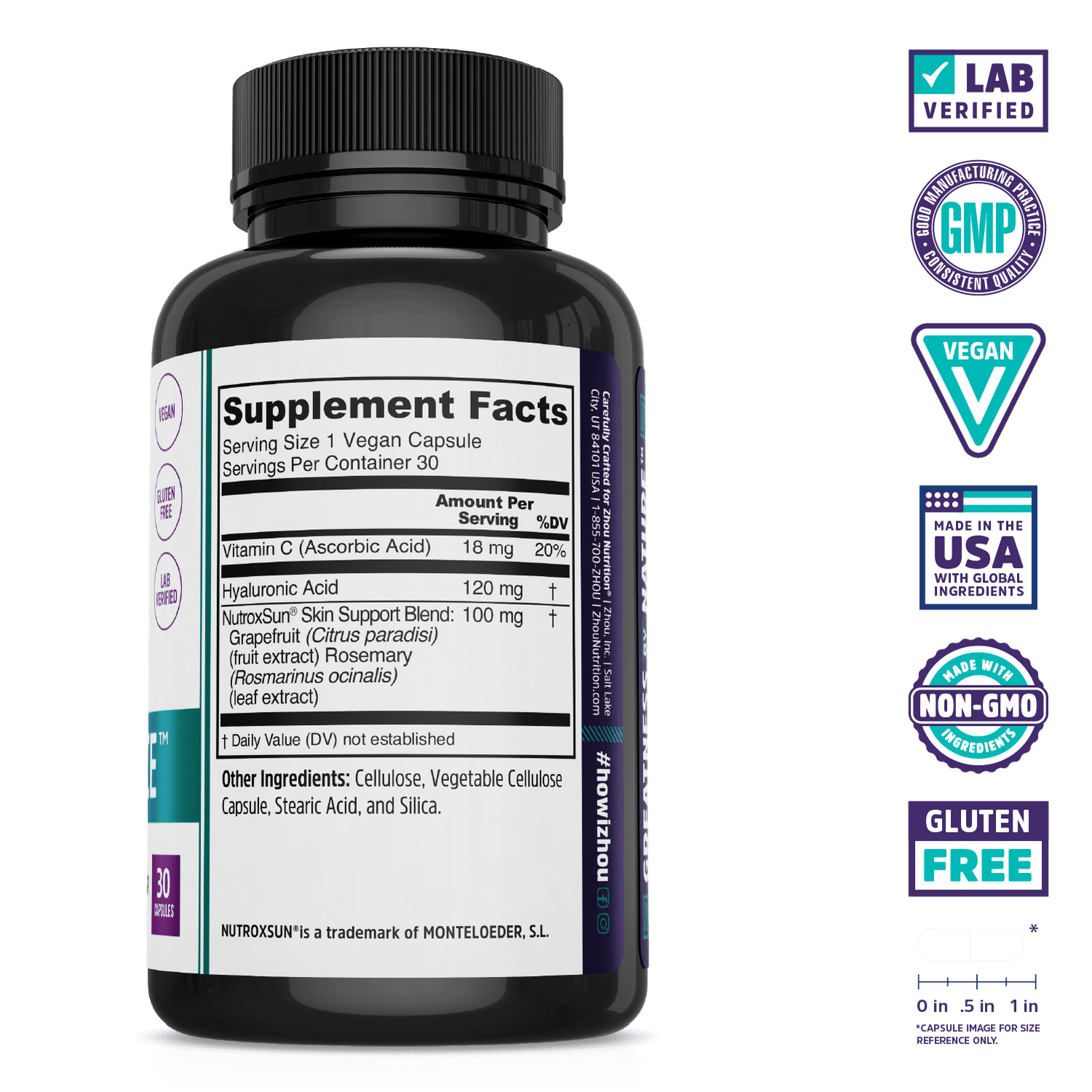 Glowfluence
servings per bottle: 30


Product Description
Take one (1) vegan capsule daily, preferably with meals or as directed by a healthcare practitioner. Use only as directed.
Say hello to radiant, youthful looking skin! Introducing our newest member of the beauty family, Glowfluence is a supplement that helps you look good from within. It features vitamin C, an antioxidant powerhouse that works to add beneficial nutrients to your beauty routine. Antioxidants are great at fighting free radicals in your body and keeping oxidative stress at bay. We've also added NutroxSun® Blend that boasts skin-loving ingredients to support skin elasticity and firmness for a more youthful-looking glow. Vegan, gluten-free and made without soy, Glowfluence also provides 120 mg of hyaluronic acid in each capsule. Hyaluronic acid is a highly-coveted and much-loved beauty elixir that helps support more luminous and radiant-looking skin so you can look in the mirror and feel the glow.


Featured Ingredients
Vitamin C
as ascorbic acid
Grapefruit extract
Rosemary leaf extract
Hyaluronic acid
* These statements have not been evaluated by the FDA. These products are not intended to diagnose, treat, cure or prevent any disease.
}
Pairs well with