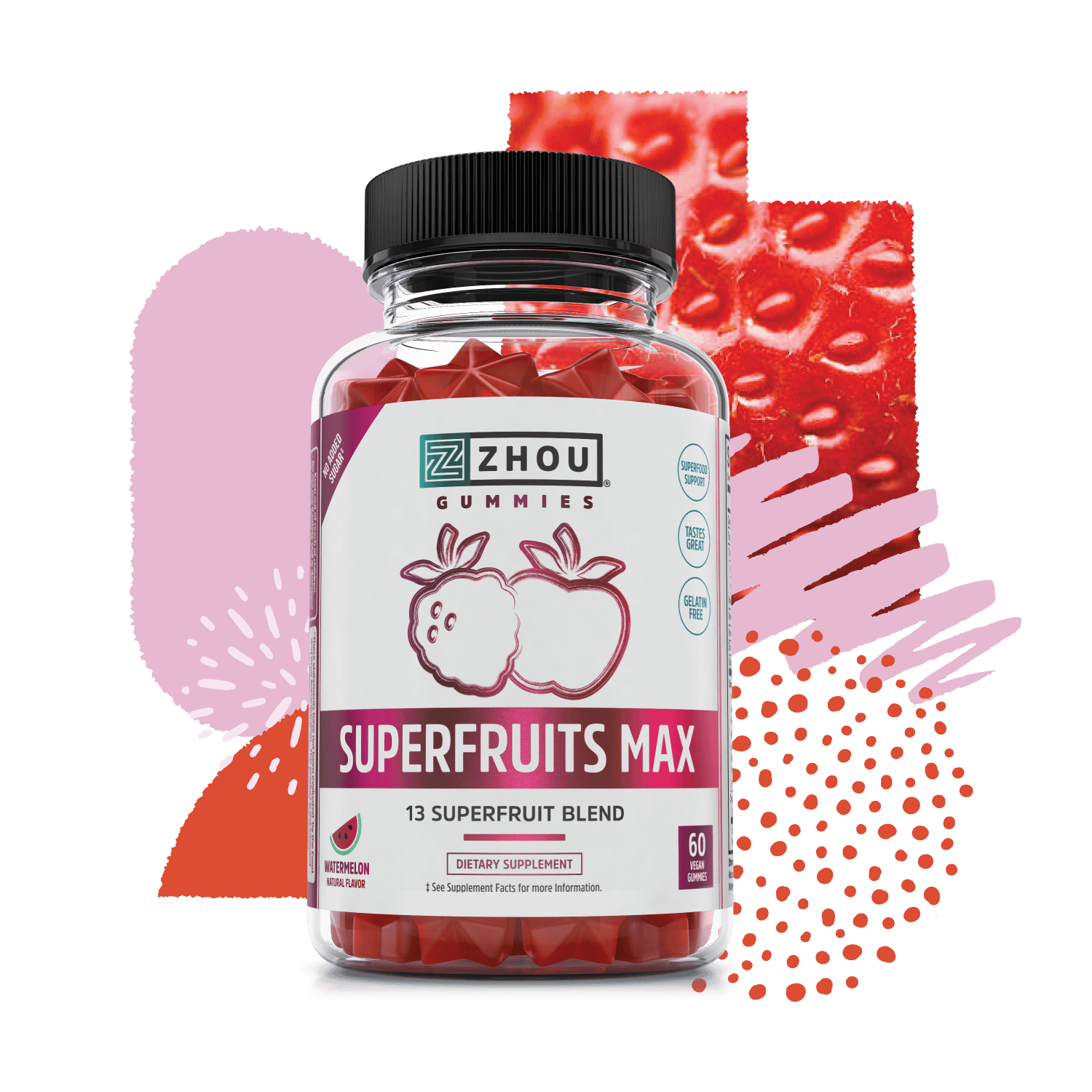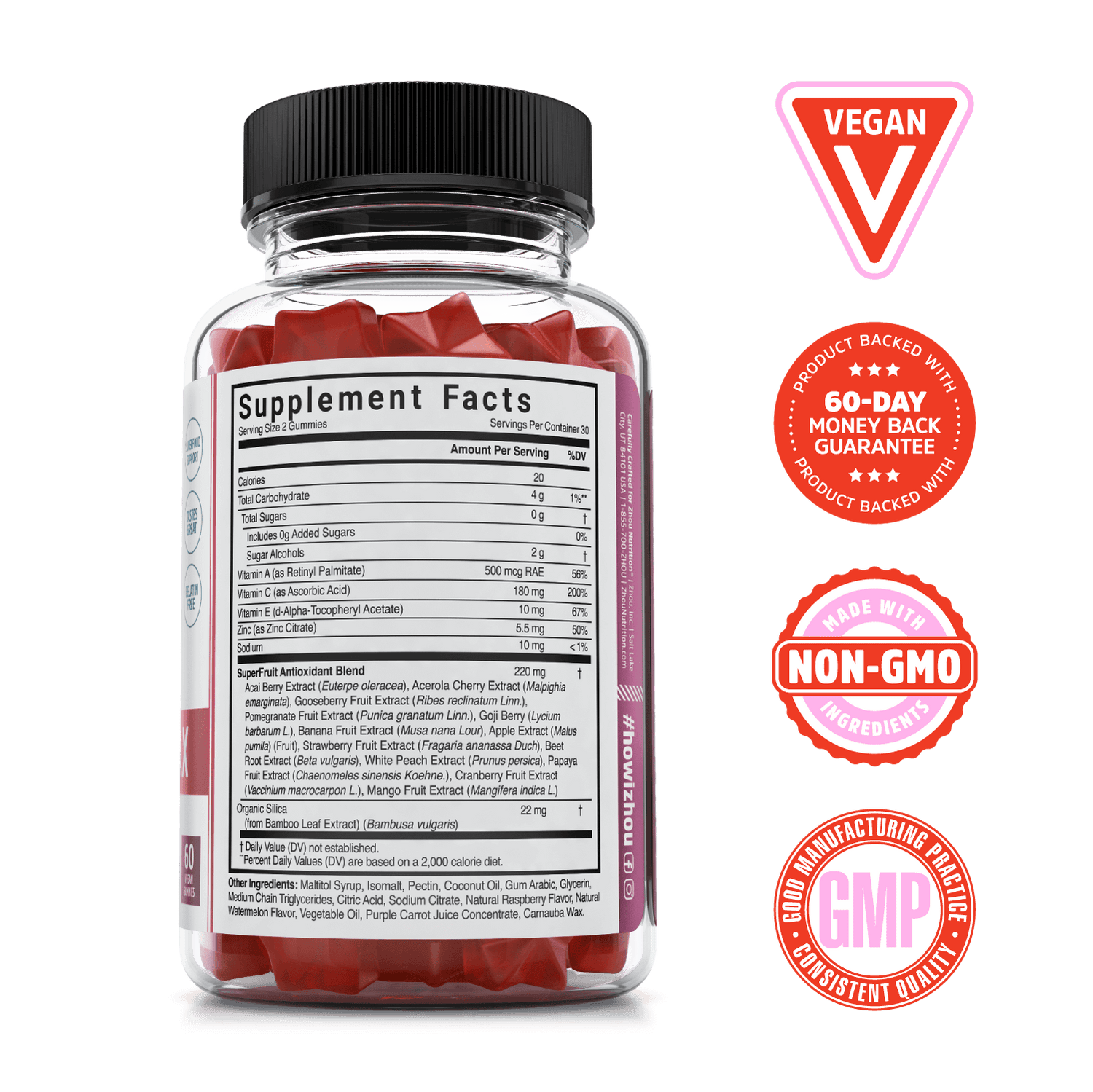 Superfruit Max Gummies
servings per bottle: 30


Product Description
Mix one scoop into 8 oz. of water, juice, a smoothie or your favorite drink.
Super-fuel your day with this powerful antioxidant blend in a delicious gummy formula. Superfruit Max features 13 superfruits that are rich in vitamins, minerals and antioxidants. Our blend provides 500 mcg of vitamin A, an important vitamin for immune health. Additionally, the SuperFruit Antioxidant Blend combines the power of fruits such as Acai Berry, Goji Berry and Pomegranates to fuel your day with beneficial antioxidants, which are known as nature's free radical fighters. Superfruit Max is a superfood, so it's an excellent option for those looking to support their health with a nutrient-rich supplement. The delicious watermelon flavor is natural, and our gummies are made with no added sugar and are vegan-friendly, making it easy to share the antioxidant love with everyone.


Featured Ingredients
Superfruit Antioxidant Blend
Vitamin A
as Retinyl Acetate
Vitamin C
as Ascorbic Acid
Vitamin E
as d-Alpha Tocopheryl Acetate
Zinc
as Zinc Citrate
Sodium
Organic Silica
from Bamboo Leaf Extract
* These statements have not been evaluated by the FDA. These products are not intended to diagnose, treat, cure or prevent any disease.
}
Pairs well with