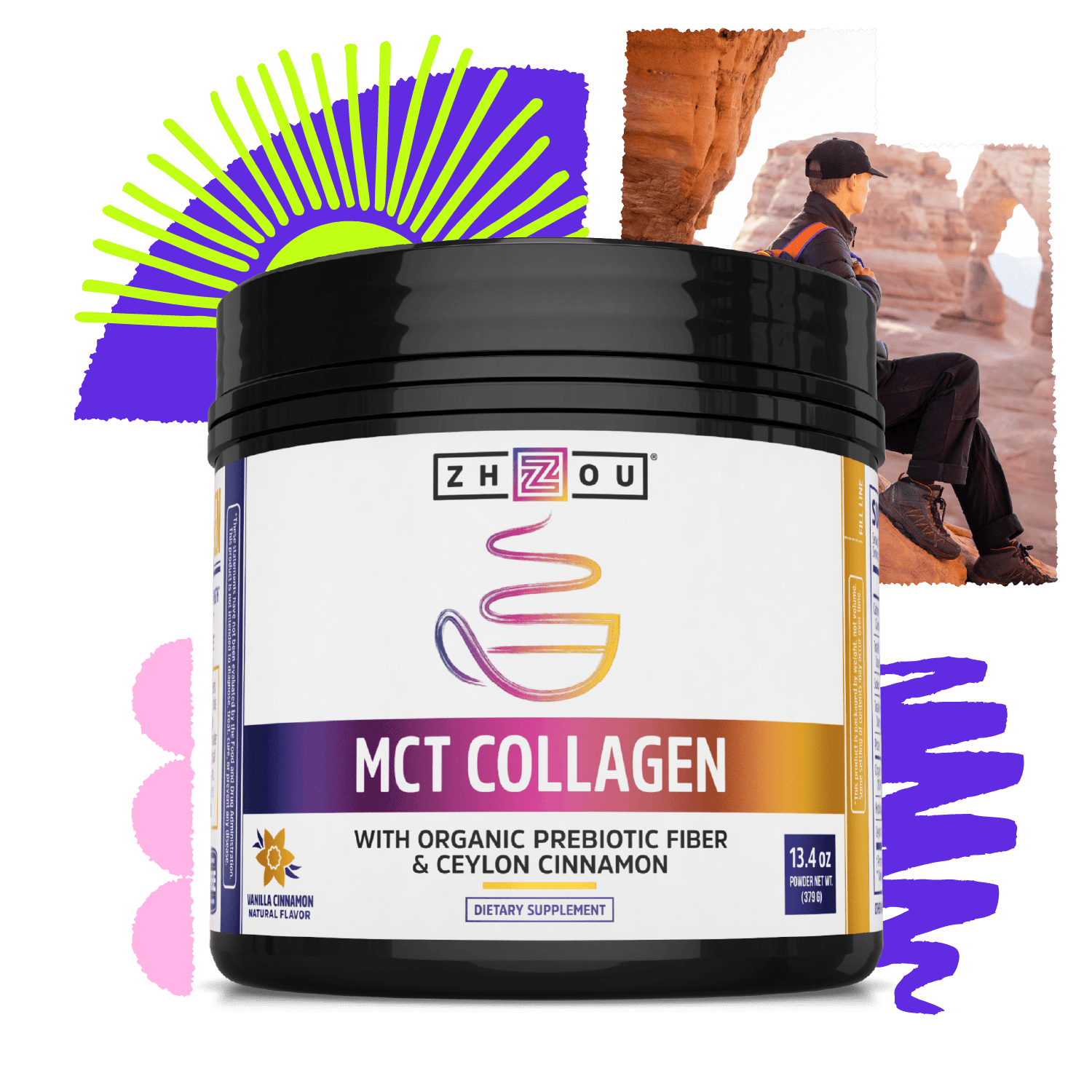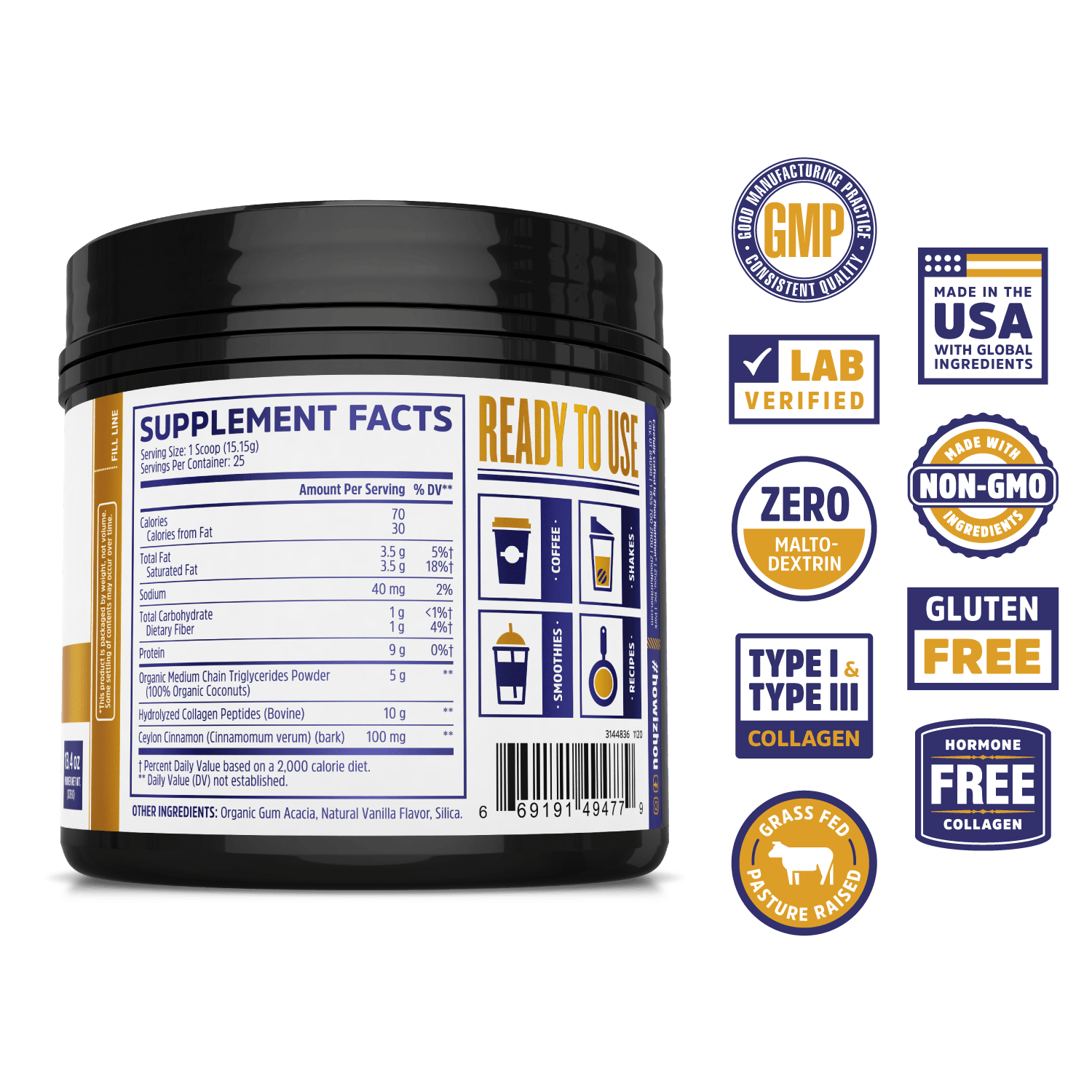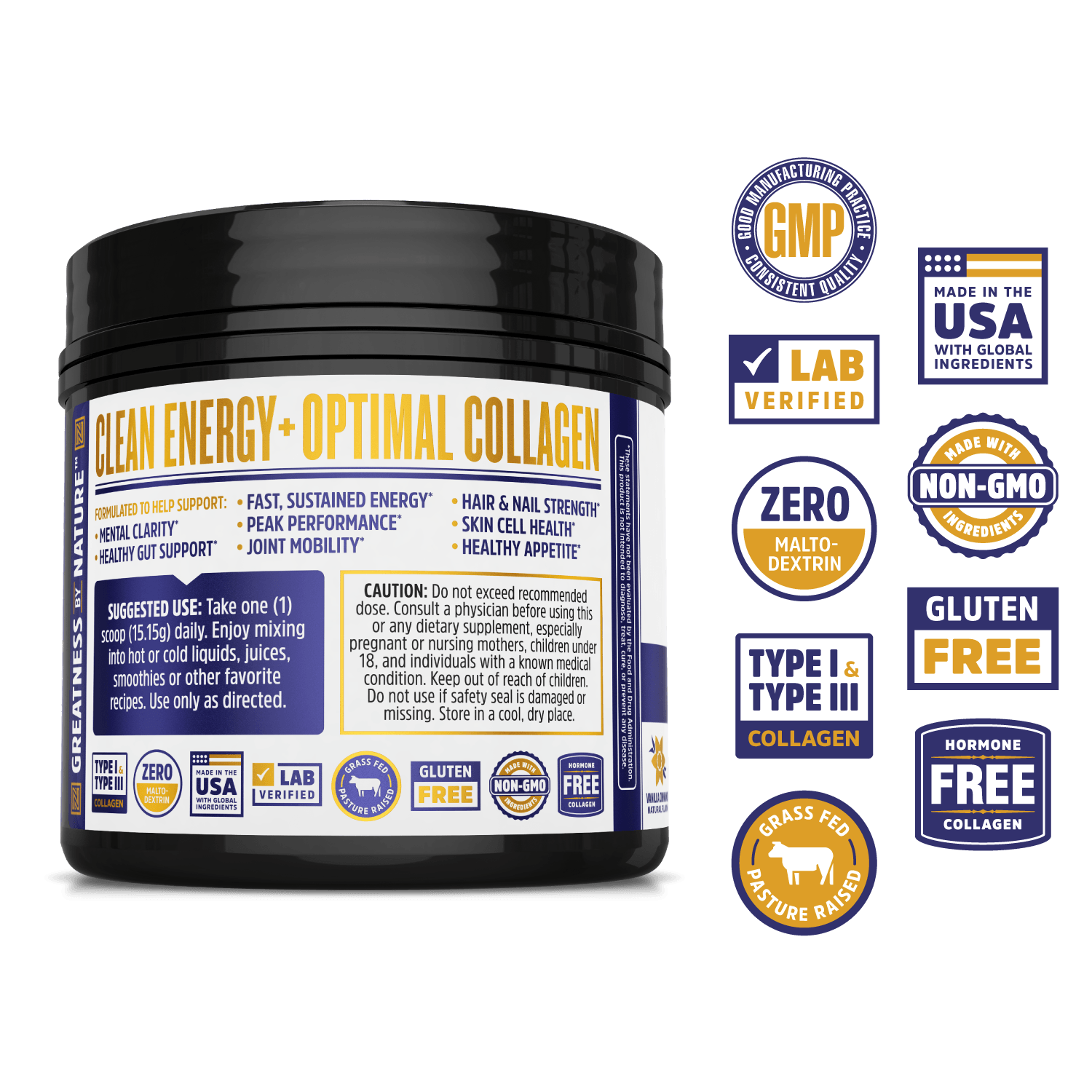 MCT Collagen
servings per bottle: 25


Product Description
Take one (1) scoop (15.15g) daily. Enjoy mixing into hot or cold liquids, juices, smoothies or other favorite recipes. Use only as directed.
Sometimes those Monday morning blues follow you around regardless of what day it is, so we created the perfect blend of MCT and Collagen to help you shake that feeling. Our MCTs are C8 and C10-- that's the good stuff and we've got lots of it.  Plus, we've packed MCT Collagen with type 1 and type 3 collagen optimal for hair, skin, and nails, along with bone and joint support. MCT Collagen is an immediate and robust source of energy and collagen, perfect for kickstarting your day no matter how you like to play.



Featured Ingredients
Organic medium chain triglycerides powder
from coconuts
Hydrolyzed collagen peptides
bovine
Ceylon cinnamon
cinnamomum verum bark
Organic gum acacia
Natural vanilla flavor
* These statements have not been evaluated by the FDA. These products are not intended to diagnose, treat, cure or prevent any disease.
}
Pairs well with