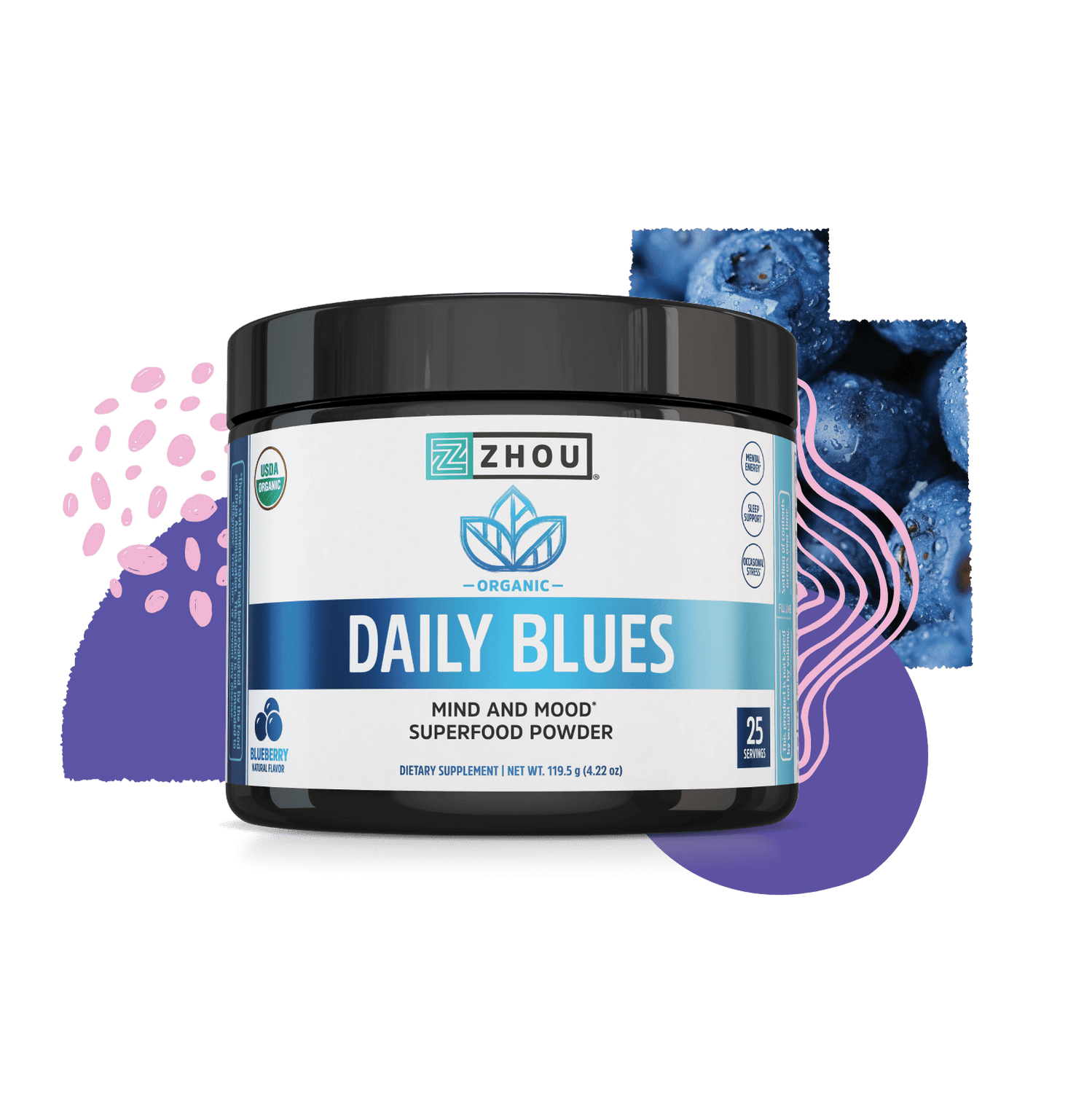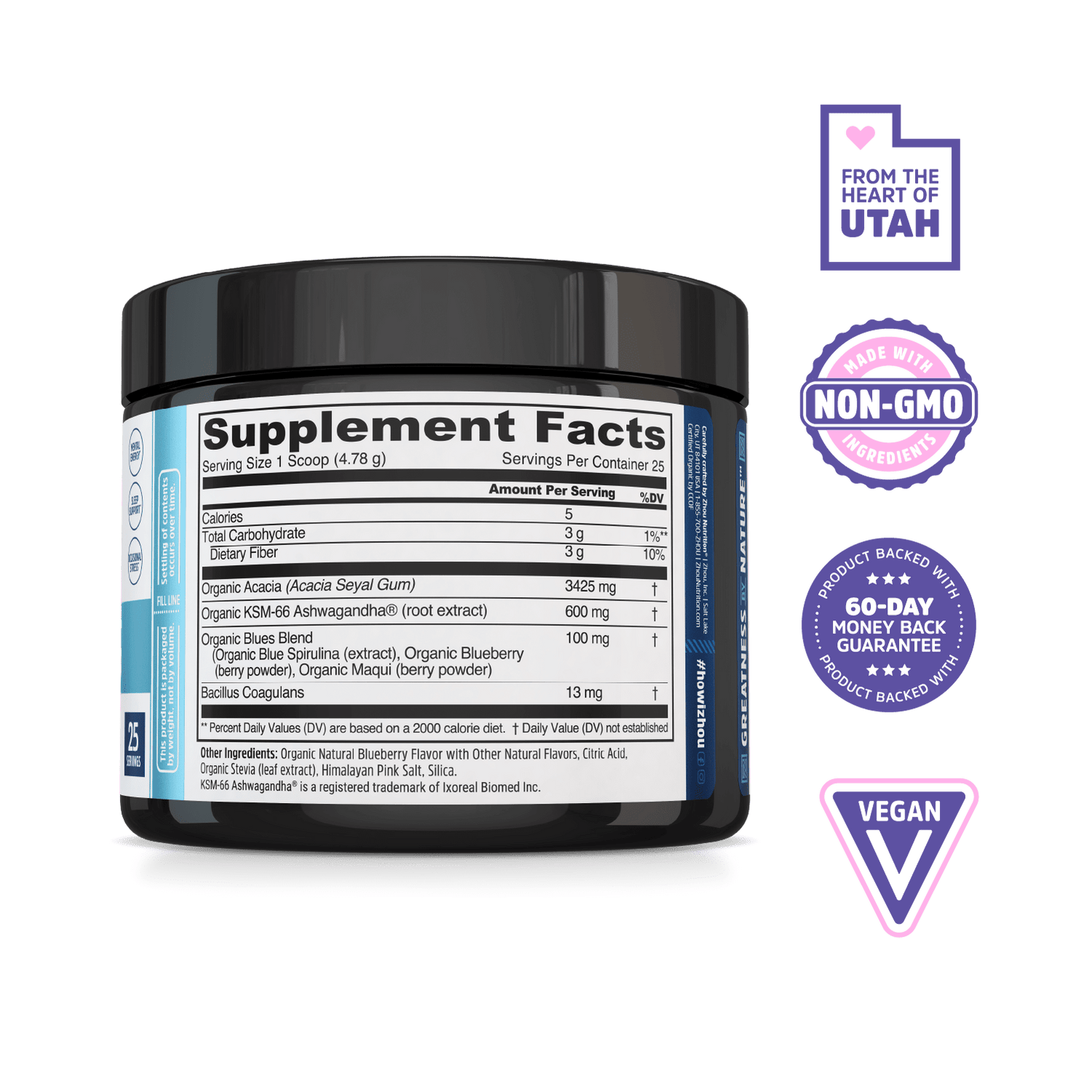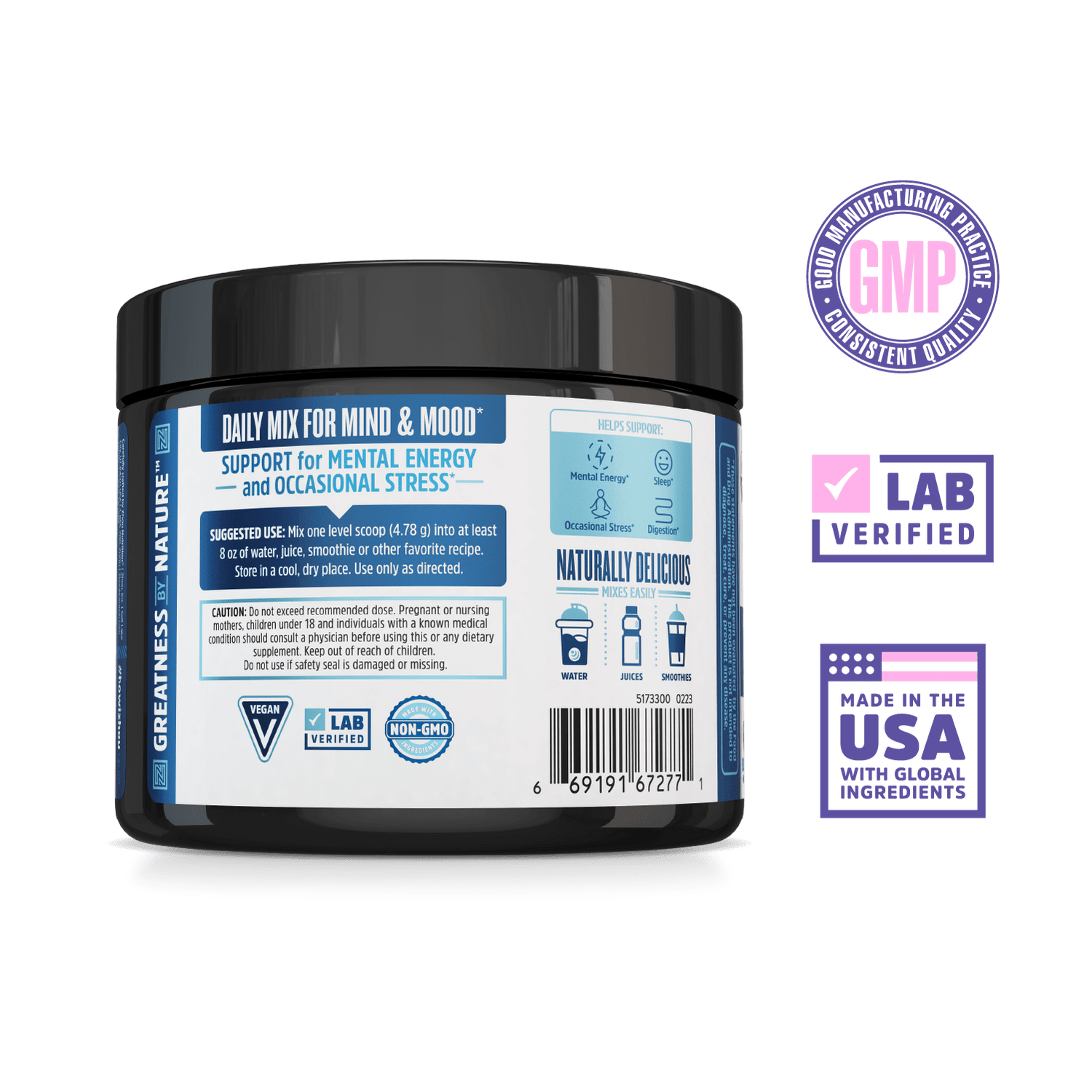 Daily Blues
servings per bottle: 30


Product Description
Use only as directed. Take three (3) tablets with a meal or glass of water. Store in a cool, dry place.
Energize your day with Zhou Daily Blues Powder and give yourself a supercharged boost. This extraordinary superfood enhances your overall well-being with a unique blend of organic blue fruits packed with essential vitamins, minerals, and antioxidants. Our Organic Blues Blend combines the goodness of Spirulina, Blueberry, and Maqui Berry, all known for their health benefits. To further enhance its power, we've included KSM-66 Ashwagandha®, an ultra-potent extract that supports mental clarity, mood, restful sleep, and a robust immune system. Daily Blues is proudly vegan, non-GMO, and USDA organic certified. Plus, we've gone the extra mile to ensure it tastes absolutely delicious, making it an irresistible part of your daily routine. Simply mix one scoop with water, juice, or blend it into a smoothie (our personal favorite) to enjoy the nourishing advantages of this nutrient-dense supplement. 


Featured Ingredients
Organic Acacia
Organic KSM-66 Ashwagandha
Organic Blues Blend
Bacillus Coagulans
* These statements have not been evaluated by the FDA. These products are not intended to diagnose, treat, cure or prevent any disease.
}
Pairs well with