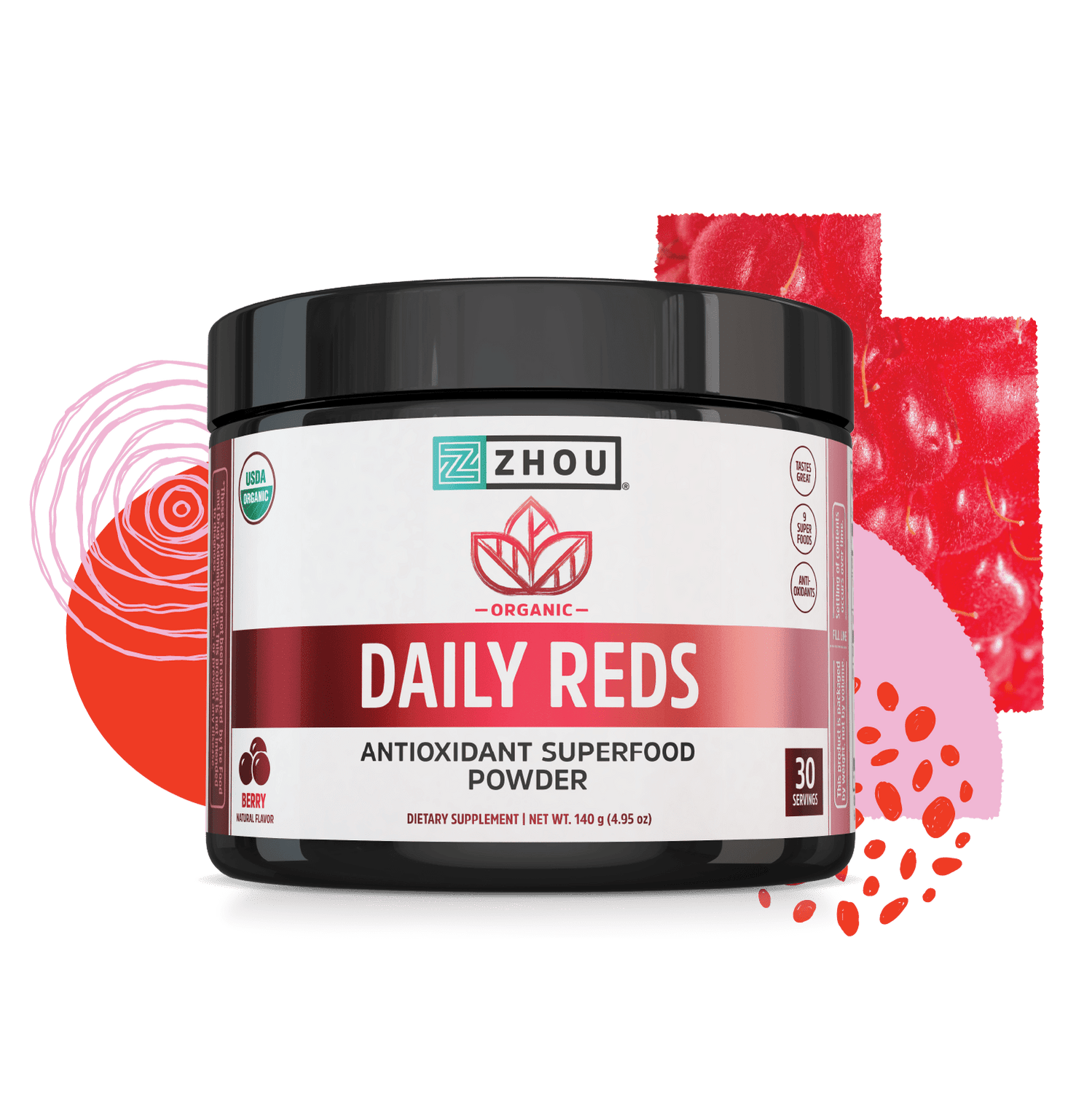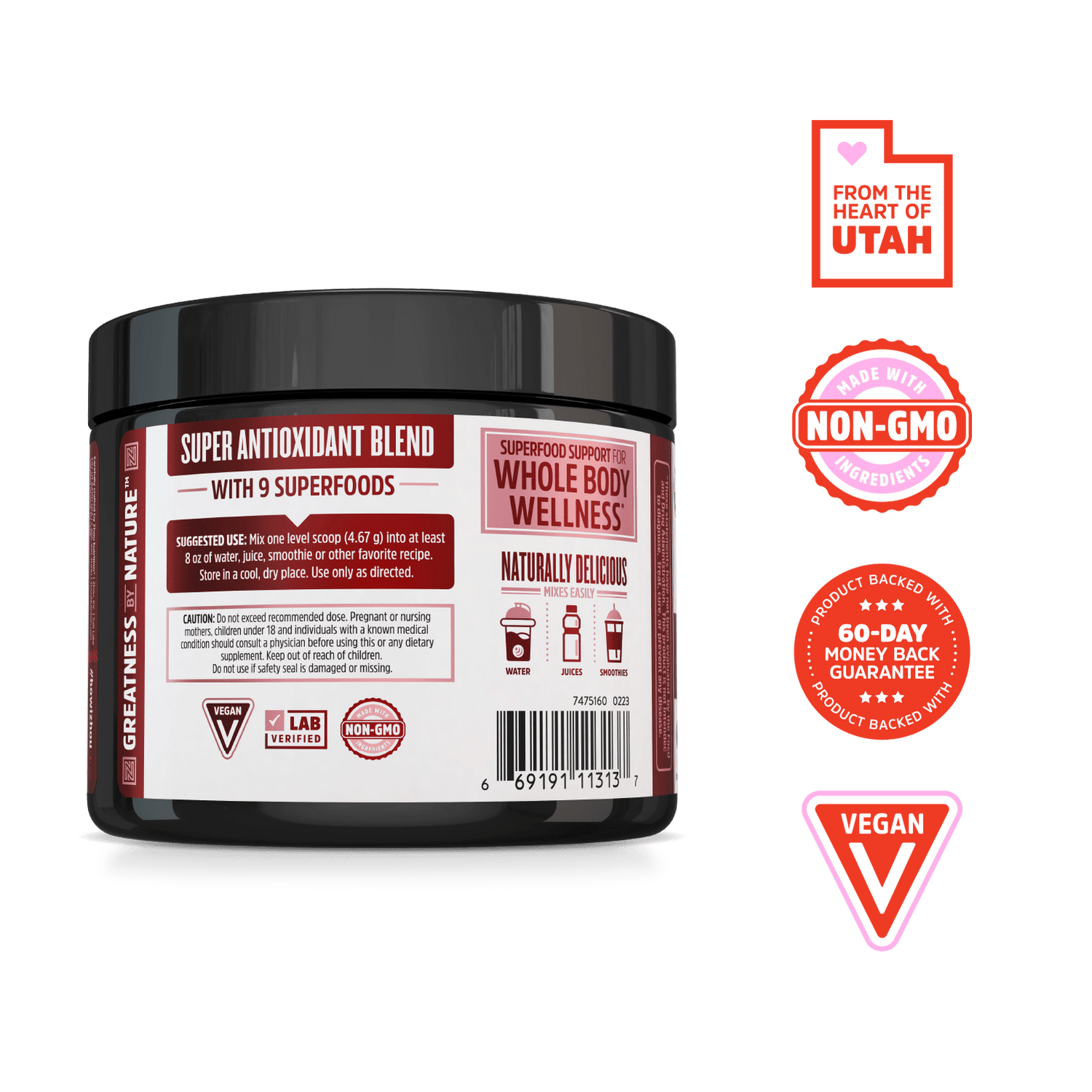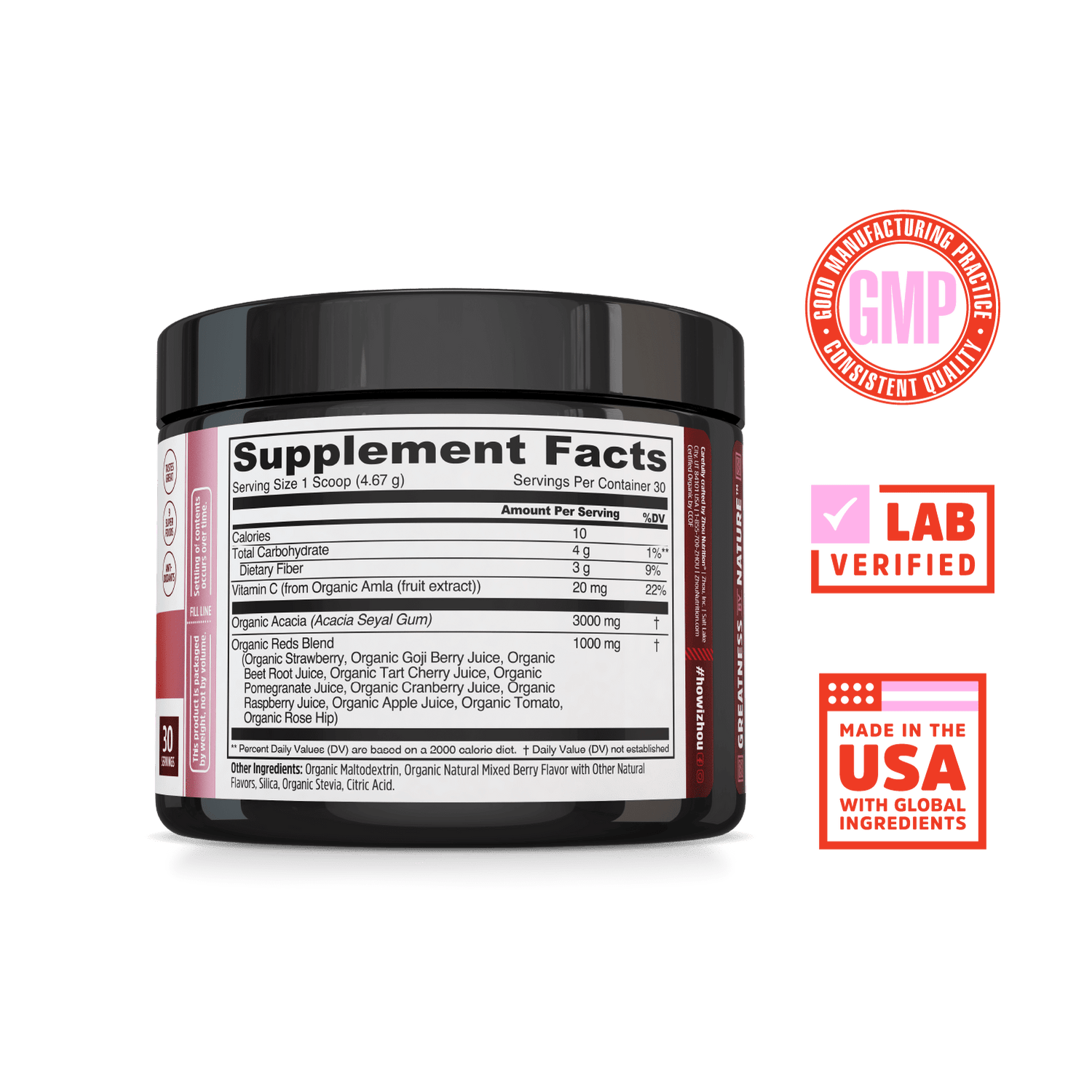 Daily Reds
servings per bottle: 30


Product Description
Mix one scoop into 8 oz. of water, juice, a smoothie or your favorite drink.
Start your day with a burst of energy from an invigorating blend of antioxidants neatly packed into a delicious daily supplement. Daily Reds proudly presents a harmonious combination of 9 superfruits abundant in antioxidants, providing a generous supply of essential vitamins, minerals, and properties that combat harmful free radicals. Infused with the strength of Tart Cherry, Goji Berry, and Pomegranate, this superfood supplement delights your taste buds with a refreshing berry flavor, completely free of added sugars, and suitable for those following a vegan lifestyle. Embrace a guilt-free and nourishing path to well-being while spreading the joy of antioxidant benefits with others.


Featured Ingredients
Vitamin C
Organic Acacia
Organic Reds Blends
* These statements have not been evaluated by the FDA. These products are not intended to diagnose, treat, cure or prevent any disease.
}
Pairs well with