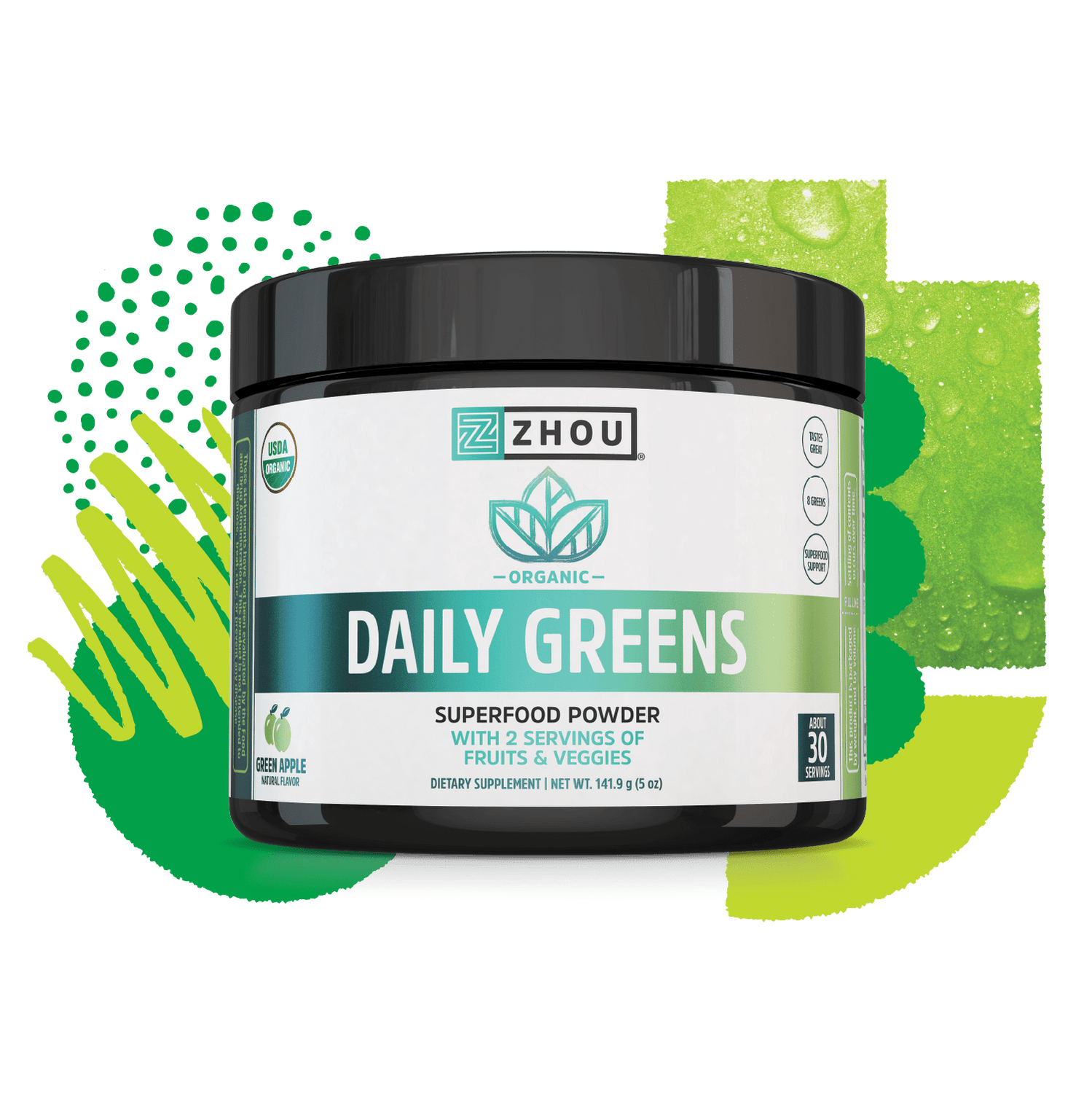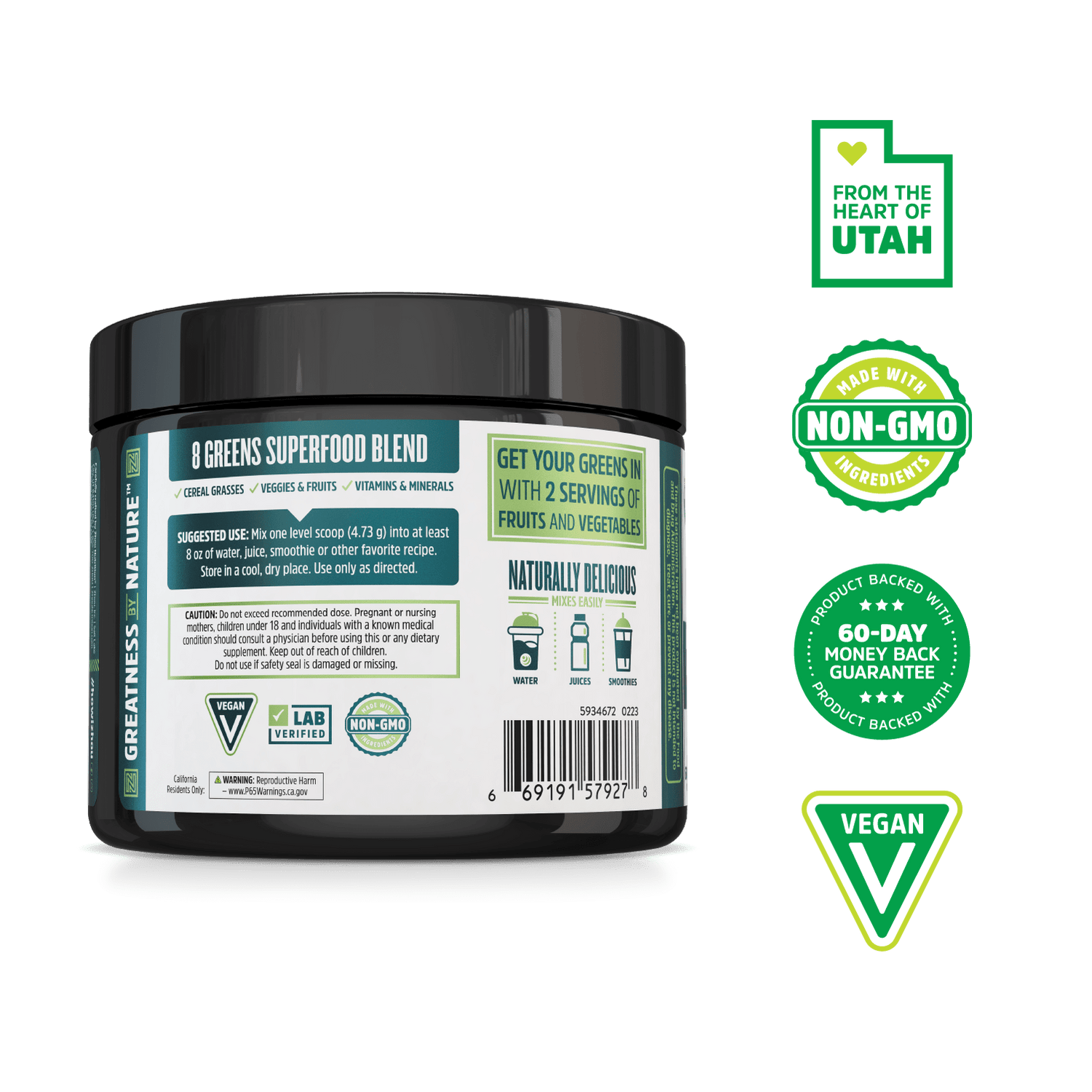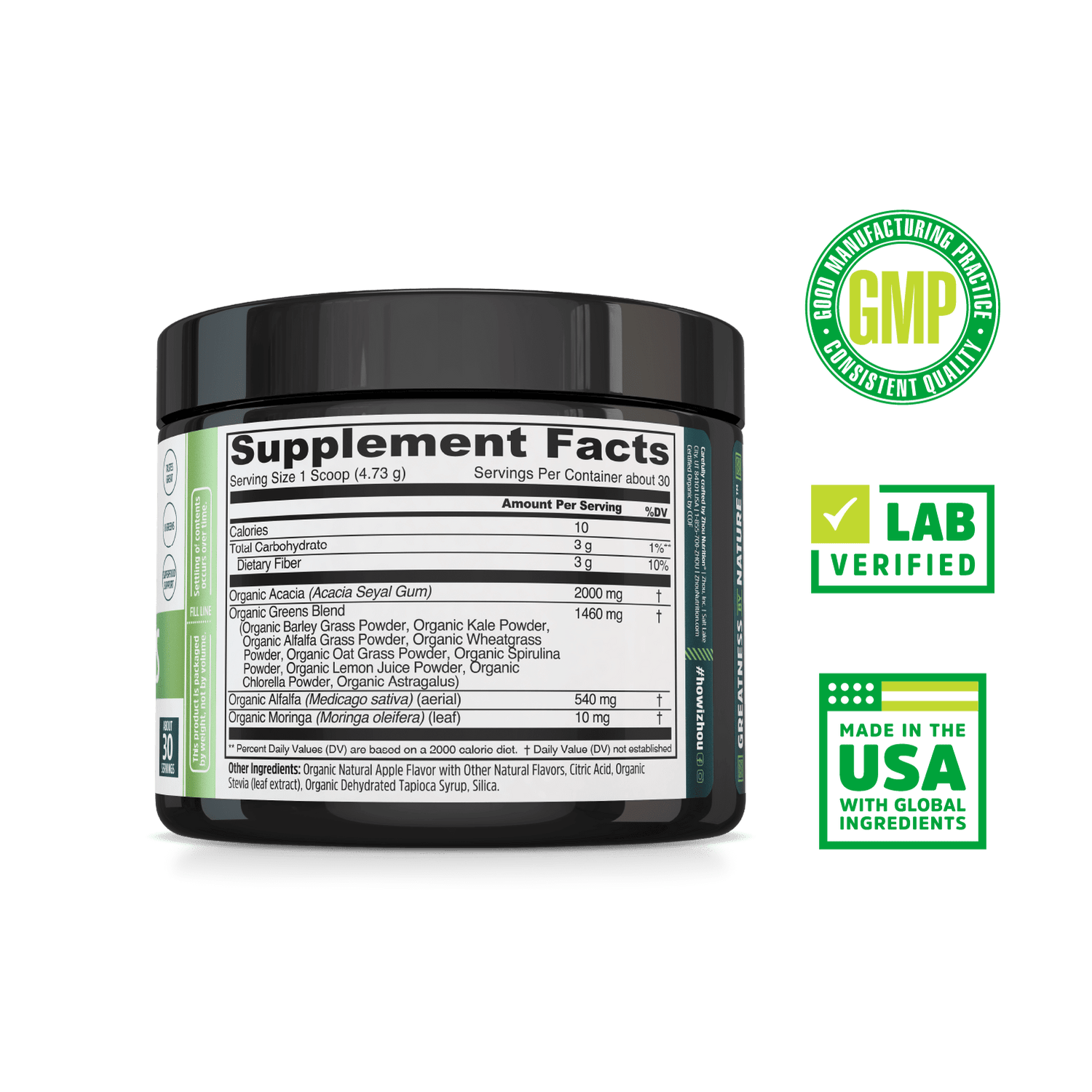 Daily Greens
servings per bottle: 30


Product Description
Mix one scoop into 8 oz. of water, juice, a smoothie or your favorite drink.
Energize your day with Zhou Daily Greens Powder, the ultimate fuel for boosting your well-being. This extraordinary superfood is designed to nourish your body from the inside out, harnessing the power of organic greens packed with essential vitamins, minerals, and antioxidants. Each serving contains the equivalent of two full servings of fruits and vegetables, including the beneficial goodness of Barley, Spirulina, Kale, and an array of other superfoods found in our 1460 mg Organic Greens Blend. 


Featured Ingredients
Organic Acacia
Organic Greens Blend
Organic alfalfa
Organic Moringa
* These statements have not been evaluated by the FDA. These products are not intended to diagnose, treat, cure or prevent any disease.
}
Pairs well with