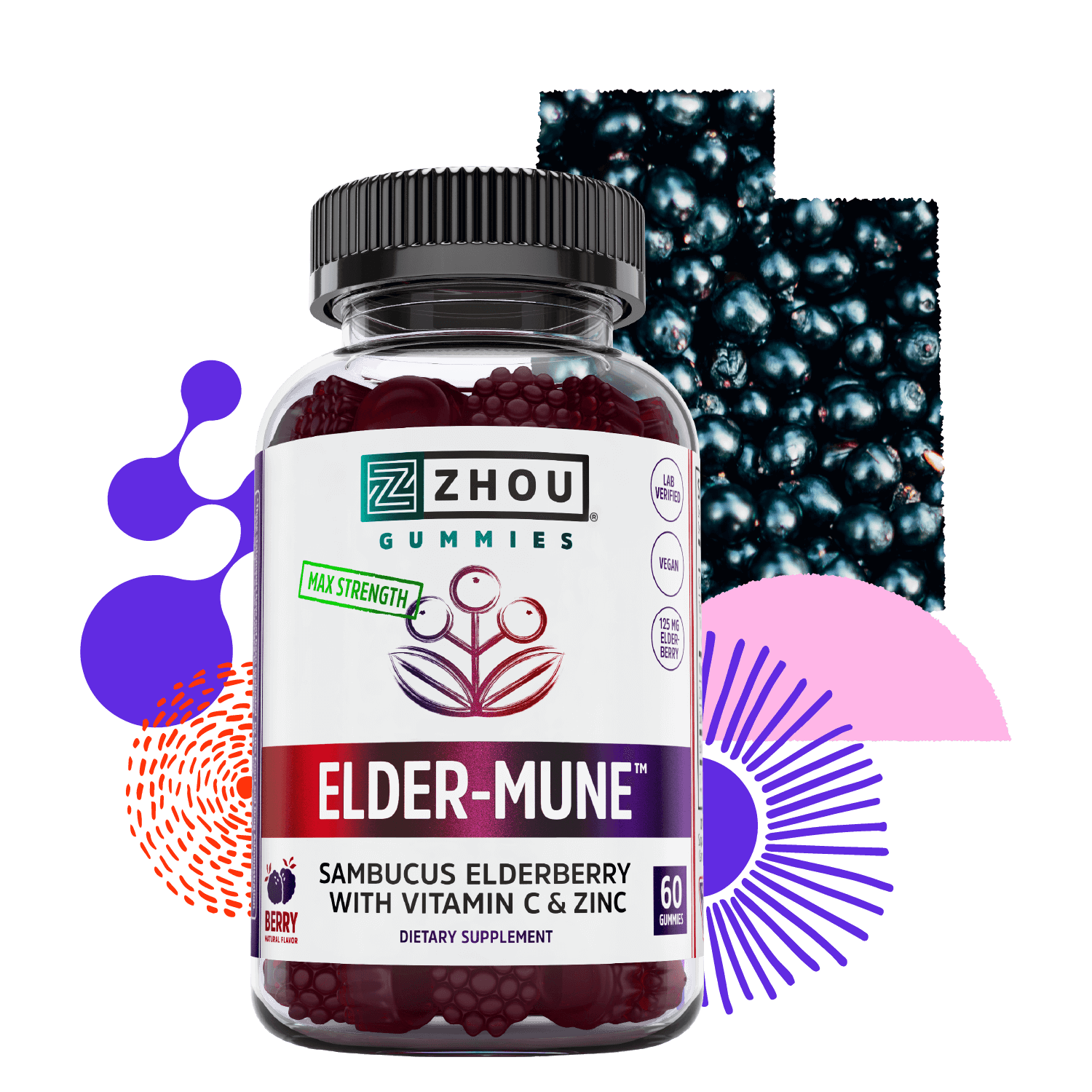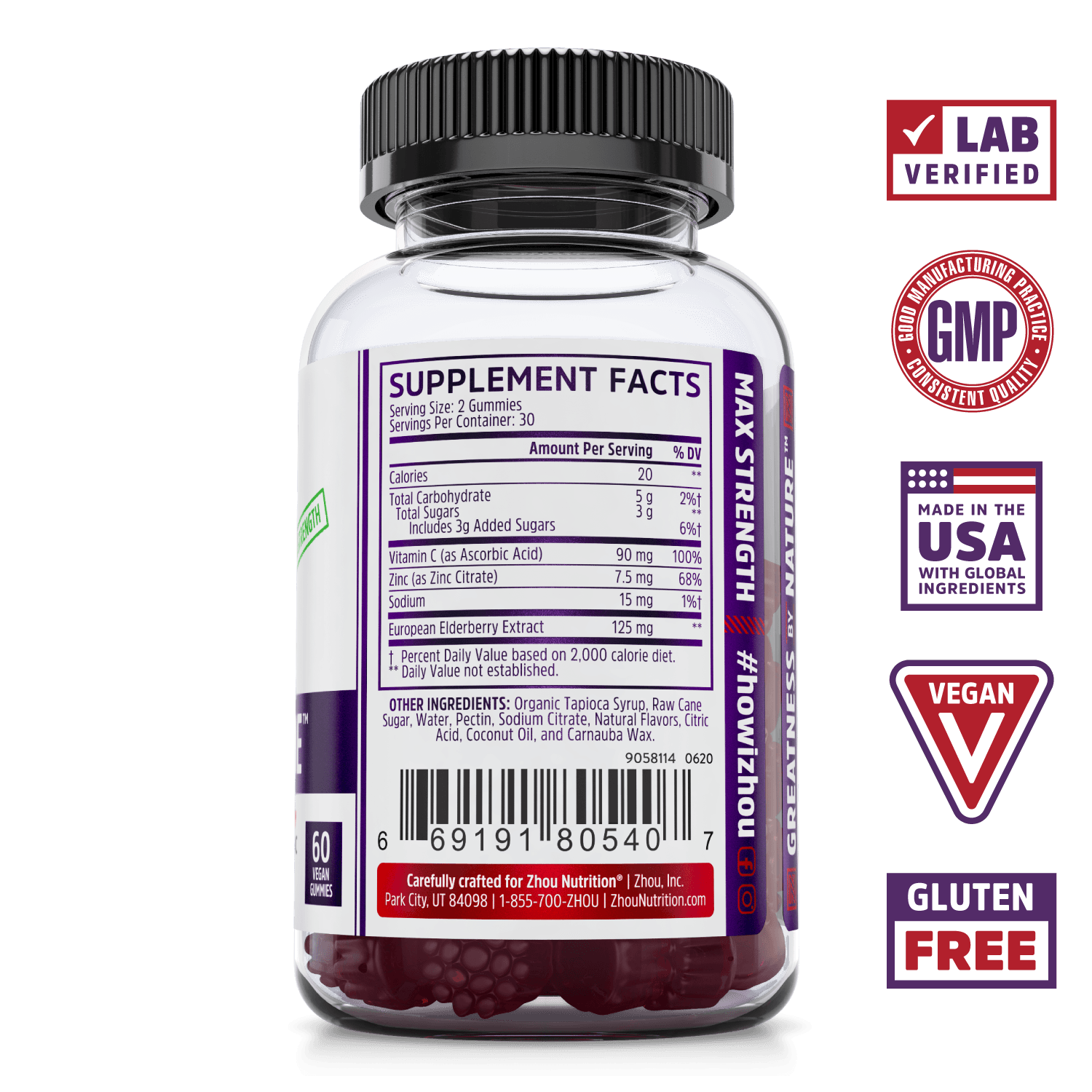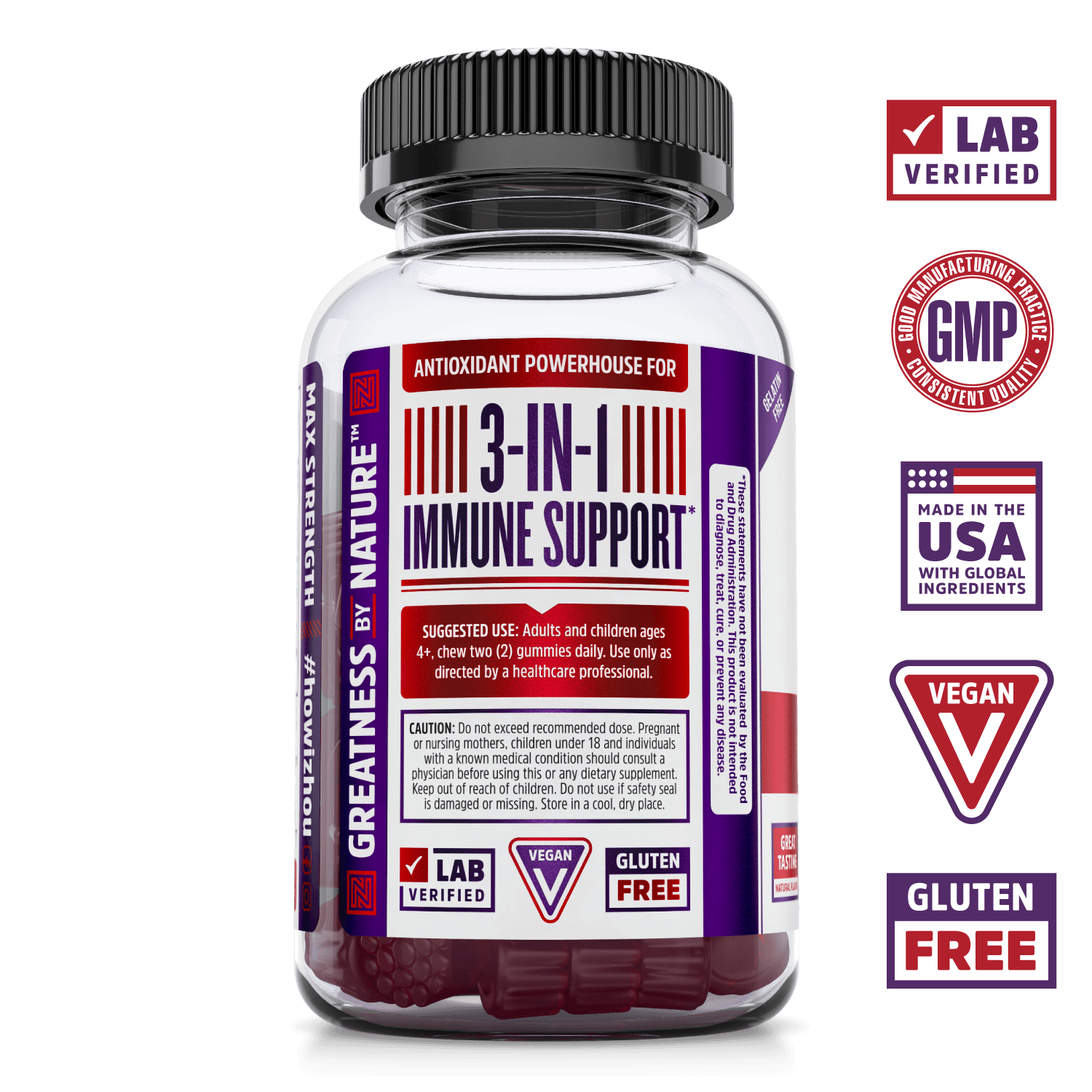 Elder-Mune Elderberry Gummies
servings per bottle: 30


Product Description
Adults and children ages 4+, chew two (2) gummies daily. Use only as directed by a healthcare professional.
Get the big, robust antioxidant power you need in our delicious Elderberry gummies. Sambucus Elderberry is a potent antioxidant extract that has been used for centuries to support immune system health, so we've combined it with vitamin C and zinc to create our 3-in-1 immunity support formula. These delicious little gummies may help support the body in its fight against free radicals and to help keep your body healthy, balanced, and functioning at its finest. Plus, they're free of gelatins, making them a vegan friendly option your whole family (ages 4 and up) can trust.


Featured Ingredients
European elderberry
extract
Vitamin C
as ascorbic acid
Zinc
as zinc citrate
Coconut oil
Raw cane sugar
* These statements have not been evaluated by the FDA. These products are not intended to diagnose, treat, cure or prevent any disease.
}
Pairs well with