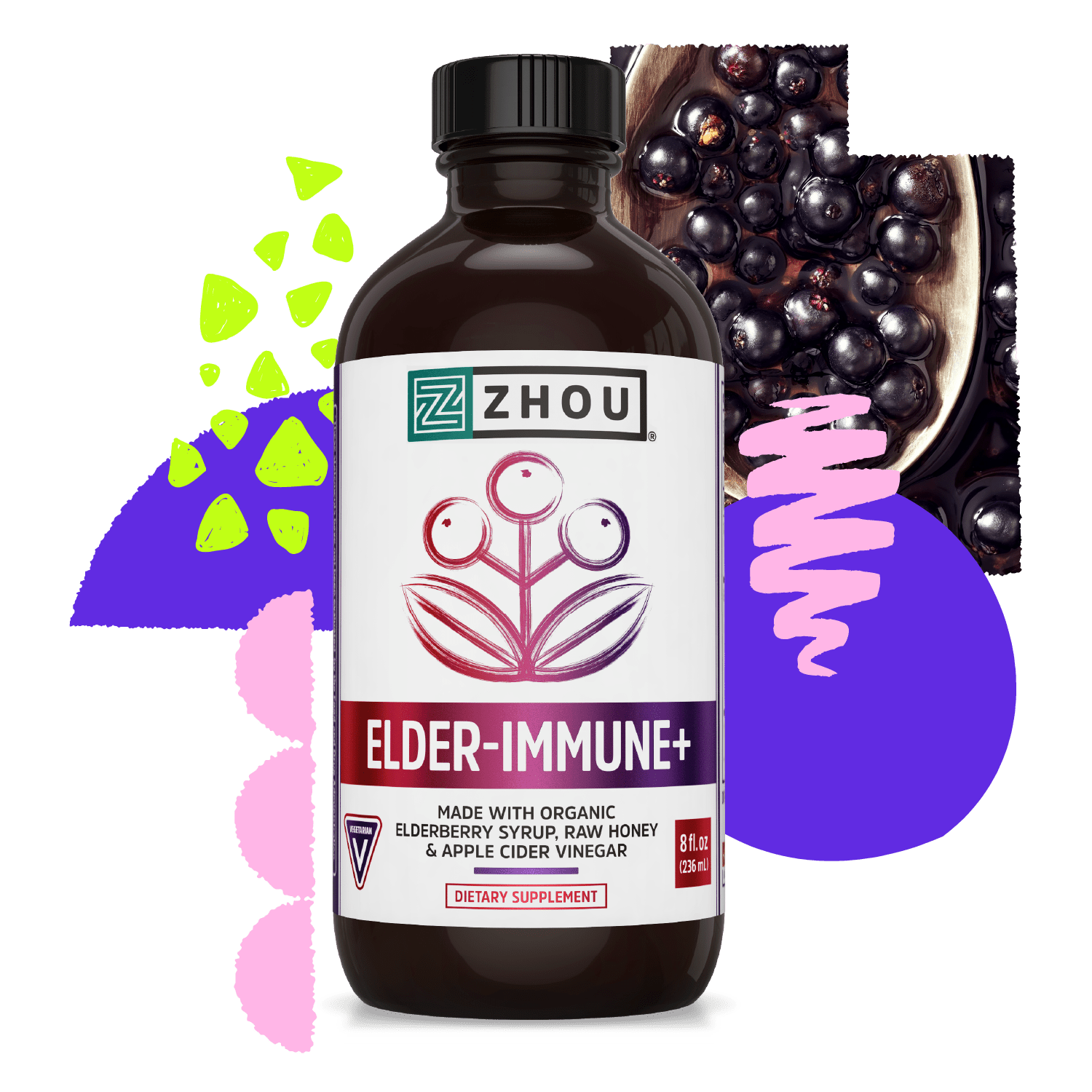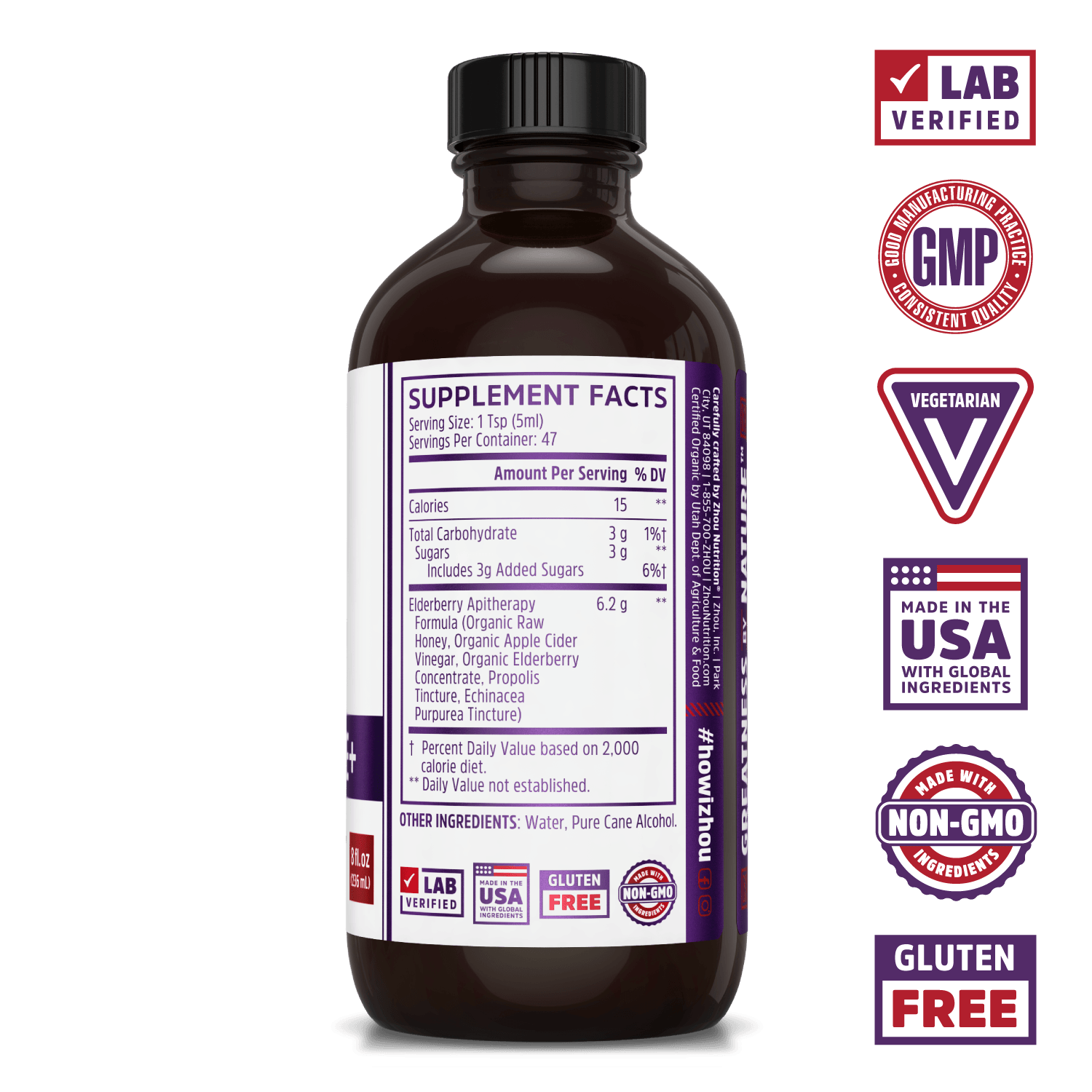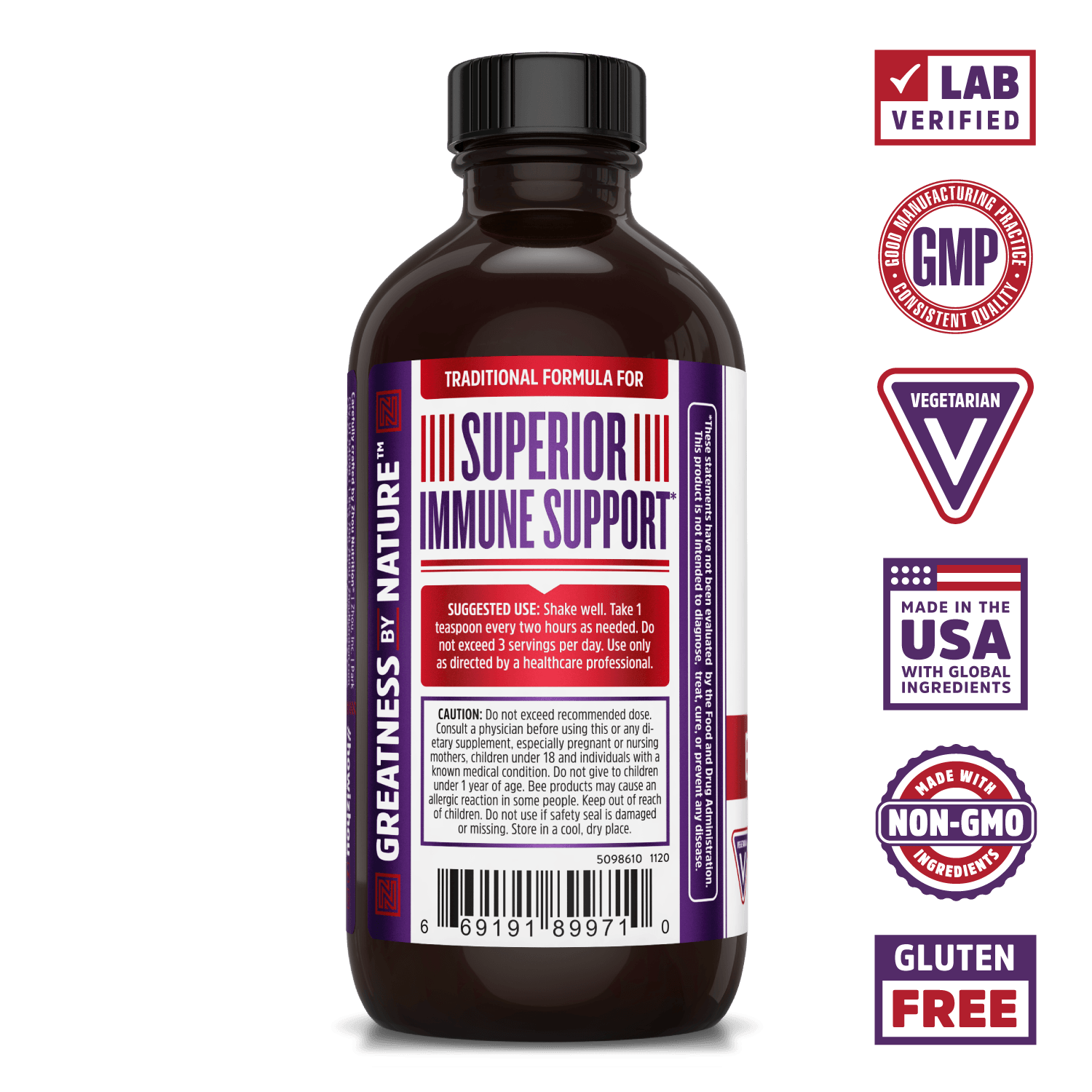 Elder-Immune + Syrup
servings per bottle: 48


Product Description
Shake well. Take 1 teaspoon every two hours as needed. Do not exceed 3 servings per day. Use only as directed by a healthcare professional.
Ready to put up a fight? This powerhouse 3-in-1 formula will have you feelin' ready to tackle any season, because the extra immunity support you can get from Elderberry Syrup comes from clean organic ingredients like elderberry, raw honey and apple cider vinegar. You'll be working smarter, not harder by having this antioxidant powerhouse in your corner to help support you and your family's immune systems healthy and balanced.
*Due to high demand there is a maximum order of 3 Elderberry Syrup products per household. Thank you for understanding.


Featured Ingredients
Organic elderberry
concentrate
Organic raw honey
Organic apple cider vinegar
Echinacea purpurea
tincture
Propolis
tincture
* These statements have not been evaluated by the FDA. These products are not intended to diagnose, treat, cure or prevent any disease.
}
Pairs well with