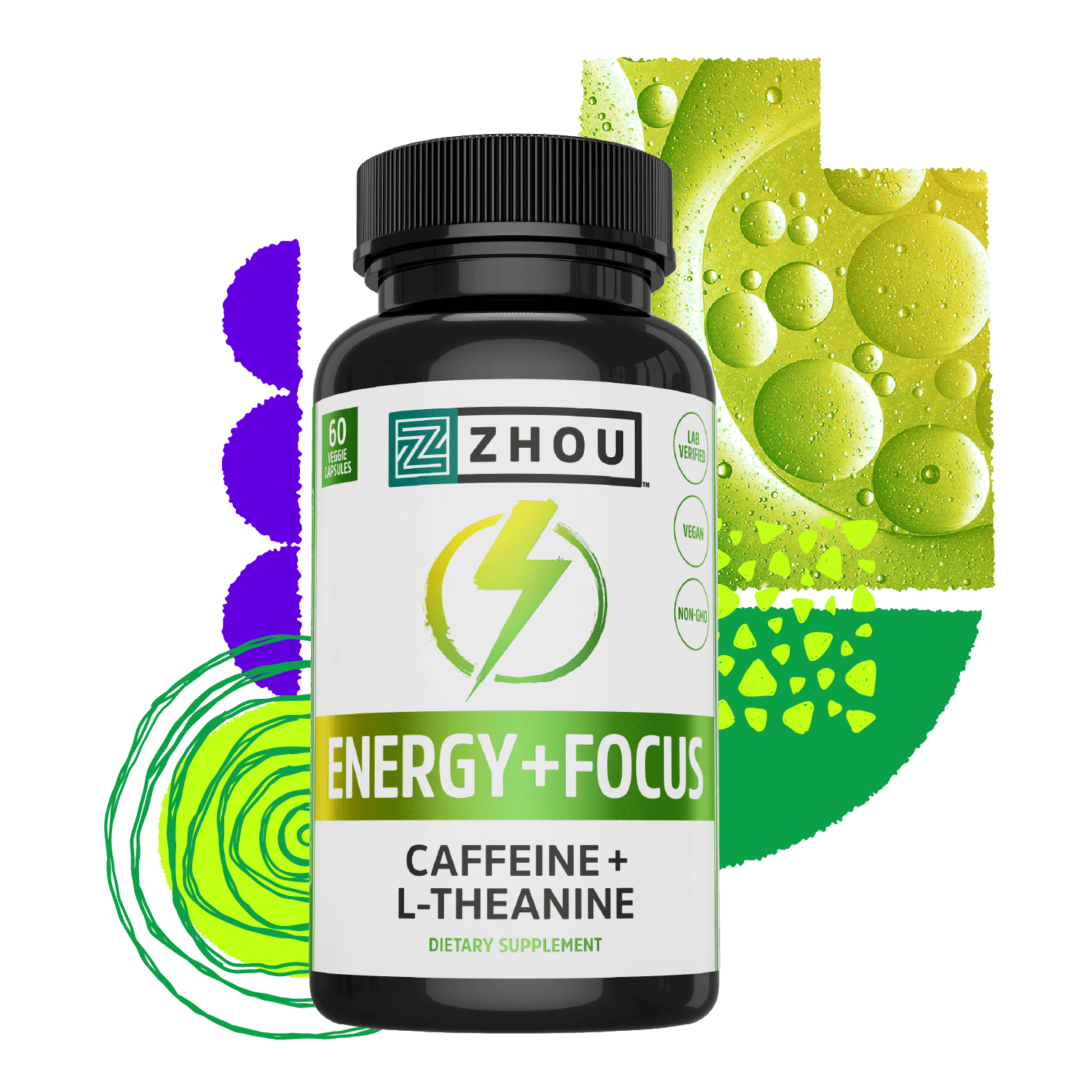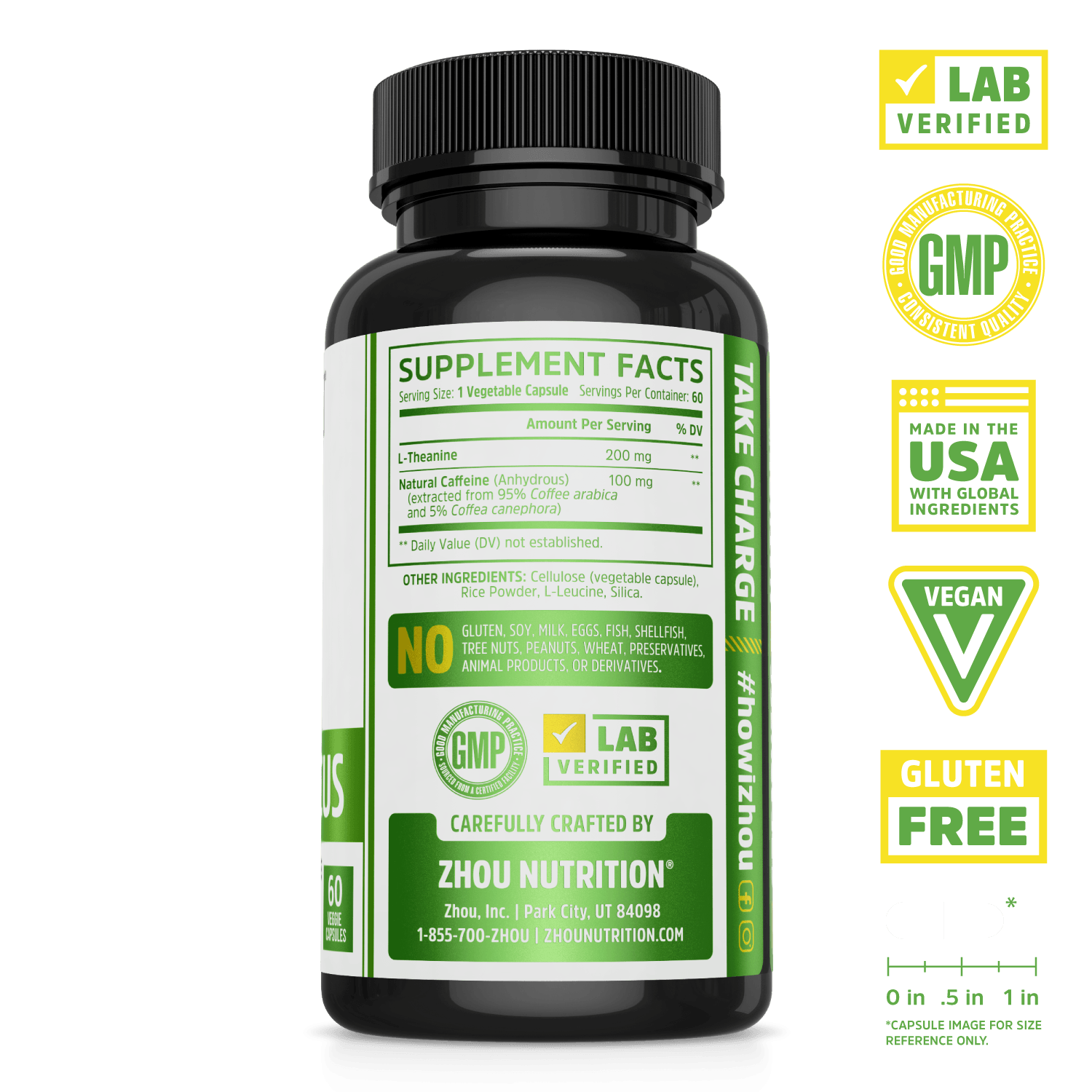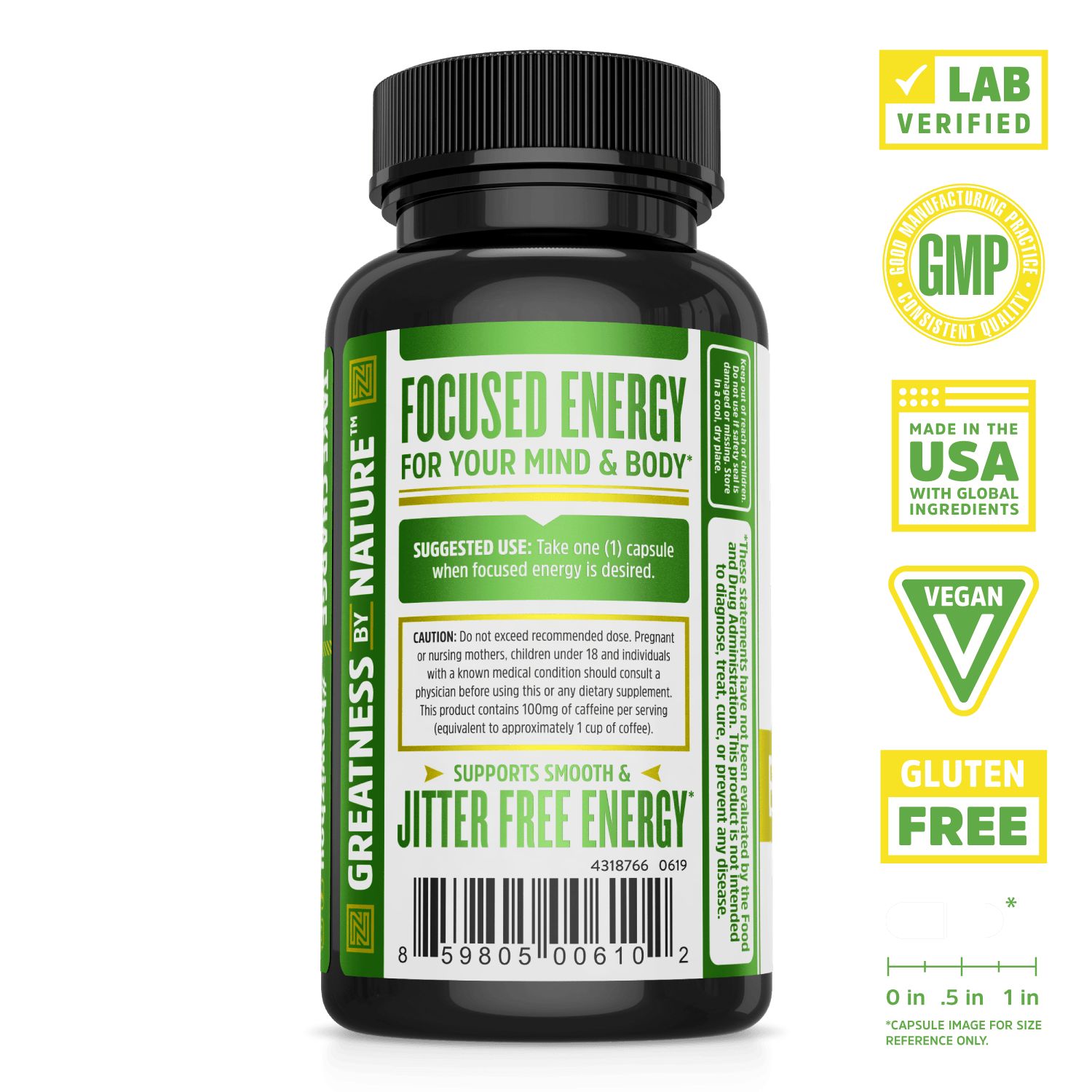 Energy + Focus
servings per bottle: 60


Product Description
Take one (1) capsule when focused energy is desired. Do not take more than four (4) capsules per day.
That 3pm drowsiness gettin' you down? It's not fun, and chugging a chemical filled energy drink might not be the best solution. Energy + Focus is designed to give you long-lasting energy without the harsh side effects, sugar, and calories that many energy drinks have. Tell jitters, nausea, and crashes you can't make it, because you've got a date with this caffeine-L-theanine combo. Our expertly crafted formula is designed to help give you the clean energy and focus you need to keep on keepin' on.


Featured Ingredients
L-Theanine
L-theanine is a non-protein amino acid that's found in green tea and black tea. It helps smooth the effects of caffeine.
Natural Caffeine
Anhydrous caffeine is a dehydrated, powder caffeine form from natural sources. Caffeine is used for energy, focus and athletic performance.
L-Leucine
L-leucine is one of three branch chain amino acids and supports energy production.
* These statements have not been evaluated by the FDA. These products are not intended to diagnose, treat, cure or prevent any disease.
}
Pairs well with