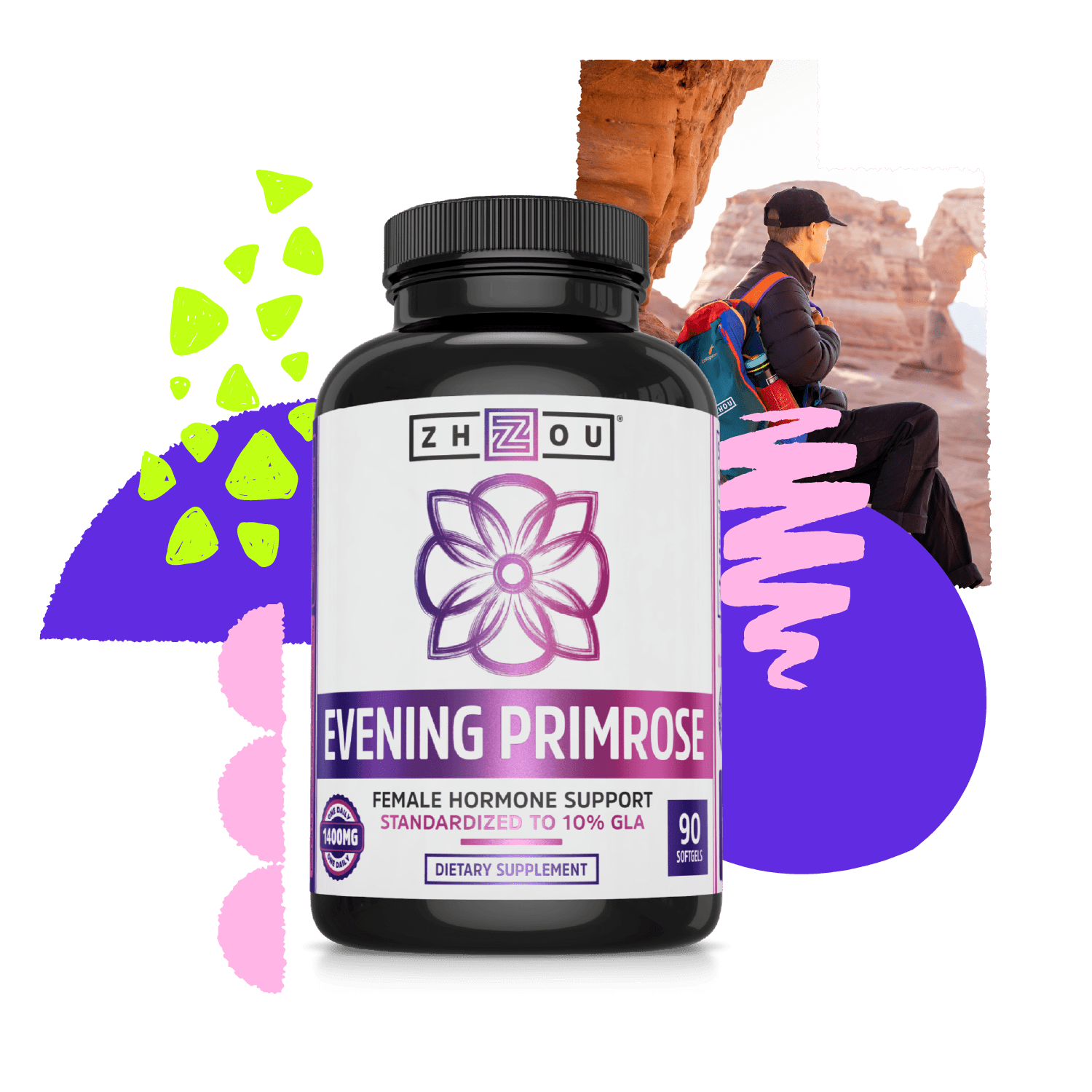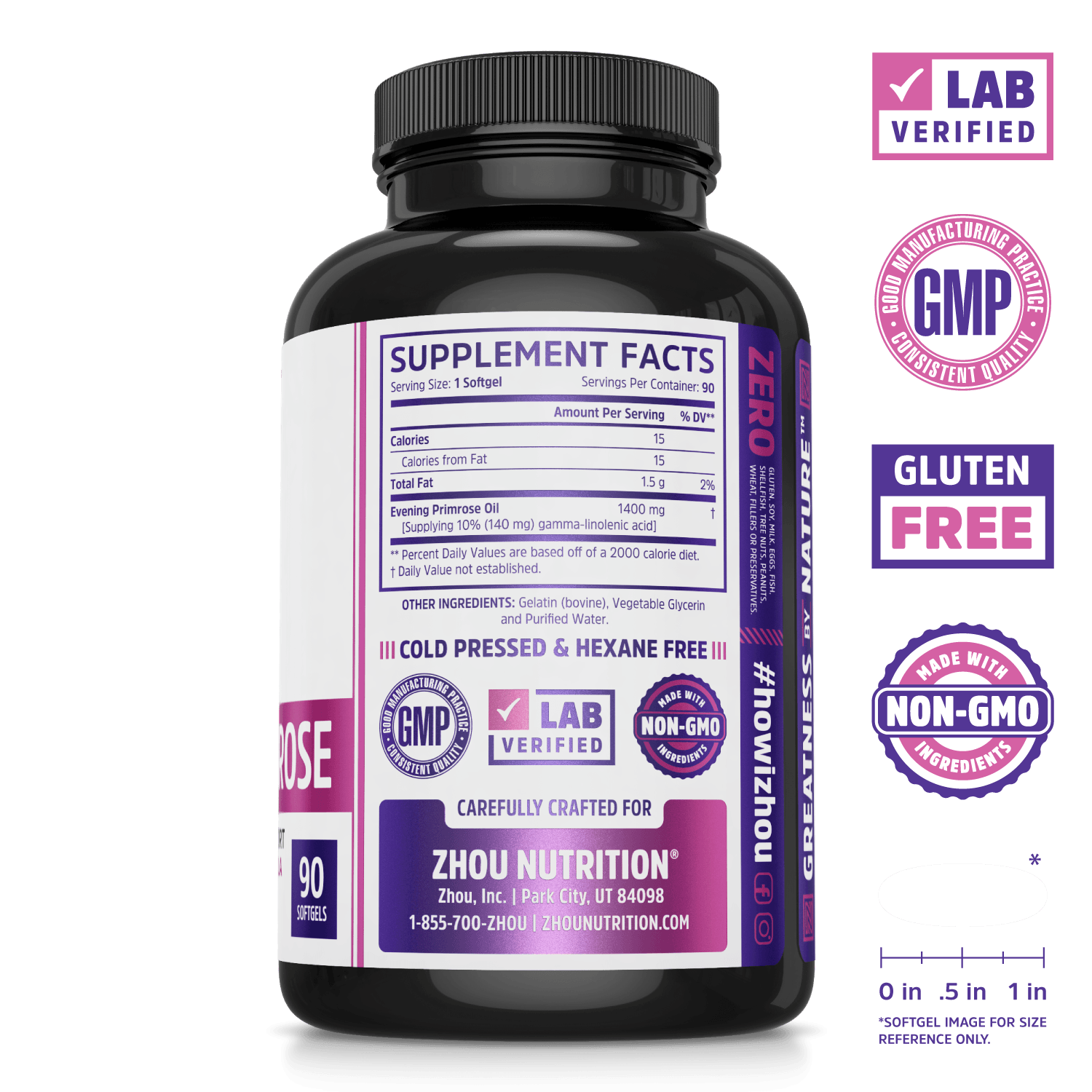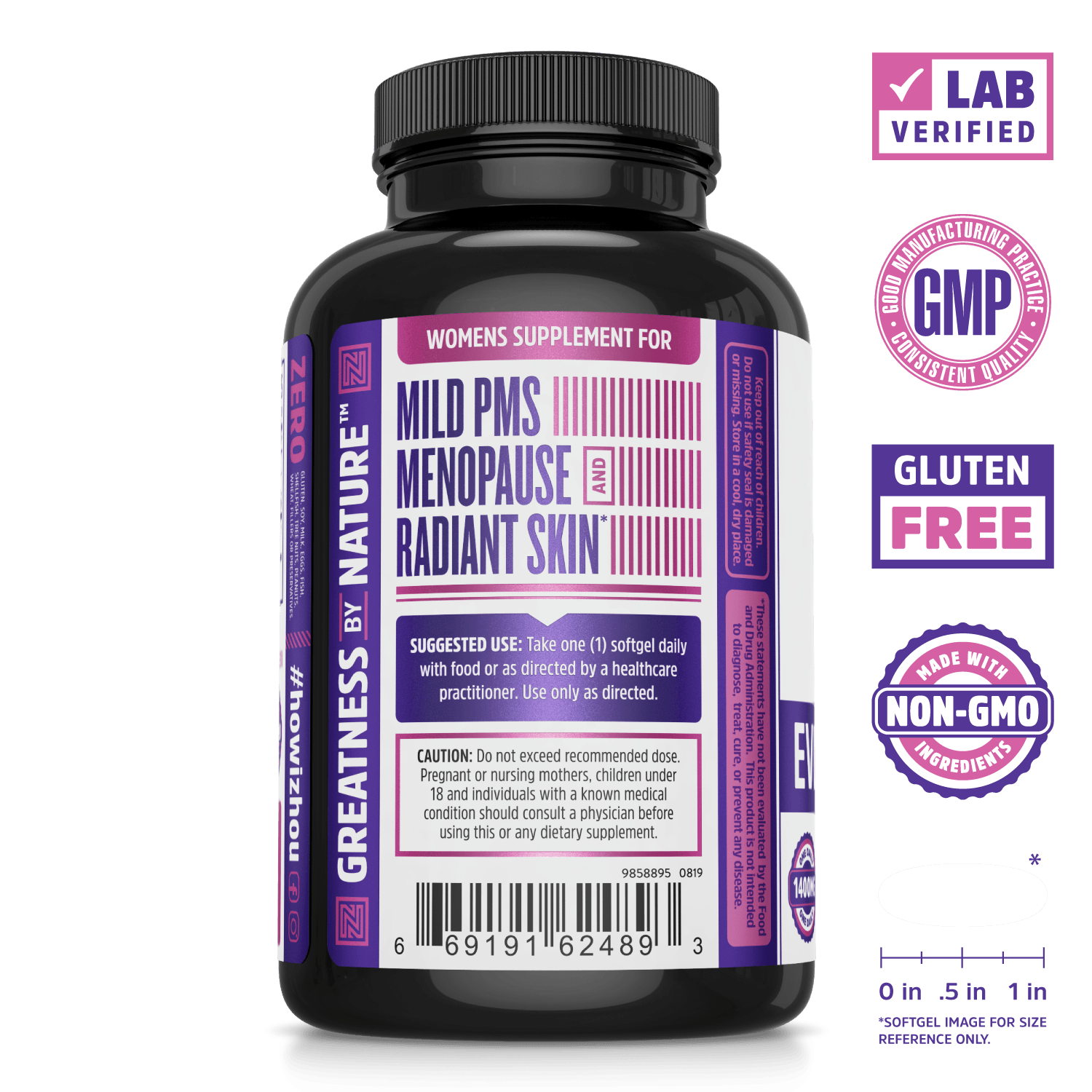 Product Description
Take one (1) softgel daily with food or as directed by a healthcare practitioner. Use only as directed.
Evening Primrose brings the extra strength you need to your daily supplement routine. This potent, nutrient rich formula can help you feel good from the inside out. Designed specifically for women's needs, Evening Primrose may support a healthy complexion and hormonal balance when you're out there running the world. Evening primrose may also help support comfort during menstruation (yes, please!). Our cold-pressed, chemical-free formula with gamma linolenic acid (GLA) brings you the best so you can be your best. Now go get em'.



Featured Ingredients
Evening Primrose Oil
Supplying 10% (140 mg) gamma-linolenic acid
* These statements have not been evaluated by the FDA. These products are not intended to diagnose, treat, cure or prevent any disease.
}
Pairs well with