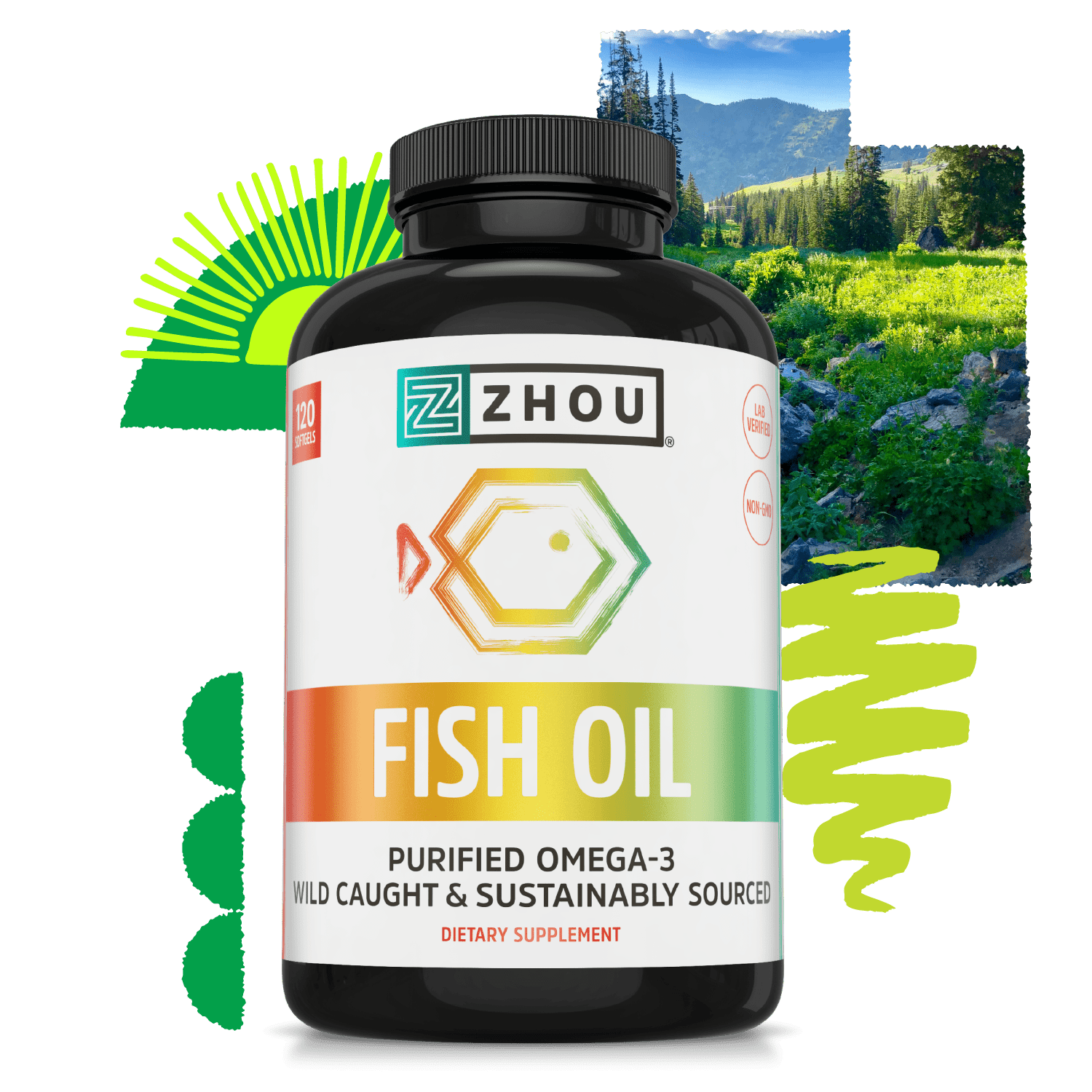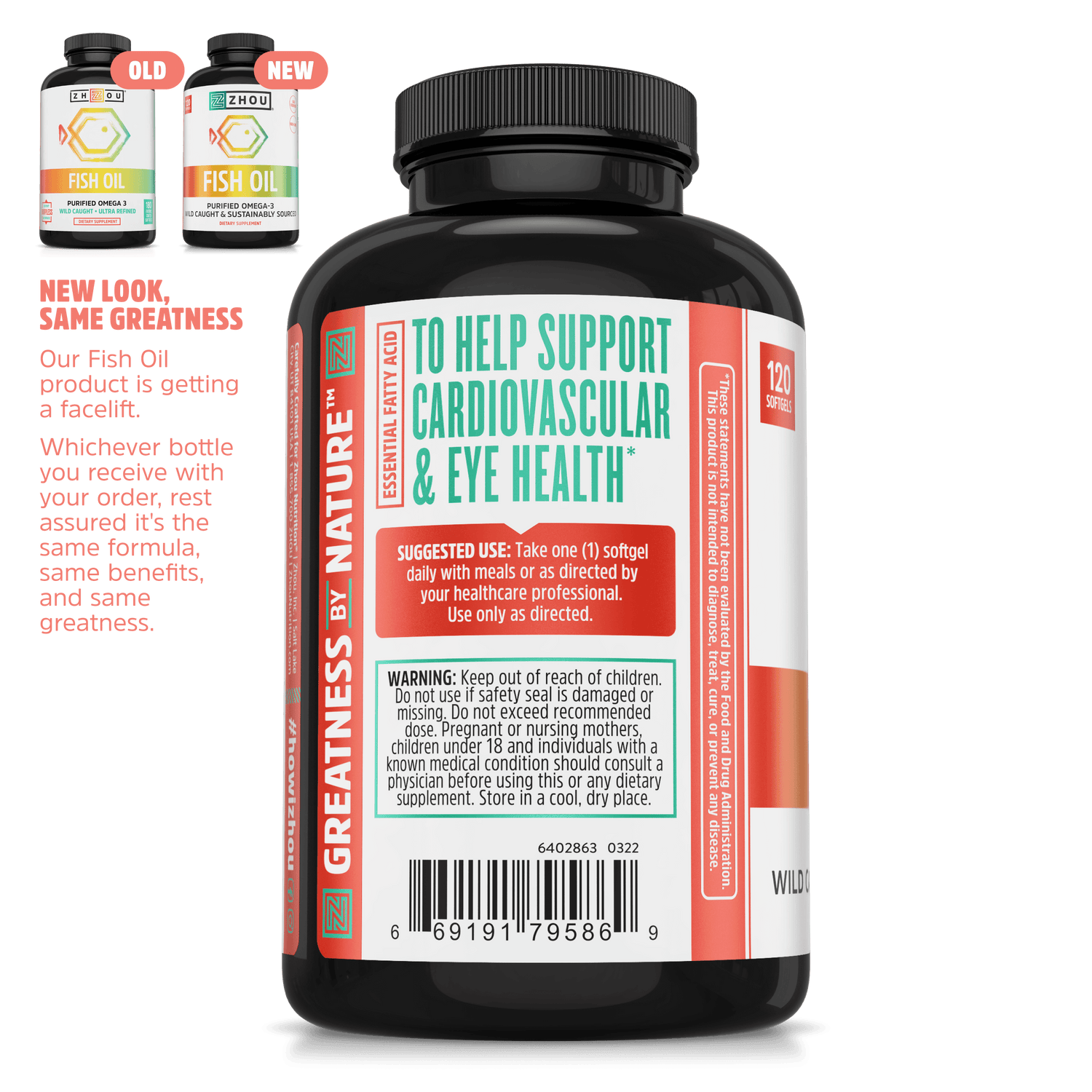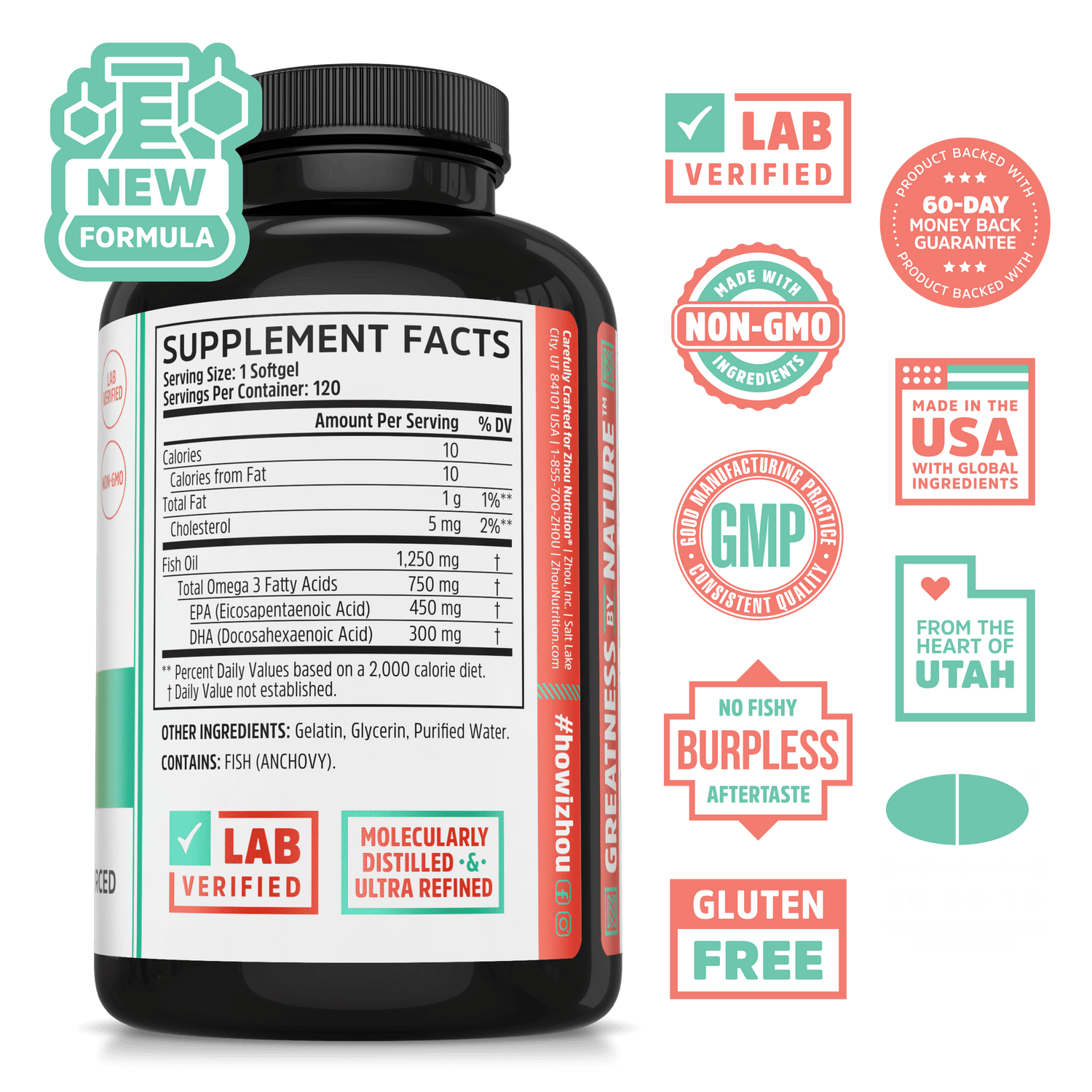 Fish Oil
servings per bottle: 120


Product Description
Take one (1) softgel daily with meals or as directed by your healthcare professional. Use only as directed.
Soak up the benefits of Omega-3 fatty acid without the burps and fishy aftertaste. Our wild caught, ultra refined fish oil is purified using molecular distillation, to remove heavy metals, pesticides, and PCB. Fish Oil is packed with those Omega-3s we know and love, and those benefits go way beyond heart health to support your memory, brain, and joint health too!



Featured Ingredients
* These statements have not been evaluated by the FDA. These products are not intended to diagnose, treat, cure or prevent any disease.
}
Pairs well with