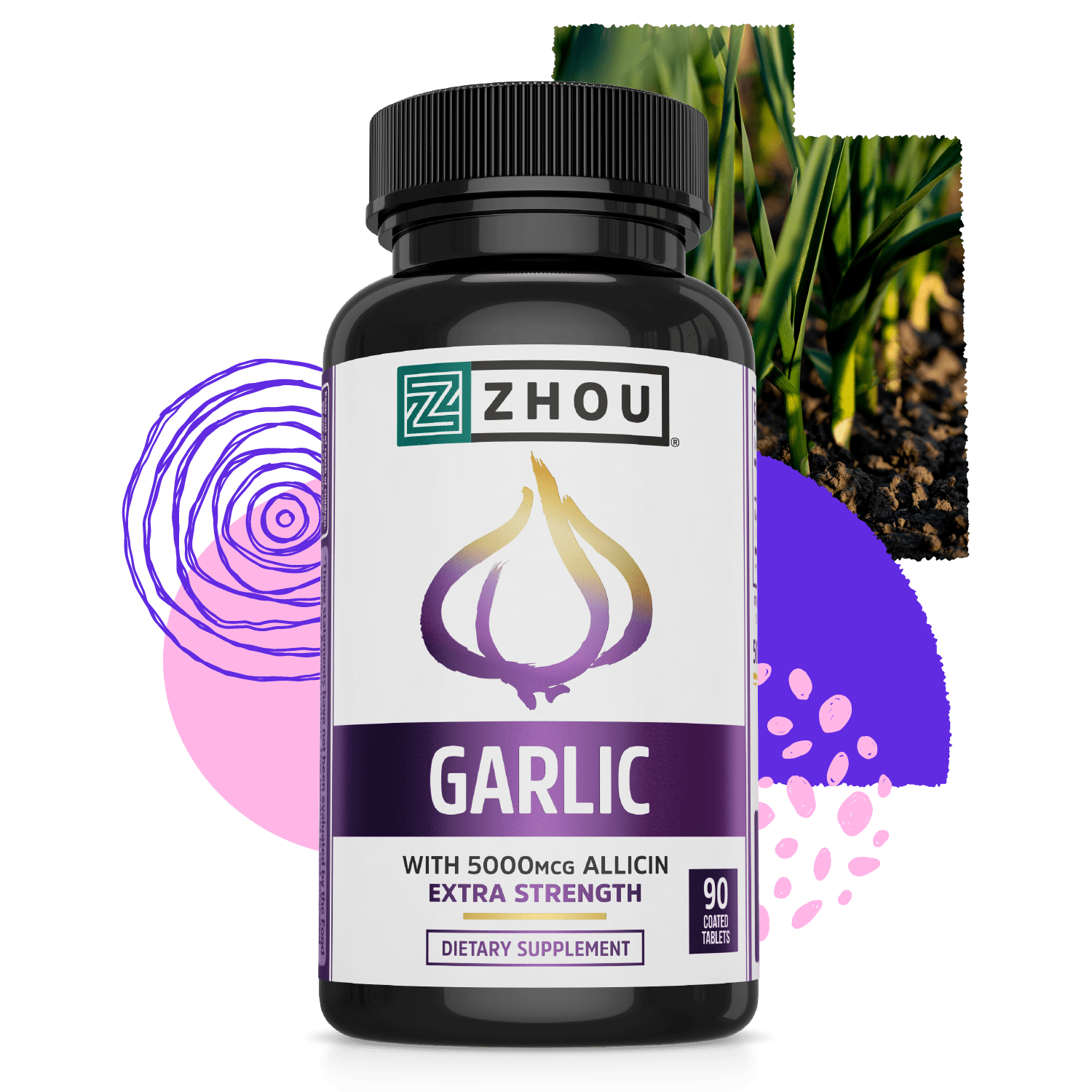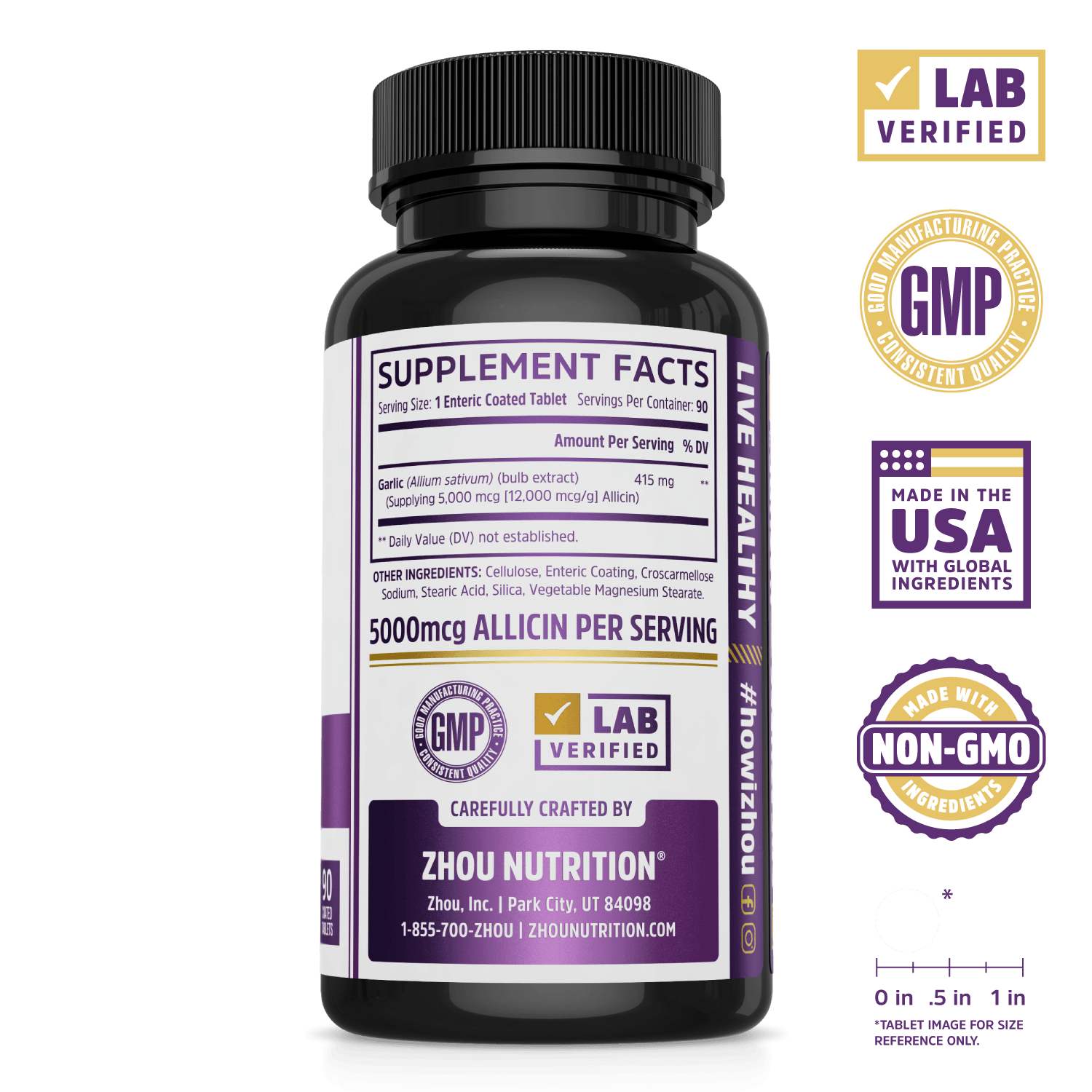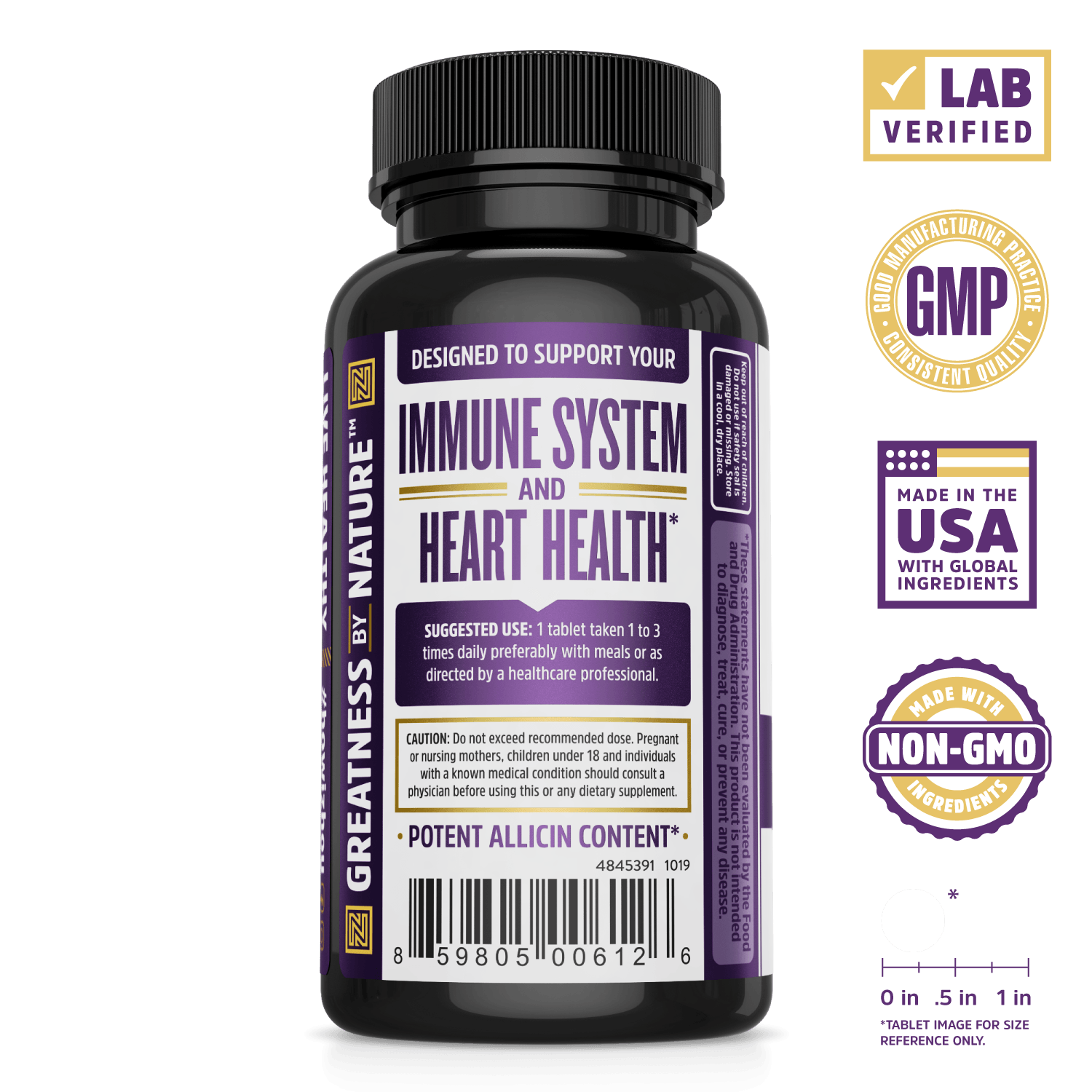 Garlic with Allicin
servings per bottle: 90


Product Description
Take one (1) tablet 1-3 times daily preferably with meals or as directed by your healthcare professional.
Enjoy the benefits of garlic without eating a fresh cloveand without the bad breath. Our premium Garlic supplement harnesses the power of garlics key component, allicin. Each enteric coated tablet captures 5000 mcg of allicin for a potent dose that survives stomach acid on its journey to the small intestine, where its most effective. Odorless, convenient, and the perfect addition to your wellness routine, Garlic can help support healthy blood pressure levels, a healthy immune system, and overall heart health. Take once daily for best results.



Featured Ingredients
Garlic (as allium sativum)
* These statements have not been evaluated by the FDA. These products are not intended to diagnose, treat, cure or prevent any disease.
}
Pairs well with