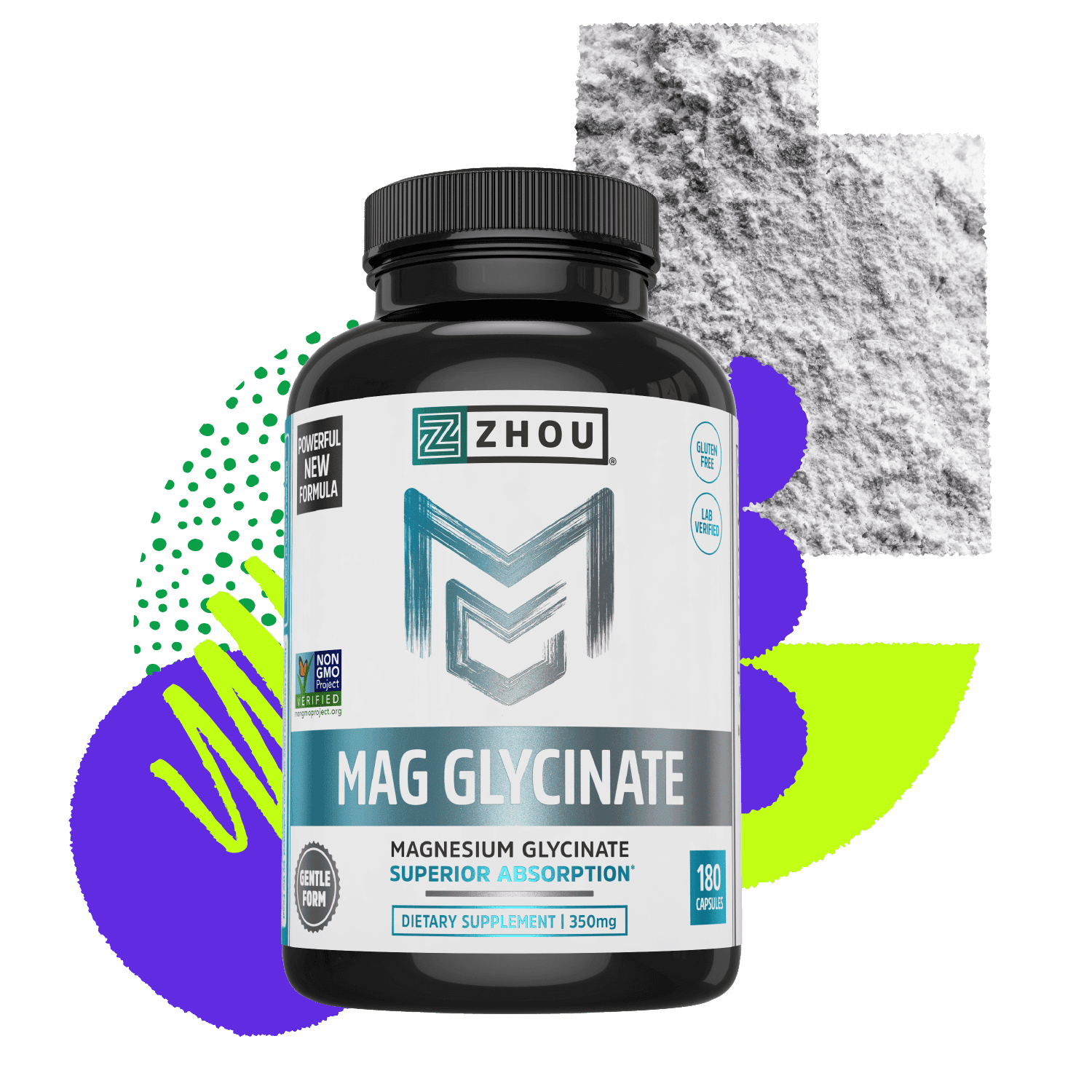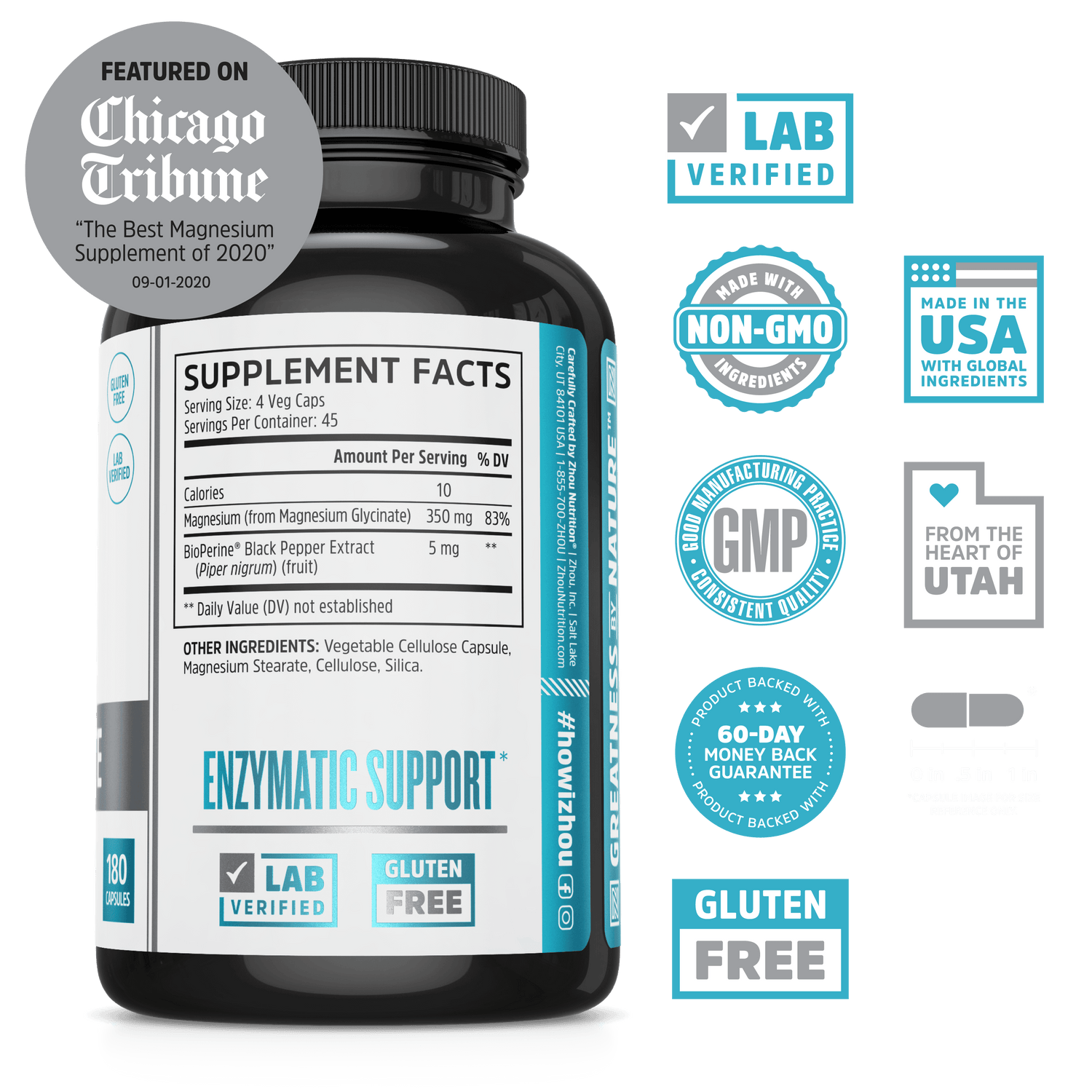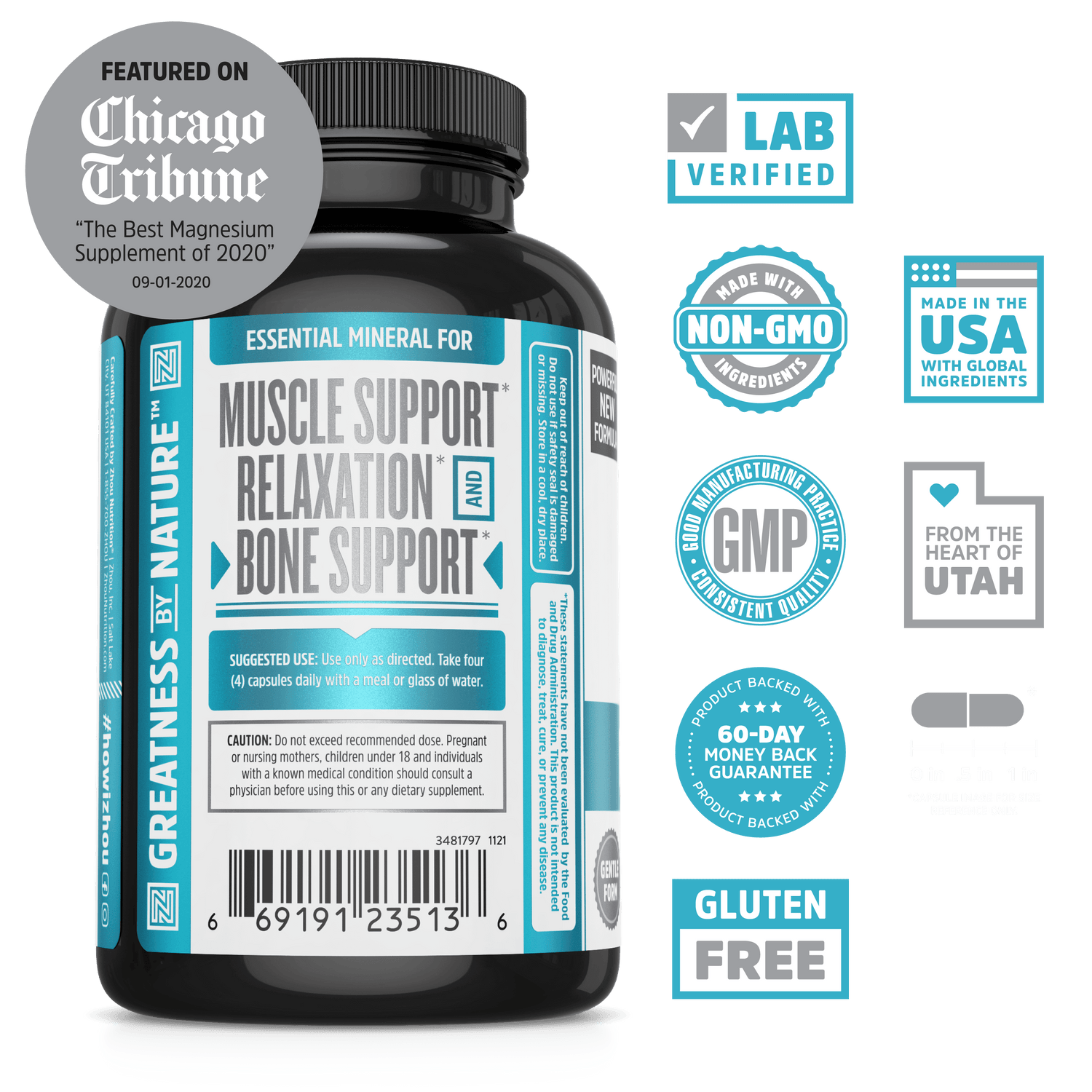 Magnesium Glycinate
servings per bottle: 45


Product Description
Take four (4) capsules daily with a meal or a glass of water. Use only as directed.
Have your muscles ever felt like a guitar string that's about to snap and make a sad noise? We've all been there after a brutal workout or a yoga class, and now you can get fast relief with a potent and bioavailable form of magnesium. Soothe your muscles and enjoy our magnesium glycinate that is formulated for smooth digestion support and catching some extra zzz's.



Featured Ingredients
* These statements have not been evaluated by the FDA. These products are not intended to diagnose, treat, cure or prevent any disease.
}
Pairs well with