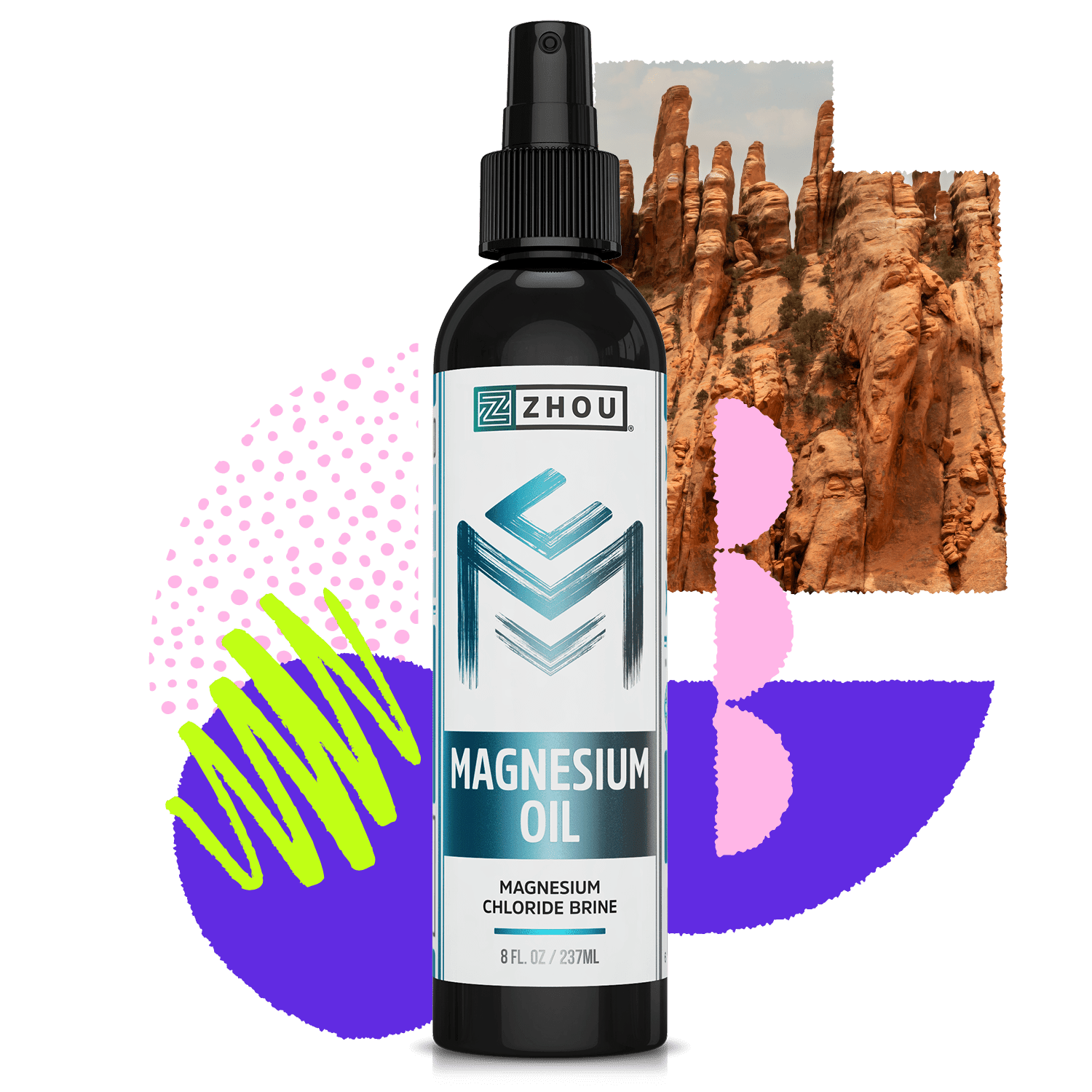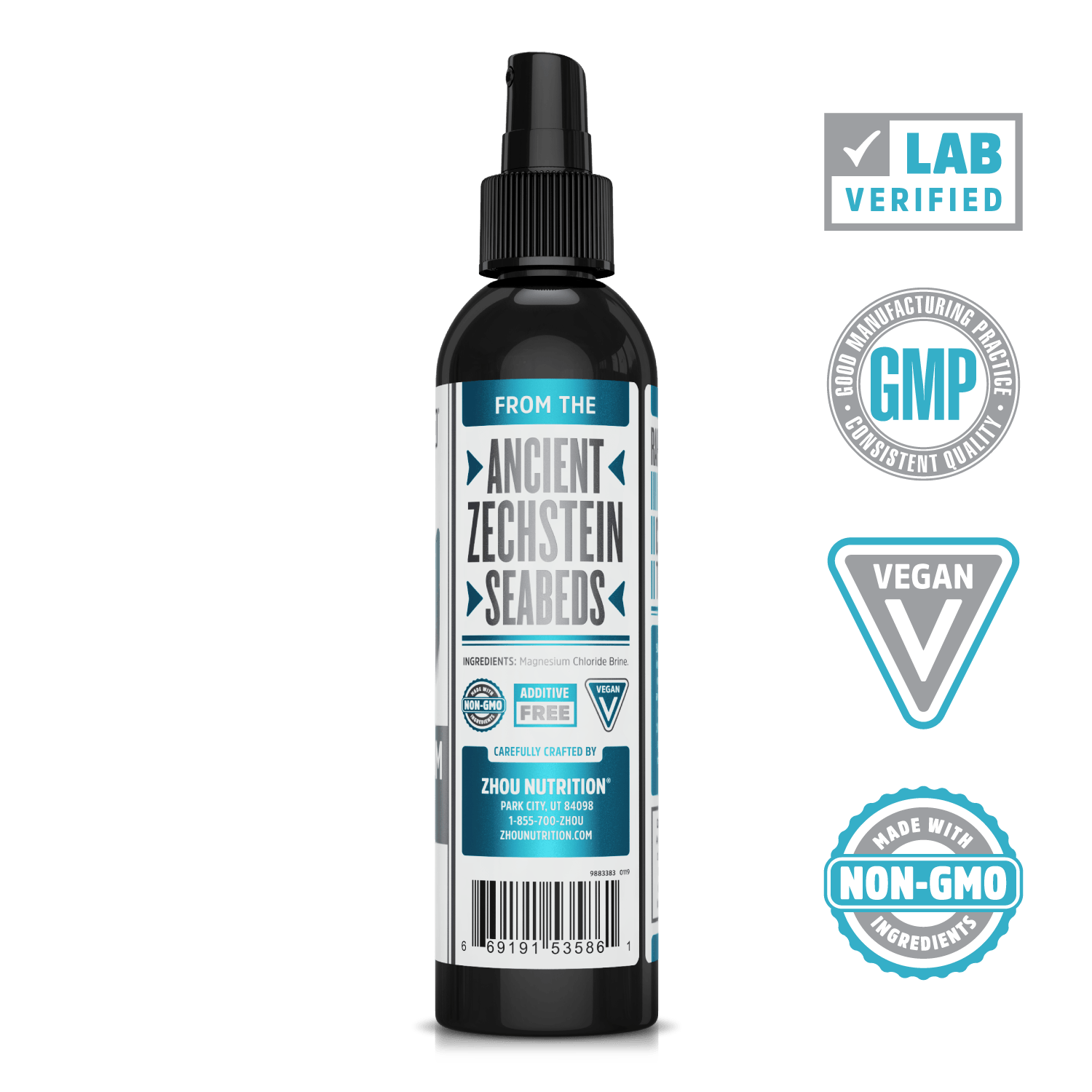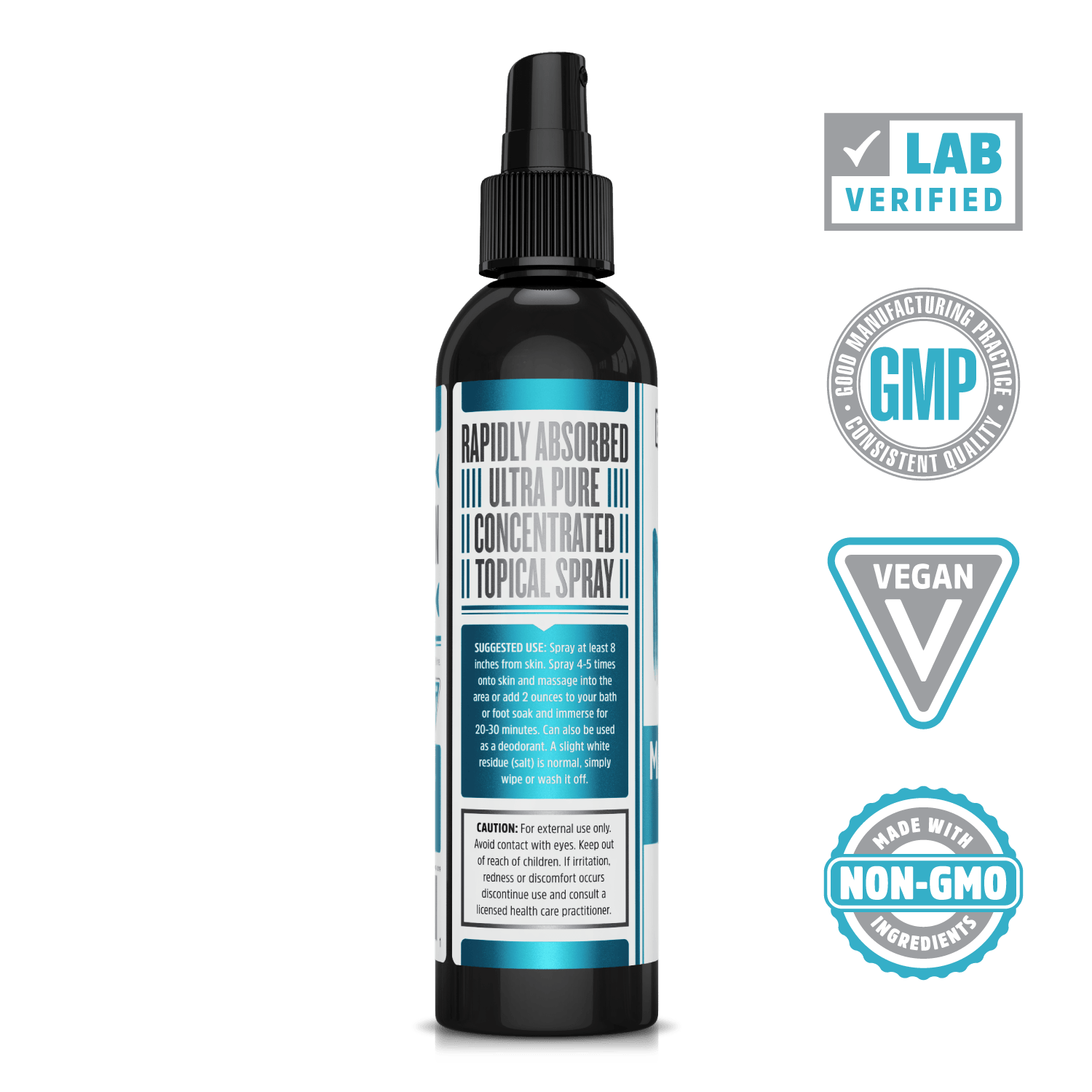 Product Description
Spray 4-5 times onto your skin about 8 inches away from your skin and massage into the area.
Reach for Zhous Magnesium Oil Spray to help release tension from your tired and sore muscles and joints. Magnesium oil is easily absorbed into the skin, promoting relaxation and relief. You'll also love how magnesium oil helps you relax as it promotes restful sleep while increasing your blood circulation to help your body recover. Whether you're looking to ease tension from a tough workout or a tough day, you can trust our pure Magnesium oil to help relieve stress.



* These statements have not been evaluated by the FDA. These products are not intended to diagnose, treat, cure or prevent any disease.
}
Pairs well with