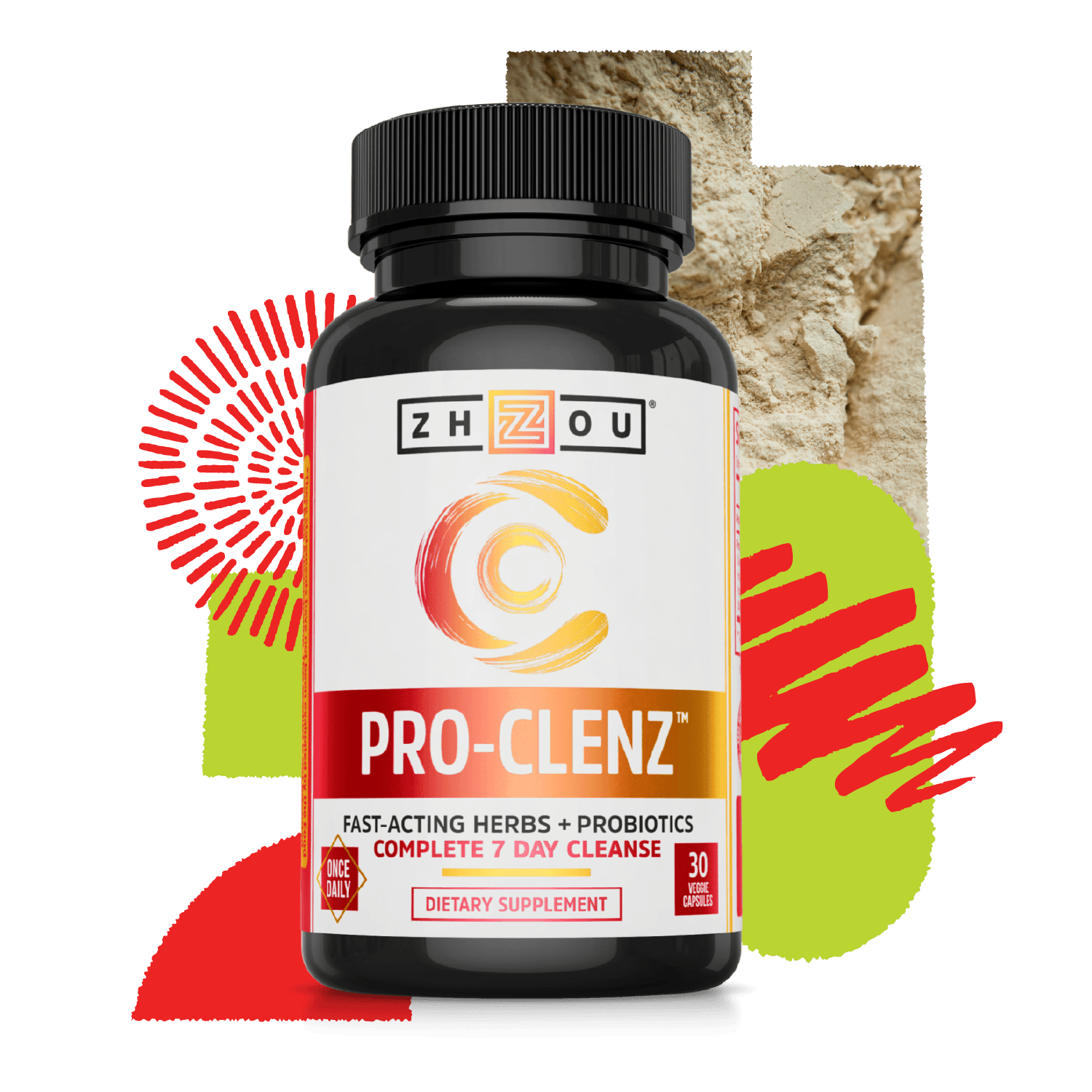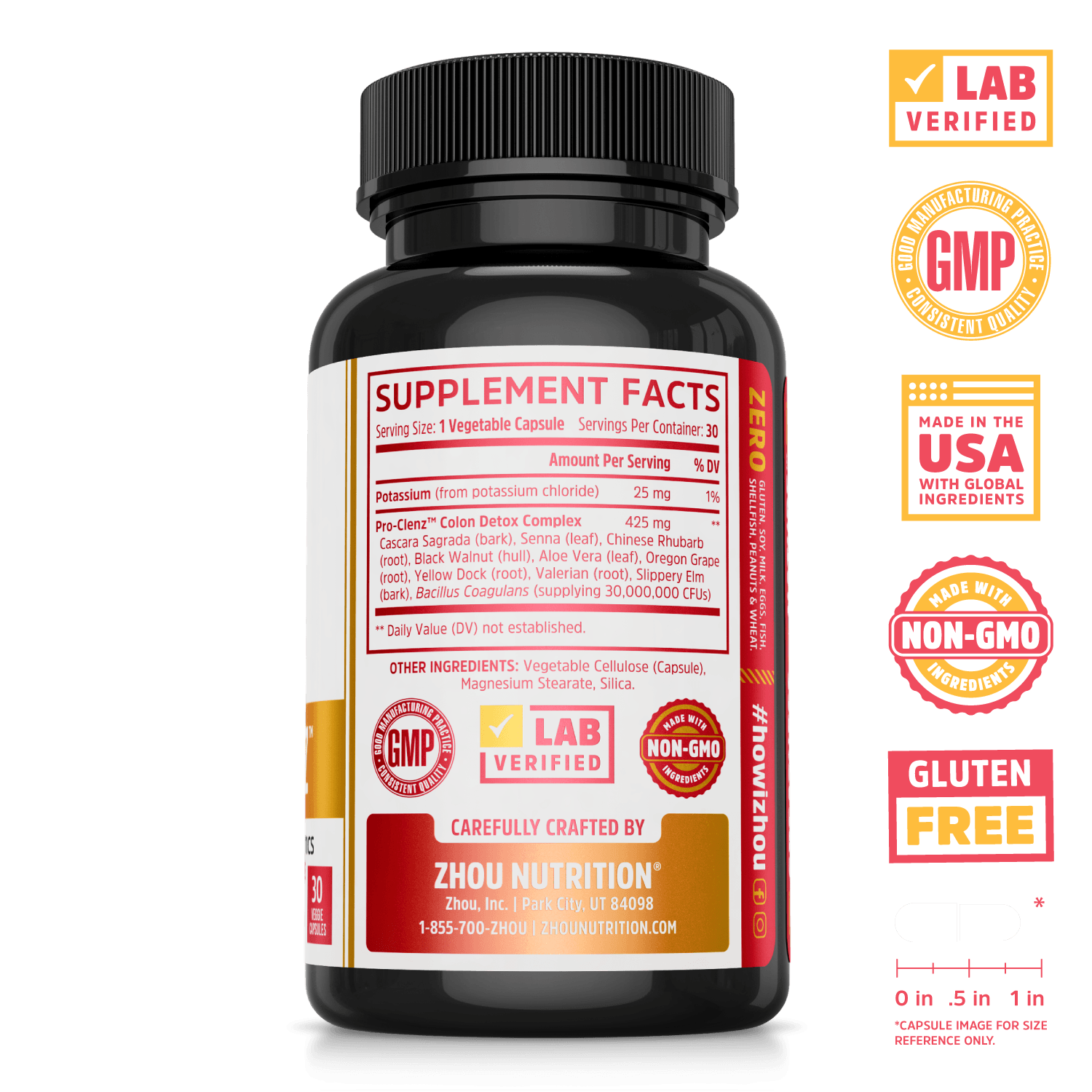 Pro-Clenz
servings per bottle: 30


Product Description
Take one (1) capsule daily with water. May be used as a 7-day Colon Cleanse program or an occasional overnight cleanse or as directed by a healthcare professional.
No lifestyle is perfect, and eating too many of the wrong foods can make you feel heavy, bloated, and uncomfortable. So, when you need a fresh start, Pro-Clenz™ is your go-to supplement for finding relief. This colon cleanser provides a unique 3-phase approach — cleanse, detoxify, and release. While our formula is fast-acting, it's gentle on the body so you can keep on keepin' on through the entirety of your cleanse.



Featured Ingredients
Cascara Sagrada Bark
Senna Leaf
Valerian Root
Bacillus Coagulans
* These statements have not been evaluated by the FDA. These products are not intended to diagnose, treat, cure or prevent any disease.
}
Pairs well with