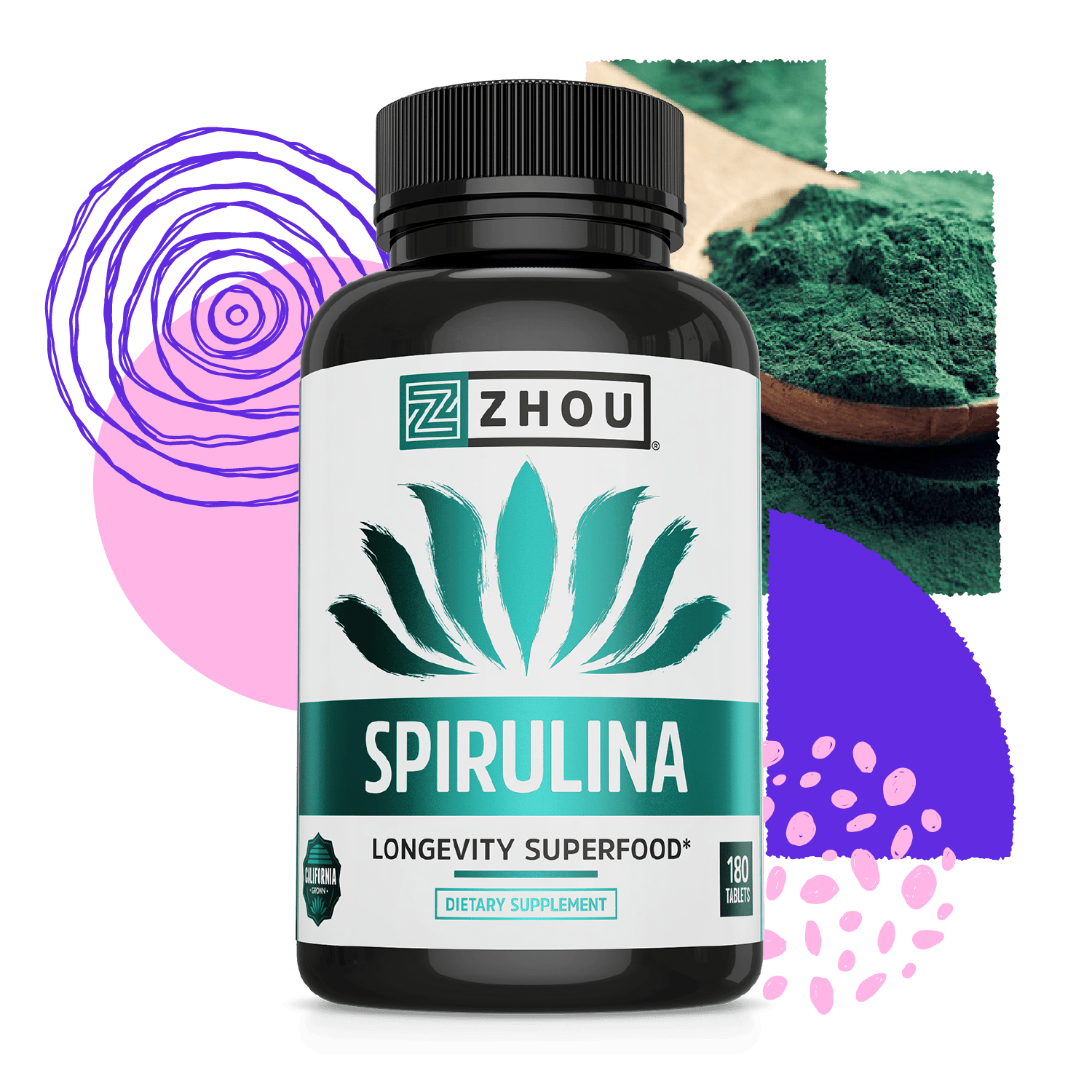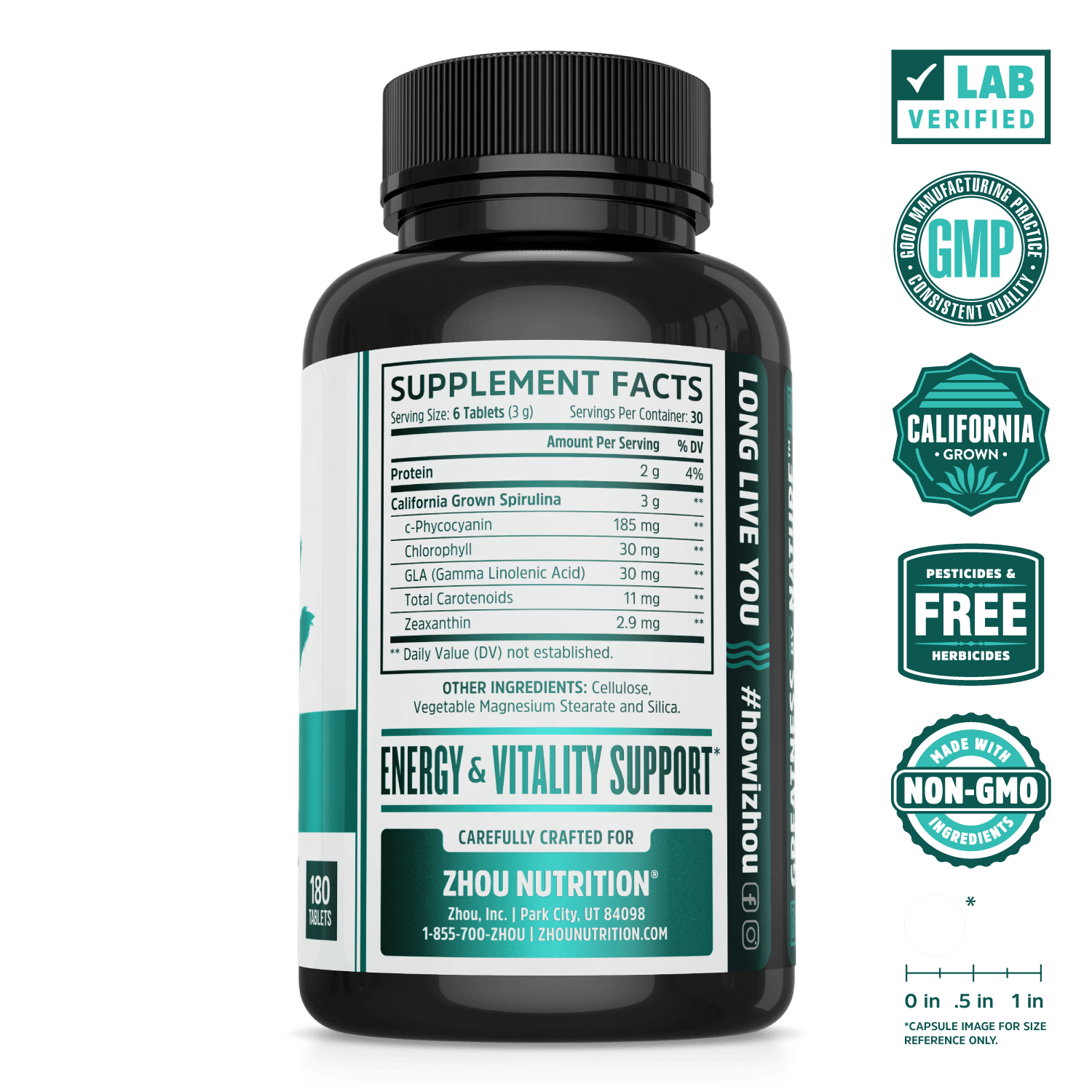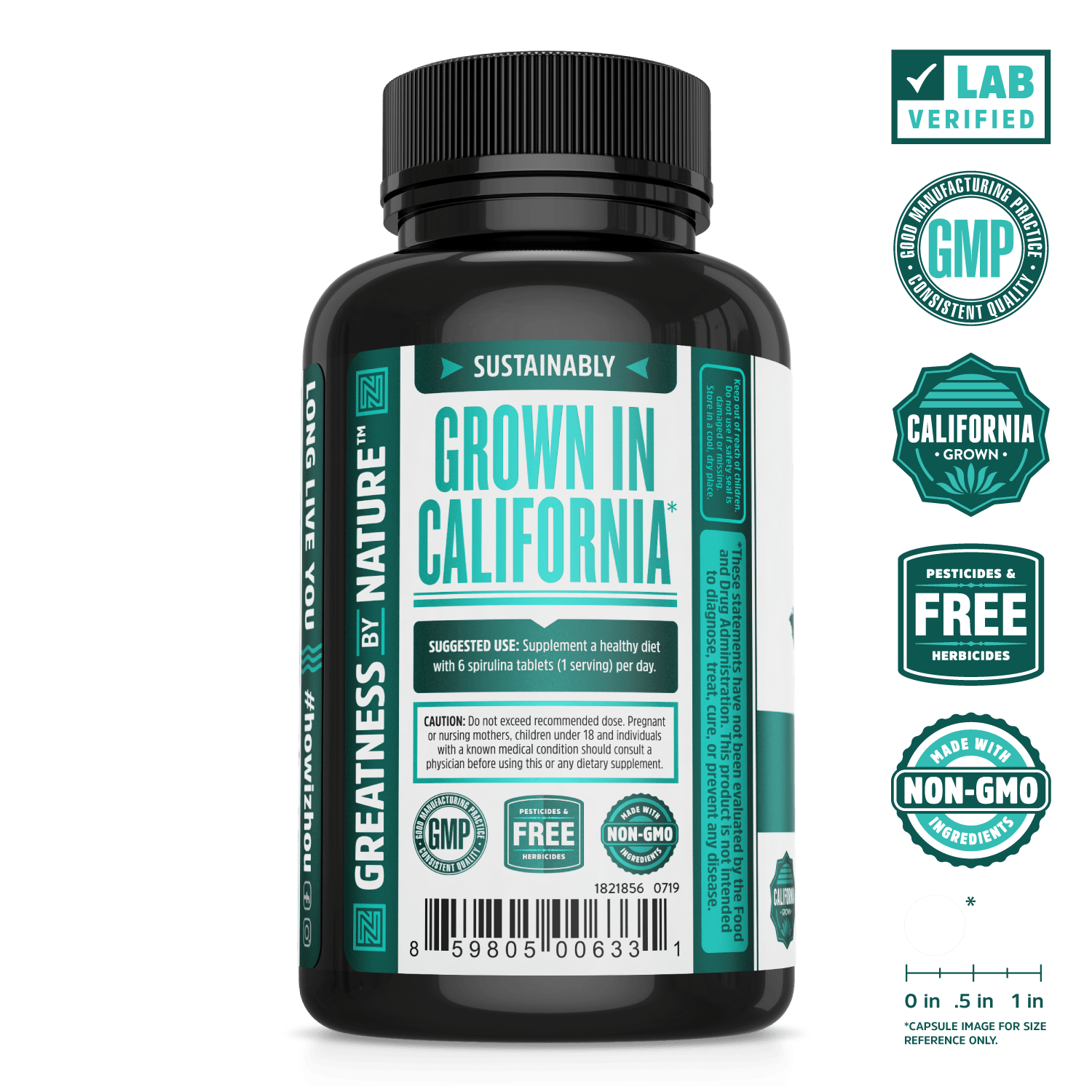 Product Description
Supplement a healthy diet with 6 spirulina tablets (1 serving) per day.
They call spirulina a superfood for a reason, and of course we had to take it one step further. Our quest for the purest spirulina in the world brought us to a remote farm in Southern California, where this blue-green algae is harvested using a closed-loop water and nutrient recycling process. Rest easy knowing that your longevity (and our planet's)  is being supported with this eco-conscious daily essential.



Featured Ingredients
Spirulina
* These statements have not been evaluated by the FDA. These products are not intended to diagnose, treat, cure or prevent any disease.
}
Pairs well with