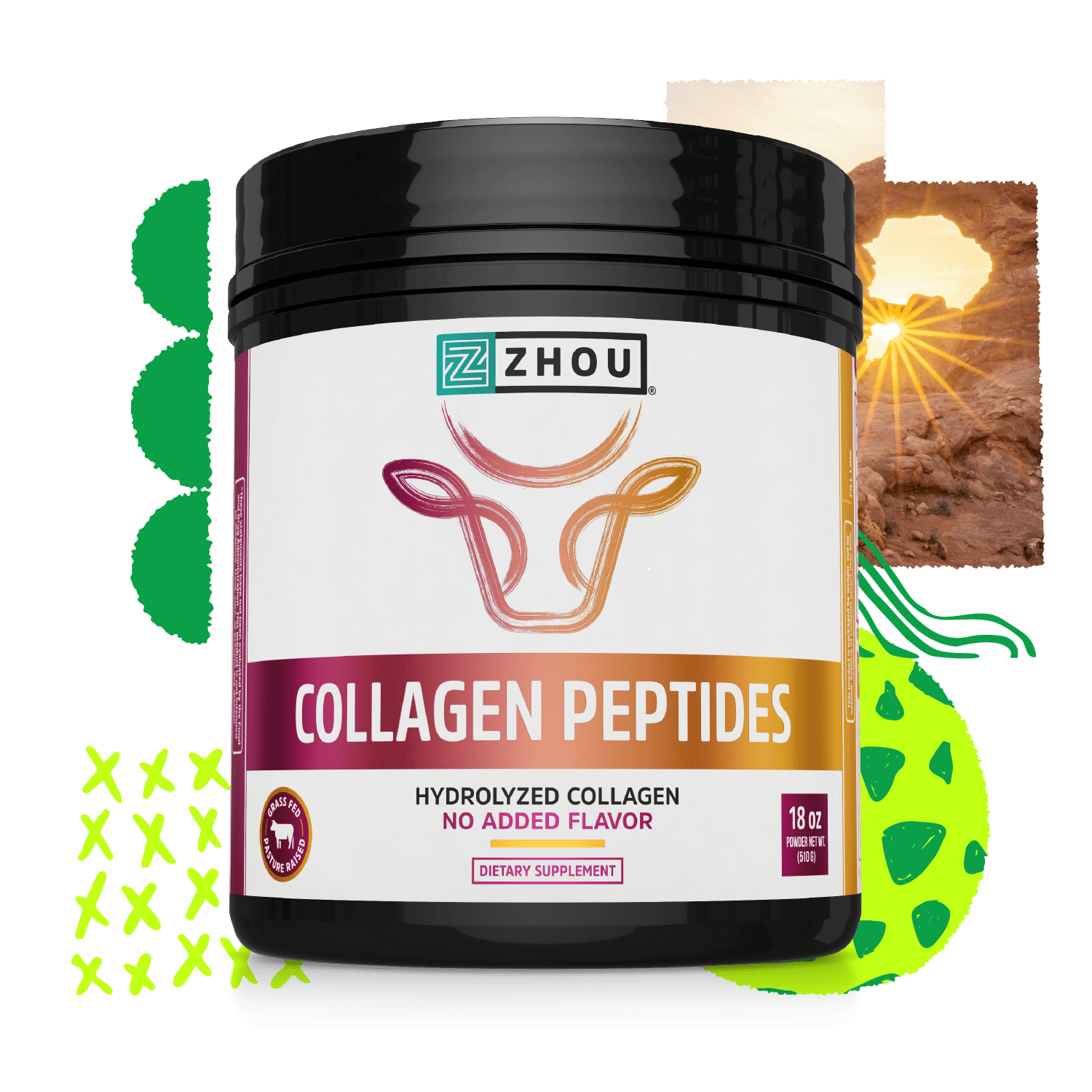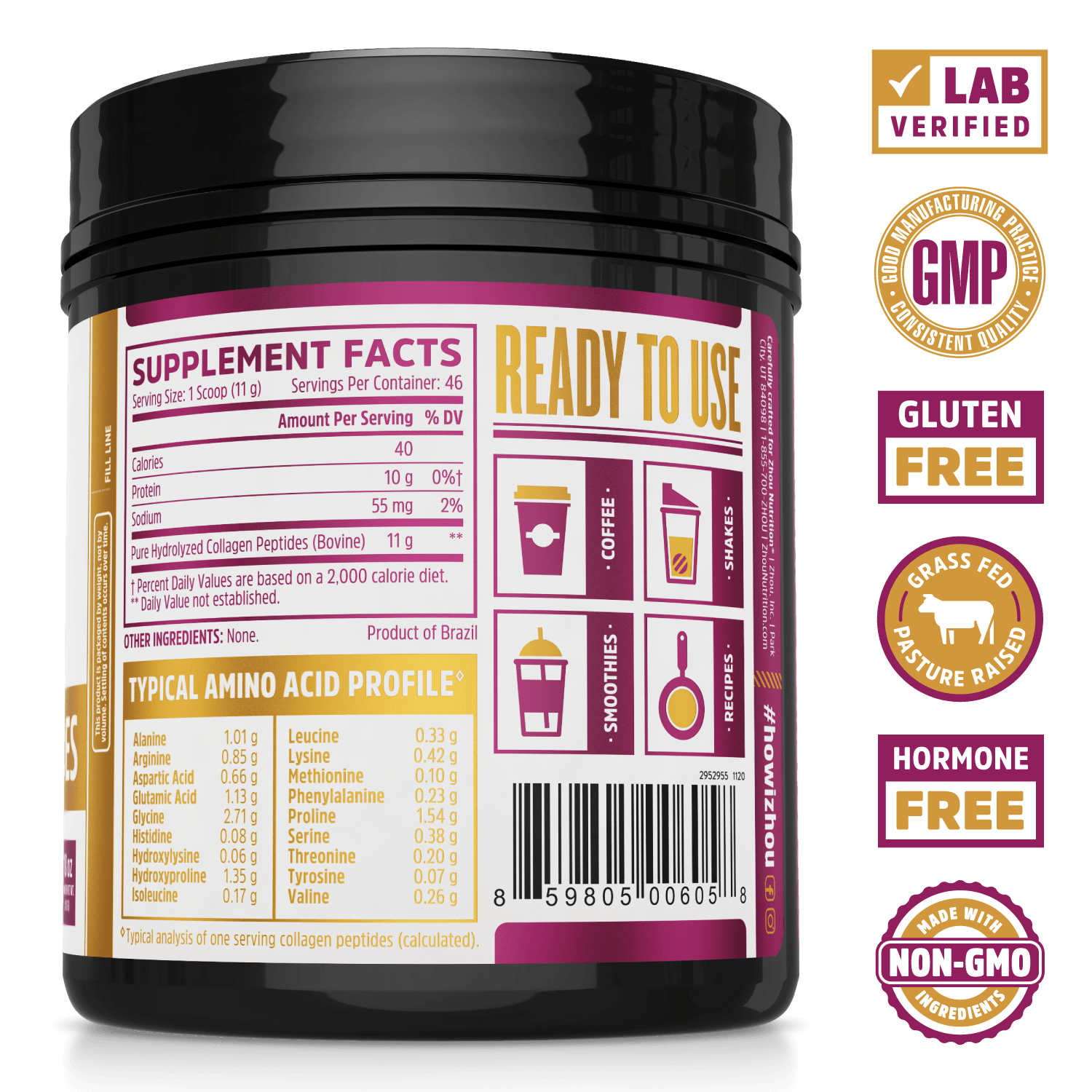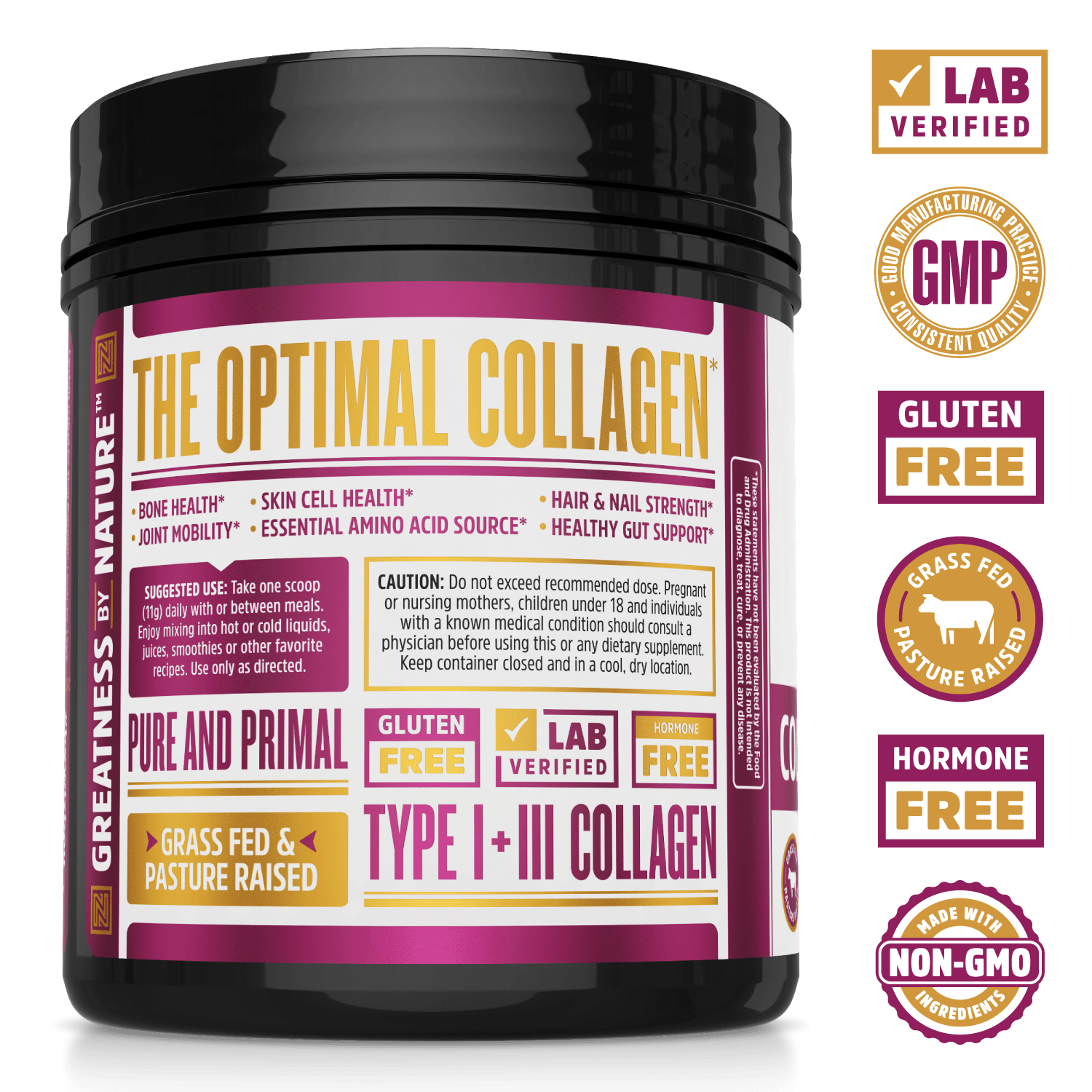 Collagen Peptides
servings per bottle: 46


Product Description
Take one scoop (11g) daily with or between meals. Enjoy mixing into hot or cold liquids, smoothies or other favorite recipes. Use only as directed.
At Zhou we care about what's on the surface, and even more about what's beneath it. Collagen is an essential part of skin, hair, bone and joint health, and our bodies make less collagen as we age. We created our Collagen Peptide powder to be  an essential part of your daily wellness routine. Our product is the key to younger looking skin, more luscious locks, and comfortable joints. Collagen also helps fuel bones, tendons, and connective tissue— while providing 18 essential aminos needed to support healthy muscle cells. Our pure, hormone-free collagen hydrolysate can help to replenish lost collagen and may help support cell turnover. With quality you can trust, our collagen is sustainably sourced from grass fed and pasture raised cattle, so not only will your body feel great, but your conscious will too.


Featured Ingredients
Pure hydrolyzed collagen peptides
bovine
Alanine
amino acid
Glutamic acid
amino acid
Glycine
amino acid
Hydroxyproline
amino acid
Proline
amino acid
Arginine
amino acid
Aspartic acid
amino acid
* These statements have not been evaluated by the FDA. These products are not intended to diagnose, treat, cure or prevent any disease.
}
Pairs well with